KICKER Big Air Bash 9 Hits TV Airwaves Wednesday
February 23, 2011 11:50am
STILLWATER, USA
– Although it was the final one, KICKER's 9th Big Air Bash during the week of the 2010 SEMA Show in Las Vegas was nothing short of being the most successful yet.  Intense footage captured during that epic November night hits TV airwaves on Wednesday, Feb. 23, at 6 p.m. ET on Versus. Check your local listings.
"We're definitely pumped that Big Air Bash 9 will be airing on the Versus network," Brand Marketing Manager Roger Demaree said.  "Versus is the perfect venue to showcase the spectacle that was BAB 9 as they are seriously plugged into the world of extreme sports and events."
Hosted by the Palms Resort and Casino and with the help of numerous other sponsors, KICKER provided the entertainment, while Las Vegas supplied more than 5,000 people to enjoy it.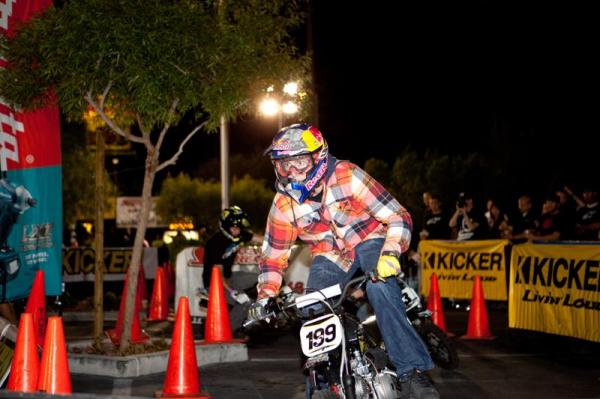 From experiencing hilarious mini-moto races to watching KICKER athletes soar across the night sky to hearing music from rap-star Big Deuce, DJ Impulse and Recycled Percussion, it was a memorable night of high-flying chaos for everybody that attended.
"We hope that everyone that tunes in comes away with a sense of just how off the hook and crazy the event was and what KICKER is all about – livin' loud," Demaree said.
KICKER Performance Audio products, a division of Stillwater Designs and Audio, Inc.®, are available for the mobile and home audio aftermarket at authorized dealers worldwide, and also through selected Original Equipment Manufacturers. Consumers needing more information on KICKER or Livin' Loud® may call the Consumer Information Line at 1-800-256-5425 or visit the brand Web site at
www.kicker.com
. Follow KICKER at facebook.com/kickeraudio and twitter.com/kickeraudio.