Coachseiji.com Welcomes Landon Currier!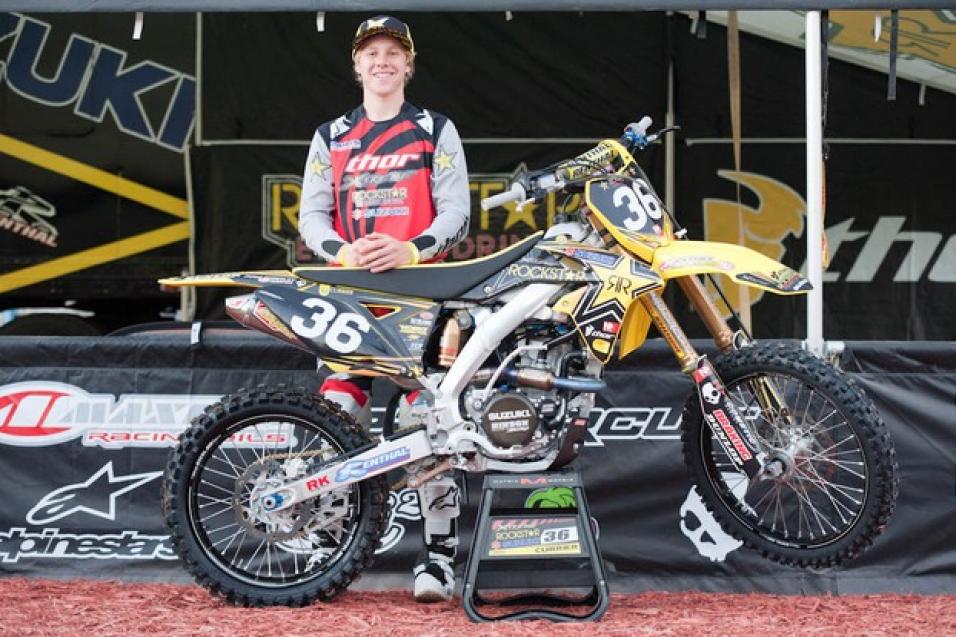 Coachseiji.com would like to welcome #36 Landon Currier to the team of personal online fitness coaching clients. Landon is the A rider representing the Rockstar Energy Suzuki Xtreme Team, and this will be second year on the top amateur team in the nation. Landon brings a already successful amateur record to coachseiji.com and has entrusted the personal online fitness coaching program with his health, wellness and racing performance this upcoming season.
"I briefly got to work with Landon when he was still a mini rider and I am well aware of his natural speed aboard the bike. My job is to allow him to utilize all that speed and aggression by managing his health and wellness first, then executing and monitoring a program that will bring his body and mind up to the level required for him to perform like I know he can. Landon is a great kid and I'm really happy he and his family chose my online program to help him reach his goals," says Coach Seiji.
Welcome aboard Landon and best of luck to you in 2011!
Find out more about Landon Currier here: http://rockstarenergysuzuki.com/team/landon-currier/