Welcome to Xmas Countdown: Day 18+2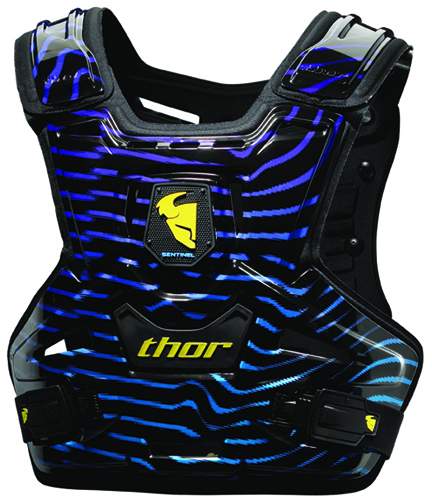 Thor Sentinel Protector
Is it just me or does roost hurt more now than it used to? Maybe I'm just getting soft but when a guy on a 450 with new tires blasts me with roost I want to pull over, curl up into the fetal position and cry until the pain goes away. But instead of doing that I could just get one of Thor's Sentinel chest protectors. They are comfortable, light and you don't have the embarrassment of other riders seeing you cry.
The Sentinel is the most versatile, best fitting, lightest roost protector we've ever built. Weighing in at only 1.4 lbs., the Sentinel incorporates numerous vents and air channels for maximum ventilation. Designed for riders who are looking for roost coverage without the bulk and excess weight, the Sentinel is pure performance. We've included both the back strap and number plate with every Sentinel, so you're ready to go racing right out of the box. Fits most riders 120-200 lbs. Imported. Available at Parts Unlimited dealerships.
MSRP - $124.95