Cobra's down in Fla. for Thanksgiving
Cobra's down in Fla. for Thanksgiving … and some Mini O motocross racing!
Cobra factory racers Chase Sexton, Parker Mashburn and Jackson Turpin lead the title assault at Gatorback MX Park
HILLSDALE, Mich., – Cobra racers from all over world are converging on Gainesville, Fla.'s Gatorback MX Park this week for the Cobra Motorcycles-sponsored 39th annual Thor Winter National Olympics, presented by Pro Circuit, Nov. 22-27.
For darn near 40 years they've been gathering at Gatorback, former host of the 'orphan national' – an AMA MX National, once held in the middle of the supercross season, that was clipped from the schedule in 1997. Fortunately for amateur motocross racers the track lived on and, to this day, remains a cornerstone in the amateur national race season.
"The Mini Os mark the end of the competition year, one last all-out effort by Cobra racers to put all the hard work to test against the other great racers in their age groups," said Sean Hilbert, President of Cobra Motorcycles. "Cobra's amateur support effort will be out in full force with the factory hauler at the Mini Os and Cobra engineers on hand to help the dads and their sons with whatever they need.
"The awesome all-new Cobra 2011s will be racing on the track and on display all week at the Mini Os."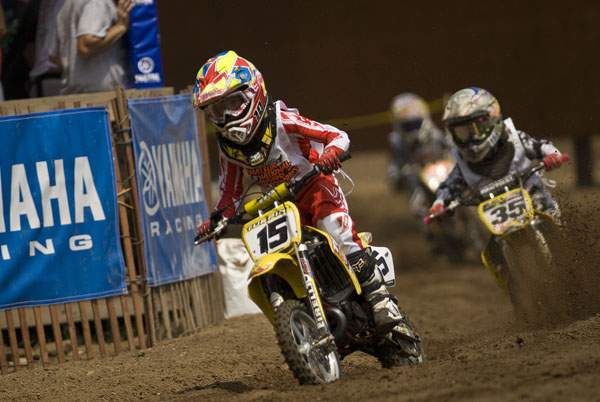 Leading the assault on the 50cc 7-8 Mini O podium this year for Cobra will be the factory-backed duo of Texas' Parker Mashburn and Georgia's Jackson Turpin. And joining Mashburn and Turpin – making up the entire 2010 Loretta Lynn's 7-8 AMA 2 class podium – will be Cobra's Jack Rogers (Maryland). Another Cobra kid with a shot at a Mini O podium is Estonia's Meikko Vettik, a six-year-old racing the 7-8 class, along with first-year 7-8 class 50cc racer Gauge Keith (Maryland) and Florida local Daniel McCullon.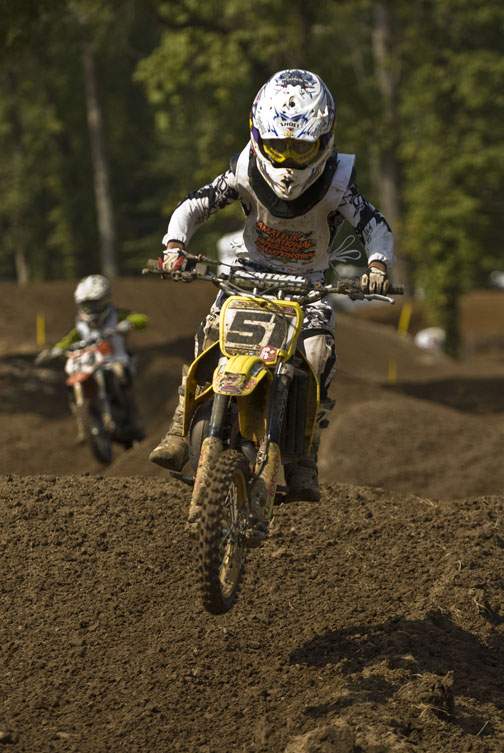 In the 65cc classes, Cobra's little big man leading the charge on the American-made Cobra CX65 will be Illinois' Chase Sexton. Sexton will be joined in the 10-11 class title run by Canadian Tanner Ward. Leading the younger guys in the 7-9 65cc class is Pennsylvania's Logan Leitzel and Chase Yentzer, along with the UK's Dylan Woodcock. And stepping up from the 50cc class to racer their CX65s in the 7-9 class will be Rogers and Turpin.
And the little guys in the 4-6 class – where Cobra's swept the Mini O podium as long as anyone can remember – Cobra is led by Georgia's Gage Linville and Michigan's Jaiden Taylor.
Cobra, founded in 1993, produces the most successful line of competition mini cycles and mini quads in the United States with more than 200 national titles in the last decade. Based out of Hillsdale, Mich., Cobra's mission is to build premium products for the serious racer. For more information on Cobra products, please visit our website at
www.cobramotorcycle.com
.
High Profile Public Relations (HPPR), LLC, is a multi-faceted communications agency specializing in strategic media relations – both industry and mainstream – for the powersports and action sports communities. Dialed in with all forms of power and action sports, its participants, manufacturers and live event promoters, HPPR's Pat Schutte can be reached at (734) 369-2170 and
pat@highprofilepr.com
.