5 Minutes with... Justin Barcia
By Geoff Meyer
The 2010 King of Bercy
Justin Barcia
is one rider I would love to see more of. A true old school rider who gives his all on the track and doesn't mind pushing his rivals around. A great kid off the track he is aggressive and super motivated to win and that is never a problem for the fans.
In Bercy last weekend he got booed, cheered and just about everything else as he fought his way to a very tough Bercy victory. As the riders went into the last night he was locked in points with fellow American
Kyle Chisholm
and surprise packet Cedric Soubeyras of France. Sunday though was his savior as he won the main event and the trophy.
We sat down with Barcia after his win and asked him about the highs and lows of a really wild weekend.

MXlarge: Justin, can you explain your weekend?

Barcia: My weekend was pretty crazy, starting on Friday and ending on Sunday it was an interesting week. I got into it with a few guys; I think my made some fans, but I also made some mad because I hit their riders a little bit. I came out on top, winning King of Bercy; a lot of great riders have won that. To come out on top is an incredible feeling. The track was awesome, it was really rough and tight and I liked that. It put my on the ground a few times though.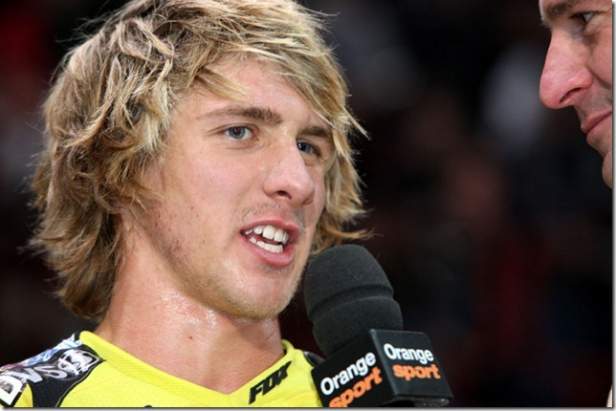 Photo: Pascal Haudiquert
MXlarge: You were clearly the best Friday on Friday night, why do you think that was?

Barcia: Friday the track was really steep and the whoops were huge, but I was doing really good and felt comfortable, a lot of the riders couldn't hit the whoops as good as me, but as the weekend went on the whoops were getting smaller and the jumps were getting worn down and everyone was getting really close.

MXlarge: Antonio Cairoli told me the only way to pass riders was to get aggressive. It didn't look easy to pass guys out there.

Barcia: You had to get aggressive and a lot of guys didn't like that, I don't think I made many friends. Nobody came over and said anything to me, I am happy about that, I don't like to get into arguments I like to handle it on the track.

MXlarge: Despite the mixed reaction from the crowd and the problems with your fellow riders would you like to come back to Bercy and defend your King of Bercy crown?

Barcia: I would love to come back to Bercy, I won it this year and I want to come back next year and try and do the same. The weekend wasn't really a good weekend for me, I had some tough times, but I came out on top, which was really cool, to win this I didn't think it would happen. I was taken out and tangled up with somebody, so it all came out well.

MXlarge: Do you know much about the European riders?

Barcia: I don't really, I look on RacerX and the local sites in America and they don't post too much, but when they do I look at it. I like to see what those guys do.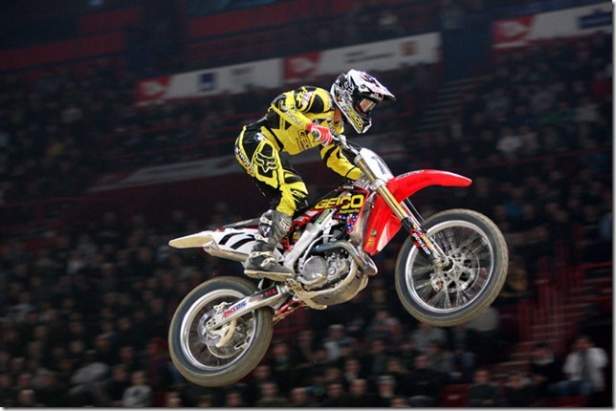 Photo: Pascal Haudiquert