For this week's installment of The Fox 50, we head north to the state dubbed "The Land of 10,000 Lakes," Minnesota. The fastest man on the planet right now calls Belle Plaine his home, but there are quite a few other top shelf pros who were born and raised here. Vote on your top three fastest riders ever from Minnesota at the bottom of the page. (Special thanks to Bob Chase at MXBob.com for all of his help.)

Tom Severson - Tom is widely considered the first Minnesotan to give pro motocross a try.
Alex Martin – Hard-charging pro privateer going into this third season as a professional racer.
Gary Gengel - Gengel was on the cover of MXA Magazine in 1977. He qualified for several nationals in the late '70s. Later on, he won many Snocross races for Arctic Cat.
Tom Benolkin - Tom raced raced on the national circuit in the early '80s as a Kawasaki factory rider. He won several pro class championships at the Florida Winter-Am Series as well as finishing on the podium at the Mid-Ohio 125 USGP and several nationals.
Gary Bronikowski - Factory rider for Can Am in the early '80s.
Bruce Gates - He also had the longest time span between his first and last Millville national.
Donny Schmit – His resume includes 125 SX and National wins, 125 and 250 GP wins, and three major championships—including two world championships.
Cory Keeney – Fast pro rider in the nineties for the PJ1 team alongside Jimmy Button.
Heath Voss – Highly respected privateer legend and the 2004 World SX Champion, he still wears AMA #13.
James Povolny – Longtime pro privateer. Held a national number for well over a decade and now runs his own motocross park in Kentucky.
Tucker Hibbert – Snocross icon who also held a national number for a couple years, he's the Ryan Dungey of snowmobile racing.
Ryan Dungey – Reigning AMA Motocross and AMA Supercross Champion, plus a two-time winner of the Motocross of Nations. Dungey won 19 races in 30 starts in 2010, including the MXoN.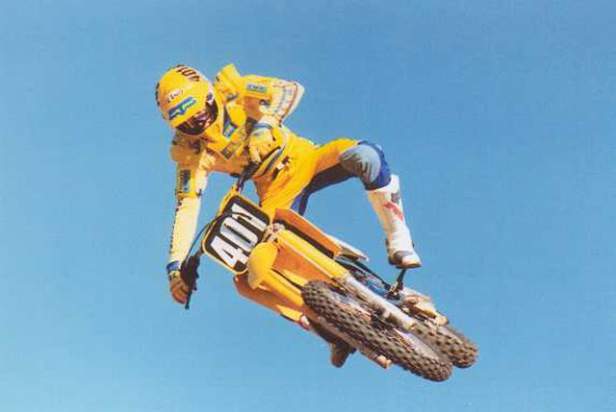 Donny Schmit
photo: Courtesy of MXBob.com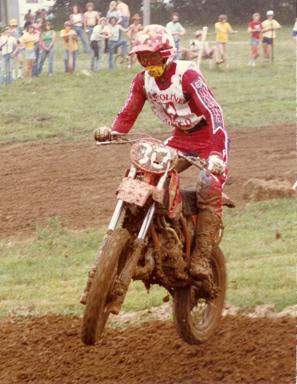 Tommy Benolkin
photo: Courtesy MXBob.com