Ben Townley Back to Europe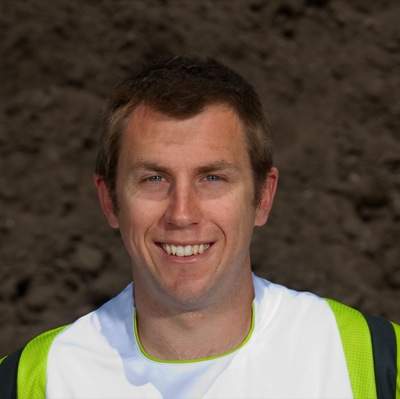 Ben Townley, one of the fastest motocross riders in the world, will return to the MX1 World Championship next year with Kawasaki Team CLS.
After five seasons racing in the USA, the former World MX2 and US Lites Champion has signed a one year contract with Pro Circuit and Kawasaki Team CLS to compete in the 2011 World series.
The 25 year old from Taupo in New Zealand put two injury-wrecked seasons behind him this summer as he won motos at both the US Grand Prix in Glen Helen and the Motocross of Nations in Lakewood to confirm that he is one of the fastest MX1 riders on the planet.Many leading GP teams have been in contact with Ben during the few last months but, aided by theirassociation with Monster Energy Drinks and Pro Circuit owner Mitch Payton, Kawasaki Team CLS was his eventual choice for a return to the world stage; Ben has a long, well-established relationship with both American firms, having enjoyed two highly-successful seasons in the Monster Energy Pro Circuit Kawasaki squad when he initially moved to the USA in 2006.
Having arrived in Europe as an unknown at the age of 16 in 2001, Ben won his first Grand Prix in Sweden the following season and two years later became MX2 World Champion, claiming nine of the sixteen GP wins during the 2004 season. Moving to the MX1 class in 2005, he won four GPs and was the "rookie" of the year with third in the final standings. He attained another dream when he claimed the AMA SX Lites championship on the East Coast in 2007, but injuries wrecked the following two seasons. He overcame several unfortunate setbacks during 2010 to finish fourth in the US outdoor series, and his successes at the US GP and the Motocross of Nations proved that he had the speed to run with the regular GP riders.
By signing for Team CLS Ben will not only renew his successful relationship with Kawasaki, MonsterEnergy and Pro Circuit but also with CLS technical supervisor Harry Nolte, the Dutch technician withwhom he has also enjoyed success and fond memories in the past.
Ben Townley: "I'm really excited about the new deal I have with Kawasaki Team CLS. I have had a great relationship with Kawasaki over the years and rode for them as an amateur in New Zealand so I am excited to be back on Green and to renew that relationship again. Kawasaki Team CLS has a lot of experience with the likes of Harry Nolte and obviously the involvement with Mitch and Pro Circuit is a big part of it as well and was the key in making my decision. With Monster Energy being the title sponsor of the FIM MX World Championship it is also a huge incentive to do well and put Kawasaki and Monster up front. I always had the feeling that I had some unfinished business to take care of in the MX1 world championship and I am now looking forward to coming back to fight for the world title. I also have to say a big thanks to Troy Lee and his team for helping me get my career back on track. They helped me when I was at rock bottom and I will always be grateful to them."
Jean Jacques Luisetti, Kawasaki Team CLS owner: "When Mitch Payton informed me about this possible move from Ben, we were all excited at the prospect of working with such a talented rider. I want to thank Pro Circuit and Monster Energy who put all their efforts to help us sign Ben, and we'll do our best to help him to reach his goal. We represent Kawasaki officially in the MX2 World Championship, and without the involvement of our main partners we wouldn't have been able to sign a top MX1 rider also. It's a huge step for us to have a former World and US Champion in our team alongside Tommy Searle and Max Anstie; for sure Ben will be fighting for the World title aboard his Pro Circuit Kawasaki."
Harry Nolte, Kawasaki Team CLS technical supervisor: "I'm very excited that Ben is coming back to the GPs, and will join Kawasaki Team CLS; my thanks to Jean Jacques and Gael, who put a lot of effort to make this deal happen. For the CLS team, this is another step forward and I'm looking forwards to work with Ben again; together with Tommy and Max, we have a very strong team for 2011 !"