5 Minutes With .... Andrew Short
Andrew Short sure picked the right time to find his groove as a racer. In the same year when he made a great case for a Team USA selection at the Red Bull Motocross of Nations, the event takes place in his home state of Colorado. Shorty's carrying the American flag in the MX3 class, and he's making the most of it by riding and training in Colorado leading up to the event. We called him to get this update yesterday.

Racer X Online: How you feeling?
Andrew Short: I feel good. I'm healthy, finally, I've been able to ride all week, so I think this weekend I'm about as prepared as I'm going to get.

Wait, wait, wait. What do you mean, healthy finally? Were you hiding an injury?
Well, just at Southwick I took a beating. And I broke my toe at Washougal. I really haven't been able to ride during the week until the end of the season. It's good to be able to get back at it.

So do you wish you had some of those late-season motos back?
Hey, everybody is out there dealing with something, you know?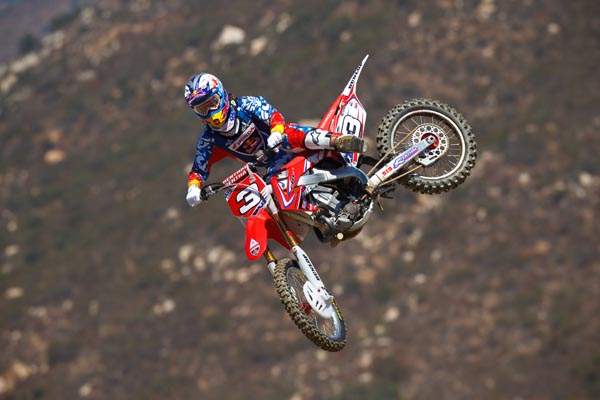 Shorty's training at altitude....
Simon Cudby photo
Yeah I get that. So you've spent the week in Colorado.
Yeah. It's a huge honor for me to be on the team, and with the race being in my home state of Colorado, I got to take advantage of the opportunity to come here and stay at my parent's house, ride the tracks I grew up on, and get acclimated.

How close do your parents live to the actual track in Lakewood?
It's like an hour away. Not that bad. I grew up in Colorado Springs. My home tracks were Aztek and Wild Rat, and I spent a lot of time riding with Donnie and Josh Hansen, and doing schools. When I got out of school, real school, at like 3 pm, I would meet my dad and we would go ride around there. On the weekends, we would race all over on tracks along the front range, including some around Denver. Unfortunately for me, Lakewood kind of fizzled out during my teenage years. It basically shut down. So I didn't spend a whole lot of time racing there, about the time the new owner, David Clabaugh, came in to take it over and fix it back up, I was turning pro and moving away.

So where are you riding this week?
I'm actually going to Aztek tonight. But mostly private tracks, there are some in Denver that I really enjoy. I've been as far north as the Wyoming boarder. I know a lot of people here, so I was lucky to get pointed in the right direction.

Now some people are going to say "Oh this will help acclimate him to the altitude." But I've heard it takes several weeks to get acclimated. So will this help?
For one, to get acclimated, it takes around two weeks, and I'll be riding for ten days before the race. And according to the legend, John Tomac, he says 10 days is just about perfect. So I'll go with that! More importantly, I'm used to my bike. We have different specs with different exhausts and fuel, the power is down with that, especially when you combine it with the altitude. I feel really confident that we have it figured out, and it's going to pay off.

I know when Roger DeCoster was asked why he selected you to the team, one of his reasons was because your team always seems to have their bikes running well in the altitude. Even with fuel injection, I know there's a lot of work to be done.
I think Double D, Dan Bentley, has been instrumental in getting the bikes dialed in for the altitude. When we first started going, he would go all over the place with Jeremy (McGrath) and myself, and I think the time and money we've spent over the years has produced results in Colorado. I think it's given me an advantage, and me knowing the atmosphere of it all, it's a great combination.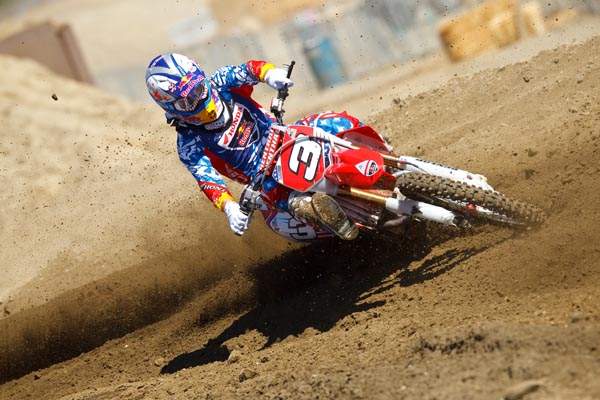 The best five of six finishes count for each team. How will Team USA play it this weekend?
Simon Cudby photo

Yeah, how crazy to be racing the 'Nations in your home state!
It's a dream come true, really. Just to race the Motocross of Nations at all, let alone in your home state. That just tops it off. I know this is a once in a lifetime opportunity, so I'm going to try to enjoy it, let it sink in, and enjoy it.

With the starts you've been getting this year, is a holeshot on your to do list in front of the home fans this weekend?
(Laughs) I think it will be difficult! I know in one of my motos I'll probably give the better gate to Trey on the 250, and the way the FIM angles the gate, they've moved it from what we had in June, so it favors the inside more. I'm hoping for one, but I'm also prepared to come through the pack as quickly as I can, if I have to. A lot can happen in this race.

Yeah I think sometimes people forget how this all works, as far as the rules. You're in MX3, you don't have to go and win the motos yourself. Do you just look at the guys in your class, like Townley and Steve Ramon, and try to beat them? What's the strategy?
Honestly I don't know the strategy yet. On Thursday night we have a team dinner with Roger and Mitch and a lot of the other people who have moved this team forward over the years, and they know the best strategy. And it's always going to change on race day. I'll just lean on their experience and knowledge to know what's best. If that means giving up the best gate pick to Trey or Dungey, I'm fine with it. It's a team event. No one person can win it, but one person can lose it.

You want to enjoy this. But it's serious business, a big race. How do you balance trying to win it all, with also trying to enjoy it. I know ten years from now you'll want to look back at this as a special weekend.
Yeah but I love racing motorcycles, and getting prepared is the fun part. I know all the hard work is going to pay off, and it will be exciting when you get to that moment. I could be working a normal job right now, but I'm living my dream, so all of the elements are fun for me, even the hard work.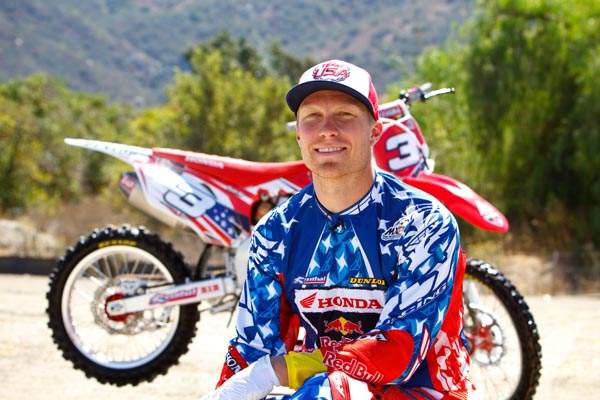 Shorty says he's going to enjoy this weekend.
Simon Cudby photo