Sitting Down with Team USA
Not without controversy, Team USA is picked and getting ready to take on the world in Colorado. We talked to the guys recently, so to give the fans some perspective on what's going on with them, here is some stuff from the team.
So, first up, Team USA MX3 racer, Andrew Short:
On learning that he had been picked:
"I think I was one of the last people to know. I think a lot more people were involved from my team with Erik Kehoe and even some of the gear guys and stuff like that with Fly. I found out right before Unadilla, so it was a good phone call to get from Roger. But honestly, I didn't want to get too excited until they announced it. It's like, you hear it and you just don't know it's going to happen. It all kind of sank in at Unadilla when they announced the team and it was a cool moment for me."
On the team being built with all-around nice guys:
"For me, I think I've had a really consistent year. I think it's just they always pick the right guy for the right time, and having the race [in Colorado] definitely, I think, also had something to do with it. I think the main thing is, we all gel together really well."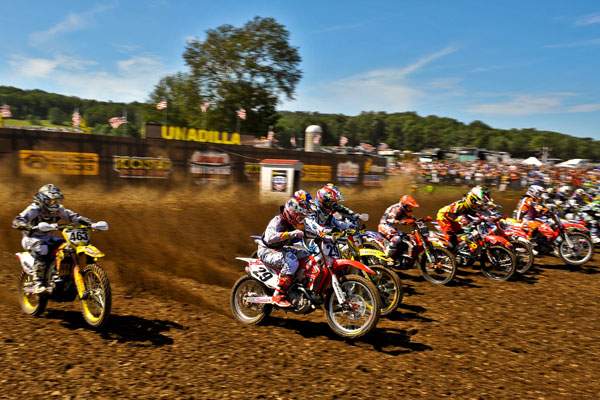 Andrew Short (29) has gotten the holeshot in half of the motos this year, including both holeshots at Thunder Valley.
Photo: Steve Cox
On his starts and racing at altitude:
"You have to put yourself in a good position to win, and that start is going to be really crucial. I know they're moving the gate at the race, so it won't be the typical start that we've seen in the past for the Nationals. Altitude requires a different technique [for starts], and I kind of have it dialed there, too. I had two holeshots at the Thunder Valley race this year and I think I can do it again."
On passing at Thunder Valley:
"You don't see a lot of passes at that race, typically. I know for des Nations they're going to switch it up quite a bit, so it might develop differently, but I don't see it being a track that's going to be very easy to come from really far behind."
On whether it feels even more special knowing he was never the highly touted amateur that got a factory ride right away or anything, and he got picked:
"No, it's just special knowing that you're the dude to get picked. I think it's just more special to be a part of that team and to experience everything that's going to go on. I've never been and seen it in person, but everybody that's been to a Motocross of Nations talks about how special it is and all the things that happen and the memories and that stuff. That's what I feel most thankful about; just to have the opportunity to experience what this race has to offer."
On the weather in the area around the time of the race:
"It's pretty cold. That's typically the same time they have the state championship. I raced there as a kid when it snowed a little bit, blowing snow going sideways. The first big snow is always around Halloween, October 31st, but it will get cold and blow some snow. It won't stick much but it definitely has a chance of being cold. At the same time, Colorado is so crazy lopsided, it can be 75-80 degrees. It's one or the other and it changes quick."
On Team USA being made up of two "clear-brows" (Short and Trey Canard):
"Yeah, me and Trey have the clear brows. Ryan [Dungey] might have to bleach his."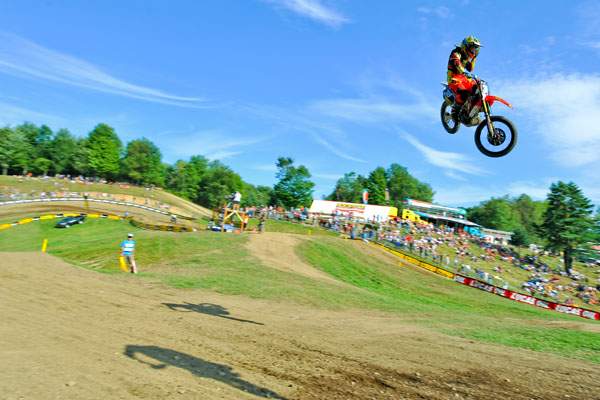 Trey Canard will be on Team USA for the first time.
Photo: Steve Cox
Next up, Team USA MX2 racer, Trey Canard:
On whether it's going to be a bigger disadvantage racing against 450s on his 250F at altitude:
"I think that having that homefield advantage, because we have already raced there once this year, will be a big thing. Just from the mechanical side, I think they [his team] will have the bikes where they need to be, and I think it will affect everybody's bike. Everyone will be basically on the same playing field. The 450s are obviously going to be faster, but they're still motorcycles, and they're still going to be affected by the altitude."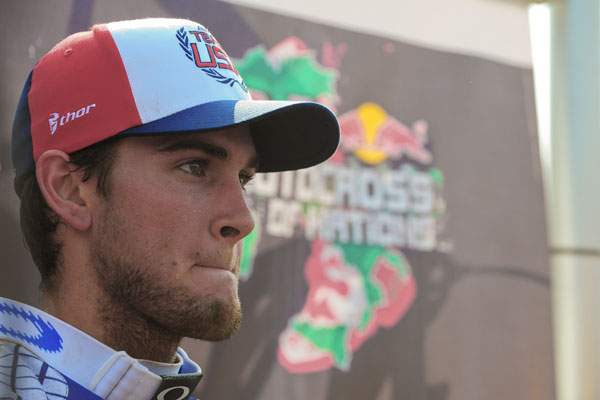 Ryan Dungey is the captain of Team USA this year, having won the event in 2009.
Photo: Erica Cox
And Team USA MX1 racer, Ryan Dungey:
On whether there will actually be more pressure on him than there was when he was an MXoN rookie last year in Italy:
"Definitely, when it's in your place, for sure there's pressure, but the only pressure is the pressure we put on ourselves. We all know what we want to accomplish, but at the same time, you can't force something, you have to let it happen naturally. Having it in the States is also a big advantage; we've raced there [at Thunder Valley], we know the dirt. We've already experienced the elevation once this year, so it's not so new to us. You always want to perform in front of your people, but we can't start thinking like that. As soon as we start thinking in that direction, then you start getting ahead of yourself. Without a doubt, for [Team USA to win in front of the home fans] would be great, and that's what we're all shooting for... That's the goal in the end, but for now we need to focus on putting our attention forward and taking it like any other race; just putting in really solid and consistent laps."
On the advantage of having Roger Decoster, who has been a part of so many Motocross of Nations events, as the Team USA manager:
"I mean, when you hear his record of Motocross of Nations that he's won [for Belgium as a racer] and that he's been a part of the team [with Team USA], it's over 30, I think. For me, last year, that was really cool, having the whole team, and Roger especially. A guy with that much knowledge and experience is cool. In a way, it keeps you grounded, humble, and confident. To have what he's all shared with you when you go out on the track, you can put everything together more and you don't feel like you're so confused and you can think. With all of the success he's had in the Motocross of Nations, I think he gets it quite a bit and has seen what goes on, so to have him on our side is very valuable, and to have a guy with that much knowledge and experience and just the person he is, it's really valuable."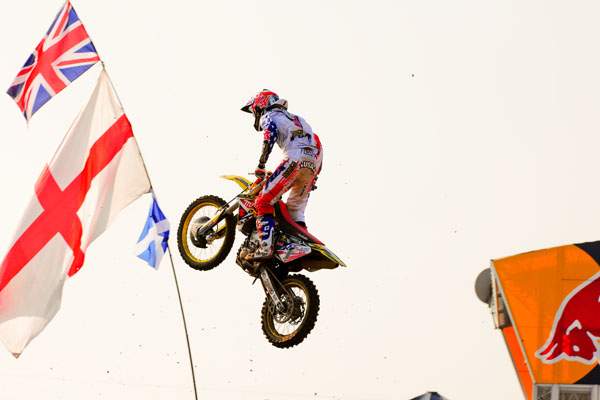 Dungey knows first-hand the MXoN experience.
Photo: Steve Cox
And finally, Team USA manager, Roger Decoster:
On how the team is picked:
"The team is decided more by committee. I don't have the only say. The AMA, Davey Coombs, Mitch Payton, myself... We all say our peace about it."
About the choice of Trey Canard, once Trey started winning:
"It confirmed it for us. We were thinking about him all along, but once he got a win behind him, and it looked like he stepped up his game, it was just logical. Even Mitch had no hesitation, even though it meant leaving one of his guys [Jake Weimer] out. It was pretty easy, that one..."
On the fact that picking Short in 2009 would've left the team with three rookies:
"That's one of the reasons we did pick Tedesco, because he had been there before. Also, Short racing in Europe is not as obvious of a pick as Short racing in Colorado. And the Hondas always run really well up there in Colorado, so we took that into consideration also."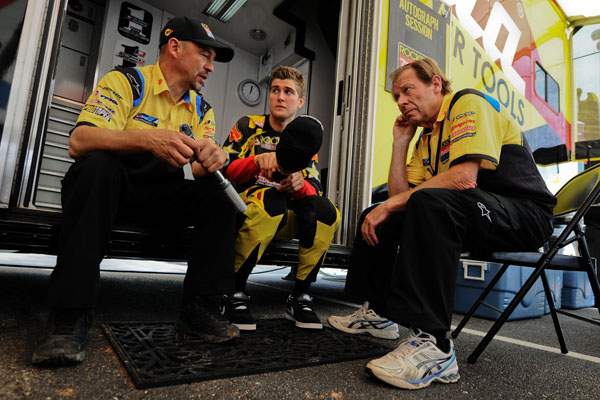 Roger Decoster (right) talks things over with Dungey (center) and legendary mechanic Mike Gosselaar (left).
Photo: Steve Cox