MX Sports Mourns the Passing of Women's Amateur Racer Ashlee Sokalski
MX Sports Mourns the Passing of Women's Amateur Racer Ashlee Sokalski

Morgantown, WV (August 11, 2010) – MX Sports, producers of the AMA Amateur National Motocross Championship at Loretta Lynn Ranch, is saddened to report that Women's class racer Ashlee Sokalski, of Chesterfield, Michigan, has passed away due to complications from a crash suffered on Thursday, August 5th, during her second moto of racing at the Ranch. Ashlee was 19-years-old.

"The MX Sports family is so saddened by this tragic news," says Tim Cotter, Director of MX Sports. "The entire motocross community is one big family, and nothing hurts more than losing on of our racers. We ask that everyone think of Ashlee, her friends and relatives, and keep them in you thoughts and prayers."

Ashlee is survived by her mother Tanya and father Michael, her step father Nick, and sisters Amanda and Bree.

Visitation services are scheduled for Saturday and Sunday, August 14 and 15, from 2 – 9 p.m. at Wujek-Calcaterra and Sons Funeral Home, 36900 Schoenherr Sterling Heights, MI 48312. The funeral home can be reached at 586-826-8550. The burial takes place at noon on Monday, August 16th, at Christian Memorial Cemetery.

Godspeed, Ashlee.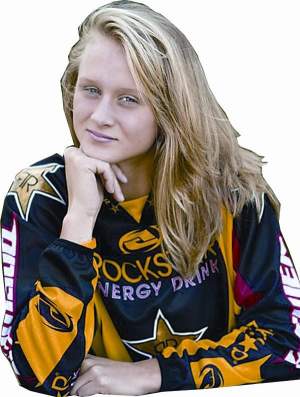 Ashlee Sokalski