5 Minutes with... Nick Wey
Maybe Monster Energy Kawasaki Nick Wey's results have not met his expectations, but he's been on a mission to change that. With his constant testing during the week, and Florida relocation to improve his conditioning, Nick is hoping that his return to home track Red Bud gets the ball moving. We were able to catch up with the just turned 30 year old at an autograph signing at sponsor Babbitt's Sports Center in Muskegon, Michigan.
Racer X: Nick, your results have been progressing the last couple rounds.
Nick Wey: Yeah they have, but the outdoor's haven't been going the best for me so far – that's for sure. I definitely would like to be doing better; it's just that something seems to have been missing, and I'm not sure what it is exactly. I've been working my butt off, and I feel like I have been riding very well during the week – then I come to the races and get held back by something. Obviously the bike is great, and we have been making some changes to get it suited to me a bit more. Chad (Reed) has a bit of a hybrid setup compared to what I have had, and I think that I ride quite differently that (Ryan) Villopoto does, so maybe I'm just having a hard time adapting to his setting. But as far as the rest of the year I am really looking forward to Red Bud this weekend. The Ritchie family does a great job with it and there's not a better place to get the ball rolling.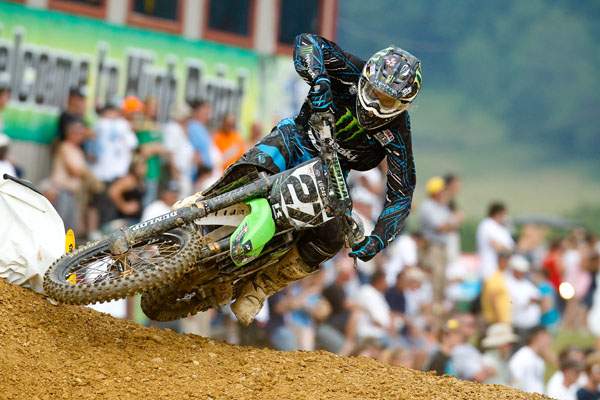 Nick Wey at High Point
Photo: Simon Cudby
Clarify that part about the bike a bit more; so literally you are riding Villopoto's bike with his same set up – suspension and motor?
Yes, that's right; it was specifically set up for him, then we go from there and fine tune it for me. But we have been finding that his riding style compared to mine is very different. So now we are switching over to more stuff like Chad has been using – and getting used to that. As I said, things have been going well during the week; I just need to carry that over into race day.


Speaking of riding "during the week", did I hear that you are now living in Florida?
Well, for the past three or four weeks I have been staying down in Florida, because it's so hot there, and it's good for training. I've been riding down there with Jake Weimer a lot and Chad a little bit – really just trying to get better and get the train rolling.


Being that it's now July; has the "silly season" started for you yet?
Oh I don't know; it's always silly for me! In Supercross I was doing some team jumping trying to make things work. I had a great opportunity there for sure, but at times it can be difficult switching things up. I've really been very lucky with the support that I have had; MSR has really had my back, along with Babbitt's, Kawasaki, and the Ti-Lube guys. Also Foremost and a few others really kept me afloat this year. As far as the future; I'm just trying to keep focusing on the riding part, and then things will work out.


What type of results are you looking for in the rest of the series?
For right now, a top five overall would be ideal; then just keep on chipping away at it from there – and hopefully get on the podium before the season ends out.


Let's wrap up with this Nick; you just turned 30 last month; many of the guys you were racing back in the 125 days like former teammates Nate Ramsey, and Ricky Carmichael have retired – has this entered your mind at all?
No, not really; I'm a couple years younger than (Kevin) Windham, maybe a year older than (Ivan) Tedesco, (Michael) Byrne might be a year older than me, and Chad might be a year younger; so actually I think that I'm in my prime - we're just going to get things figured out and make it happen!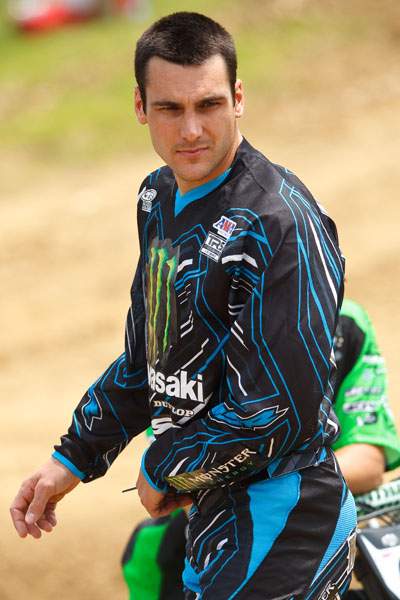 Photo: Simon Cudby