Cernic's Becomes Official U.S. Distributor of USWE Mobile Drink System
Johnstown, PA – Cernic's Racing announced today that they are now the official U.S. distributor of the USWE Mobile Drink System of Sweden. USWE is an innovative developer and producer of mobile drink systems, which several top motocross riders both here and abroad have been utilizing in 2010. "Following our determination of making high performance products, our mission is to build some of the best drink systems you can get as an athlete," states the USWE website, www.uswe-sports.com.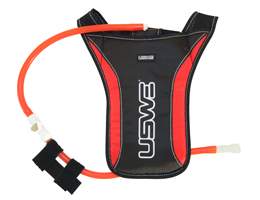 USWE drink systems are designed with the highest quality fabrics to stand the rough terrain and variable global climate conditions, making it a perfect fit for motocross competition. "We're very pleased to be the official and exclusive distributor of the USWE Mobile Drink System in the United States," says Jeff Cernic, president of Cernic's Racing, which has three locations in Pennsylvania. "Hydration is such a significant aspect of motocross racing, and we hope to help more riders stay fit and healthy with this product."

The USWE Mobile Drink System can be purchased at Cernic's right now for $79.99. Call them at 814-539-4114 or check out www.cernics.com. For more information on the USWE Mobile Drink System, visit www.uswe-sports.com.