Sign of the (Lap) Times: St. Louis
The Monster Energy Supercross Series finally witnessed the showdown the fans wanted:
Ryan Dungey
and
Ryan Villopoto
going at it with the championship on the line. And while unfortunately only one of them survived the battle, the laps in which they did push each other were amazing to watch. As this week's lap chart indicates, they were really pushing the pace.
Supercross Class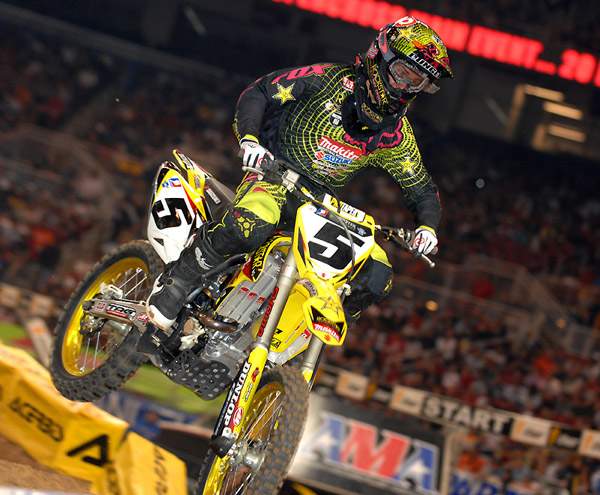 The Ryans tested the speed limit in St. Louis.
Carl Stone photo
No one was even close to the Ryans once they hooked up, as they got progressively faster on each lap early in the race until they both hit their peak at lap five. A few laps later the track had broken down and lappers started slowing them, and then Villopoto attempted a wild block pass and took them both down (on that lap, RV clocked a 1:06.037 and Dungey had a 1:08.179). But those few clean laps out front showed just how fast these two are--well over a second faster than anyone else. Wow!
Supercross Lites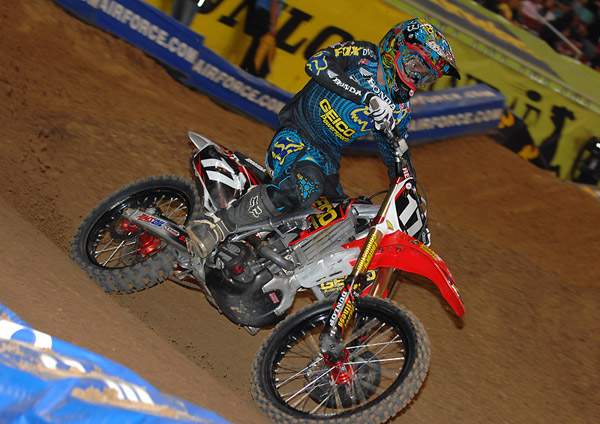 Justin Barcia
went through the drive-thru, put in one large order of speed, and then used it in the main event.
Carl Stone photo
Justin Barcia
"pulled a Villopoto" by not even flirting with the front of the pack in practice or his heat race, but then nailing the start in the main event and showing his true speed. He was nearly a second quicker than anyone else when it mattered, and now he has two supercross wins in his career. Credit to
Dean Wilson
, though, who went down trying to chase Barcia, no doubt the #108 was giving it everything he has and not settling for a spot.
And the new (and old) east champ,
Christophe Pourcel
, got stuck on a tough block on the first lap, cruised for a few laps, and then pulled off. He was only eighth fastest, something you don't see often out of CP.