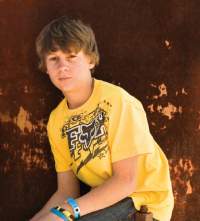 Jerry, Tara, Jesse, Jake, and Ty are overwhelmed with the support Jesse's competitors, friends, family, loved ones, and the entire MX community have shown. Each and every thought and prayer means everything to our family and we know it is healing Jesse. Your support is helping immensely in this difficult time. Please continue with your thoughts and prayers for Jesse.
To everyone attending the GNC International Finals or any other future event, please remember to race safe, smart, and have fun! Jesse would not want anything other than this for everyone.
We would like to apologize in the delay for not reaching out to everyone sooner. We will try our best to update everyone on a daily basis throughout Jesse's recovery, you deserve this. You are all Jesse's family.
God Bless
Love,
Jerry, Tara, Jesse, Jake and Ty
For More Information & Updates Please Visit: WWW.FOXRACING.COM