Still Don't Subscribe? Here's What You're Missing Out On...
Still don't
subscribe
to
Racer X Illustrated
? If not, here's an example of what you're missing in our May 2009 issue, which is on newsstands right now.
San Manuel Yamaha's
James Stewart
graces the cover for the 13th time, and inside you'll find an in-depth, hard-hitting interview with his L&M Racing team manager, Larry Brooks. You'll also find features on
Travis Pastrana
's new MTV show
Nitro Circus
, as well as features on
Jason Lawrence
, John DeSoto,
Ricky Carmichael
and Yesterday's Stars of Tomorrow, which include
Broc Hepler
,
Davi Millsaps
,
Josh Hill
and
Mike Alessi
.
Click here
to go to Racer X Digital and read the new issue right away, and scroll down to see more of what's inside.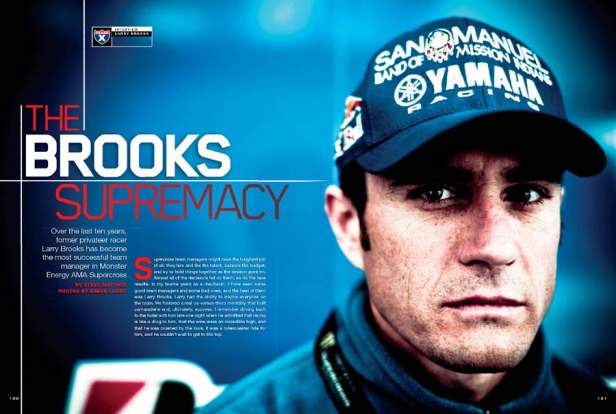 The Brooks Supremacy

As a privateer professional racer, Larry Brooks enjoyed modest success; as a team manager, he has conquered the sport. Steve Matthes catches up with the L&M Racing Yamaha boss.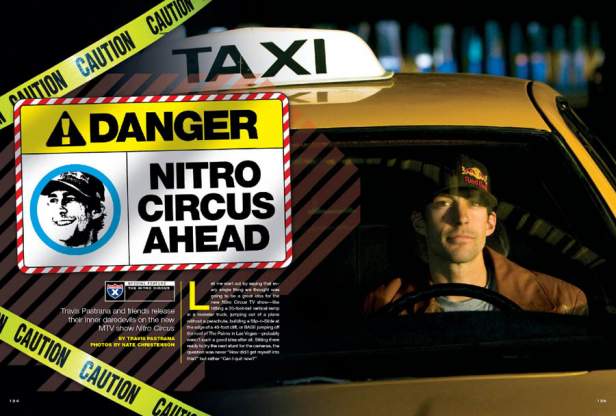 Caution: Nitro Circus Ahead

Already a home-video phenomenon,
Travis Pastrana
's Nitro Circus franchise has found a new home on MTV as the spiritual successor to
Jackass
. Travis discusses his move to basic cable in this feature.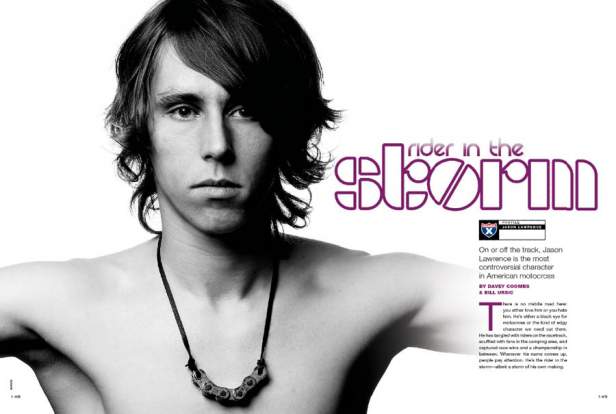 Rider in the Storm
And the band played on.... With his wild-child charisma and penchant for finding trouble,
Jason Lawrence
continues to be the most polarizing figure on the AMA circuit. DC checks in on the only rider we know who has been suspended from back-to-back series for his actions.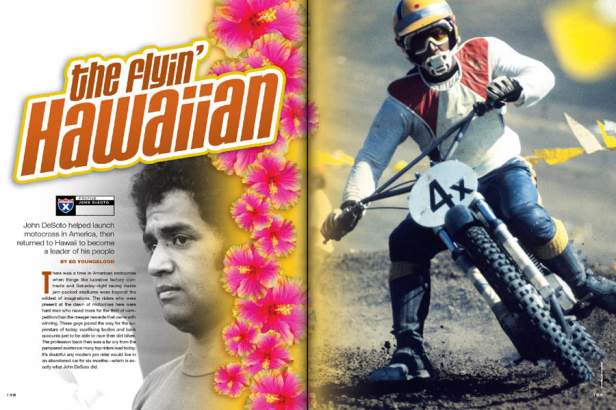 The Flyin' Hawaiian
In the late 1960s, John DeSoto left the Hawaiian Islands to conquer the mainland on a motocross bike. Upon his retirement, he returned home to a life of public service. Moto-historian Ed Youngblood tells you all about this American motocross pioneer.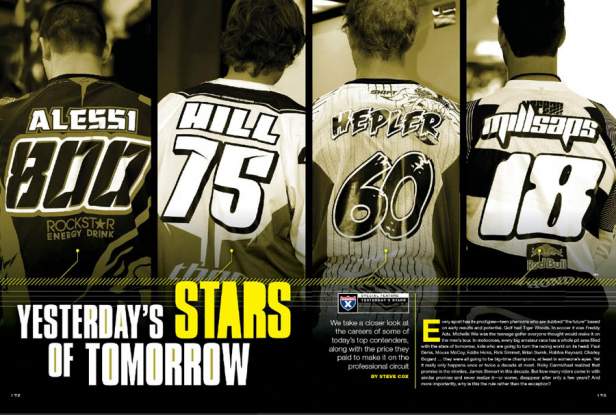 Yesterday's Stars of Tomorrow
If, back in 2003, you had asked any industry expert to name the next big stars of American motocross, they likely would have listed
Mike Alessi
,
Davi Millsaps
,
Broc Hepler
, and
Josh Hill
. Six years later, Steve Cox check on their career arcs.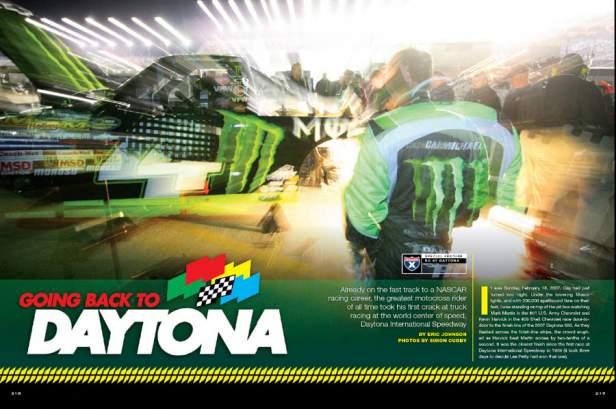 Ricky Goes Back to Daytona
Whe
Ricky Carmichael
made his NASCAR Truck debut at Daytona in February, he was returning to a track where he enjoyed unequaled success as a supercross racer. We sent Eric Johnson and Simon Cudby to watch RC begin the next chapter of his amazing career.
So what are you waiting for?
Subscribe today
and get a FREE Thor Sticker kit!