SX Notes Package: New Orleans, Superdome
AMA Supercross Class Stats
The first race in New Orleans was held June 4, 1977, and Marty Smith won on a Honda. That was Smith's last AMA Supercross class win. On that night, there were eight different brands of motorcycles on the gate: Honda, Kawasaki, Suzuki, Yamaha, Bultaco, Maico, Husqvarna, and Can-Am
From 1977-1980, the AMA Supercross was held in New Orleans. In 1980 the race was a double header and it was the last race in New Orleans until 1998
From 1998-2002, AMA Supercross took place in New Orleans.
This will be the 11th time the gate will drop for an AMA Supercross race in New Orleans
In 1979, Jeff Ward competed in his second-career AMA Supercross start and finished 9th. It was the first of many top ten finishes.
Suzuki hasn't won in New Orleans since 1980 when Mark Barnett won one of the double headers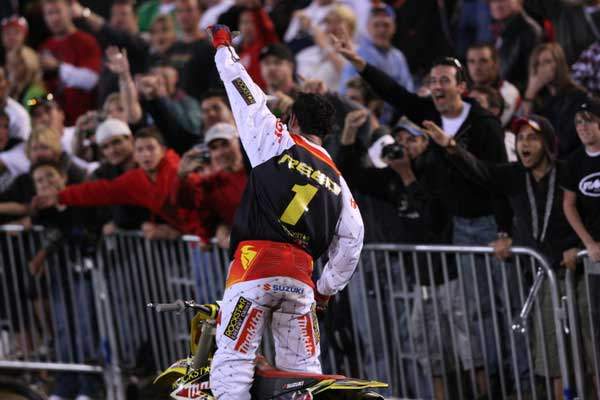 Chad Reed could give Suzuki their first New Orleans win since 1980
Photo Credit: Simon Cudby
AMA Supercross Class Wins by Brand in New Orleans
Honda (4)
Yamaha (4)
Kawasaki (1)
Suzuki (1)

AMA Supercross Class First Time Winners in New Orleans
Steve Wise, 1979 on a Honda

Louisiana's own Kevin Windham returns home this weekend
Photo Credit: Frank Hoppen
AMA Supercross Class Recap From Daytona
Chad Reed earned his 37th AMA Supercross win. His second this season
The win was Reed's 96th AMA Supercross podium finish and his third win in Daytona.
Chad Reed is now ahead by 11 points in the standings.
Kevin Windham made his 150th AMA Supercross start and finished fifth. It was his 89th top 5.
Jason Lawrence finished second in his first-ever AMA Supercross class start.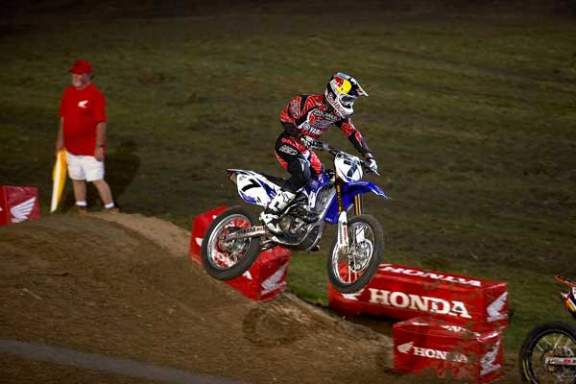 James Stewart has seven wins in 2009 and will compete in his first AMA Supercross class race in New Orleans
Photo Credit: Frank Hoppen
Eastern Regional AMA Supercross Lites Class Stats
The first Lites class race in New Orleans was March 14, 1998 and Ricky Carmichael won on a Pro-Circuit Kawasaki.
This will be the sixth time the gate will drop for an AMA Lites Supercross race in New Orleans.
Chad Reed won in New Orleans in 2002. Can he join Ricky Carmichael as riders to win New Orleans in both classes.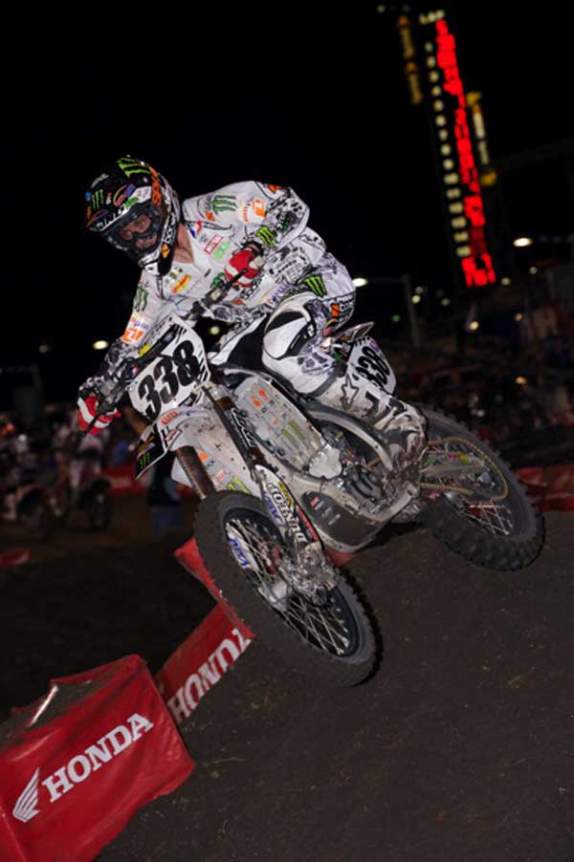 Can Jason Lawrence repeat his performance from Daytona Saturday night?
Photo Credit: Steve Giberson
Lites Class Wins by Brand in New Orleans
Yamaha (3)
Suzuki (1)
Kawasaki (1)
AMA Supercross Lites Class Recap From Daytona
AMA Supercross Laps Led
James Stewart 129
Chad Reed 27
Jason Lawrence 14
Josh Grant 14
Kevin Windham 11
Ryan Villopoto 3
Mike Alessi 2
AMA Supercross Lites Class Laps Led
Jake Weimer 42
Ryan Dungey 36
Christophe Pourcel 27
Austin Stroupe 22
Martin Davalos 10
Justin D. Brayton 7
Ryan Morais 4
Daniel Reardon 2
Matthew Lemoine 1
AMA Supercross Class Results, Daytona
Chad Reed, Tampa, Fla., Suzuki
Jason Lawrence, Carlsbad, Calif., Yamaha
Davi Millsaps, Tallahassee, Fla., Honda
Mike Alessi, Apple Valley, Calif., Suzuki
Kevin Windham, Centerville, Miss., Honda
Ryan Villopoto, Poulsbo, Wash., Kawasaki
James Stewart, Haines City, Fla., Yamaha
Andrew Short, Smithville, Texas, Honda
Ryan Sipes, Vine Grove, Ken., KTM
Thomas Hahn, Decatur, Texas, Kawasaki
AMA Supercross Class Season Standings
Eastern Regional AMA Supercross Lites Class Results, Daytona
Christophe Pourcel, Corona, Calif., Kawasaki
Martin Davalos, Cairo, Ga., KTM
Nico Izzi, Murrieta, Calif., Suzuki
Matt Lemoine, Collinsville, Texas, Yamaha
Wil Hahn, Decatur, Texas, KTM
Matt Goerke, Lake Helen, Fla., Suzuki
Darryn Durham, Wildomar, Calif., Yamaha
Broc Tickle, Holly, Mich., Yamaha
Blake Wharton, Pilot Point, Texas, Honda
Kyle Keylon, Brooksville, Fla., Honda
Eastern Regional AMA Supercross Lites Class Season Standings
Christophe Pourcel, Corona, Calif., Kawasaki, 97
Nico Izzi, Murrieta, Calif., Suzuki, 82
Austin Stroupe, Lincolnton, N.C., Kawasaki, 59
Martin Davalos, Cairo, Ga., KTM, 56
Wil Hahn, Decatur, Texas, KTM, 52
Branden Jesseman, New Brighton, Pa., Kawasaki, 51
Matt Lemoine, Collinsville, Texas, Yamaha, 47
Blake Wharton, Pilot Point, Texas, Honda, 46
teven Clarke, Cairo, Ga., Suzuki, 40
Matt Goerke, Lake Helen, Fla., Suzuki