This Weeks Birthdays
September 28, 2008 12:30pm
| by:
colbie
September 29: 2006 WORCS Champion and GNCC competitor
Ricky Dietrich
September 29: Loretta Lynn's alumni
Clayton Miller
October 1: This summer, Bobby Kiniry ran with the front runners in the highly competitive Lites class, week in and week out. If Kiniry can find some consistency, he could be a regular on the podium during the 2009 supercross series.

October 1: Vital MX's Steve Giberson

October 1: Team Kawasaki's Testing Technician, Dana Wiggins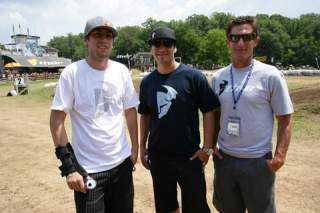 Victor Sheldon
October 2 :Thor MX's Victor Sheldon probably has one of the coolest jobs in the industry. He is the man responsible for taking care of Reed, Townley, Pastrana, and McGrath at all the events that these guys compete in, from supercross, to the nationals, to the X Games. Victor was also one of the best jet skiers of all-time, winning eight U.S. national championships.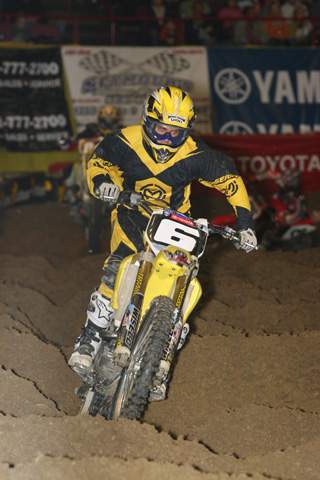 Jim Neese
October 2: Carolina Express' Jim Neese is one of the fastest racers to come out of North Carolina. Even in his mid-thirties, Neese is still competitive in the AMA Toyota Arenacross series.

October 2: Longtime privateer Hans Neel

October 2: Former Miss Motocross Leticia Cline

October 3: Freelance photographer Kinney Jones

October 4: Tim Ferry's manfriend, Steve Matthes

October 4: Twin Air's Jeremy Garges


October 4: MDK KTM's Ryan Sipes stepped up his game this year and was a Top 5 regular, scoring a few podiums along the way. If Sipes stays healthy in the off season he will be a title threat in 2009.

October 4: FMX rider Niki Danielson

October 4: 180 Decals owner, Bryar Perry

October 5: Longtime privateer Johnny Marley #900

October 5: MSR's Randy Valade

October 5: DaJohn Photography's Dave Johnson