Number Cruncher: The 2009 Top 100
Welcome to the Shift Number Cruncher. It's been less than a month since the final checkered flag flew at Steel City and the factories are already making new backgrounds for their new numbers.

There will be some new numbers on the track in 2009 with Ryan Dungey, Brett Metcalfe, Josh Hill and Josh Grant choosing new career numbers. The new permanent number system keeps most of the top 25 number the same but it's always fun to see the new numbers paired with new names. We took a look at the top 100 then went back in time and found riders that coincided with the new 2009 digit. Like Ryan Dungey's new #10. Fourteen years ago another factory Suzuki rider by the name of Brian Swink also wore it. Of course the last rider to race with it was Factory Honda's Ernesto Fonseca. If there's a racer fit to wear Ernie's number, it's Ryan.

1 Chad Reed AMA/FIM World Supercross Champion
1 Trey Canard AMA Supercross Lites East Champion
1 Jason Lawrence AMA Supercross Lites West Champion

2* Ryan Villopoto Poulsbo, WA
3* Mike Brown Gray, TN
4* Ricky Carmichael Havana, FL
7* James Stewart Haines City, FL
8* Grant Langston Clermont, FL
9* Ivan Tedesco Tallahassee, FL
10* Ryan Dungey Belle Plaine, MN
11* Travis Preston Hesperia, CA
12* David Vuillimen Murrieta, CA
13* Heath Voss Mico, TX
14* Kevin Windham Centerville, MS
15* Timmy Ferry Largo, FL
16* John Dowd Ludlow, MA
17* Robbie Reynard Oklahoma, City, OK
18* Davi Millsaps Tallahassee, FL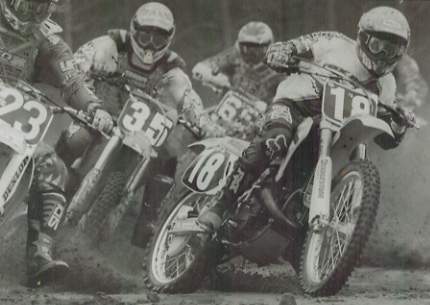 Credit: Racer X Archive
The list we received shows
Davi Millsaps
of running #18 next year. Broc Sellards didn't race this season, and handed his permanent #18 over to Millsaps. But looking at the big one-eight made me think back to when my boy Denny Stephenson ran it in 1995.
19
Jake Weimer
Rupert, ID
20 Nico Izzi Saint Clair, MI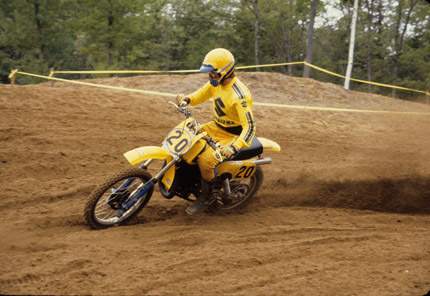 Credit: Racer X Archives
Young
Nico Izzi
earned national number 20, which was good enough for Rookie of the Year. I was fumbling through the archives and found Wayne Boyer. Also a factory Suzuki rider, who is one letter away from a really, really cool last name.
21 Cody Cooper Tallahassee, FL
22*
Chad Reed
Tampa, FL
23* Kyle Lewis Henderson, NV
24* Brett Metcalfe Lake Elsinore, CA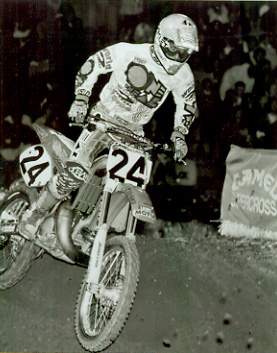 Credit: Racer X Archives
Brett Metcalfe
actually went on Vitalmx.com asking for advice on what number to choose as his permanent digit. With a change from Monster Energy Pro Circuit Kawasaki to GEICO Powersports Honda, a new number was in the works. He chose #24 which has seen some good moments in moto history. Michael Ray Craig raced with it in 1993.
25*
Nathan Ramsey
Menifee, CA
26*
Michael Byrne
Newnan, GA
27* Nicholas Wey Dewitt, MI
28 Joshua Summey Huntersville, NC
29* Andrew Short Smithville, TX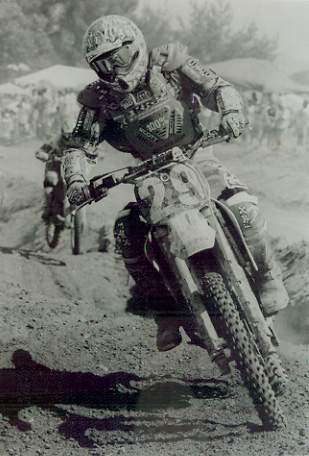 Credit: Racer X Archives
Andrew Short
and
Timmy Ferry
went at it almost every weekend this summer, but in the end Short had Ferry's number. Wait…it appears Ferry had Short's number first, back in 1993!
30
Jeff Alessi
Victorville, CA
31
Ryan Sipes
Vine Grove, KY
32 Sean Hamblin Murrieta, CA
33
Josh Grant
Riverside, CA
34 Matthew Goerke Lake Helen, FL
35
Paul Carpenter
Ithaca, NY
36
Kyle Cunningham
Fort Worth, TX
37
Antonio Balbi
Riverside, CA
38 Kyle Chisholm Valrico, FL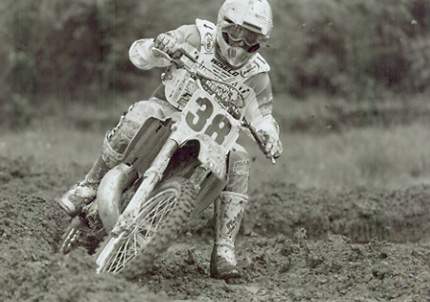 Credit: Racer X Archives
As I went on down the list I stopped at
Kyle Chisholm
's new #38. Chisholm will be returning to Xtreme Team Green/Motorsport Outlet Kawasaki, where his defunct teammate wore it in 2008. Kyle is a good kid and a hard charger that gives it 100% every weekend. Also in the news this week was Mike Jones who was up in Montreal performing FMX. Jonesy was AMA #38 on a KX500 in the 1992 Outdoor Nationals.

39 Trey Canard Elk City, OK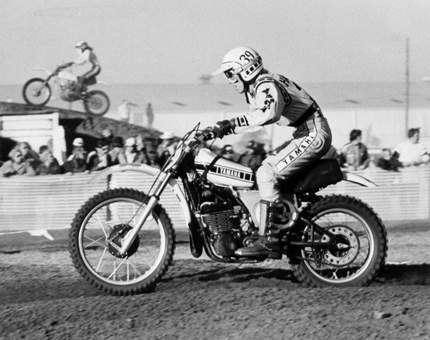 Credit: Racer X Archives
Is Trey the most electrifying rookie ever? Winning the first three supercrosses of his career was a feat that even Bob "Hurricane" Hannah failed to match. But he came close! Buckwheat was wearing #39 when shocked the world by dominating the 1976 125cc National MX Championship.
40 Daniel Reardon Menifee, CA
41 Matthew Lemoine Pilot Point, TX
42 Jake Moss Temecula, CA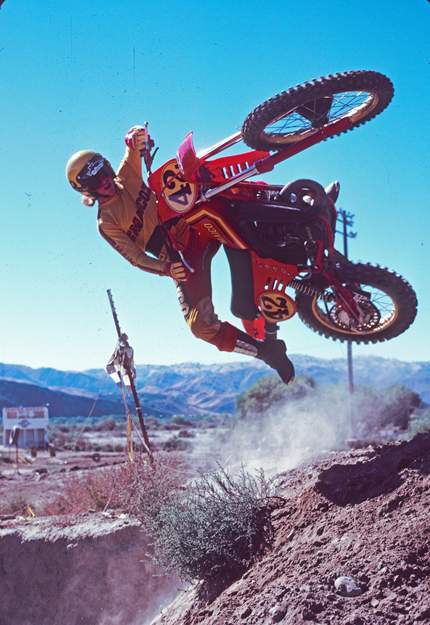 Credit: Racer X Archives
Australia's
Jake Moss
put in some strong motos in 2008 and earned enough points to almost cut his #82 in half. Moss will run #42 in 2009. Upon seeing that, I remembered that one of the gnarliest riders of all-time wore the four-two with pride. Nobody did it like Danny "Magoo" Chandler. He was a bad dude.
43 Broc Tickle Holly, MI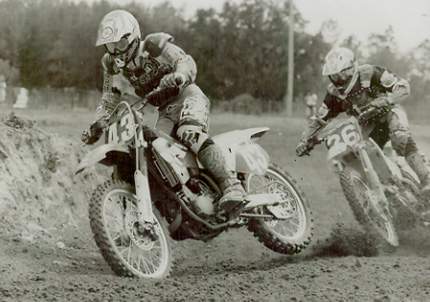 Credit: Racer X Archives
Broc Tickle
will has been one of the strongest Yamaha tiddler pilots for the past couple outdoor seasons. The number was also
Kevin Windham
's rookie number, and the number of laps Davey Coombs has spun around the sun as of today!
44 Andrew McFarlane Menifee, CA
45
Jason Thomas
Melrose, FL
46
Austin Stroupe
Corona, CA
47
Jimmy Albertson
Ozark, MO
48 Thomas Hahn Alvord, TX
49
Justin Brayton
Murrieta, CA
50
Wil Hahn
Decatur, TX
51
Martin Davalos
Cairo, GA
52
Robert Kiniry
La Fayette, NY
53
Jason Lawrence
Carlsbad, CA
54
Matt Boni
Geneva, FL
55
Ryan Clark
Waddell, AZ
56 Eric Sorby Lake Elsinore, CA
57
Jacob Marsack
Berlin, MI
58 Phillip Nicoletti Cochecton, NY
59
Troy Adams
Homosassa, FL
60*
Broc Hepler
Kittanning, PA
61
Blake Wharton
Pilot Point, TX
62 Sean Collier Valencia, CA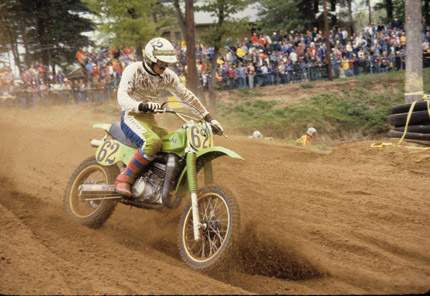 Credit: Racer X Archives
Sean Collier came out of nowhere to throw down a top five in the first moto at
Hangtown
. He didn't do much racing after that, but that one moto alone was enough to set him well into the top 100. He'll run #62 in 2009 just like Gaylon Mosier did back in 1979 in the 500 Nationals.
63
Chris Blose
Phoenix, AZ
64
Jeff Gibson
Blacklick, OH
65 Shaun Skinner Stuart, FL
66
Steve Boniface
Corona, CA
67
Josh Hansen
Murrieta, CA
68 Michael Blose Phoenix, AZ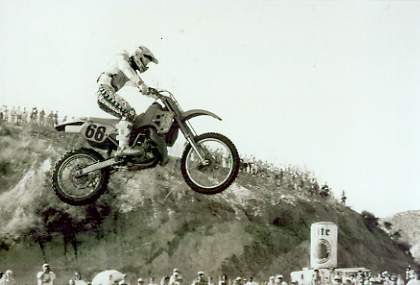 Credit: Racer X Archives
Arizona's Michael Blose has quietly been scoring pro points for the past several seasons. Michael can ride supercross exceptionally well. He'll run #68 for 2009 just like Jeff Matiasevich did during a 500 USGP at
Glen Helen
. Boy, you just know that burned Bradshaw's ass seeing Chicken race with his favorite amateur number!
69
Tucker Hibbert
Goodridge, MN
70
Michael Willard
Thornville, OH
71
Justin Sipes
Vine Grove, KY
72 Bryan Johnson Cairo, GA
73
Gavin Gracyk
Blissfield, OH
74 Branden Jesseman New Brighton, PA
75* Joshua Hill Yoncalla, OR
76 Kevin Rookstool Klamath Falls, OR
77
Steven Clarke
Cairo, GA
78
Billy Laninovich
Lake Elsinore, CA
79
Cole Siebler
Emmett, ID
80 Tyler Bright Lexington, NC
81
Kyle Summers
Colorado Springs, CO
82 Jack Carpenter Ithaca, NY
83 Dusty Klatt Riverside, CA
84
Jarred Browne
Nuevo, CA
85
Sean Borkenhagen
Huntington Beach, CA
86 Travis Sewell Westville, IN
87
PJ Larsen
Stanley, NC
88
Bobby Bonds
Maricopa, CA
89 Marc De Reuver Lommel, Belgium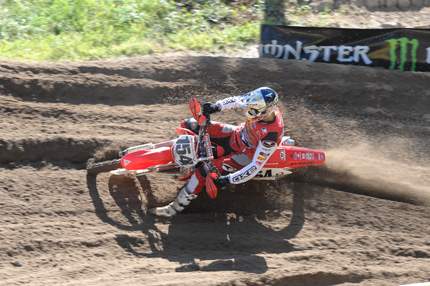 Credit: Steve Cox
Marc De Reuver made the trip to the United States for one national this summer, where he finished one moto and still earned himself a two-digit number.
90 Kelly Smith Ludington, MI
91 Chad Charbonneau Litchfield, NH
92
Ryan Morais
Murrieta, CA
93 Kevin Johnson Albuquerque, NM
94 Jacob Morrison Wareham, MA
95
Ben Lamay
Anchorage, AK
96
Tyler Wharton
Pilot Point, TX
97 Juss Laansoo Chatsworth, GA
98 Kyle Tobin Climax, GA
99 Jase Lewis Carrollton, GA