Bench Racing Ammo: The Curse of the Kiwis?
What's up with New Zealand? As of late, riders hailing from that country have had a nasty run of bad luck. You can say it pretty much all started back in August of 2007 when MX1 title contender Josh Coppins crashed in the Czech Republic, injuring his shoulder. The accident all but ended his run for the 2007 MX1 World Motocross Championship. At the time Coppins had a stranglehold on the series—he was up 107 points! – but it goes to show that it isn't over till it's over.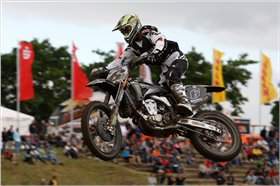 Josh Coppins
photo: Ray Archer
Fast forward to the 2008 FIM World Motocross Championships. In the weeks leading up to the opener in Valkenswaard, the Netherlands, we got word that the veteran suffered a pretty serious injury to his foot.
"The Doctor gave me clearance yesterday so I will race this weekend," said the Rinaldi Yamaha rider prior to the opening round of the series. "I broke the big toe and the one beside it, but that wasn't really the problem; the problem is that the end of my toe came off! So we have been waiting for the wound to heal up. I still have the stitches in and it's not an ideal situation, but I'll tough it out and try to limit the damage this weekend."
A Kiwi more familiar to American fans started his downward spiral at the 2007 Red Bull Motocross of Nations; that's where Ben Townley crashed and injured his shoulder, knocking him out of the race. His teammate, Daryl Hurley, also crashed out, and New Zealand had to withdraw from the event before it even started!
Townley's bad luck didn't stop there. In the off season BT101 switched from the Monster Energy/Pro Circuit Kawasaki team to Honda Red Bull Racing, and the plan was for him to defend his Eastern Regional Lites Supercross title aboard a CRF250R. Things were going well until we received the following press release on October 26:
Torrance, CA-- American Honda factory motocross racer Ben Townley recently injured his right foot while practicing for the 2008 racing season. Townley suffered a minor fracture that does not require surgery. Plans for Townley's 2008 Supercross and motocross racing schedule have not been changed.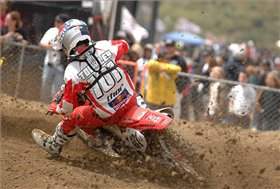 BT101 has had some bad luck lately
photo: Carl Stone
On February 20 Honda sent out another press release stating,
"Ben Coisy, who calls Manosque, France home, will fill in for the injured Ben Townley, who broke his foot prior to the 2008 season opener. Townley's injury required surgery and an extensive rehabilitation period. While Honda was hopeful Townley could start the Lites East series, he has not been cleared by his doctors to ride, which means he will miss at least some portion of the Lites East series."
The plan was then for Townley to heal up an be 100 percent for the AMA Toyota Motocross Championships, in which BT was switching to the Honda CRF450R to help in Honda's quest for their first AMA Motocross championships since 2004.
Ben was able to ride the first two rounds of the series, but a crash at Hangtown put yet another damper on his season. On June 6 we posted this:
Racer X has just learned that Team Honda Red Bull Racing's Ben Townley has decided to set out the Freestone National in Texas this weekend and is likely out for the High Point race next weekend. Townley is suffering from several injuries that he aggravated last weekend in Hangtown. Right now, Thunder Valley in Colorado is likely the next time we will see him in the AMA Toyota Motocross series.
On June 23 we received an official press release from Townley's agency that stated, "Factory Red Bull Honda racer Ben Townley is scheduled to undergo surgery today in Florida to repair a torn rotator cuff and a tear in the labrum of his right shoulder. BT has also been diagnosed with a chipped lunate bone in his right wrist which will not require surgery but will be placed in a cast for up to four weeks."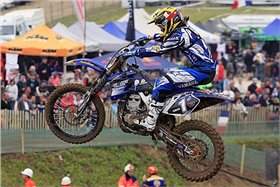 New Zealand's Katherine Prumm
photo: Courtesy of Youthstream
Okay, it actually gets worse for New Zealand. Two days later we received word that Katherine Prumm, the super-fast woman MXer from, yes, New Zealand, who was leading the points standings in the Women's World Motocross Championship, broke her collarbone, forcing her out of the series. The press release said, "
Despite riding with an injured right knee, Yamaha Van Beers' Katherine Prumm worked her way up through the field to snatch the red plate (points lead) from Livia Lancelot at round three in France two weeks ago. The two time World Cup winner was looking forward to Germany to display the leader's board but a training accident in Belgium saw the Kiwi break her left collarbone."
But finally, there's good news for the Kiwi nation. Last weekend Josh Coppins notched his first win of 2008 with a 1-1 at the Grand Prix of Germany and closed to within four points of series leader and teammate David Philippaerts. Also, Cody Cooper is putting in some impressive rides here in the AMA Motocross class and may be in line for a factory ride very soon. Stay tuned…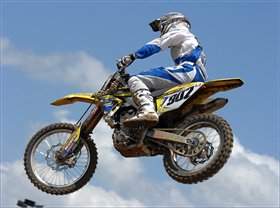 Cody Cooper
photo: Carl Stone