Things To Do In...Budds Creek
September 18, 2007 9:19am
Okay, a lot of folks who have never been to this neck of the woods are coming to town for the 2007 FIM Red Bull MX of Nations. So we put together this helpful piece of tourist advice, some of which was recycled from our "What To Do" for the Budds Creek National.
Budds Creek is located south of the nation's capital, and there are limitless things to do in Washington D.C.
Here's an introduction from Washington.org: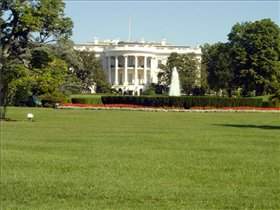 The White House
"When Pierre Charles L'Enfant gazed northward along the banks of the Potomac River in 1791, he envisioned a "pedestal waiting for a monument." Since that day, Washington, DC has evolved into a fascinating, lively city combining grand, neoclassical government buildings, monuments, memorials, museums and the National Mall with colorful neighborhoods, art, theatre, music and culture.
"Washington, DC is a powerful symbol not only of our nation but also of democracy and freedom. The District of Columbia's neighborhoods, people, history and culture truly embody the American Experience—from Duke Ellington to John Phillip Sousa and from the Civil War to civil rights. Only in Washington, DC can visitors be inspired by touring the magnificent Capitol Building and Washington Monument by day and be moved by taking in magical performances by the National Symphony Orchestra and world-class opera by night.
"During your stay in the nation's capital, we encourage you to discover Washington, DC as more than just a tourist. Become a part of the American Experience. Marvel at the Lincoln Memorial. Show your children the Star-Spangled Banner. Stop in at Eastern Market, an amazing European-style gathering of food vendors and artisans. Explore Jacqueline Kennedy's Washington through a city-wide celebration and discover how her love of the arts and the city transformed Washington.

Here's a few other tips from Washington.org: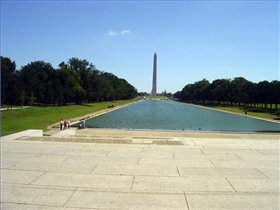 The Washington Monument

Embassies
Many embassies offer guided tours with prior notification. Arrangements can also be made by some embassies to host meeting functions and private parties, offering an unmatched asset for any meeting planner. Embassy phone numbers are available by calling directory assistance at (202) 555-1212. A comprehensive listing of embassies is also available online at embassy.org.
Multilingual Services
The White House, Kennedy Center, Library of Congress and other attractions offer brochures in several languages. The Smithsonian Institution provides multilingual information at the visitors center in the Castle Building. Travelers Aid provides language interpretation services at its international arrivals desk at Dulles International Airport. For details call 703-572-2536 or travelersaid.org.
Electricity
The electricity used in Washington, DC is standard electricity, which is 110 volts. European appliances will require a voltage transformer.
Hungry? You definitely want to stop in to Captain Billy's. It is a Budds Creek tradition for many riders and the food is amazing. It's right on the river between the track and Waldorf.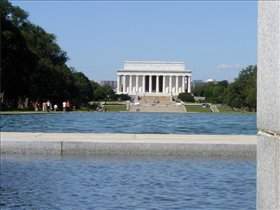 Lincoln Memorial
From Wikipedia: "The National Mall is an open-area national park in downtown Washington, D.C., the capital of the United States of America. It is the site of gardens and other greenery along with many Smithsonian museums, national monuments and memorials. The National Mall refers specifically to the land stretching from the grounds of the Washington Monument to the United States Capitol directly to the east. However, the term commonly includes the areas that are officially part of West Potomac Park and Constitution Gardens to the west, and often is taken to refer to the entire area between the Lincoln Memorial and the Capitol, with the Washington Monument providing a division slightly west of the center. It's a wonderful walk."
The Smithsonian
America's greatest chain of museums is based in Washington, DC. It's there, from dinosaurs to American pop culture. If you have a time and an interest in any aspect of American history, check the website, find which of the 19 different museums is for you, and then get your walking shoes on.
The most sacred ground in these United States is Arlington National Cemetery, the final resting place of more than 250,000 men and women who served this country in the armed forces. President John F. Kennedy is buried here, as is his brother Robert F. Kennedy, and World War II hero Audie Murphy. There's also the Tomb of the Unknown Soldier, which is guarded by a single marching guard, changed every half hour, every hour of every day. Seeing the changing of the guard is worth the trip alone, as are the seemingly countless monuments of so many of our soldiers.
www.arlingtoncemetery.org
It's just across Monument Bridge, behind the Lincoln Memorial, in Arlington, Virginia.
Did you know that John Wilkes Booth, the man who assassinated President Abraham Lincoln, made his escape from Washington, DC, to Virginia by traveling right through Budds Creek? If that sounds interesting to you, find out more about that tragic moment in American history, plus the 13-day pursuit and capture of one of the most notorious villains in U.S. history by checking out the book, "Manhunt: The 12-Day Chase of Abraham Lincoln's killer" by James L. Swanson. Click here for more.

Get your free sticker exclusively at the Racer X trailer this weekend!
As for the actual event, any information you need is on
www.buddscreek.com
, so check it out. And make sure to stop by the Racer X trailer on vender's row and pick up this free 2007 Motocross of Nations sticker!
Watch the 2007 Red Bull Motocross of Nationsl LIVE on
MediaZone.com
!