Things To Do In...Steel City
Round 10 of the 2007 AMA Toyota Motocross Championship comes back to Southwestern Pennsylvania and Steel City Raceway, which is celebrating its 20th anniversary. Steel City is less than an hour from Pittsburgh, PA, which is a great city that offers plenty to do. So if you're attending this weekend's event, check out the list of Things To Do…below. For more information on the race, go to www.steelcitymx.com.
One thing to remember: Route 22 East of Pittsburgh is under construction and a serious mess. Look for alternate routes for Friday and Saturday.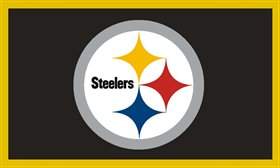 Check out a Steelers pre-season game Sunday night!

Pittsburgh Steelers vs. Philadelphia Eagles
The 2006 Superbowl Champion Steelers play their penultimate pre-season game this Sunday at 8:00 p.m. versus the Philadelphia Eagles. It's unlikely that the game will sell out, so after the motos conclude, head over to Heinz Field at 8:00 p.m. For ticket information, check out www.steelers.com. After that game be sure to check out the Jerome Bettis Grille, which is nearby.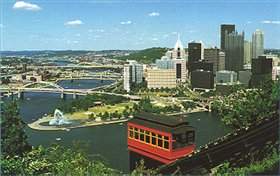 The Duquesne Incline offers a spectacular view of the city

Duquesne Incline
Want an amazing view of downtown Pittsburgh? Take a ride on the Duquesne Incline. WARNING: It was built way, way back in the day, but it's a sturdy and trustworthy people carrier, just not for the nervous or scared-of-heights crowd!
Primanti Brothers
This restaurant is a Pittsburgh tradition. With 14 locations around town, you definitely want to stop in and try it out. Visit them online here.

Carnegie Science Center
Per their website: Recipient of the 2003 National Award for Museum Service, Carnegie Science Center inspires and entertains by connecting science and technology with everyday life. In addition to providing valuable scientific experiences, Carnegie Science Center engages in outreach programs that serve Pittsburgh's diverse community.

(DC says his son Vance loves this place—especially the submarine and the amazing train set that takes up a giant room.)
Ozzfest
If you arrive on Friday and have some time to kill, head over to the Post-Gazette Pavilion for Ozzfest. (Warning: This is for the non-racing, non-amateur headbangers.)

South Side Pittsburgh
If you want entertainment, head to the South Side of Pittsburgh. That's where you'll find some of the region's best restaurants and bars, among many other activities. As their website says, Our "Great American Main Street," East Carson, is renowned for its 15 blocks of historic Victorian architecture and is an endless source of entertainment. On and off Carson, you'll find shops, restaurants, art galleries, theatre, and live music venues. You can also get a tattoo, dye your hair purple, and drink a yard in the South Side – a combination that makes for some of the best people watching around!
Venture deeper into the neighborhood and you'll find that the South Side also has the best in recreation. Hike, bike, or blade our five-mile riverfront trail. Or climb more than 5,000 public steps that lead to impressive city views. There's so much to do, you'll have to stay overnight or move here. www.southsidepgh.com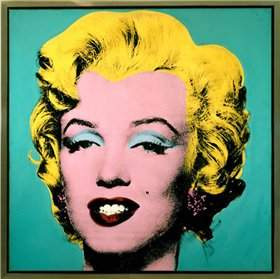 Check out the Warhol Museum

Andy Warhol Museum
A lot of people probably don't realize that the iconic pop artist that became a Studio 54 fixture in New York was really from Pittsburgh. A lot of his really cool stuff—the Campbell's Soup can prints, multi-media Elvis and Marylin Monroe, the room full of balloons—are on display at the Warhol Museum in downtown Pittsburgh, right by Heinz Field.
www.warhol.org

Kennywood Amusement Park
Maybe you want to kill some time at the amusement park with your family. Kennywood is located 10 miles from downtown Pittsburgh and is a National Historic Landmark. Check out www.kennywood.com for more information.