Things To Do In...Red Bud
Round 5 of the AMA Toyota Motocross Championships takes us to the Southwest corner of Michigan to Red Bud Track 'N Trail, home of the infamous LaRocco's Leap. For more information on the track, be sure to check out www.redbudmx.com, but for some other recommendations for "Things To Do…" in the area, keep on reading.
The Tippecanoe Restaurant is located in the Studebaker Mansion in nearby South Bend, IN. The family made wagons a century ago, then they went into the automobile business in the 1960s. This mansion is absolutely stunning, and it sits just West of downtown South Bend. www.tippe.com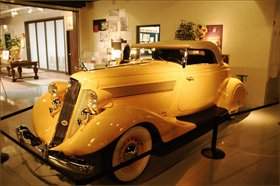 Studebaker Museum
From their website: The
Studebaker National Museum
has its roots in the Studebaker Corporation's private collection, which originated in the 1890s. Studebaker operated its own museum for many years, and by 1920, their collection included Lafayette's and President Lincoln's carriages: the company's last farm wagon the first automobile built entirely in South Bend, Indiana; and a large collection of World War I military vehicles.
www.studebakermuseum.org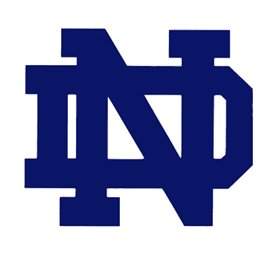 South Bend is home to the University of Notre Dame
The
College Football Hall of Fame
is conveniently located right next to where Knute Rockne gave his "win one for the Gipper" speech, which is the Gettysburg Address of college football. And if you're into the Fighting Irish (like Bevo and Johnny) make sure you check out the campus of
Notre Dame
. Visit
www.collegefootball.org
.
TFS suggests checking out the world's largest musical instrument store, Woodwind and Brasswind, which is located at 4004 Technology Drive in South Bend. Check out www.wwbw.com.
Are you a chocolate lover? You may want to stop by the Chocolate Café on South Michigan Street in South Bend. 574-287-0725
Just across the border into Michigan is the Niles Haunted House Park. No mere roadside attraction, the Niles Haunted House Scream Park takes you on a trip through the scariest, creepiest, most-blood curdling attractions this side of the continental divide. Cringe as you tiptoe through three unique haunted houses! Cower as you jostle along on the haunted hayride! Flee frightening apparitions in the Field of Screams!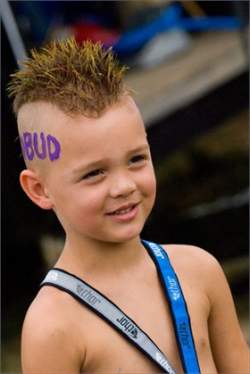 photo: John Hanson
While you're trembling, you'll be helping a good cause. The park raises money for a wide variety of local charities. Last year, it generated $105,000 for Michiana area communities, a significant portion of which went to more than 80 not-for-profit organizations such as Boy and Girl Scout groups, church youth groups and booster groups for colleges and high schools. Got to
www.haunted.org
for more info.
Or you could lose a limb… in a class three whitewater rapid! The East Race Waterway in South Bend is the first artificial whitewater course in North America and one of only six in the world. The Waterway opened in 1984 and routinely hosts national and word-class whitewater slalom races. The waterway brings Olympic winners and national champions to South Bend each season. The waterway and surrounding area are ideal settings for a variety of fun family activities. A seasoned, well-trained rescue team is on duty along the course during public operation hours. Go here for more info.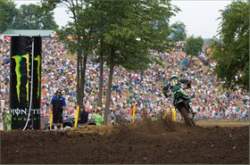 Michigan loves MX
photo: John Hanson