Things To Do In...Detroit
After a two-week hiatus, Amp'd Mobile Supercross rolls into the Midwest's oldest city this weekend—Detroit, MI. Known as the "Motor City" because it's the center of U.S. automobile production, Detroit is also known for music, and one of the most popular tourist destinations is the Motown Historical Museum. There's no shortage of entertainment and activities in Detroit, and here are some of our suggestions:
Spend the evening in another country. Cross the river into Canada, have dinner with the Canucks and then head back over to beautiful Detroit for a nightcap. WARNING: Bring your passport.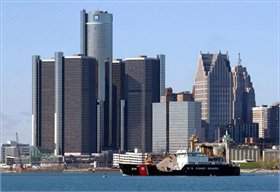 The GM building is the tall one
Visit the General Motors headquarters at the magnificent GM Renaissance Center, which is the tallest building in Detroit. It's very close to Ford Field, and you can check out 25 GM cars and trucks that are showcased in the transportation museum.
www.gmrencen.com
If you're obsessed with gambling, or Texas Hold 'Em like Paul Lindsey and Jason Thomas, you may want to check out some of the casinos that Detroit has to offer. You must be 21 years of age, of course.
MGM Grand – Detroit
http://detroit.mgmgrand.com
Greektown Casino
www.greektowncasino.com
Motorcity Casino
www.motorcitycasino.com/mcc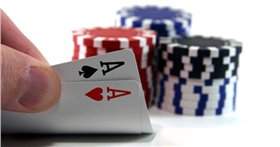 You all in?
If you're not 21, though, all you have to do is cross the bridge into Canada and check out Casino Windsor (
www.casinowindsor.com
). You only have to be 19 to gamble there. WARNING #2: Bring your passport.
Motown Historical Museum
Founded in 1985, the mission of this museum is to preserve the legacy of Motown Record Corporation and to educate and motivate through exhibitions and programs that promote the values of vision, creativity and entrepreneurship.
www.motownmuseum.com

Detroit Historical Museum
If history is what you're looking for, you don't want to miss this museum. There are a variety of attractions and displays that teach you about the area's rich history. You can even watch a live "body drop" in front of an authentic assembly line.
www.detroithistorical.org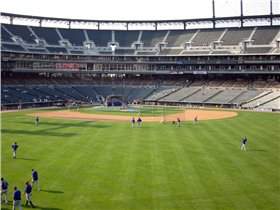 Detroit Tigers vs. Chicago White Sox, Saturday 1:05 p.m.

Major League Baseball
Want to check out some Major League Baseball before watching some major league supercross? The Detroit Tigers host the Chicago White Sox at 1:05 p.m. on Saturday at Comerica Field, which is right across the street from Ford Field. That game should be over around 5:00 p.m., which leaves plenty of time to make it to the race on time. For more information, check out http://detroit.tigers.mlb.com
NHL Hockey
Maybe baseball isn't your thing, but hockey is. After all, we're very close to Canada. The hometown Detroit Redwings are in the playoffs, and they're hosting the Calgary Flames at 3:00 p.m. on Saturday at Detroit's Joe Louis Arena. There are still tickets available, so click here for more information. (Tickets will be really, really hard to get for this.)
Shoe Golf Hall of Fame
Somewhere on an awning that covers the entrance to a blues bar in Greektown is a pair of tennis shoes that were lost in a bizarre, late night "shoe golf" accident (DC Shoes, Size 9.5). From that modest beginning rose the Shoe Golf Hall of Fame, of which Pat Schutte (Class of '01) is head curator and CFO. The website is still under construction.
Amp'd Mobile SX coming to your town? Have a suggestion? Let us know at letters@racerxill.com