Since Texas Stadium is technically in Irving, and Irving is technically between Dallas and Fort Worth, you can choose between two very different cities. Check out some of the top "Things To Do" in Dallas. And a special thanks to Racer X readers Lance and Mitch Youts.
Dallas
The Wrangler at Oak Hill ATV MX National
www.oakhillmx.com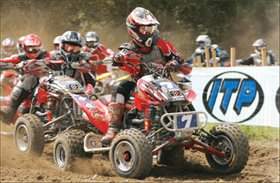 Pro ATV motocross at Oak Hill MX Park this weekend!
The 2007 ITP/Moose ATVA National Motocross Championship series rolls into Decatur, Texas this weekend for round three of its 12-round series at Oak Hill MX Park. All of the top pro ATV riders will be there in full force, and this is an event you won't want to miss. In fact, the pro ATV racers sometimes have faster lap times than those of the top amateur racers that were just here for the GNC International Final MX event. Decatur is less than an hour drive from Dallas, so after watching some supercross on Saturday night, head out to Oak Hill to watch some ATV motocross. If you arrive Sunday, admission is $15 for adults and $10 for children ages 6-12. Kids under five are free!
Sixth Floor Museum at Dealey Plaza
www.jfk.org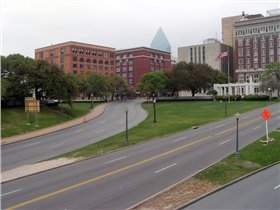 A view of the infamous Dealey Plaza
This museum is heavy-duty, says DC. That's the spot from where Lee Harvey Oswald used a high-power rifle to shoot U.S. President John F. Kennedy as his motorcade drove by on the street below. There have been countless books and movies about whether Oswald acted alone or was the "patsy" for a bigger conspiracy. Even the brand new issue of
Rolling Stone
with Led Zeppelin on the cover includes a theory that the CIA and a man named Howard Hunt were somehow involved. If you like American History, this is a special place.
Pingree adds this:
Downtown, 50-story Reunion Tower affords a bird's-eye view of the modern cityscape, while the nostalgic McKinney Avenue Trolley gives riders an old-fashioned lift uptown. And in the Downtown Arts District, originals by Monet and Matisse are on display at the Dallas Museum of Art.
Of course, if your wife or girlfriend is a gold-digging tramp then your trip to Dallas will include a stop at Neiman Marcus. The spendy department store is based in Dallas and there's a pretty good chance you'll run into one of the Dallas Cowboys wives there.

Or you can lose a limb in Dallas… at Speed Zone! This place is insane.

Go head-to-head against your friends in 300-horsepower dragsters. You'll fire from the line, shifting and accelerating your way from 0-70 MPH in 3.5 heart-pounding seconds!
All the thrills of racing an NHRA Top Fuel Dragster, plus head-to-head competition. That's right, six heart-stopping, propane-fueled, 300 horsepower racing machines that go 0-70 in less than 3.5 seconds and pull 2.5 G-forces. The trick is to be on the accelerator when the third yellow light goes out. If you wait to see the green light, you're toast.

There's also slick track and Formula one-style courses to choose from. Check them out at Speedzone.

Dallas Mavericks vs. New York Knicks
www.dallasmavericks.com
Last week some of the guys—DV12, Fubar, Big Dave Brozik—saw the Heat place the Pacers; this week offers a chance to see the NBA's best team in the Mavs. But tickets are tough to get in that town!
BMX Supernationals
www.metroplexbmx.org
AFI Film Festival
www.afidallas.com
Dallas Arts District
www.nashersculpturecenter.org
www.dm-art.org
Dave & Busters (popular Saturday hangout before the supercross) www.daveandbusters.com
Cockroach Hall of Fame
Website

Fort Worth
Sundance Square Entertainment and Shopping District www.sundancesquare.com
Billy Bob's
www.billybobstexas.com
Fort Worth Zoo
www.fortworthzoo.com
Kimbell Art Museum
www.kimbellart.org
Texas Motor Speedway
www.texasmotorspeedway.com
Southfork Ranch
www.southfork.com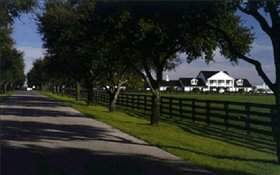 SouthFork Ranch
Amp'd Mobile Supercross coming to your town? Know some cool and entertaining Things To Do? Drop us a line at letters@racerxill.com.