Things To Do In...Indianapolis
Round 12 of the Amp'd Mobile AMA Supercross Series takes us to the heart of the midwest and home of the Superbowl champion Indianapolis Colts. Many industry insiders spent a weekend in Indy over a month ago for the annual Dealer Trade Show, but this weekend is supercross! Here's a list of some of the top activities we found for this weekend.

Road 2 Recovery Doug Henry Benefit
www.fastimesindoorkarting.com
The Road 2 Recovery Foundation is holding a benefit event dedicated to Doug Henry, who was injured earlier this month in Florida. The event starts at 7:00 p.m. at Fast Times Indoor Karting, and is sure to be a great time.
Indiana Pacers NBA Game
www.nba.com/pacers
Getting into town Friday? Bored? Well, you might want to check out the NBA basketball game between the hometown Indiana Pacers and the Miami Heat at Conseco Fieldhouse at 7:00 p.m. Or, if you're looking for something to do on Sunday, the Pacers are playing the Chicago Bulls at 3:30 p.m. For tickets, check out www.ticketmaster.com.
Indianapolis Motor Speedway
www.brickyard.com
Per the website: The Indianapolis Motor Speedway Hall of Fame Museum, located five miles northwest of downtown Indianapolis on the grounds of the famous Indianapolis Motor Speedway, is recognized as one of the most highly visible museums in the world devoted to automobiles and auto racing. In 1987, the museum and Speedway grounds were honored with the designation of National Historic Landmark.
Hours: 9 a.m. to 5 p.m.
Admission: Adults $3.00; Children 6-15 $1.00; Children under 6 FREE.
Phone: (317) 492-6784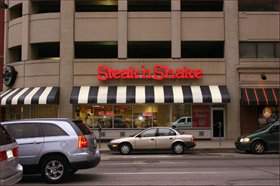 Post-race afterparty here!

Visit Downtown
If you're just in town to relax and enjoy the supercross, there's a vast array of restaurants, bars and nightclubs you can check out within walking distance from the RCA Dome. From Have a Nice Day Café to Tiki Bobs, Ruth's Chris, Champs Sports Bar and Damons, there's something that should tickle your fancy.
Here's a few of the most popular:
The Slippery Noodle
Indiana's oldest bar. Live music (mostly Blues)
www.slipperynoodle.com)
This weekend (23 & 24):
Thunderclub (www.thethunderclub.com) and Robert Allen Jr. Band (www.robertallenjr.net)

The Indianapolis Zoo
www.indyzoo.com

Children's Museum of Indianapolis
www.childrensmuseum.org

Indianapolis Museum of Art
www.ima-art.org

Broad Ripple Village
Historic artsy village, great nightlife and restaurant scene, art galleries, etc.
www.discoverbroadripplevillage.com/

Conner Prarie Outdoor Museum
www.connerprairie.org

The Emerson Theater
"Central Indiana's largest all-original, all-ages music venue" (looks mostly metal-ish).
www.emersontheater.com

And finally, get a little culture while you're in town and visit the Morris-Butler House.
The Morris-Butler House, an 1865 Victorian landmark in Indianapolis, offers fascinating tours focused on architecture, decorative arts and family life in the Victorian era.
Also, you can lose a limb in Indianapolis...at the Morris-Butler Civil War re-enactment! Experience a day in the life of wartime soldiers and citizens through hands-on activities demonstrating daily tasks and chores. Students examine the details of a Civil War encampment on the museum grounds, learn company drills and battlefield tactics as the troop is filed into rank, and prepare and sample hardtack in the nineteenth-century kitchen. Click here for more information!
Is a future race coming to your city? Have a suggestion for our "Things To Do..." feature? Let us know! letters@racerxill.com