Things To Do In...St. Louis
This weekend the Amp'd Mobile Supercross tour rolls in to St. Louis, Missouri, also known as the "Gateway to the West." St. Louis is located on the bank of the great Mississippi river, and it is well-known for its famous Gateway Arch landmark. It's also home of the World Series Champion St. Louis Cardinals.
Mungenast Classic Motorcycle Museum
Dave Mungenast was a great man. A racer and entrepreneur, he was a motorcycle person through and through. He lost his battle with brain cancer last year, but his absolutely amazing bike collection—with lots and lots of dirt bikes—remains on display. It's just a 10-minute drive from the stadium, and well worth a Friday or Saturday afternoon visit.
www.classicmotorcyclesllc.com
Donelson Cycles
Ed Youngblood dropped us a note to let us know that Carl Donelson has a great museum at his dealership, Donelson Cycles.
www.donelsoncycles.com

Gateway Arch
The Gateway Arch is a great attraction to visit if you're in town for the supercross this weekend and have some extra time. It shouldn't be too difficult to find, as the Arch stands 630 feet tall. Once you're there, you can take a tram to the top for an amazing view of the city. Check out www.gatewayarch.com for more info.
International Bowling Hall of Fame
If you're a fan of bowling, you might want to check out the International Bowling Hall of Fame: www.bowlingmuseum.com.
City Museum
If you have kids, or if you just want to take an hour and see some cool stuff, check out the City Museum (www.citymuseum.org). It's one of the coolest things I've ever been to, and it's only a few minutes from the dome.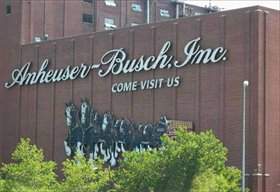 Go visit them!

Anheuser-Busch World Headquarters
St. Louis is home to the world headquarters of Anheuser-Busch, the makers of Budweiser beer. A popular attraction is the tour of their 100-acre facility, which is located only minutes from the Gateway Arch. (Everything in St. Louis uses the Gateway Arch as a starting point.) The tours are available Monday through Saturday, from 9 a.m.–4 p.m., and Sunday 11:30 a.m.-4 p.m. For more information, visit www.budweisertours.com, but remember, you must be 21!

Pointers Pizza
If you want to stuff your face and try to make some money while you're at it, check out Pointers Pizza. It's home to the Pointersaurus, the world's largest delivered pizza. Pointers offers a $500 prize to any two-member team who can demolish an entire 10-pound, two-meat-topping, 28-inch pizza in an hour without leaving the customer area. This would also make for a great photo op! You can find directions on the www.stltoday.com.

Finally, bring your bikes to St. Louis! Archview MX Park will be hosting there first practice of 2007 on the new and improved track. Conveniently located in beauitiful Washington Park, IL. Just 5 minutes east of the Edward Jones Dome. This event will be held from 12:00 pm until 5:00 pm on Sunday, March 4th! For directions and more information feel free to visit our website at www.archviewmxpark.com.
Is Amp'd Mobile Supercross coming to your town and you have a suggestion for "Things To Do In..?" Send them over to letters@racerxill.com