Bench Racing Ammo: December
December 26, 2006 12:15pm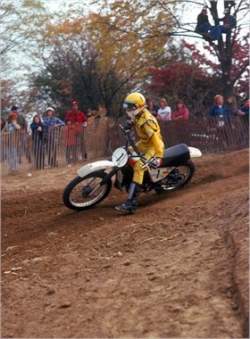 Here's Pierre Karsmakers at Honda Hills in '74
photo: Dick Miller Archives
Before the World SXGP series took off back in December of 2002, the last month of the year was a rather quiet one for American supercross. They were mostly doing their SX testing, training and enjoying a short break with their families. Now the riders have to use the off-season months (mid-September through November) to prepare for the first two World SX races in Canada.
That wasn't always the case. Back in the 1970s, there were a few big races that ran in December. From 1971 through '75, the last rounds of the Trans-AMA Series were run before Christmas, usually at Saddleback Park in Irvine, California. The winners there were:
1971 Roger DeCoster (Suzuki)
1972 Ake Jonsson (Maico)
1973 Adolf Weil (Maico)
1974 Pierre Karsmakers (Yamaha)
1975 Tony DiStefano (Suzuki)
There was even a domestic SX race held in December, actually of 12/4 of 1976. That year the Anaheim Supercross was an exhibition race, and Team Honda's Marty Smith took the win, but the points didn't count towards the AMA Supercross Series, which didn't begin until March 5 of the following year in Atlanta.
So December is a slow month for us fans, but you can bet the tracks in the south and SoCal will be buzzing all week with guys getting ready for A1!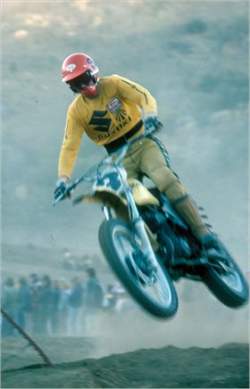 Tony DiStefano won the final round of the Trans-AMA Series in '75
photo: Dick Miller Archives