Motocross Giant.com Christmas Countdown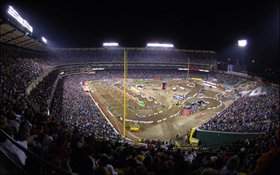 The perfect Christmas present...
photo: Steve Bruhn
Still not sure of what to get? There are only five days left, but here's a great gift that both you and yours can enjoy--Amp'd Mobile Supercross tickets! And you're not just going to buy one ticket, so that means you're going to the race too! For ticket information, check out
www.supercrossonline.com
or your nearest
ticketmaster
outlet.