Bench Racing Ammo: RC vs. A1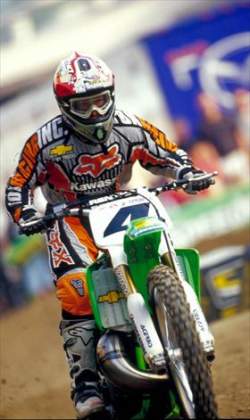 Ricky in 2001
photo: Simon Cudby
Isn't it amazing that the winningest and most successful rider to race American motocross and supercross has never won the most hyped-up motorcycle race in America, Anaheim 1? It kind of reminds me how it took Dale Earnhardt almost his entire career before he won the coveted Daytona 500.
So why can't Ricky win A1? Is it the pressure? Well, you can argue that point, but RC has won in much higher-pressure situations, like the Motocross des Nations, the U.S. Open, the final moto at
Steel City
in 2002 and
Glen Helen
in 2004 to record a perfect season, etc.…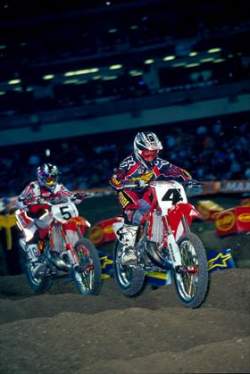 This photo was taken moments before the big crash in 2002
photo: Simon Cudby
Let's take a look at his past results from the prestigious Anaheim opener.
2006
(Suz): 3
2005
(Suz): 3
2004
(Hon): DNR
2003
(Hon): 2
2002
(Hon): 20
2001
(Kaw): 3
2000
(Kaw): 8
1999
(Kaw): 6
Now let's take a look at RC's results from other races at Anaheim.
Year Anaheim 2 Anaheim 3
2005 1 1
2004 - -
2003 1 1
2002 4 1
2001 2 1
2000 4 (Two Anaheims in '00)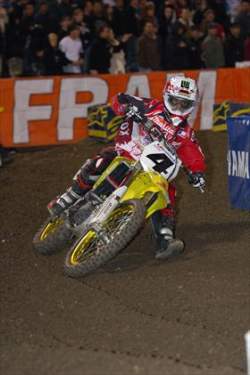 RC came very close to getting that elusive A1 victory last weekend
photo: Steve "TFS" Bruhn
As you can see, RC is 6-for-9 at Anaheim 2 and 3, which begs the question … why can't RC win at Anaheim 1?