Thad Duvall Looks to Stop Kailub Russell's Dominance at Camp Coker
MORGANTOWN, WV - FMF/KTM Factory Racing's Kailub Russell recently secured his third win of the 2017 AMSOIL Grand National Cross Country (GNCC) Series presented by Maxxis, an AMA National Championship, extending his points lead over SRT/KTM's Steward Baylor. Round Five will take place this weekend, April 22 and 23, at the scenic Moree's Sportsman's Preserve in Society Hill, South Carolina.
With an unpredictable weather forecast, it's tough to say how the race day will unfold at the CST Tires Camp Coker Bullet GNCC. One thing is for certain, Russell has his focus set on earning his fifth-straight National Championship. Russell isn't the only one vowing for the title though, Steward Baylor follows by 22-points and while that may seem like a large gap, Baylor has maintained his consistency and has yet to finish off the podium.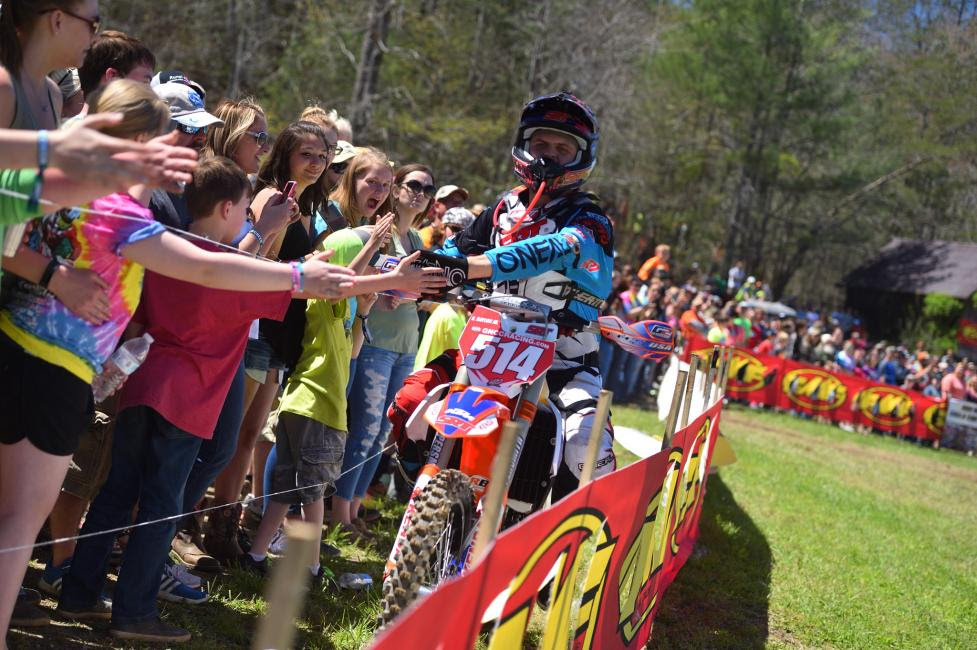 After a rough opening round, Rockstar Energy/Factory Husqvarna Racing's Thad Duvall quickly rebounded his season and has challenged Russell for the win at the past three races. Duvall shows the most promise in ending Russell's winning streak, and has been quoted on the podium his disappointment with second. Duvall will be charging to improve his race results at this Sunday's event.
N-Fab/AmPro Yamaha's Ricky Russell and JCR Honda's Trevor Bollinger have made a mark on the XC1 Pro division this season as they continue to finish up front. R Russell and Bollinger have been within an arm's length away from the podium on several occasions, making for a cutthroat battle for the top positions in the overall standings.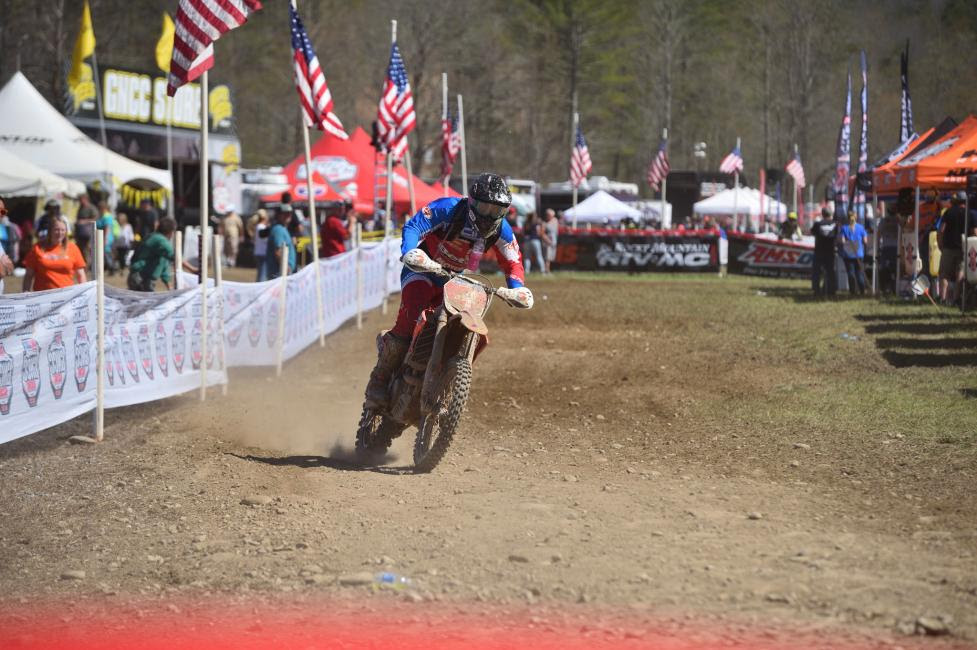 FMF/KTM Factory Racing's Russell Bobbitt and Beta USA's Jordan Ashburn follow Bollinger where they are ranked seventh and eighth in the points championship. Rocky Mountain ATV/MC/KR4 Husqvarna's Grant Baylor rounds out the top 10 as the GNCC series travels to South Carolina.
N-Fab AmPro Yamaha's Josh Toth is young, but that hasn't stopped him from pushing his Yamaha 250 FX through the XC1 Open Pro ranks on adjusted time where he is ranked fourth overall, in addition to his four-race winning streak in the XC2 250 Pro division. Toth tops Coastal Racing/Husqvarna's Craig Delong and RPM/KTM's Mike Witkowski in the series standings, but the duo show no signs of surpassing to the Connecticut native just yet.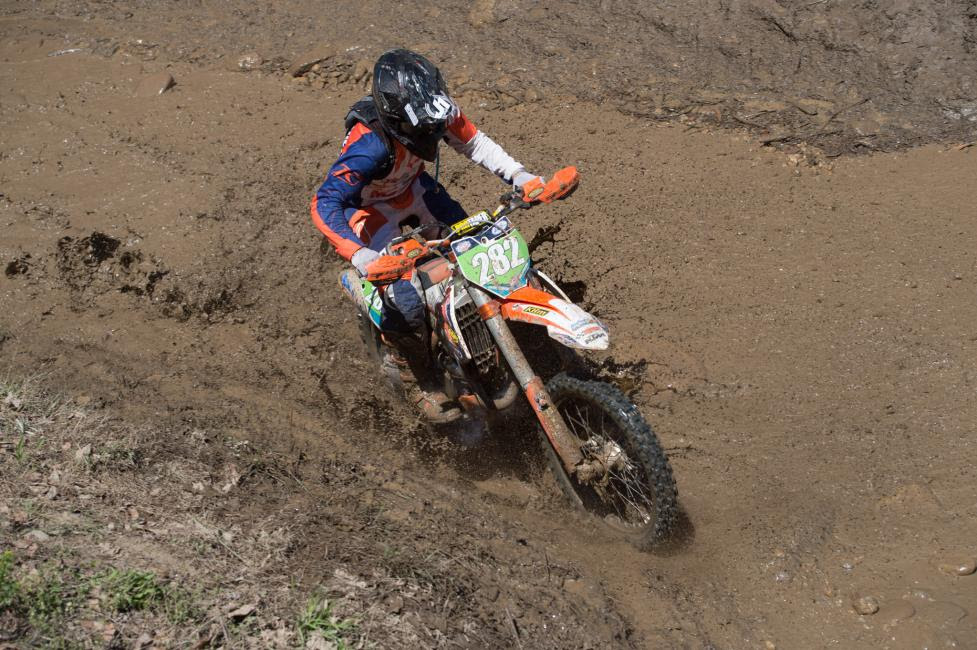 Sunday's race schedule is as follows: Youth bike racing begins at 8:00 a.m., followed by amateurs and women at 10:00 a.m., and the pros and top amateurs take to the track at 1:00 p.m.
Adult (12+) gate admission is $20 for the full weekend and $10 for kids (6-11), with kids five and under free. Gate admission includes pro pit access and pro autographs at no additional charge.
All local racers are invited to compete in the Camp Coker Bullet GNCC, as GNCC Racing offers classes for riders of all skill and experience levels. The amateur race entry fee is $50, and riders sign up at the track. To learn more about GNCC Racing please visit the GNCC101 webpage.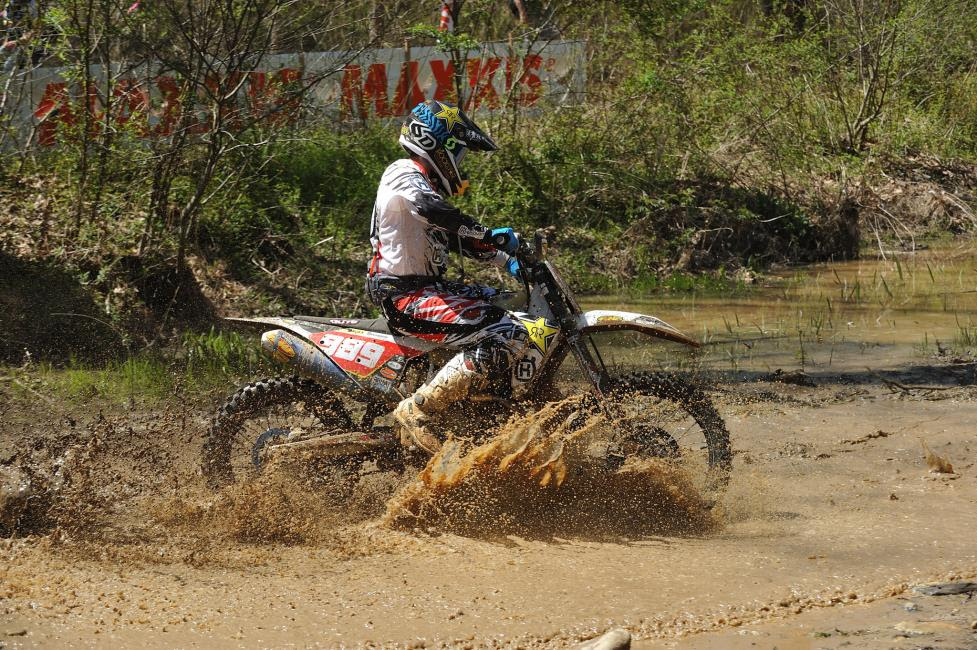 Local racers expected to compete this Sunday will be Nolan Osteen (Super Mini Jr. 12-13), Chris Venditti (XC2 250 Pro), Jack Wellborn (85 7-11), brothers Raymie (Super Mini Sr. 14-15) and Andrew Segars (65 10-11), Drew Hoffman (65 7-9), Jason Wallace (Senior C 40+), Jacob Lessard (65 7-9), Scott Johnson (Super Senior A 45+), John Thompson (250 C Jr. 25+), Kevin Brown (Super Senior B 45+), Shakeem Johnson (250 C College 18-24), Charles Post (Elite Masters 65+), J.C. Mabes (Senior C 40+), DJ Conlon (Vet C 30+), Mark Newbauer (Masters C 50+), Kennie Webb (Vet C 30+), Kyle Mclester (Open B), Hector Snethen (Senior B 40+), Dalton Seals (200 A) and Brewer Cawley (250 A).
Tune in to RacerTV.com on Sunday at 1:00 p.m. EST to catch live streaming of the Pro Bike race. For more information on GNCC LIVE coverage, visit www.racertv.com. A highlight show featuring the event will air on NBC Sports Network on Sunday, June 11 at 3:00 p.m.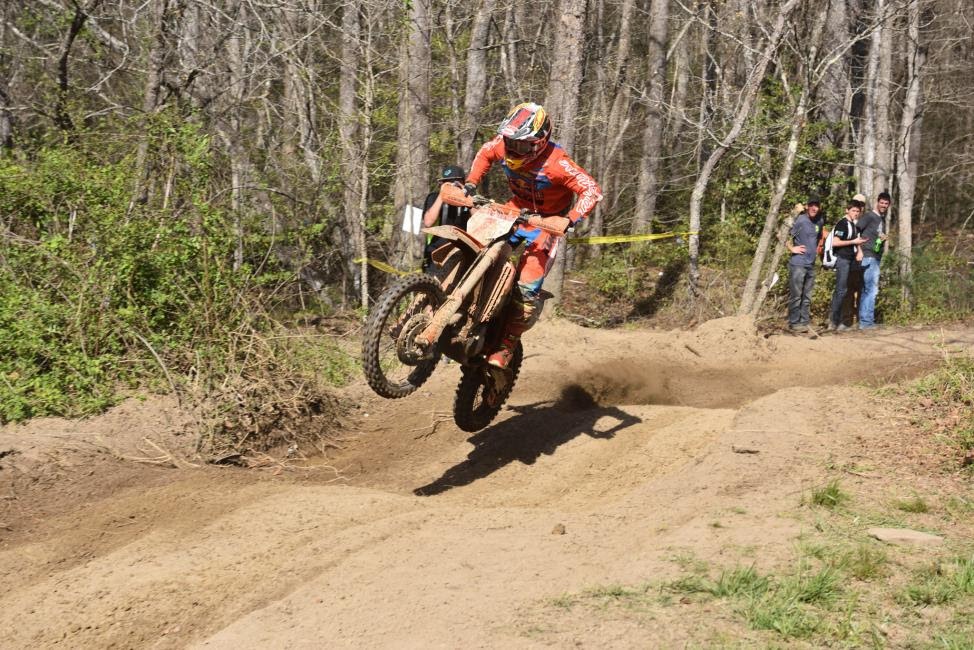 The 2017 AMSOIL GNCC series heads to Society Hill, South Carolina this weekend,April 22 and 23, for the CST Tires Camp Coker Bullet GNCC. For a complete schedule of the weekend's activities, please visit the Camp Coker Bullet GNCC event page on the series website by clicking HERE.
For more information on the series, visit the official website at www.gnccracing.com or call (304) 284-0084. Join the conversation on the series Facebook page, follow us onTwitter and Instagram, and be sure to always hashtag #GNCCLIVE.
Previous Round Results and Points Standings
FMF Steele Creek GNCC
Morganton, North Carolina
Round 4 of 13
Sunday, April 9
XC1 Open Pro Event Results:
Kailub Russell (KTM)
Thad Duvall (HSQ)
Steward Baylor (KTM)
Trevor Bollinger (HON)
Josh Strang (HSQ)
Jordan Ashburn (BET)
Ricky Russell (YAM)
Russell Bobbitt (KTM)
Grant Baylor (HSQ)
Scott Grills (HSQ)
*Overall National Championship Standings:
Kailub Russell (115)
Steward Baylor (93)
Thad Duvall (75)
Josh Toth (61)
Ricky Russell (57)
Trevor Bollinger (50)
Russell Bobbitt (43)
Jordan Ashburn (41)
Mike Witkowski (40)
Grant Baylor (39)
*Indicates that the Overall National Championship Standings will determine the 2017 National Champion.
XC2 250 Pro Event Results:
Josh Toth (YAM)
Craig Delong (HSQ)
Michael Witkowski (KTM)
Austin Lee (HON)
Layne Michael (HSQ)
Jesse Groemm (KTM)
Drew Higgins (BET)
Nick Davis (BET)
Ben Kelley (KTM)
Trevor Barrett (YAM)
XC2 250 Pro Series Standings:
Josh Toth (120)
Craig Delong (86)
Mike Witkowski (79)
Layne Michael (74)
Jesse Groemm (52)
Austin Lee (59)
Zack Hayes (53)
Ben Kelley (48)
Trevor Barrett (36)
Jesper Borjessen (35)