Centurylink Field
Seattle

,

WA
Seattle
Monster Energy AMA Supercross Championship
It's all a numbers game now. In the next five weeks there will be four races to see if #3 Eli Tomac can move up from second place and take the #1 plate from Ryan Dungey. It's virtually a dead heat now as Tomac has won five races in a row to close the points gap down to four, chipping away at least three points at a time, which is how second and first place got so close in the standings….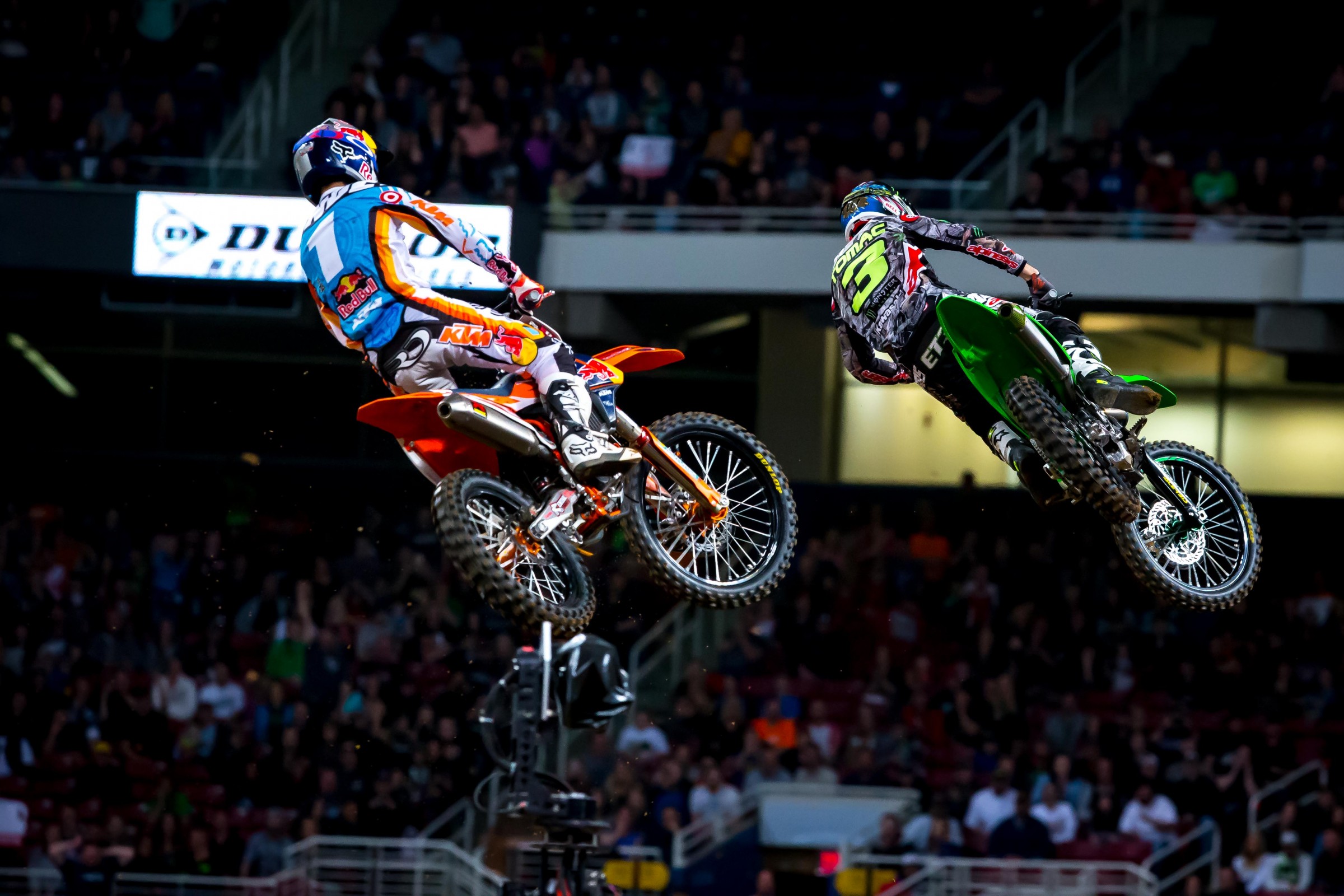 But then you throw in some potential jokers in the deck, like a possible mud race tomorrow night in Seattle, or maybe another cameo appearance by #22 Chad Reed in the thick of this battle—whether he's one lap down or actually up front battling with Tomac and Dungey. We've been weighing in on that issue and the subsequent $5,000 fine Reed received all week long, and the consensus is that there really is no consensus on what kind of penalty (if any) Chad's actions at the end of the race merited.
What I can tell you is that now is the time for Dungey to get mad, get going, and show Eli he won't go down without a fight. But there seems to be growing signs that the Red Bull KTM team captain may be nearing the end of his career, including TV reporting last week that Ryan was going to make some decisions on his future following Vegas. He surely won't be switching teams at this point in his career, but maybe he's thinking it's time to take a break, or even call it quits, much like Ryan Villopoto did over the course of the last month of the 2014 Monster Energy AMA Supercross Championship. If Dungey is inching toward the exit, now would be the time to pull an RV and get himself on a hot streak like his old rival did in the last four SX races of his career. Villopoto led every lap of those last four main events to seal his fourth AMA Supercross Championship. Remember, this would be Dungey's fourth, too—but not if Eli keeps doing what he's doing and Ryan keeps doing what he's doing.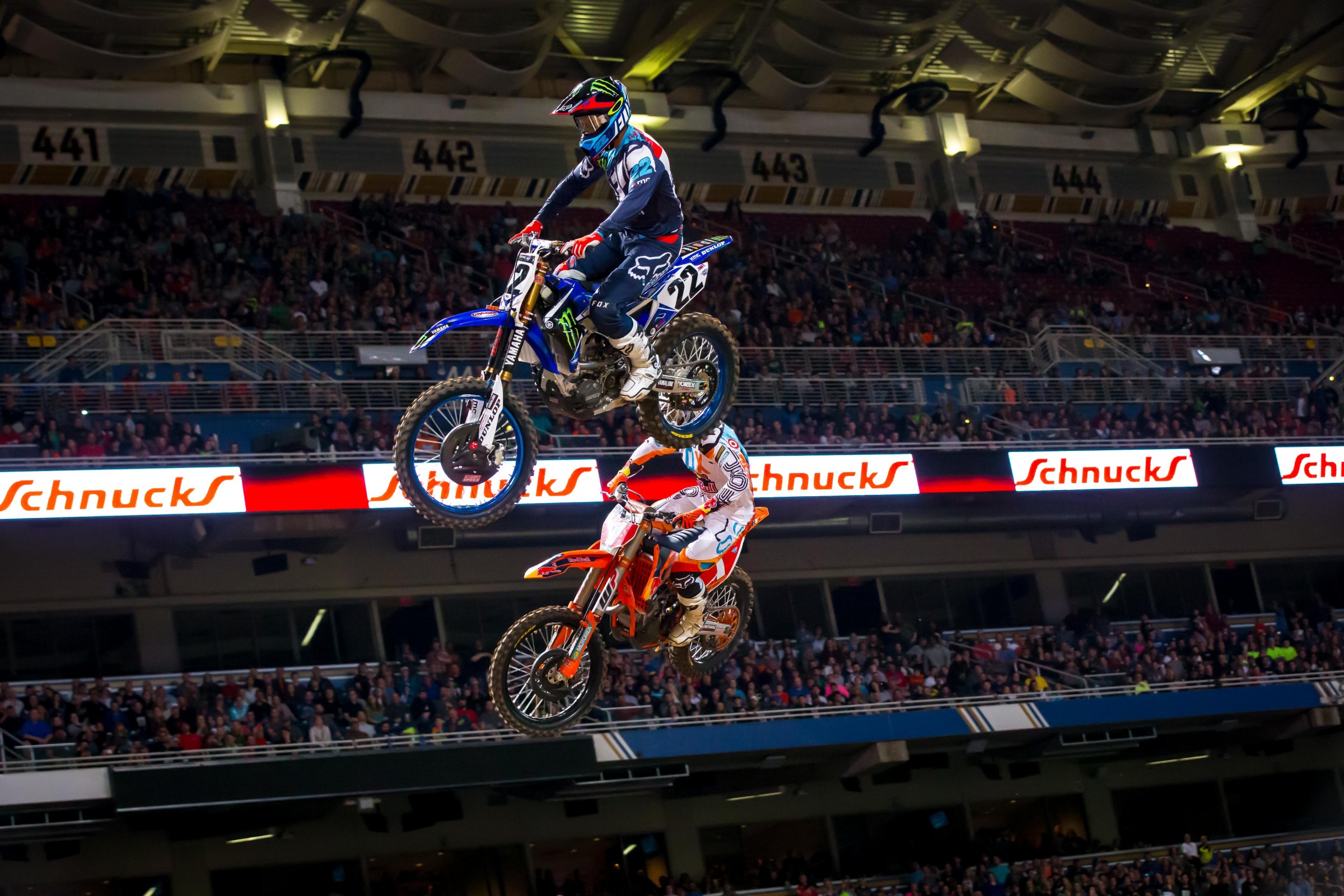 Tomorrow night should be really interesting, and so should the rest of these races. Welcome to Racerhead.
THE LEGENDS OF THE ROAD (DC)
Later this month, four true legends of motocross—David Bailey, Jeff Ward, Micky Dymond, and Doug Henry—will set out from Oceanside, California, to Race Across America. It's a 3,000-mile journey that will see them touch wheels on pavement in 12 different states on their way to the finish line in Annapolis, Maryland, home of the U.S. Naval Academy (not to mention Travis Pastrana). They are going on this long journey to raise funds for Road 2 Recovery, the charitable organization that helps downed riders in our sport. Bailey, Ward, Dymond, and Henry are all AMA Motocross Champions, and Bailey and Ward are also AMA Supercross Champions. All are in the AMA Motorcycle Hall of Fame, and for good reason!
The team did suffer a small set back when Micky Dymond had a crash while riding supermoto. We checked in with David Bailey for an update, and he had this to say:
"We were all just concerned about him first and hoping he heals up. It's a bit of a bummer when you're forced to lay around, but Micky is already in great shape and will rebound fine I imagine. Doug has been on his roller and Wardy and I have been logging miles. We'll all be ready."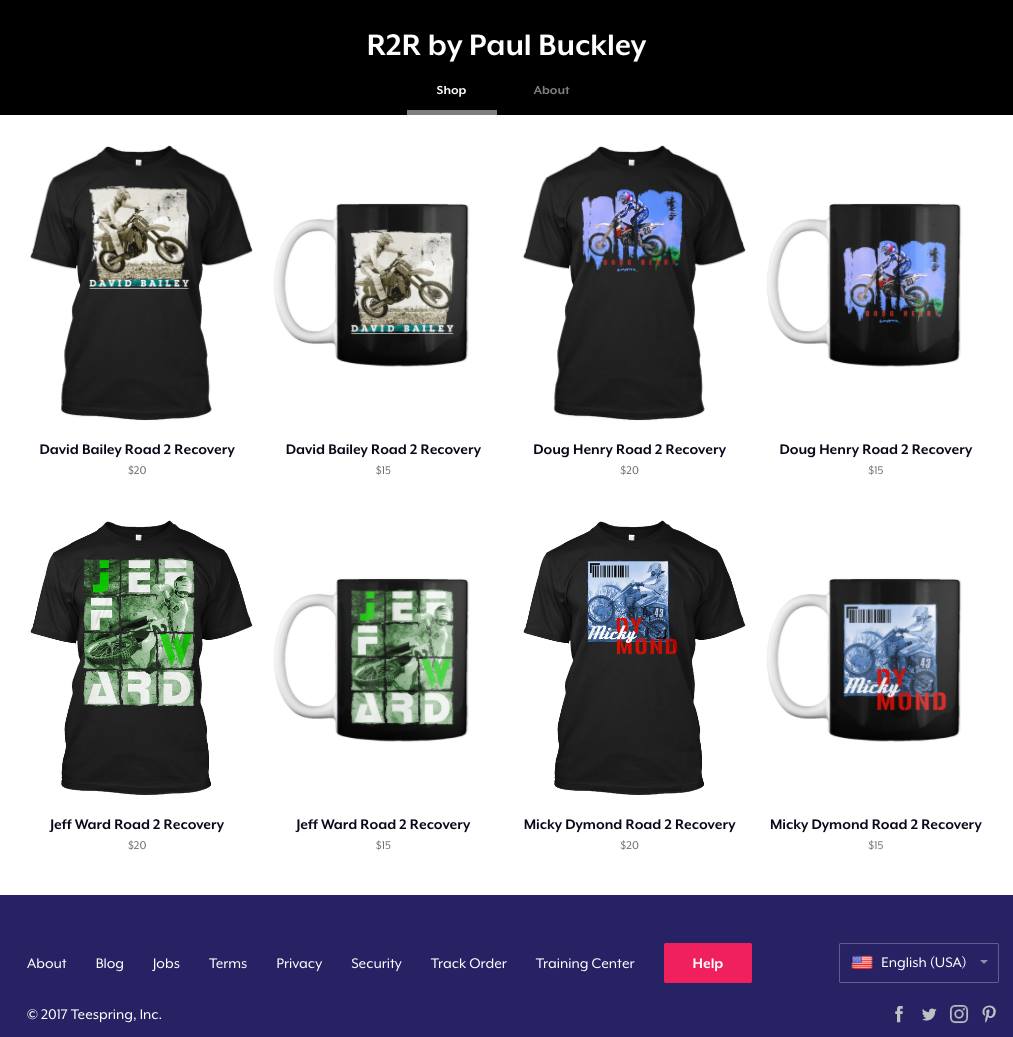 Paul Buckley just did these T-shirts and coffee mugs to benefit the Road 2 Recovery's Legends of the Road team in the Race Across America. Here's a link to the store. And here's a little info about the team and the race.
THE NUMBER: 8 (Andras Hegyi)
Eli Tomac has continued in his winning ways through another weekend in St. Louis, setting personal bests along the way. The Colorado man picked up his fifth win in a row and his eighth victory. Tomac has become only the ninth supercross rider to get at least eight wins in a Monster Energy AMA Supercross season. Tomac has also become the ninth supercross rider to collect at least five consecutive wins in a 250/450 supercross season. But getting eight wins isn't a guarantee that you will be the champion. There are three seasons in which three different stars weren't able to win the championship despite getting that many wins, as you will see below.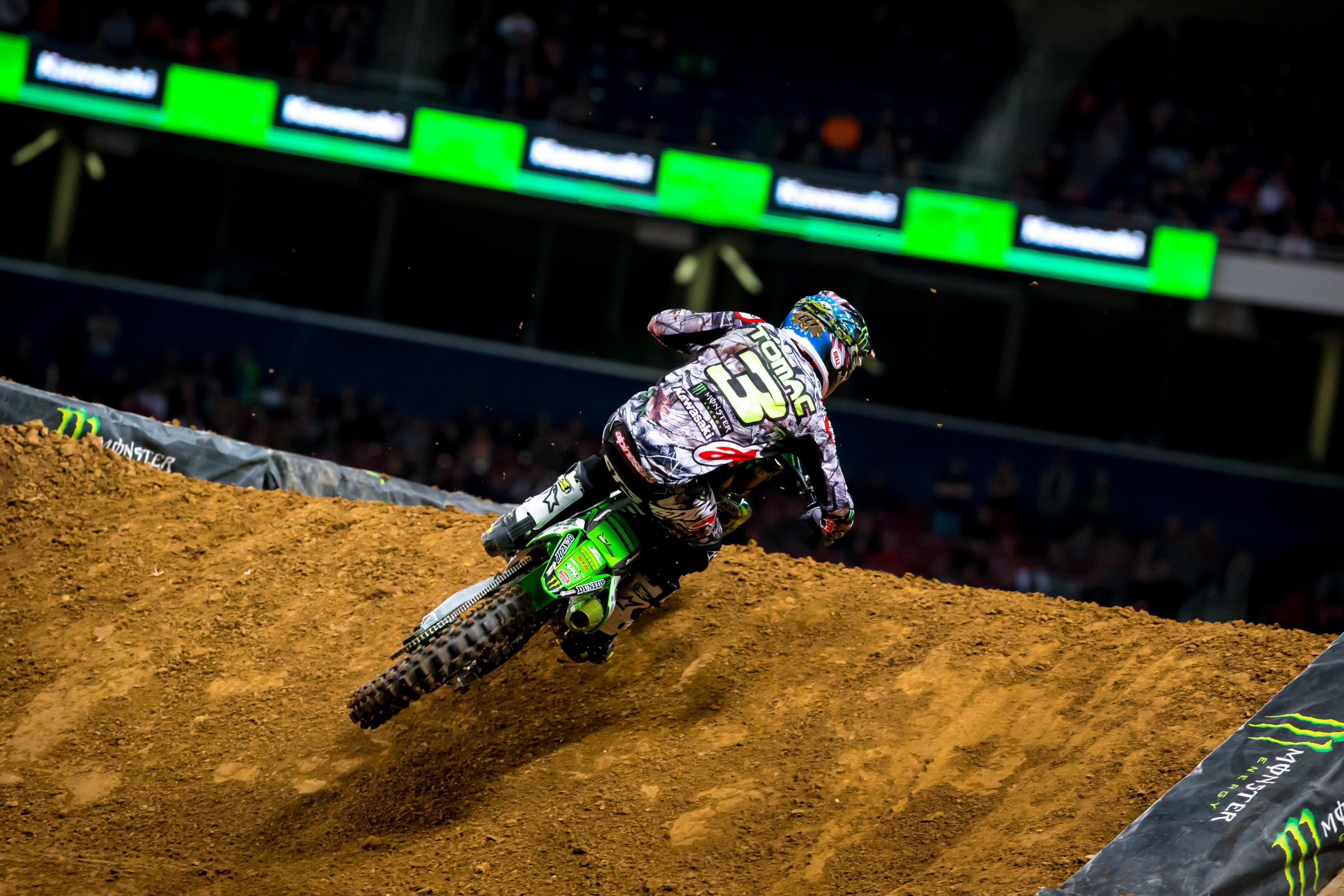 Riders With At Least Eight Wins in a Premier Supercross Season
Jean-Michel Bayle
The French crosser got eight victories in 1991 on his way to the championship. He would also win the 250 and 500 MX Championships for the one and only triple-title season in AMA history.
Damon Bradshaw
The Beast from the East took nine wins in 1992, but he lost the title after suffering a horrific crash in Indianapolis, then melting down under pressure at the last round in the Los Angeles Coliseum.
Jeremy McGrath
The King of Supercross was able to collect at least eight triumphs in six different seasons; in all of them, he became champion. The most successful supercross rider ever gained 10 wins in '93, nine wins in '94, 10 wins in '95, 14 wins in '96, eight wins in '98, and 10 wins again in 2000.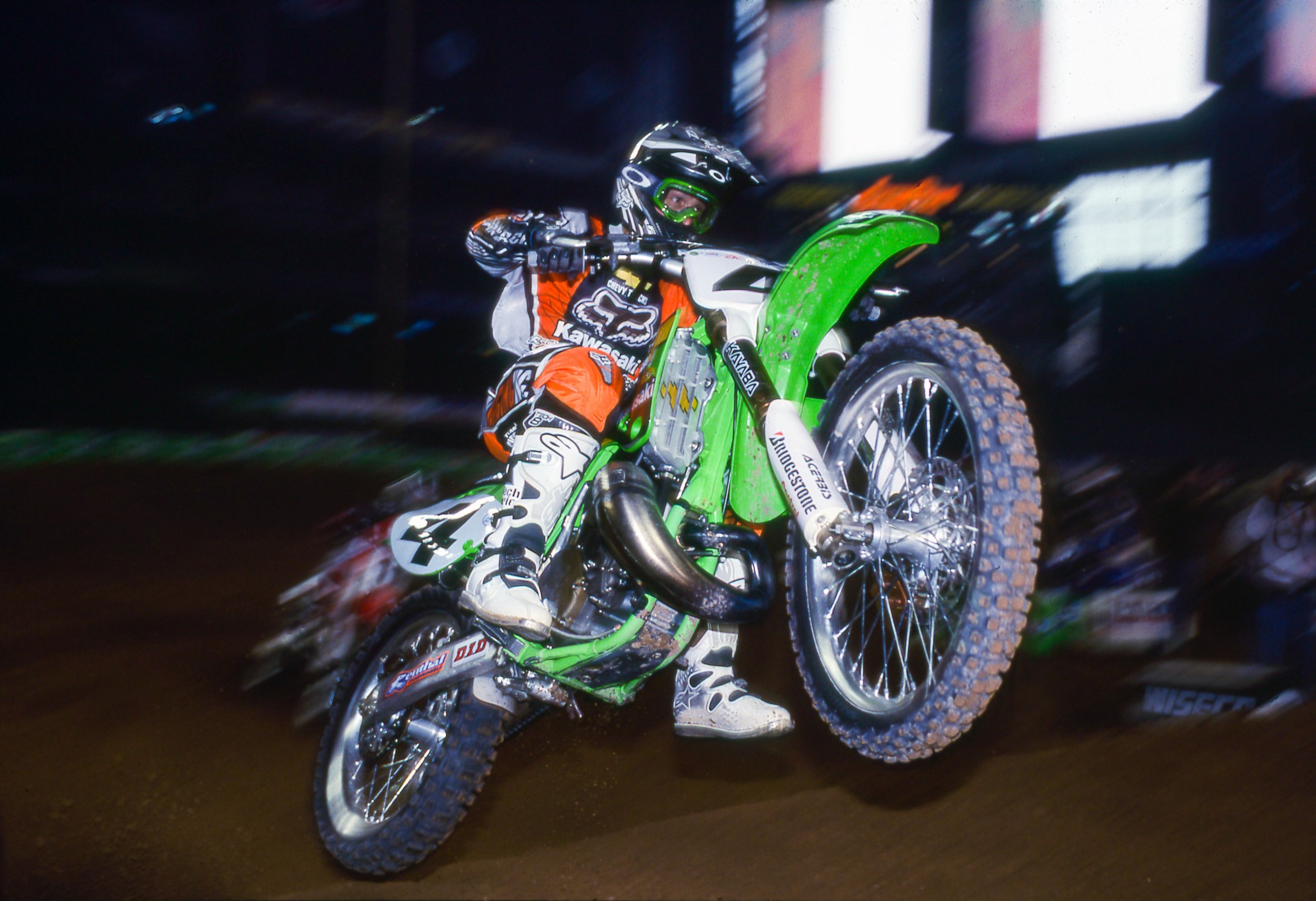 Ricky Carmichael
The GOAT obtained 14 wins in 2001 while riding for Kawasaki and 11 wins in 2002 while racing aboard a Honda. In both seasons he was the champion.
Chad Reed
The best Australian supercross rider ever picked up eight wins in 2003, 10 wins in '04, and nine wins in 2008. All three times he was on a Yamaha, just as he is now. Reedy wasn't champ in 2003, but he was in '04 and '08.
James Stewart
Bubba picked up eight wins in '06, 13 wins in 2007, and 11 wins in 2009. Stew wasn't the champion in 2006 in the AMA series, but he did win the FIM World Championship.
Ryan Villopoto
RV brought home nine wins in 2012 and 10 wins in 2013. In both years he was the champion, and just like every other pro race of his career, he rode for Kawasaki.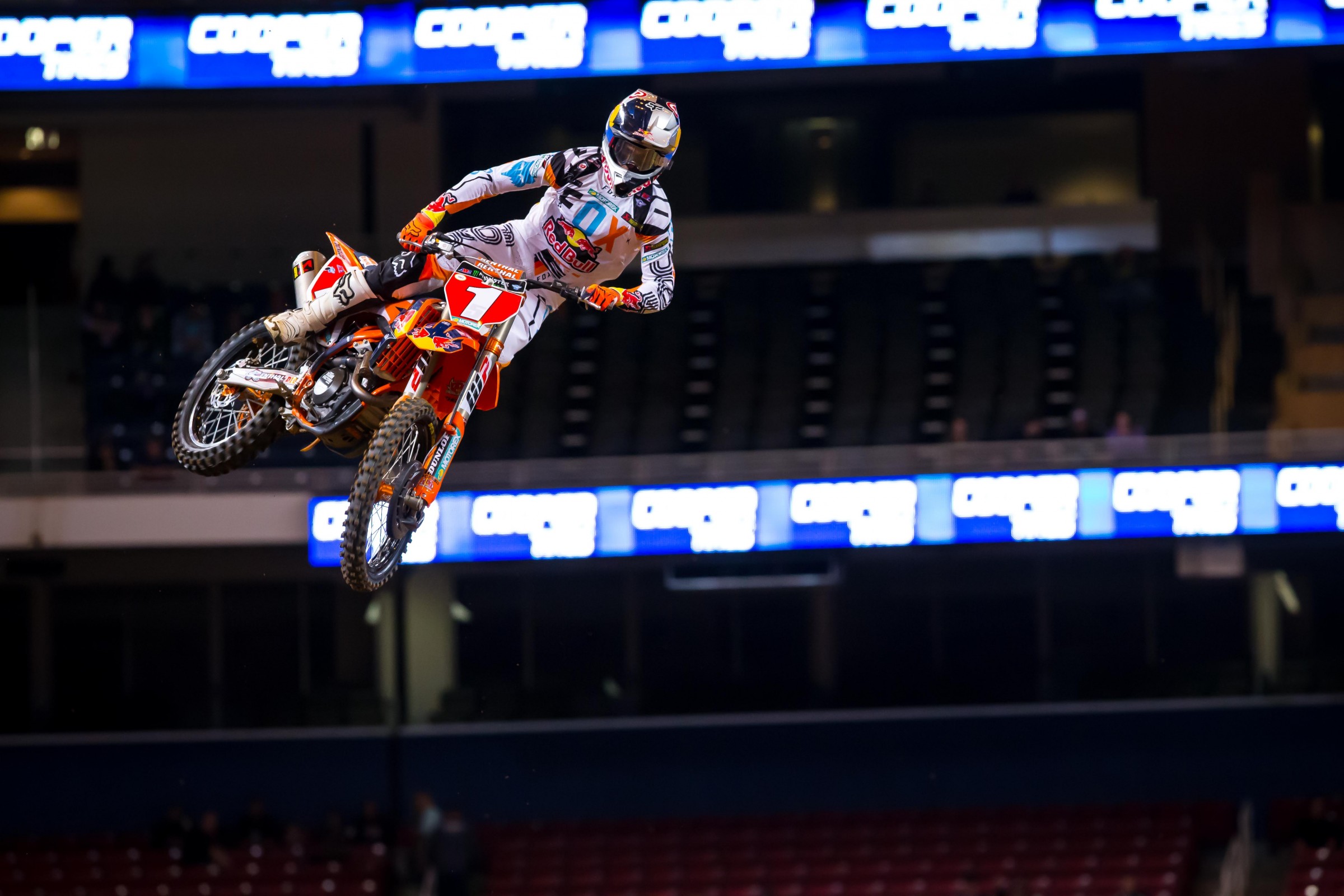 Ryan Dungey
The Red Bull KTM rider had eight wins in 2015 and nine wins in '16. He won the championship both times.
Eli Tomac
Tomac debuted as a professional in 2010. This '17 season is the most successful one for him regarding the number of wins. In 2013 he grabbed seven outdoor wins on his way to the 250 National Championship. He has eight wins this season in 450SX, which is his own personal record.
WHAT I LEARNED (Matthes)
I talk a lot. You should all know this. Between the Racer X Podcasts (three this week with the St. Louis race review, a Dean Matson one-on-one, and a short Christian Craig one) and the N-Fab Fantasy SX Podcast, the FXR Racing Privateer Island Life Pod, the Fly Racing Moto:60 Show, and of course the PulpMX Show on Monday night, that's a lot of talking. Just this week, I spoke to Jake Weimer, Craig, Dan Truman, Jason Thomas, Jason Weigandt, David Pingree, Tyler Evans, Kris Keefer, Travis Preston, Cade Clason, Alex Ray, and Matson (recorded a week ago or so).
So with that in mind, let's get to what we found out this week in the various shows.
-Jake Weimer did some MX testing for JGR Suzuki this past week, but he's got no contract with JGR for MX. He is talking to a Yamaha team in Canada about going up there for the summer. He also was struggling so bad to put a tire on that he broke the sidewall and ruined the tire. He's also not happy with his results and told us so in typical Weimer style.
- Keefer has been riding a KTM 450SX-F Factory Edition for a while now with the #1s that the bike comes with. He even raced it as #1, which is sort of weird, and we had an intervention for him with Travis Preston. As of yesterday, the #1s were still on the KTM.
- David Pingree is not happy with Chad Reed at all. He's more militant about this lappergate than anyone else I've spoken to. He also lent a TM to a buddy, and it has a leaky gas cap.
- Tyler Evans is doing well and regrets poking his old mechanic Frank Latham in the neck with a toothpick back in the day. He wants to get back into the sport in, I think, the marketing side of things, and the corporations have hurt the riders. I think.
- Alex Ray said he was very angry at Justin Barcia for the move he pulled in St. Louis and asked JGR team manager Jeremy Albrecht why Justin did that, to which Albrecht said he didn't know. Ray did say he sort of got Barcia back in the main and was happy about that. Also, his shoulder has been hurt, and he didn't ride all week.
- Cade Clason got landed on on the first lap of the heat and jacked up his arm, so St. Louis was a wash for him. He didn't ride all week, but thinks he'll be okay for Seattle. He said Barcia told him that because Ray hit him in the main event, he might get Ray back again this week.
- After Matson was done racing in the USA, he stayed in Europe and hit the lucrative Euro SX scene until that dried up, but he stayed over there to make a living as a male model living in Milan. Although he didn't get too into it, it seems he had a lot of fun at this stage of his life.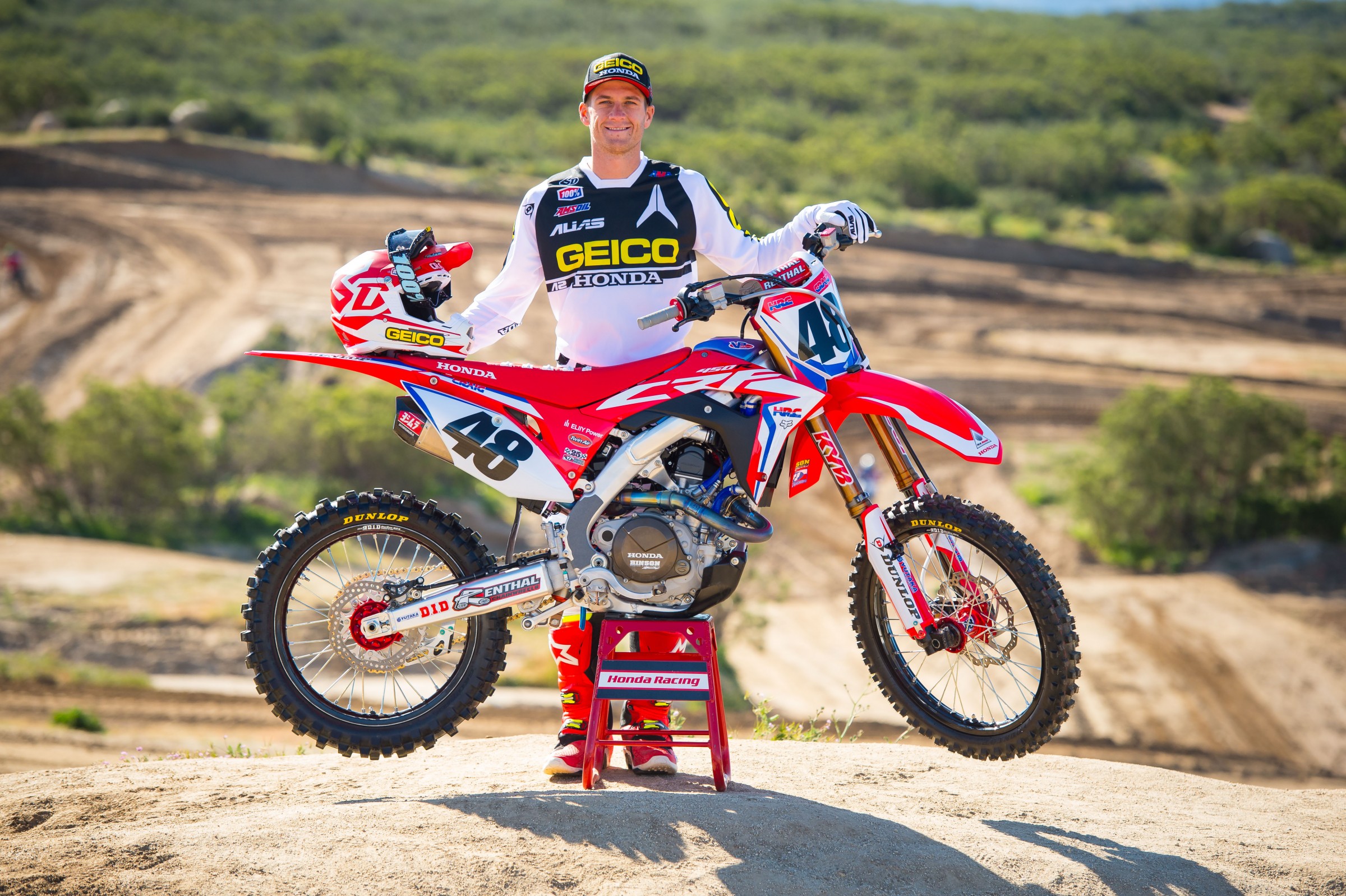 - Christian Craig said it was he who went to Honda to see about riding Roczen's 450 for the MX series. He said he's going to wear all the GEICO team sponsors, and no, he doesn't get to collect any more money from them, seeing as how he's on a 450. His mechanic will be Oscar Wirdeman (Roczen's guy) but his current mechanic, Derek Dyer, will also be around to help.
JORDON'S WAY (Andras Hegyi)
After taking his first professional victory two weeks ago in Detroit, Troy Lee Designs/Red Bull KTM's Jordon Smith got his second win just seven days later in St. Louis. In doing so he has become the sixth KTM supercross rider in the small-bore class to collect at least two consecutive wins.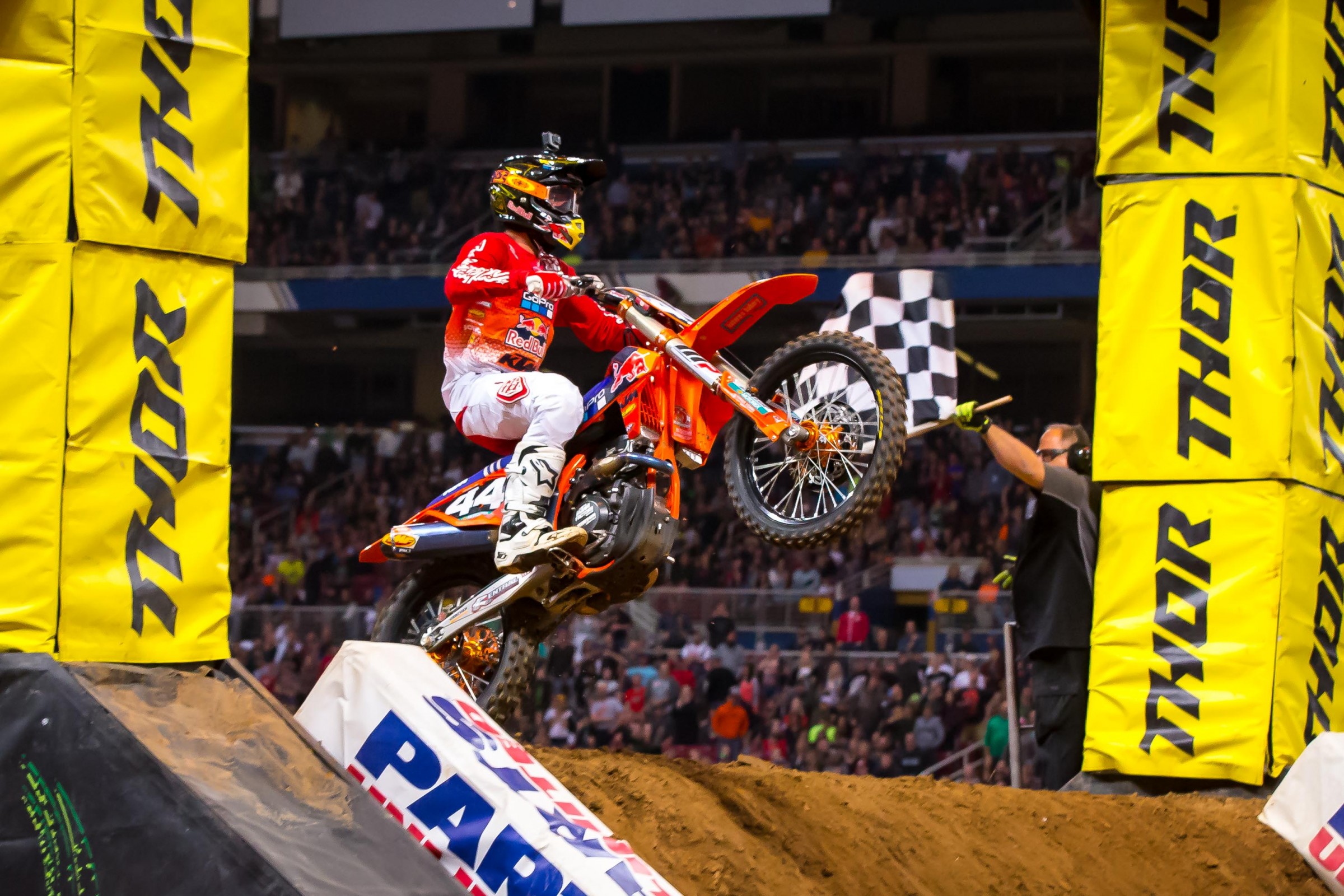 Before Smith's consecutive wins came Jason Anderson, Ken Roczen, Marvin Musquin, Nathan Ramsey, and Shane McElrath. All won at least two successive wins with KTM. Among them the record holder is the Frenchman Musquin: Marv was able to take three wins in a row. Musquin was the only man to get at least two consecutive wins in the 250SX East Region, but he's now joined by Smith.
Coincidentally, just like Smith, his TLD KTM teammate Shane McElrath won his first-ever race earlier in the year in the 250SX West Region, and then followed it up right away with a second career win one week later. Both hail from North Carolina, which means the list of Tarheel 250SX winners has grown to five: Damon Bradshaw, Broc Tickle, Cooper Webb, and now McElrath and Smith.
the Test tracks (Kyle Scott)
Last Friday I spent the day with Justin Hill, his practice mechanic Bell Longhorn, Zac Commans, and his dad Glen at Glen Helen's supercross track. This was the first time I'd met anyone from the crew and it was a good time filled with tunes supplied by Hill and Longhorn between motos. The motos were setup to mimic race day where he did three practice sessions, a heat, and then a 20-minute main. Seeing what a full day at the track looks like from start to finish for the current 250SX West Region points leader was cool. It was also cool to see Hill not take everything so serious. Maybe it was the music between motos, maybe it's his 21-point lead, or maybe he's just that cool all the time. One thing is for sure, Hill is calm and confident heading into this weekend.
Justin and Zac had also ridden the day before and when they were bench racing between motos Justin joked to Zac, "You know what I did after riding yesterday? Watched SpongeBob. I bought the box set. I just love it." Zac, who is a full time college student in addition to being a professional supercross and motocross racer, replied, "You know what I did? Wrote a three-pager. I was so tired I fell asleep on the way home from the track." Unenvious, Justin laughed and said, "Our after track lives are very different." You can see Justin jam on and off the track in my video from the day above.
On Monday I headed to the Yamaha test track where I hung out with the Yamalube/Star Racing Yamaha team as they also prepared for the return to 250SX West Region after a five-week break. Wil Hahn is the new assistant team manager over there and looks like he's enjoying his new role.
There were a handful of team mechanics there and they all kept it pretty light all day as well. Two of my favorite conversations included which mining team everyone would rather be on from the Discovery Channel Show Gold Rush and Dan Reardon's ultimate search for ingredients for a dish from Australia and traveling to every grocery store he could find. You can check out my video from the day below.
Kawasaki's new SX-R (KYLE SCOTT)
On Wednesday David Pingree and I headed down to Long Beach for some fun on Kawasaki's all new four-stroke stand up jet ski, the SX-R. Jeremy McGrath and Axell Hodges were also there along with a handful of other media outlets. It was a perfect spring day in Long Beach and although I was able do some fire and paved roads on the dual-sport the day prior, my shoulder isn't quite ready for the superman's and huck-a-bucks that happen on a stand up jet ski so I stayed dry on the beach.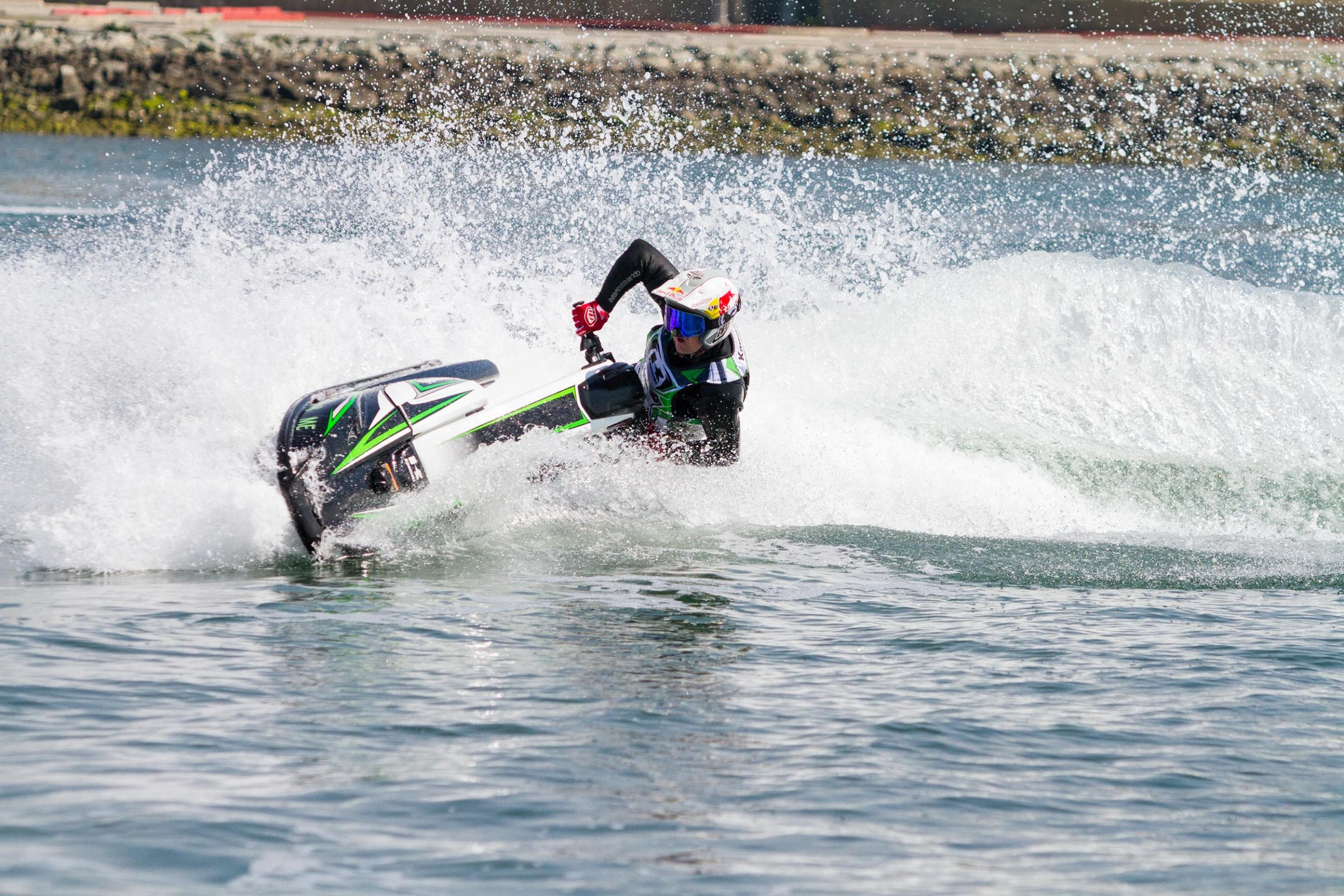 IN THE MAG (JORDAN ROBERTS)
The June issue of Racer X Illustrated dropped this week, marking the first time Rockstar Energy Husqvarna's Zach Osborne landed a cover with us. Congrats, Zach! Osborne has had a breakout 250SX season and the remainder of it will certainly be a nail biter. Aside from the feature articles listed below, you can also read how DC, his sister Carrie, and the rest of MX Sports happened upon a surprising partnership with Youthstream for the USGP, MXoN, and more; the Racer X Ride Day at Castillo Ranch; JGR's long list of fill-in riders; and much, much more.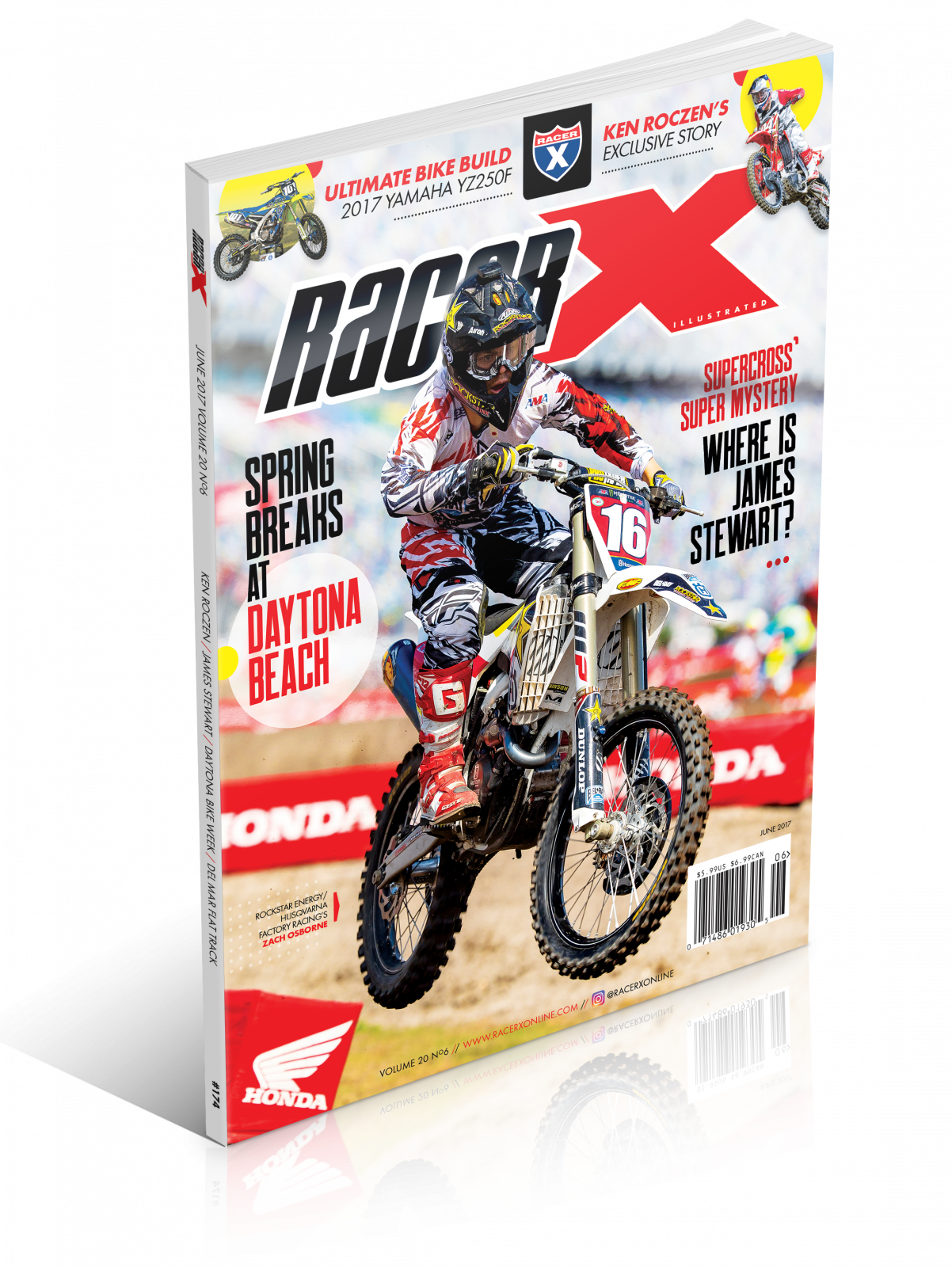 Preview the June '17 issue for free or subscribe now to read the full issue for as low as $9.98.
It's probably the most commonly asked question in motocross these days. We set out to find an answer.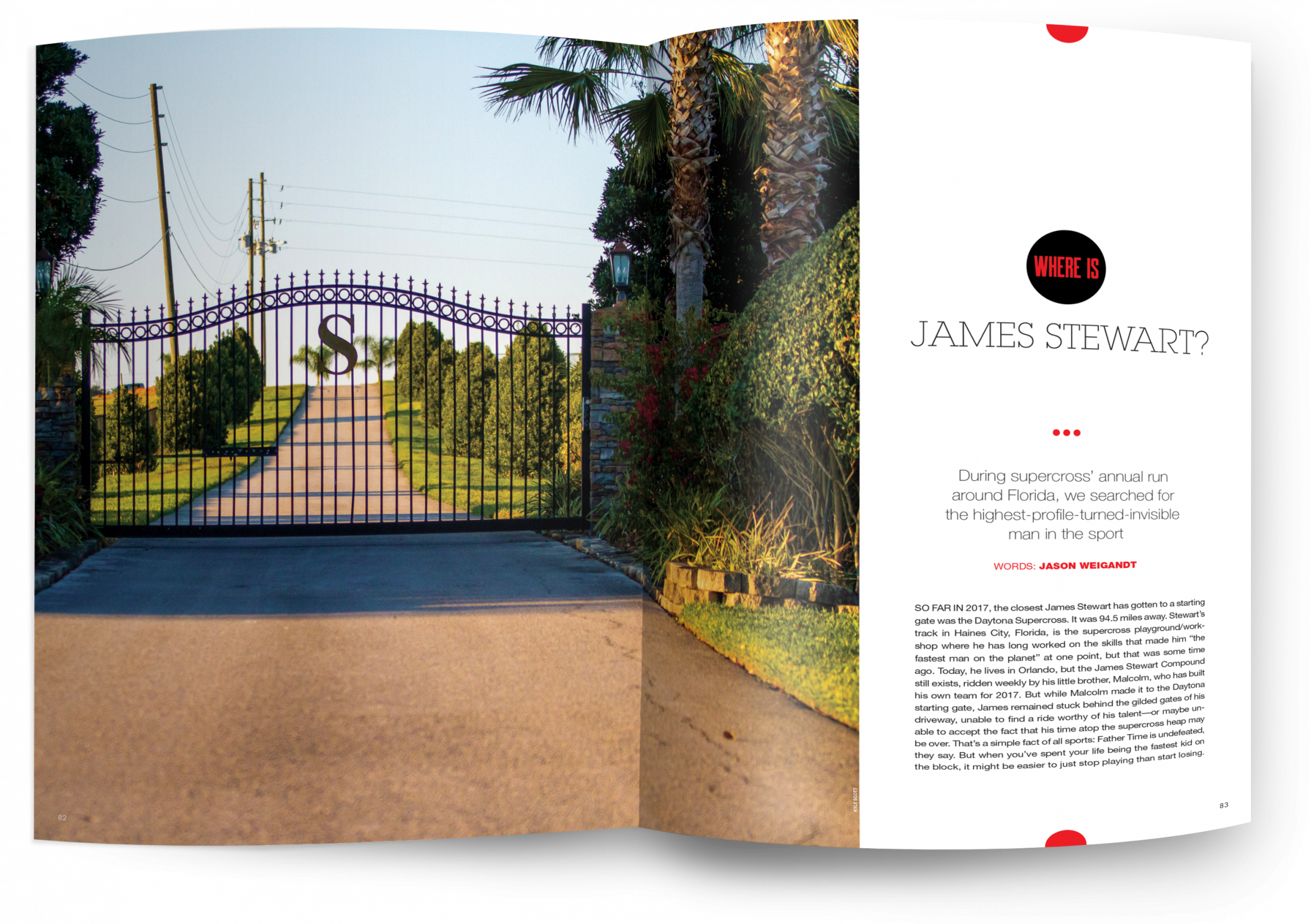 Three rounds into the 2017 Monster Energy AMA Supercross Championship, title favorite Ken Roczen suffered an injury that ended his season. He hopes it won't end his career.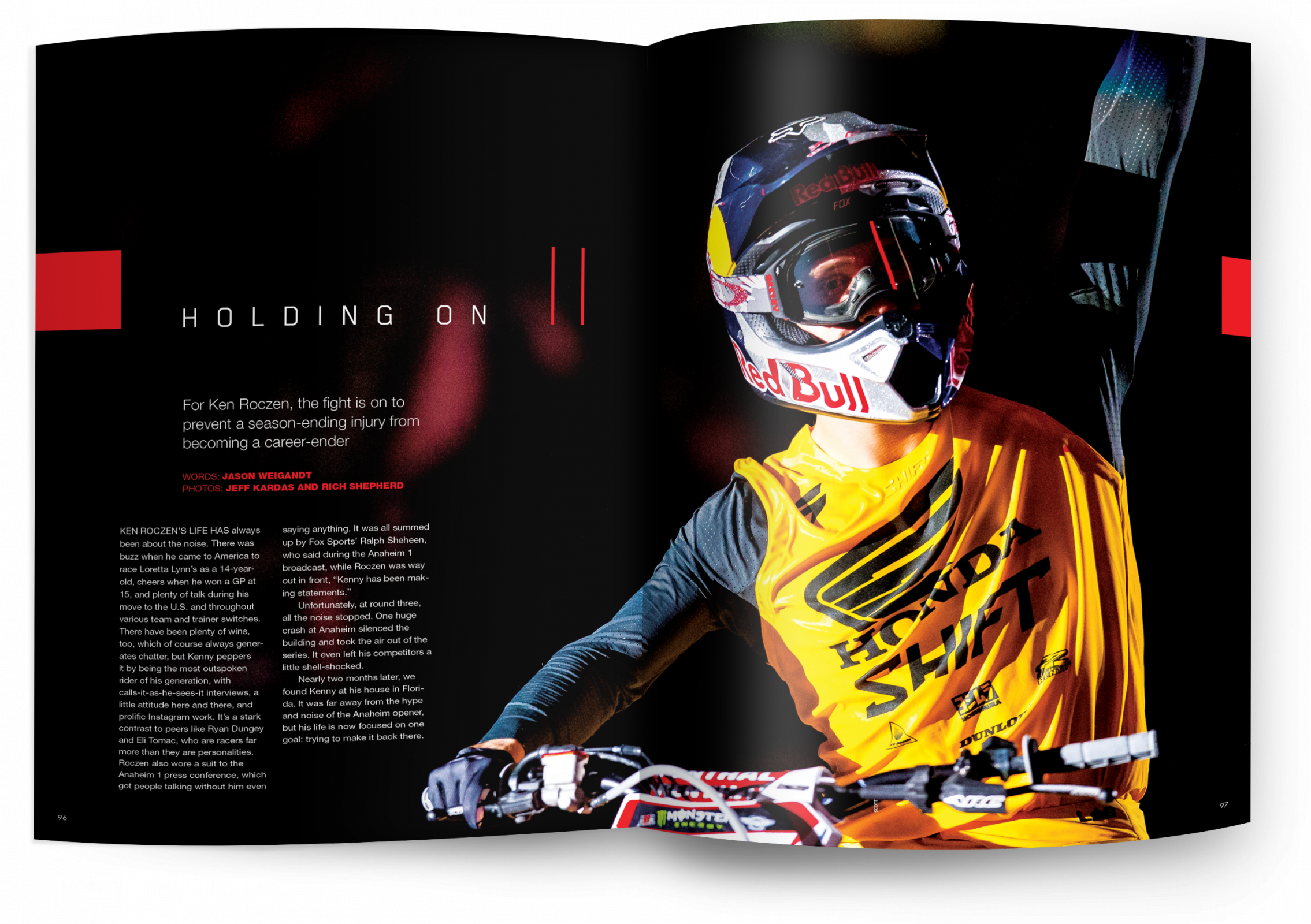 Even under soaking rains, the Sunshine State delivers the goods during Daytona Bike Week.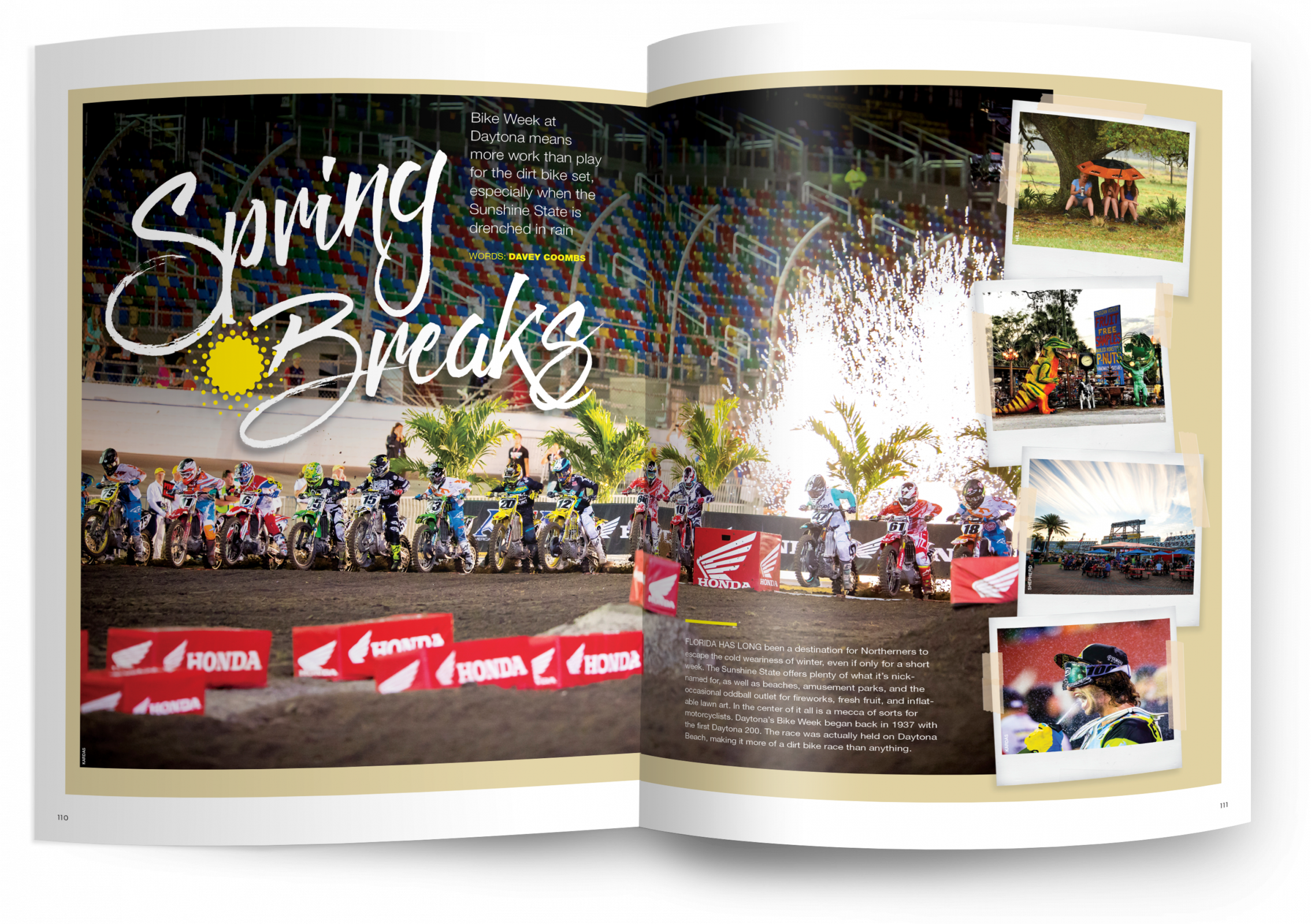 With help from "the Dalai Lama of motocross" himself, Ryan Hughes, the new IBcorp Racing Team is bringing some interesting characters—and ideas—to the starting gate.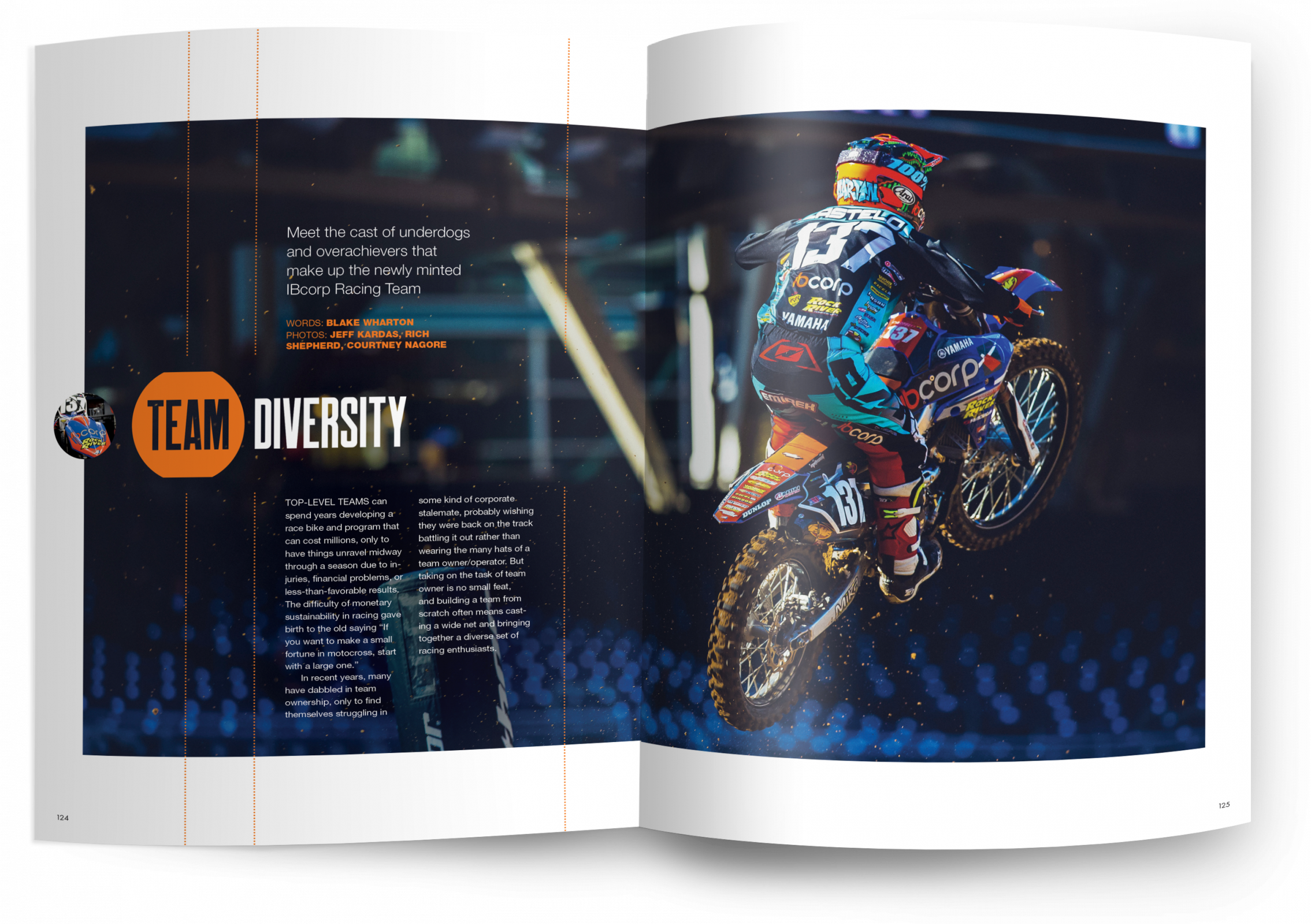 The IV League Flat Track race/party at Del Mar Fairgrounds is a full-on flat track revival.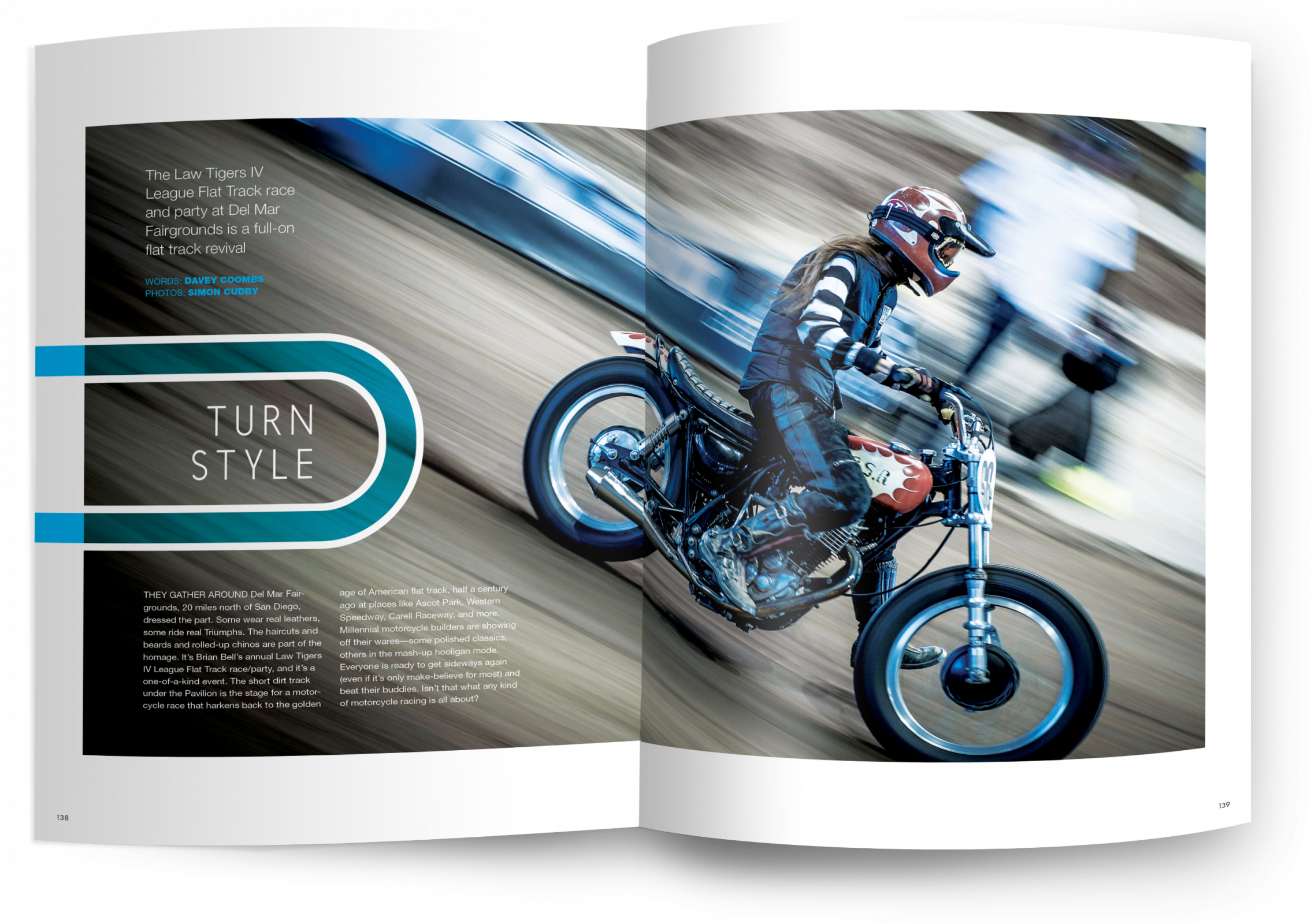 Canard Out Again (Chase Stallo)
I was searching through the Racer X Vault the other day for some stats when something interesting caught my eye. I don't want to give too much away, as a majority of these stats will run in the June issue of Racer X Illustrated (which is out next week—subscribe here!), but when you look back at the 2010 season for Trey Canard, it was one filled with so much promise. If you recall, Canard jumped up to the 450 class for a few rounds of supercross and infused a much-needed spark in the series. (That was the year James Stewart and Chad Reed went out early with injury and then rookie Ryan Dungey was running away with the title.) In a six-race span, Canard garnered five consecutive podiums and had people anticipating his first full year in the class in 2011.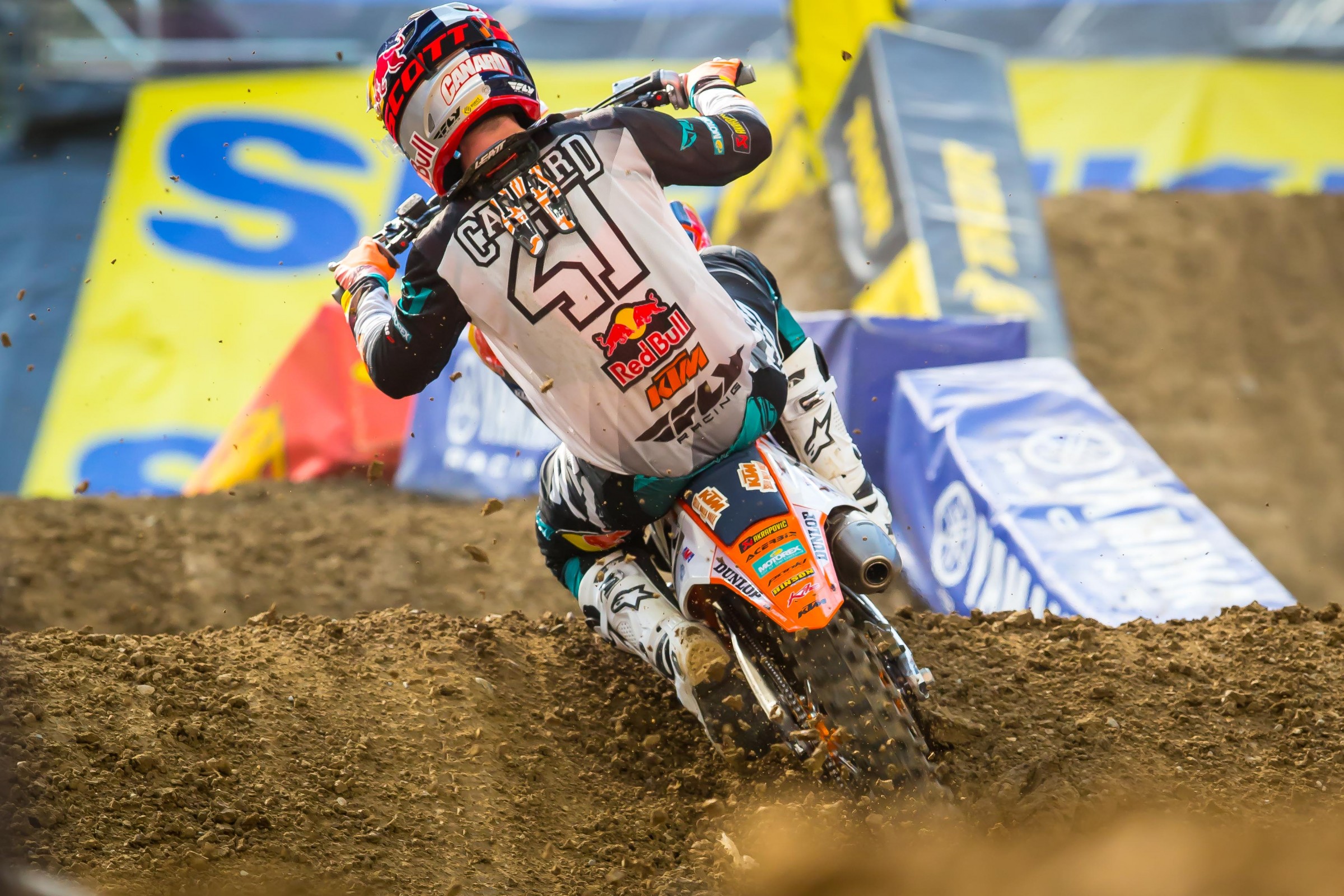 While Canard has certainly shown the speed required to win in the premier class—five career 450SX wins—much of his time has been spent watching from the sidelines, which makes this latest news so tough for Canard and his fans. After 10 years with Honda, Canard—and probably Honda as well—needed a fresh start. He moved over to Red Bull KTM to join Ryan Dungey and Marvin Musquin as a valuable third piece to the team. It was low-pressure, unlike some of the years at Honda where he was the number-one guy and would provide the chance for Canard to string together some good finishes.
But it hasn't happened, as once again Canard has been struck by injuries, now a virus that will require him to miss the remainder of Monster Energy Supercross. If you include the upcoming four races, Canard will have missed 11 of 17 rounds this year, the fourth time in his career he's missed more than 10 rounds in a year.
| | | | | | | | |
| --- | --- | --- | --- | --- | --- | --- | --- |
| Year | 2011 | 2012 | 2013 | 2014 | 2015 | 2016 | 2017 |
| Missed Races | 15 | 2 | 17 | 5 | 11 | 2 | 11 |
"I am extremely saddened to sit out the rest of the series; it has been a disappointing season for me to say the least," Canard said in a release. "I've been dealing with severe fatigue issues and need to figure my body out so that I can race at 100 percent not only for myself, but for everyone who continues to support me. Competing at the level we do requires you to be at your healthiest in order to remain competitive and safe on the track. I just don't feel like I'm there and I think its best I fully recover so I can give the outdoor series my undivided attention. I want to thank everyone for being so understanding and assure those who continue to believe in me that I will do everything within my power to be at my very best as soon as possible."
The move may not be the worst thing for Canard (who is well out of title contention at this point) and the team. The next few weeks will not only allow Canard to regain his strength, but to be 100 percent prepared for the Lucas Oil Pro Motocross Championship, which opens at Hangtown on May 20. For one of the nicest guys in the pits, everyone is hoping to see a full season outdoors for the former 250 MX champion.
High Point Redesign (DC)
I've had a lot of people commenting on the track changes underway out at High Point, which included moving the starting line down to the bottom of the first-turn valley to make it much more even for riders lined up on the outside. Unfortunately, it also meant the triple jump that went up behind the gate is no longer part of the design. Fear not—there will be new obstacles out there, which will be every bit as spectacular and fun. But in doing some research for another article, I found this description in Dennis "Ketchup" Cox's old Moto Cross magazine of how the three jumps were initially stitched together in the first place during the 1984 AMA 500cc National at High Point. At the time, Team Yamaha's Broc Glover and Team Honda's David Bailey were fierce rivals on big bikes, getting way out in front of everyone else every time and then battling for the #1 plate together, which made sense since they were both #1 in the 500cc Class in 1984—David as Wrangler's Grand National Champion #1 and Broc as 500cc Class #1. Anyway, at High Point that summer, this happened, according to Moto Cross: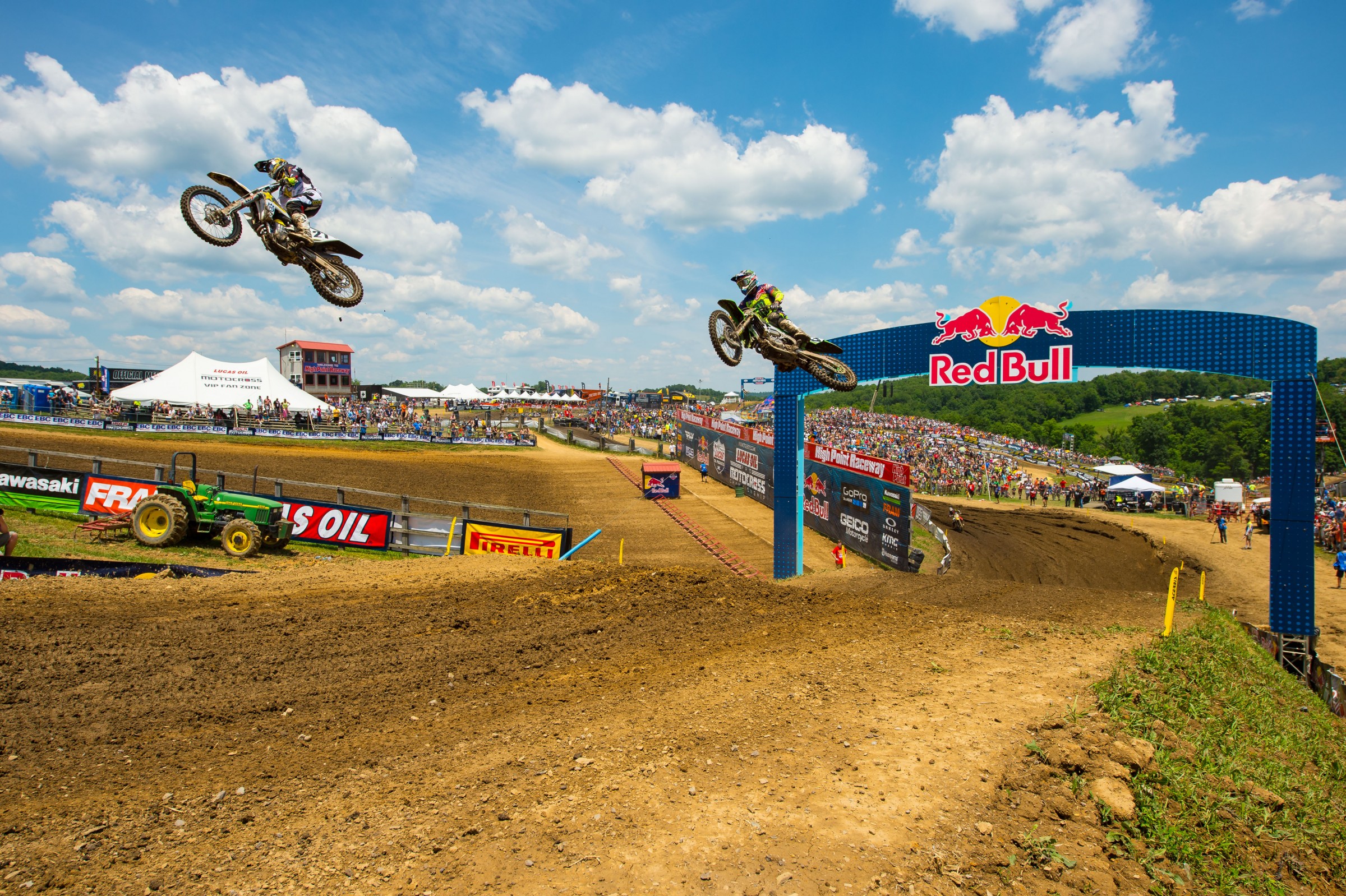 "A TALE OF TWO JUMPS: David Bailey carved another hunk of local folklore for himself when he conquered an obstacle few of the other riders knew even existed. Anyone who could read English could see that they were the 'Iron City Double Jumps;' why did David make them into triples? While grappling tooth and nail with front-running Broc Glover for the first moto lead, Bailey tried a quick track alteration. He welded a tiny ledge to a pair of neighboring jumps and, voila, triples! The fans stopped gorging for a second and started to scream and shout. 'Bailey, Bailey, Bailey!' the partisan group hurrahed."
We'll miss that big jump. Can't wait to see the new ones.
THAT OTHER TRACK (DC)
Last week, in the farewell to Chris and Cody Gragg, I mentioned stopping by the abandoned North Wilkesboro Speedway. It sits just off the interstate and still holds its shape, even though some of the buildings and infrastructure around it are collapsed. It's a haunting ghost track that would make the perfect setting for a movie, or maybe Ken Block's next gymkhana video. It hasn't been on the NASCAR schedule for 20 years. I remember when it was dropped so the series could expand west and into bigger, newer venues, that an outcry went up in the stock car world. Wilkesboro is the part of North Carolina that gave birth to the whole sport, not to mention legends like Junior Johnson, Humpy Wheeler, and more. Now the once-grand speedway is a ghost track, an empty place, yet still a mecca for racing fans. Viceland visited North Wilkesboro for an episode of Rick McCrank's Abandoned series and it's definitely worth watching.
And no, it's not where the new USGP is going in September. Stay tuned.
MOTO MEXICO (Andras Hegyi)
If it's Mexico, it's Thomas Covington time. For the young American racer, Mexico is a special place, and the venue in Leon is a magic track. He surprised everyone there in 2015 by winning his very first GP in very difficult, muddy conditions. Last weekend the Rockstar Husqvarna rider did it again at the 2017 GP of Mexico, this time in totally different conditions than two years ago. This time it was hot, it was windy, and the track was dry and dusty. And check this out: between his Mexican victory in 2015 and this one, the fourth race into the '17 season, Covington didn't even reach the podium. Also, this year in Mexico he repeated the same exact same 4-1 moto scores.
The biggest difference between Covington's '15 Mexico win and this one is the fact that he was on a Kawasaki two years ago, and this time he won with Husqvarna.
Covington has become the ninth American motocross rider to get GP wins in the FIM World Championship on two different brands of motorcycles. And winning with Husky, he has become only the second American to win with this brand. Prior to Covington, only Connecticut's Mike Guerra was able to win on a Husqvarna.
Here's a list of American MXGP winners with at least two different brands.
Brad Lackey: The 1982 500cc world champion (and also the 500cc AMA National Champ in 1972) was able to get a GP win with three different brands: Honda, Kawasaki, Suzuki.
Tallon Vohland: The younger Vohland brother, Tallon finished third overall in the 250cc World Championship in both 1995 and '96. He also won with three different brands: Suzuki, Yamaha, Kawasaki.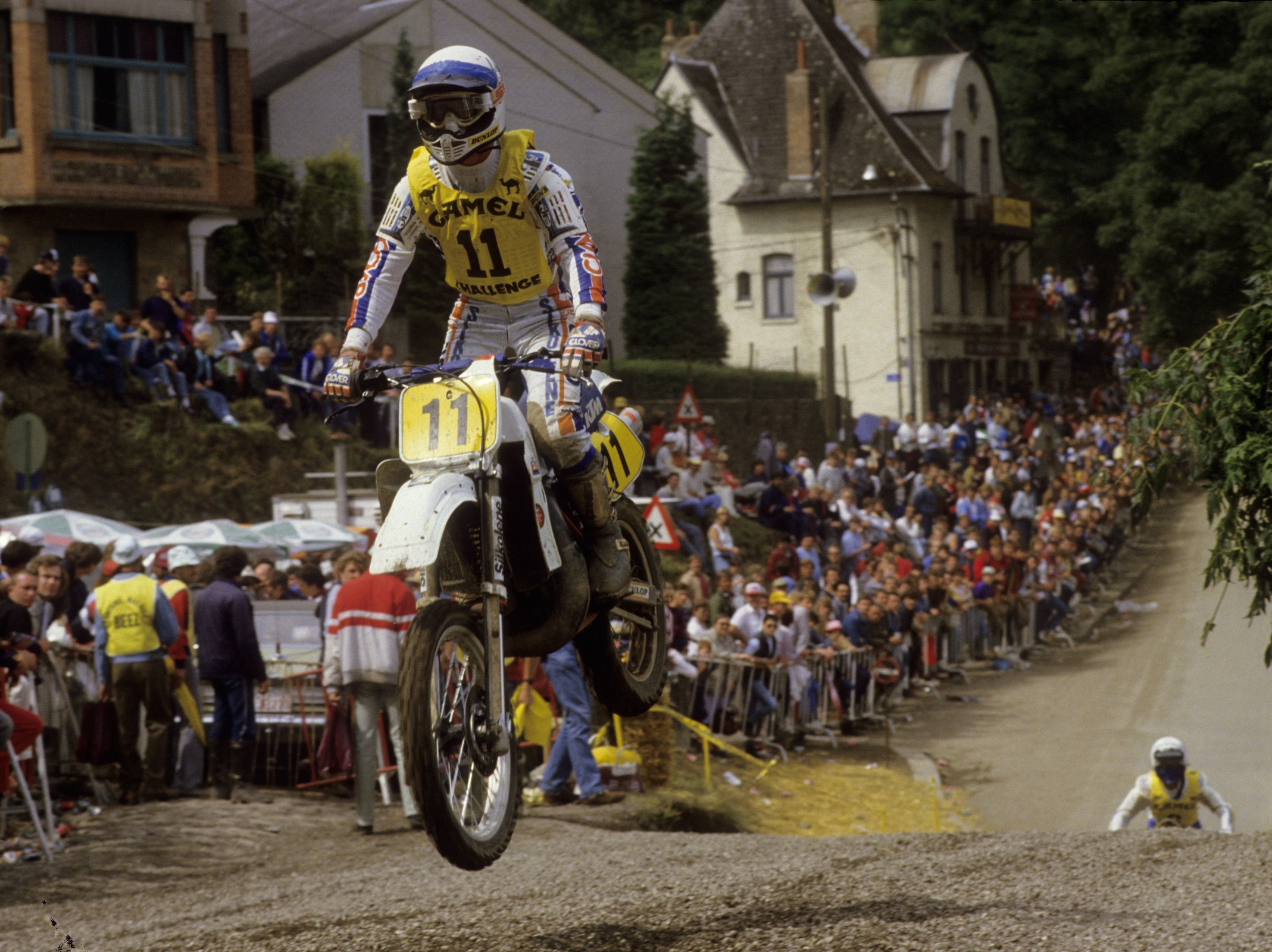 Danny Chandler: The legendary Magoo was well-known in Europe, having swept all four motos of the 1982 Motocross des Nations and Trophee des Nations. He won the U.S. 500cc Grand Prix on a Honda in '85 on a KTM.
Billy Liles: The Georgia Peach was third in the overall points standings in 1992 in the 500cc class. During his career he triumphed on both Honda and Kawasaki.
Ron Lechien: The 125cc National champion in 1985 was able to win GPs both with Honda and Kawasaki during his career.
Bobby Moore: The 1994 125cc FIM World Champion was also the first West Region 125cc Supercross Champ in 1985. He took GP trophies in the saddle of both a KTM and a Yamaha.
Trampas Parker: The first America to win two FIM World Championship titles, Parker won his first with KTM ('89) and then Honda '91).
Donny Schmit: The most successful American crosser ever in the world championships with two titles and 15 GP wins, he first won on a Suzuki RM125 and then a Chesterfield Yamaha YZ250.
Thomas Covington: He has just become the first two-time American GP winner in MX2, which was minted in 2004. Besides Covington, other American winners in this class are Zach Osborne, Jessy Nelson, and Cooper Webb, each with only one win. Covington's wins, as mentioned above, came on first Kawasaki and now Husqvarna.
BELOW THE WALL (DC)
Okay, there is no wall yet along the U.S.-Mexico border, but Americans have done well in GP events held below our southern border. Covington's win marks the first time an American has won in a Grand Prix held on this side of the planet, but not in the United States.
1986: Team Honda's Micky Dymond took an off-weekend on his way to the AMA 125cc National Championship and won the 125cc Grand Prix of Brazil.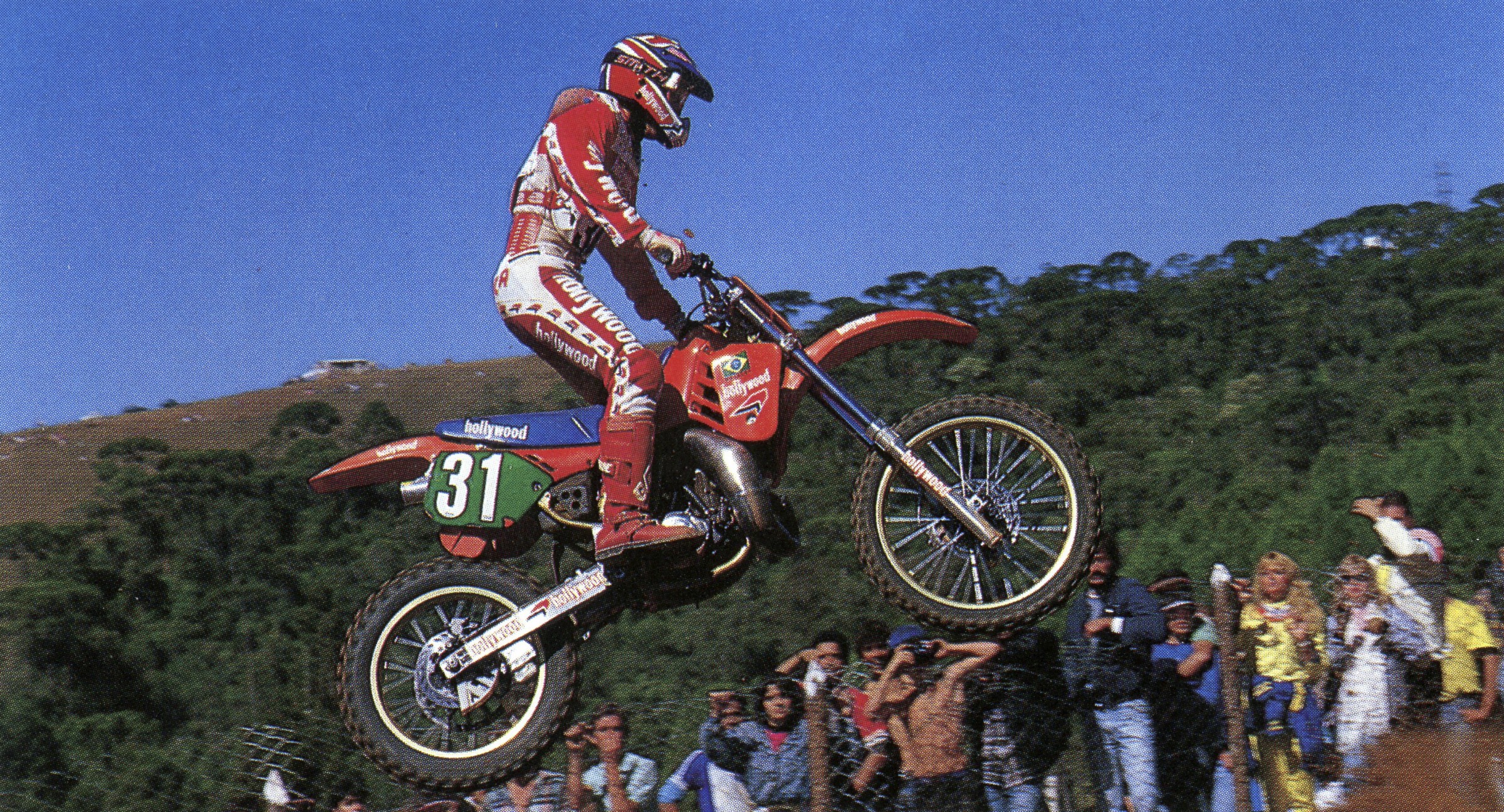 1987: California's Rodney Smith, the future GNCC legend and AMA Motorcycle Hall of Fame inductee, moved to Brazil in the mid-eighties to race a Honda CR250 for the Hollywood Cigarettes team. When the 250cc World Championships came for two races in '87, Smith shocked the world by winning three of the four motos and also the 250cc GP of Argentina. He parlayed that into a full-time 250cc GP ride in Europe with the Chesterfield team.
Check out the amazing track from the Brazilian race that year right here.
1992: Tallon Vohland found himself on the 125cc World Championship tour and ended up winning the 125cc Grand Prix of Guatemala on a Suzuki RM125. Check out highlights from that three-moto race right here:
Head-Scratching Headlines
"Shia Labeouf Thriller Sells Just One Ticket at Box Office" – Variety.com
Hey, Watch It!
Racer X Films: YZ250F
Here's a lap around the new IONE Sands track, which is a work-in-progress outside about 30 miles southeast of Hangtown (Prairie City OHRV Park)
Random Notes
Pro Motocross: All Access
Already thinking about summer plans? With the weather finally starting to get nice, we are too, and if your plans are the same as ours, we'll be seeing you at the Lucas Oil Pro Motocross Nationals. Aside from the media tent, you can get the same access as our journalists that travel the series with the Racer X All-Day Pit Pass. Quantities are limited, so get yours before others start getting that summer itch too.
WASHOUGAL NATIONAL (coming soon)
---
Looking for a great summertime riding adventure? Check out X-Roads of the Rockies, which will take place on August 19-22 in the mountains of Colorado. Michael Brown has been telling us all about it, and you can find out more right here. And if you want to sign up, blow up their inbox right here.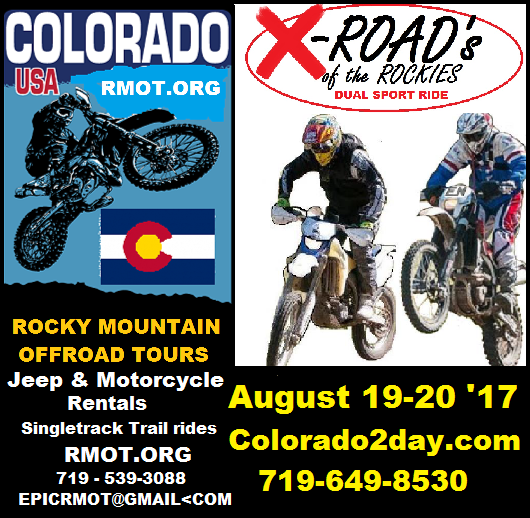 Help Wanted
If you're looking for a new line of work, or maybe just always wanted to get involved with racing, there's a job opening at Team Tedder/Monster Energy Kawasaki Racing for a full-time practice bike mechanic. Matt Tedder sent us a note with these details for potential candidates:
- Drive from race shop in Montclair CA. to all SoCal practice locations and maintain 1-2 bikes during the week.
- Daily bike maintenance is: Bike wash, oil change, air filter, tires changed, (no engine work needed).
- Drive 30-foot Fun-Mover on a daily basis.
- Reside in Southern California area near race shop.
- Twenty-one years of age or older.
- Good driving record and no criminal record.
- Two years of motorcycle mechanic experience or more.
- Salary starting at $550 to $750/wk. depending on qualifications.
- Work Monday – Friday
Please email all inquiries to Matt.Tedder@HamptonTedder.com
---
Old Husqvarna Rider
Check out our longtime friend Randy Richardson of Michelin riding in the recent Carolinas White Lightning Cross Country Classic on his dad's old Husky!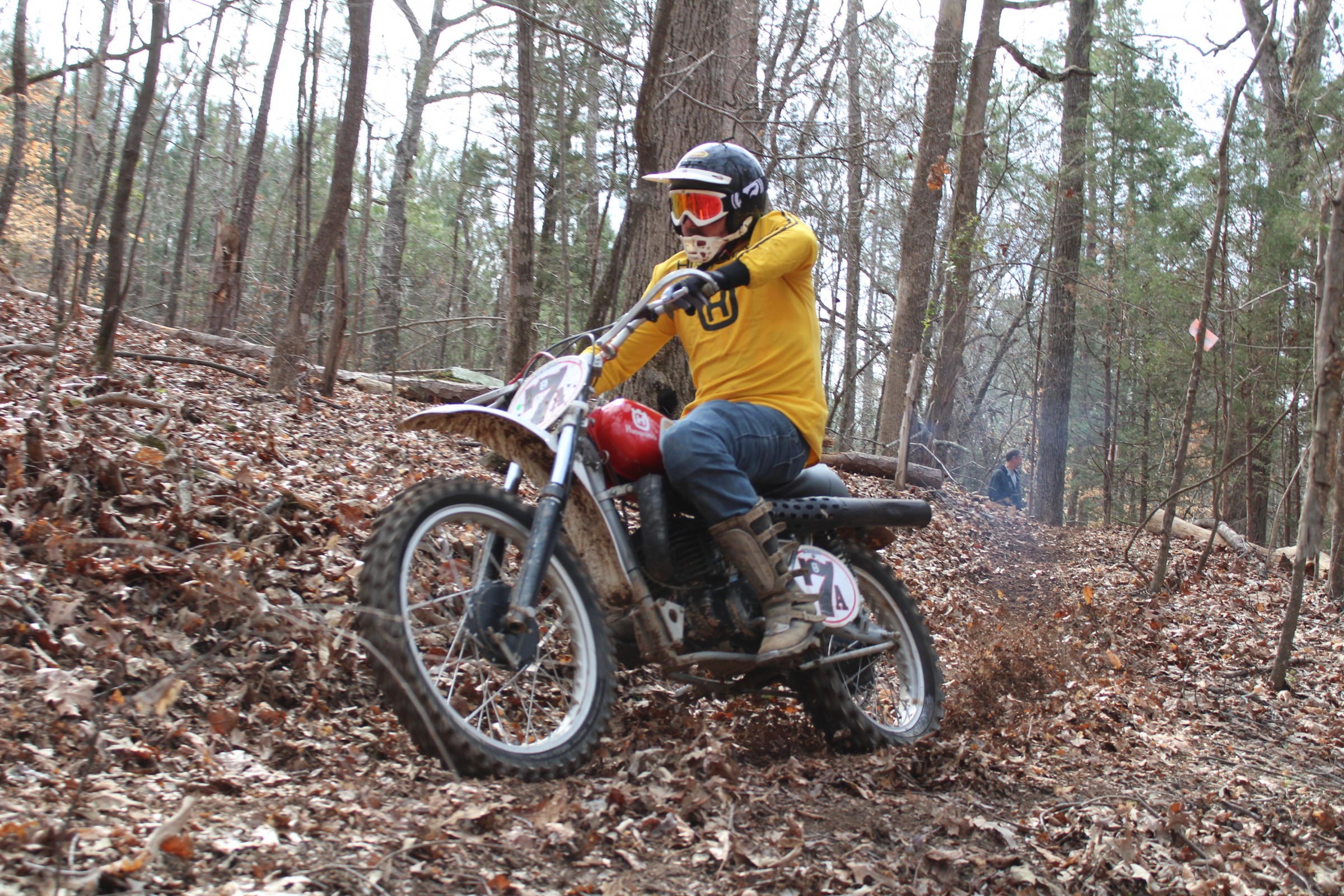 ---
Auto Week ran a feature on Red Bull KTM's Ryan Dungey this week. Check it out here.
---
Headed to Seattle SX this weekend? If so, be sure to stop by the Racer X booth—located in the Party in the Pits—and pick up a free copy of Racer X Illustrated. Also, don't forget to subscribe or renew for as low as $10 to get a one-year subscription, a FREE $25 Rocky Mountain ATV/MC gift card, and an extra issue!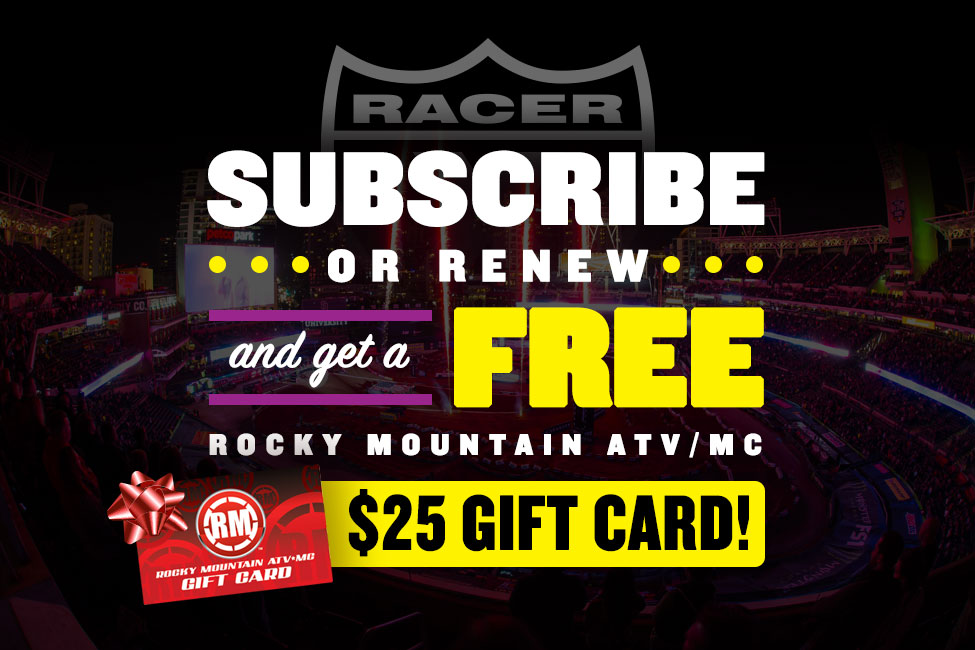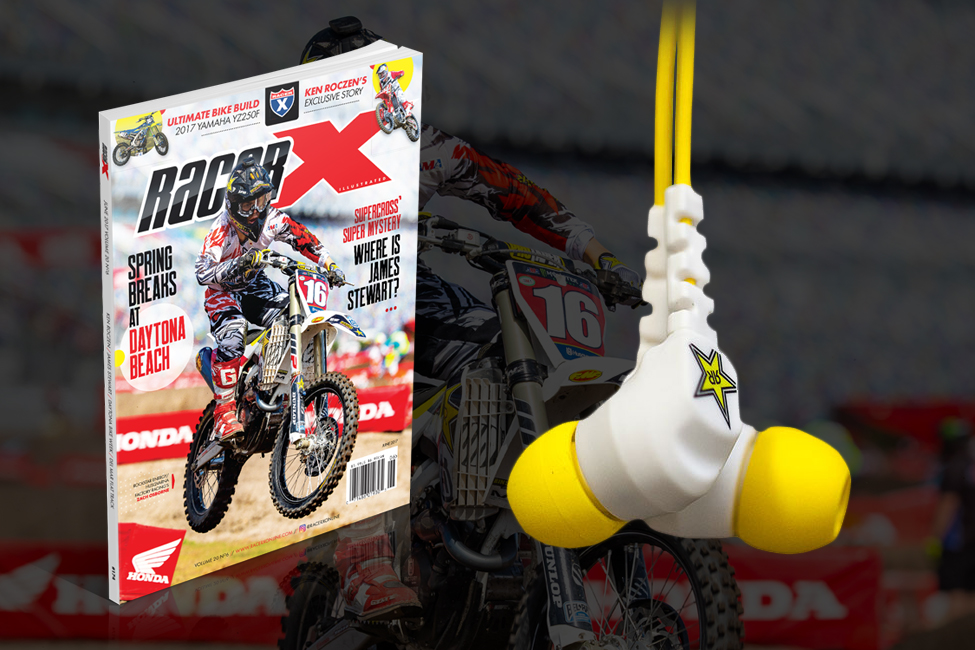 Thanks for reading Racerhead. See you at the races.