Well, another year is in the books and yet again, for the 2017th­ time, a new one waits to be tackled. My audacity for audio perfection continued in 2016 with the Racer X Motorcycle-Superstore Podcasts and I thought I'd lay out some of my favorite shows of the year.
The feed to the Steve Matthes shows is HERE and you can subscribe on iTunes, various Podcatcher's, Stitcher or the Pulpmx App.
By the way, the Steve Matthes Show Classics Volume 1 feed is HERE and features some great shows with people that were high on my list to talk to. The original Ron Lechien story, Damon Bradshaw's epic take on his career, and Jeremy McGrath's story are all there. Here's Volume 2, and here's Volume 3.
If you can't find a rider listed in the current Steve Matthes Show feed, check one of these three on iTunes (or whatever podcatcher you use) or just search the person's name in the Pulpmx App.
Ok enough about that, onto my favorite podcasts of 2016 listed in no particular order.
---
April 13 | John Tomac: John talked to me about his incredible career in bicycling whether it was BMX, road, or mountain biking. I had to do a bit of reading before this one because although I knew JT was a bad dude, I had no idea of what he had really accomplished. John was great, he was easy to talk to and more than a few people told me they thought his honesty was awesome. I thought him saying that the guys in the '80s were probably training too much was very telling and a testament to how gnarly those dudes were. Some trainers can talk about what you should do; John Tomac competed at the highest levels across multiple cycling platforms and knows what to do.
---
May 5 | Cliff White: The legendary mechanic and team manager of Honda was a surprising guest. I had asked Shane Drew of Yamaha if he thought Cliff would give me some time and he thought that it was a 50/50 proposition. If you know Cliff, you know he wasn't a big talker in his time. Well, Drew texted him for me and he agreed to give me some time. At the outset Cliff told me that his memory wasn't that good, but then he proceeded to remember everything. David Bailey, Jean-Michel Bayle, McGrath, Ezra Lusk, and all that. White got emotional talking about seeing Bailey and Ernesto Fonseca get hurt on his watch and he was as ego-less as one could be for being such a bad ass with a wrench. I got a lot of great feedback from this one also as guys that worked with Cliff told me he talked more to me than he did to them through the years!
---
March 10 | Weege: Jason Weigandt had spent, like, two weeks in Florida covering every single two-wheeled racing event in the state and we did a pod covering all that. He had me dying when he told me how he finally got to talk to his hero Barry Carsten in a hotel lobby for hours and then told a "Barry Carsten and a young James Stewart go riding" story that blew my mind.
---
June 8 | Jimmie Johnson: The now eight-time NASCAR champion was always someone that interested me because of his pure moto background. I have Motocross Action Magazines from back in the day that proclaim JJ as a hot prospect in '80s. He was pretty good I guess. His life has taken a big turn from those days and although I don't follow NASCAR much, I wanted to talk moto with him, which I thought was a good angle. Our mutual friend Justin Brayton set it up for me (thanks JB10!) and JJ's publicist told me I had 30 minutes with him. So we did the pod, Jimmie couldn't have been any nicer of a guy (called me the second the clock turned to the top of our booked half-hour) and he had a good handle on moto then, moto now, and we threw some NASCAR talk in there. Afterwards Brayton told me that Jimmie had told him that it was a short interview and he could've talked longer. Publicists!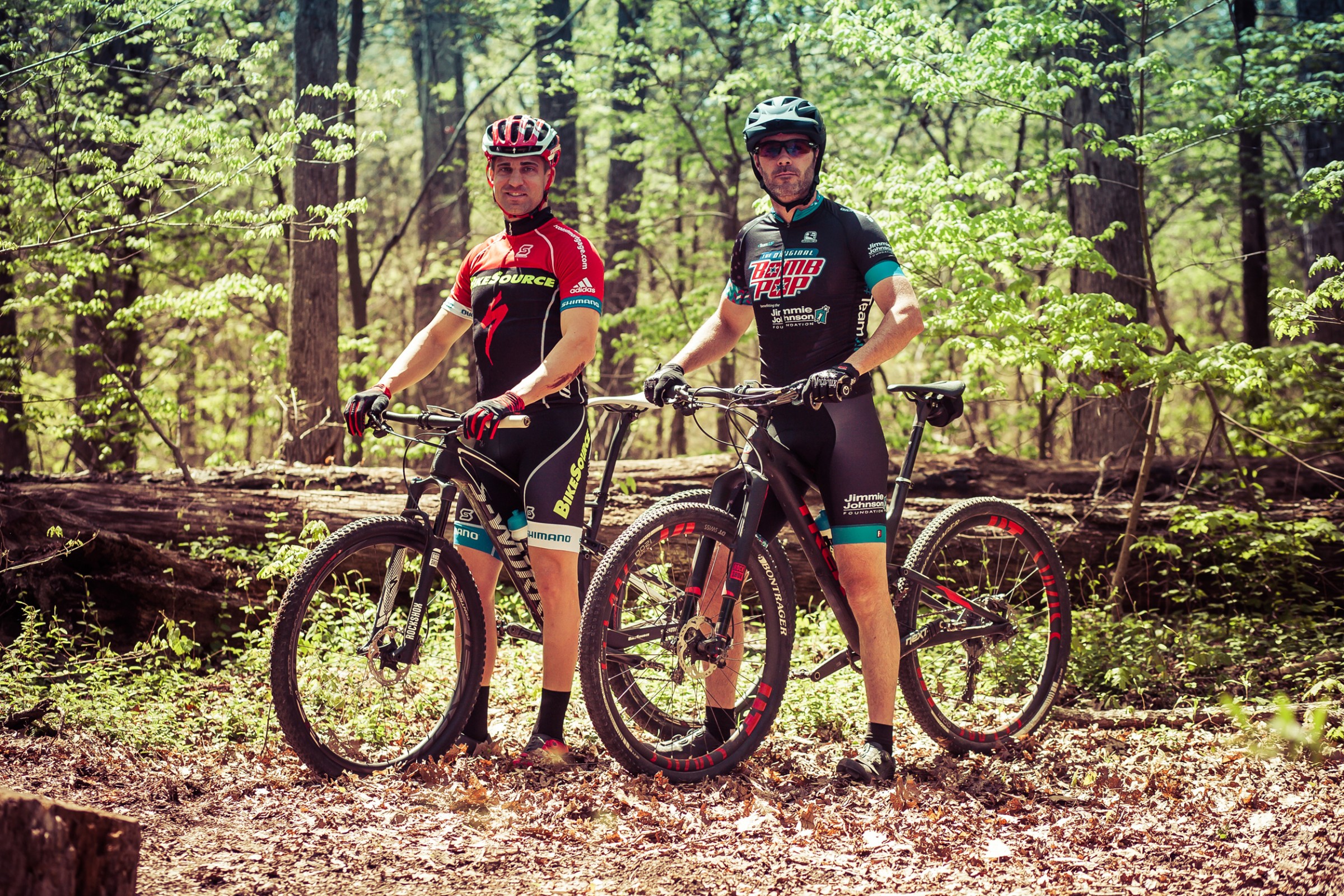 March 8 | Vanilla Ice: Yeah, ice ice baby! Another guy with a big moto background, I had my buddy Eddie Ray ask Ice's buddy Wes Kain for Vanilla's (AKA Robbie Van Winkle) phone number, but Wes wasn't going to give that out to anyone. Apparently Wes thinks it's still 1989 or something. Anyways, Forrest Butler knows Vanilla from back in the day and he asked Ice for me and then some assistant of Rob's texted me. Deadlines came and went, but the mysterious person on the other line seemed like they wanted to help. Finally we did it and he was a pretty cool guy; I did feel like he was trying to show me that he knew moto by dropping a lot of names but I didn't need that, I knew he was into it and followed it. I also threw in a Madonna joke that didn't seem to go to well. Anyways, have a listen to a guy talk about being the biggest pop/rap star on the planet for about a year.
---
Aug 1 and 4 | Grant Langston: If you know GL then you know that he can't talk about his amazing career in just one hour. Hence us stretching it out into two parts. These two shows were my highest rated podcasts of 2016 (not including the Pulpmx Show) and Grant's a great interview. I wanted to do these sooner but a crack that GL made towards me at a supercross after-party made me boycott asking him for a while, but then I got over being butt-hurt and got these done.
---
July 29 | Phil Nicoletti and Jason Weigandt: We were all losers for listening to this one. The Weege and Filthy are both known for being so good at being cheap that I had to call them up to see just how far they take it. A couple of listeners sent some questions in and I called each guy up separately. It was either horrible or awesome. You decide.
---
Oct 6 | Rick Johnson, David Bailey, and Johnny O'Mara: The 1986 MXDN Dream Team were honored at the 2016 MXDN and I thought that having each guy on the show would be cool. I thought it was awesome of Youthstream and the Maggoria promoters to bring the guys over and celebrate them for their amazing rides back then. I envisioned each interview being around 20-30 minutes but it didn't quite work out that way and this one was over two-hours long. But to hear each guy express their love for each other and be completely honest about their emotions about going back and all that was pretty special.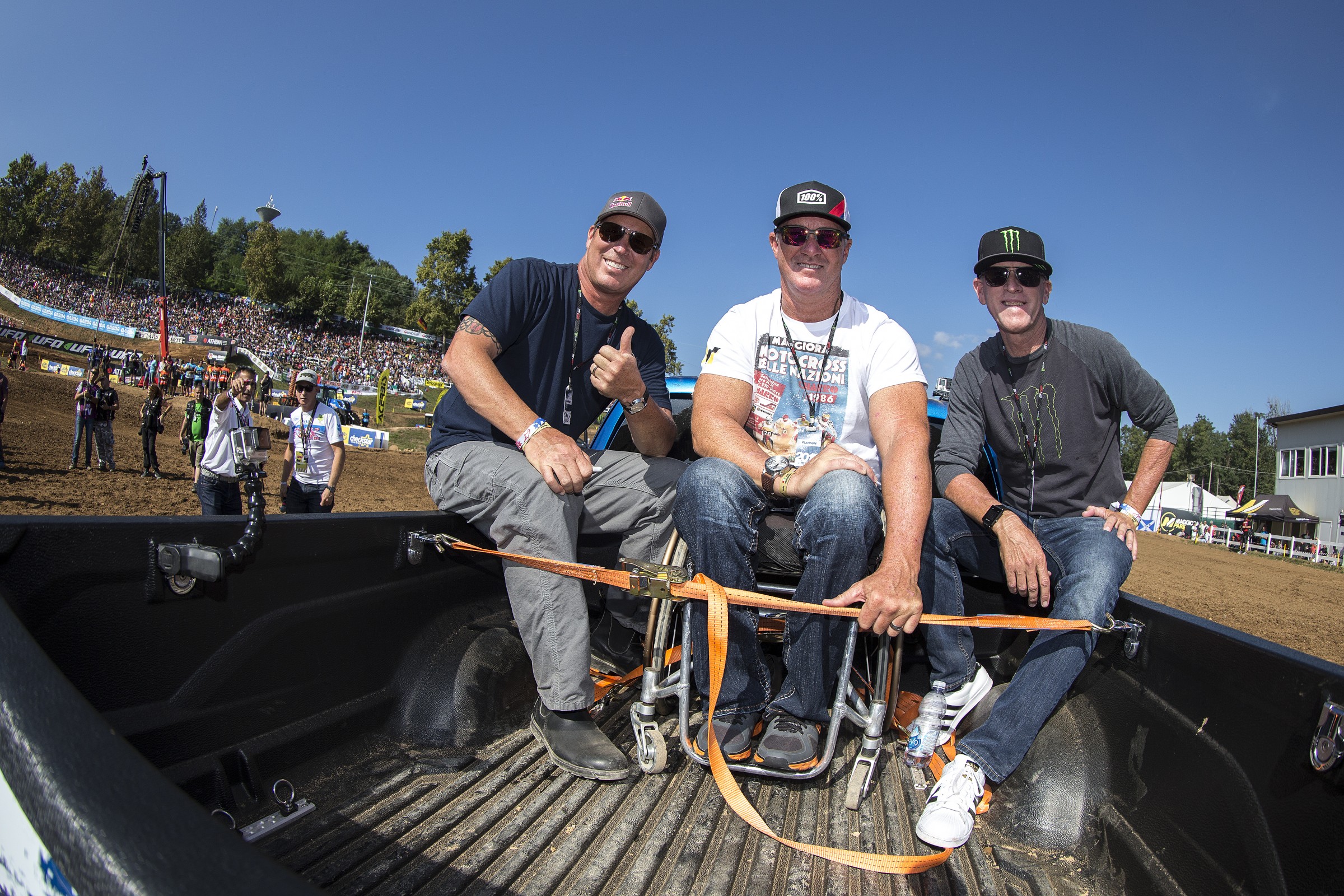 Aug 18 | Bruce Stjernstrom: The head of racing for Kawasaki, Stjernstrom started with Kawi in the late '70s as the Jet Ski demo guy then led Team Green for a while, then the factory team where he had Ricky Carmichael and had to fire Jeff Emig, then left for Monster Energy for a bit and eventually he made it back as the big boss for Kawi. A smart, interesting, and funny guy, I loved doing this pod. Someone emailed me afterwards and said that Bruce got a bunch of Jet Ski info wrong, which is even funnier to me.
---
Nov 15 | JoJo Keller: I found JoJo! The long time NESC legend and privateer had as interesting career off the bike as he had on. This was a cool show that got lots of feedback from many people. We gotta do a part two at some point.