Edward Jones Dome
St. Louis

,

MO
St. Louis
Monster Energy AMA Supercross Championship
450SX
Kyle Chisholm – Shoulder, Concussion, and Humerus
Comment: Chisholm dislocated his shoulder, broken his humerus, and sustained a concussion in San Diego. Last week some X-rays revealed his elbow is healed, and Chisholm is currently working on strengthening his shoulder with therapy. Chisholm is focusing on being strong and ready for the start of Lucas Oil Pro Motocross.
Adam Enticknap – Femur
Comment: Enticknap is out for the rest of Monster Energy Supercross after breaking his femur at Lake Elsinore.
Tommy Hahn – Foot
Comment: Hahn will return to racing in St. Louis after suffering a grade-three medial sprain in his right foot in Toronto.
Wil Hahn – Collarbone, Labrum, and Scapula
Comment: Hahn is out for three to four months after getting caught up in a big crash in Atlanta.
Davi Millsaps – Ribs, Lung
Comment: Millsaps crashed in Daytona and sustained three broken ribs, a severely bruised and partially collapsed lung, and some internal bleeding. Millsaps has tried riding again, but his return to racing isn't likely to happen in the immediate future.
Marvin Musquin – Wrist
Comment: Musquin sat out Indy last week after crashing in Santa Clara and injuring his wrist that he had surgery on this off-season. He is expected to return this weekend.
Andrew Short – Concussion
Comment: Short was involved in a midair collision with Phil Nicoletti and Wil Hahn in Atlanta and will miss St. Louis. Short is unsure when he'll be able to line up for more supercross.
Cole Seely - Back
Comment: Seely chipped his C7 vertebra while practicing at Milestone MX. The team is hopeful he can start riding before the end of the month, but an official return date has not been set. The hope is he'll race again before the end of the season.
James Stewart – Ankle
Comment: Stewart had to sit Indianapolis out after hurting his ankle, but is planning on racing in St. Louis.
Ronnie Stewart – Wrist
Comment: After injuring himself before the start of the season Stewart will enter his first race of the season in St. Louis.
Tevin Tapia – Wrist
Comment: Tapia cased a jump and broke his scaphoid in the preseason. He's back on the bike, and is getting ready for Lucas Oil Pro Motocross.
Dean Wilson – Knee
Comment: Wilson crashed and tore his ACL and meniscus, and sprained his MCL. He had surgery, then had to go back under the knife when signs of infection were discovered.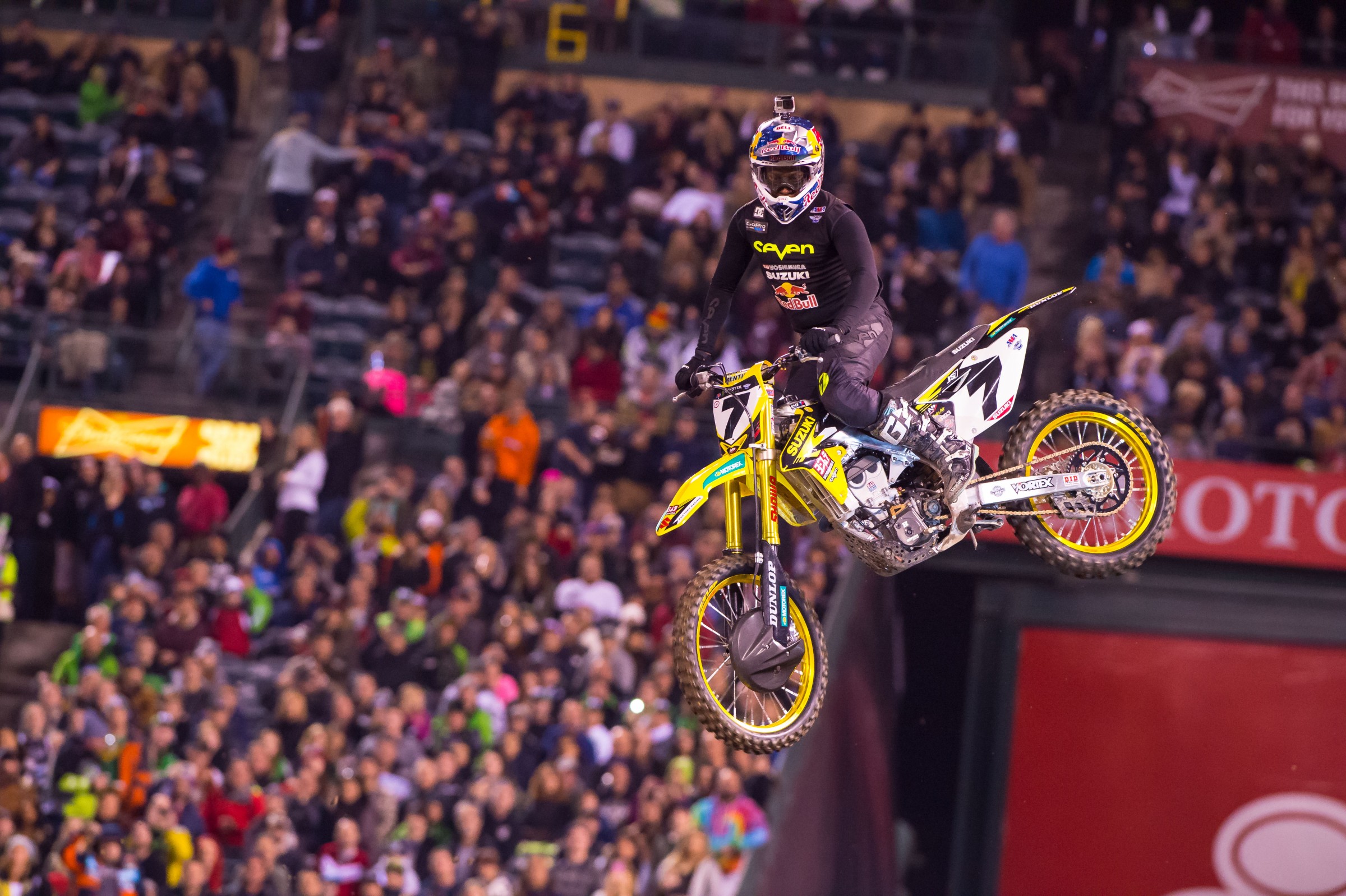 250SX
Daniel Baker – Ankle
Comment: Baker will miss the rest of Monster Energy Supercross after tearing some ligaments in San Diego.
Zach Bell – Collarbone and Infection
Comment: Bell was hoping to be back for Santa Clara, but contracted a bacterial infection after having surgery to repair a broken collarbone suffered in Oakland. The infection required a second surgery, followed by a six-week period on an IV antibiotic. Bell said on Twitter he's looking at an addition 8-10 weeks of recovery, ruling him out for any more supercross races this season. If you'd like to help Bell financially, go here.
Adam Cianciarulo – Wrist
Comment: Cianciarulo broke his wrist during a preseason crash. He will return for Lucas Oil Pro Motocross.
Luke Clout – Femur
Comment: Clout will miss the rest of supercross after crashing hard in Oakland during qualifying.
Nick Gaines – Femur
Comment: Gaines suffered a fractured femur while preparing for 250SX East Region. He underwent surgery and is working on being ready for Lucas Oil Pro Motocross.
Justin Hill – Concussion
Comment: Hill crashed during practice in Detroit and hit his head and wasn't able to race the night show. He missed Indianapolis, and the team just posted on the @tld_moto IG page that he's also out for this weekend in St. Louis.
Jessy Nelson – Neck/Back
Comment: Nelson crashed hard before San Diego 1 and was taken to the hospital. He suffered a small crack on the wings of a vertebrae. He's back on the bike and will be ready to race Lucas Oil Pro Motocross.
Josh Osby – Ribs and Lung
Comment: Osby suffered a punctured lung and three broken ribs while practicing supercross. He's also currently recovering from shoulder surgery (AC separation) but will be ready for Lucas Oil Pro Motocross.
Jackson Richardson - Shoulder
Comment: Richardson injured his shoulder and decided to go ahead and have surgery, saying he's had some nagging damage that's been giving him repeated trouble. He's back riding, but since he's 250SX West, Las Vegas would be the soonest we'd see him line up for more Monster Energy Supercross.
Arnaud Tonus – Shoulder
Comment: Tonus dislocated his shoulder in Detroit and will miss the remainder of Monster Energy Supercross.
Jesse Wentland – Fingers
Comment: After crashing in Indianapolis Wentland issued the following statement on Instagram: "After getting landed on by another rider I suffered a deep cut in between my pinky and ring finger and a broken middle finger in my hand. Thank you to all of my friends, family and team/sponsors for the support. Hope to be back racing as soon as i can."