Welcome to Racerhead, coming to you from the home offices in West Virginia, where many are still in their post-Halloween candy comas. Today we are just fifty days away from Christmas—and sixty-five days from Anaheim 1 and the start of the 2016 Monster Energy AMA Supercross Championship. The top riders are all pretty much beginning to hunker down and go into full-on training mode, pounding out those endless laps and reps, with brief stops only for a occasional overseas race, lightly celebrated holidays, or those pesky team and sponsor photo shoots. Most of the team changes are complete, though there are a few outstanding decisions: Whither Chad Reed? Josh Grant?
We did just find out that Jimmy Decotis—currently Down Under competing in the Australian Supercross Championship, where he's leading the 250 Class—will step in at GEICO Honda. RJ Hampshire, who crashed hard at Red Bull Straight Rhythm and suffered a serious concussion, at his status for supercross is unknown at this time. Decotis has ridden under the GEICO tent before, and I've always felt that he has the race-winning SX speed to go with his Alessi-like starting prowess. On the right night, with the right start, I truly believe he could win himself a 250SX main event.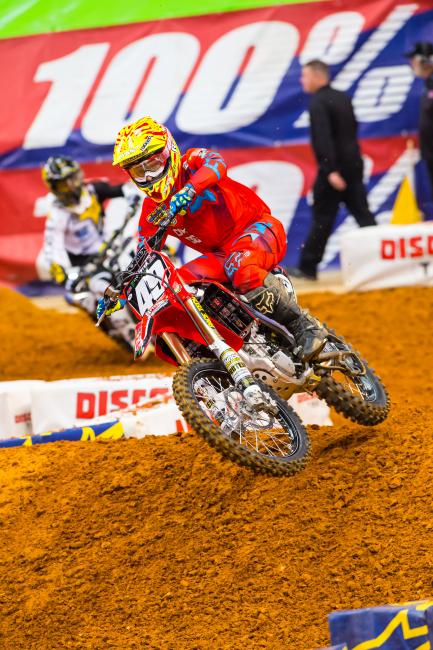 Speaking of Australia, the veteran Brett Metcalfe was also down in Adelaide for last weekend's race, where he finished second to Daniel Reardon in the 450 main event. What's interesting there is the fact that Metcalfe raced a Husqvarna, which means he's now raced professionally on six different brands, something that I believe only Mike Brown can also claim right now. (The pretty-much-retired Jeff Gibson can boast of one more than either of them, as he also raced a Cannondale!) Metcalfe is signed up to race in Canada again next summer for Rockstar/OTSFF Yamaha, taking the place of the retired Bobby Kiniry (more on him later).
As for Reed, the superstar and future Motorcycle Hall of Famer is also headed back Down Under for a homecoming appearance in the Australian Supercross Championship, where he will ride a Yamaha YZ450F. But beyond the announcement that he won't be working with Discount Tire, it's still up in the air where exactly he will land. Reed has been around for a long time, but I for one still believe he's got race-winning speed, and as we've found out time and again, never count #22 out until he tells you he's out. Should someone get hurt in preseason testing and training (a very strong possibility), Reed will be the first man who gets a call.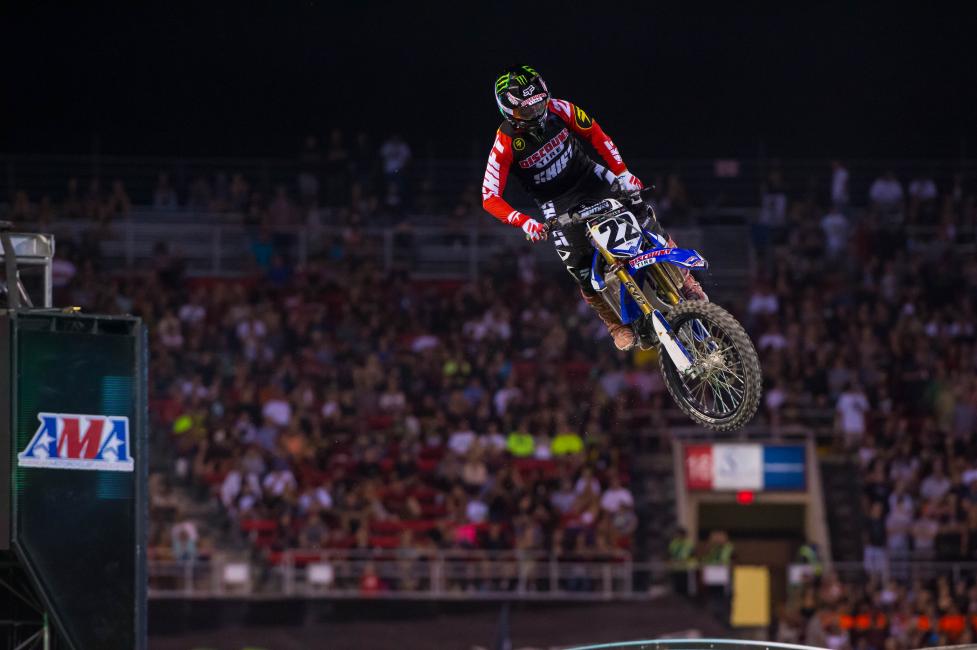 And back here, we're looking to add to our own lineup. Racer X Illustrated is looking for an aspiring moto-journalist who wants to live and work in Southern California, checking out the races, industry functions, introductions, and events that are all a part off the American motocross industry. WARNING: It's not all fun and games, as anyone in this industry will tell you, and much more work than you are probably imagining right now. That said, if you're interested in becoming teammates with Ping, Cudby, Weege, Matthes, myself, and more, have a look here.
Let's get into the week that was, starting with...
OFF-SEASON UPDATES (Jason Weigandt)
A week ago I talked about KTM building its 250 class fortunes from the ground up, and now we've heard about a new prospect that's about to hit the ground running. Young Spanish star Jorge Prado, who won the European 125 Championship this year at age 14, is landing in Los Angeles today to begin riding and testing in California with the Lucas Oil/Troy Lee Designs KTM gang and the factory folks as well. Prado won't even turn 15 until January, so he's too young to race professionally in the U.S., but we hear he could be here full-time as early as 2017. From what we can surmise from our limited Spanish, Jorge loves supercross and might not wait through a few GP seasons like Ken Roczen did. He should be in the U.S. for the rest of the off-season and we'll check in on his progress in a bit. A 14-year-old kid from Spain spending time in California to test factory bikes? The motocross dream is still alive and well.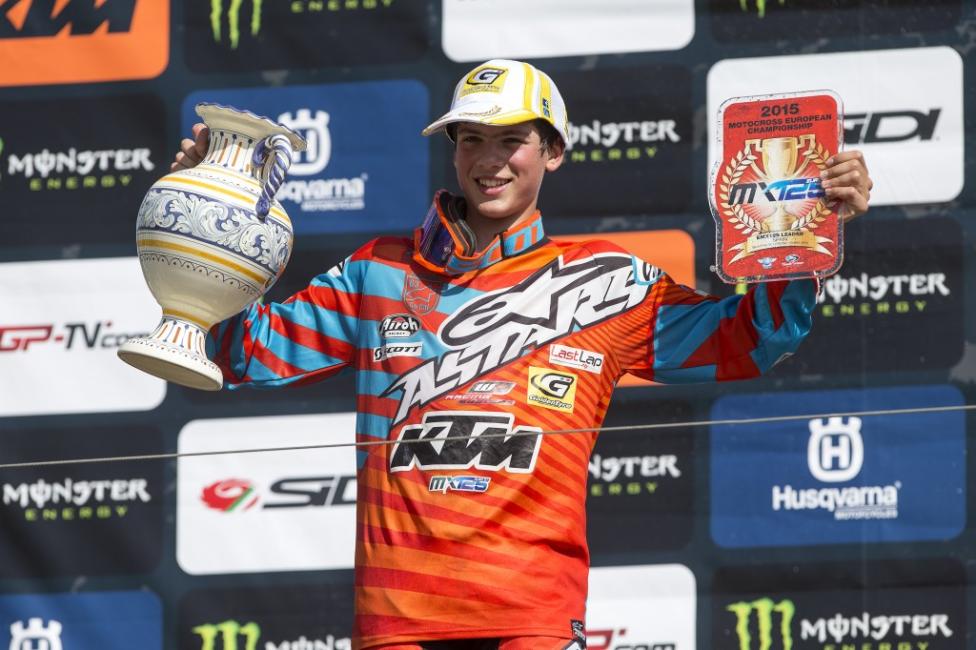 As DC mentioned, Jimmy Decotis is heading back to the GEICO Honda team for 2016. Decotis has always had speed but his fitness and strength have never been, well, a strength. He made some strides last year with a few strong 250SX East rides and up in Canada as well, and now he's sweeping his way through Australia's 250 supercross division. The GEICO folks say he's gonna be under Mike LaRocco's watch and will have the nose to the grindstone. We'll see how he does.
There's a spot for Jimmy Deee, because the team is proceeding with caution with RJ Hampshire. He had that big hit to the head at Red Bull Straight Rhythm and they don't want him to rush back. I've heard RJ is consulting with a variety of people, even U.S. Ski Team docs in Colorado, to determine how much time he should take off. No one says his concussion is career-threatening or anything, but everyone is learning more and more about dealing with head injuries, and more time off seems to be the best solution. I believe RJ could even skip all of supercross to make sure things are right, and if that's what he needs, that's a smart move.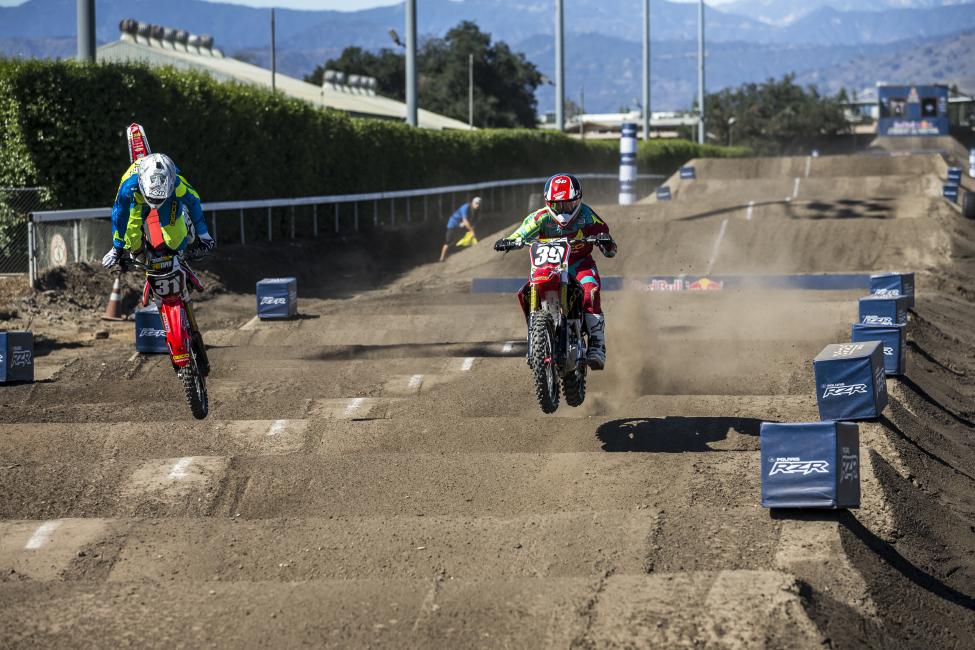 NEW THREADS (DC)
While silly season is mostly about which rider will be on which team, there are other sub-stories that take place in the off-season that are certainly interesting in their own right. For instance, the entire Yamalube/Star Racing Yamaha team—Jeremy Martin, Alex Martin, Cooper Webb, Aaron Plessinger, and Mitchell Harrison—are moving from ANSR gear to Thor after team owner Bobby Regan signed a new clothing deal. And the Monster Energy/Pro Circuit Kawasaki team is going from Thor (which they've worn since 1999) to Fox Racing, so Joey Savatgy, Adam Cianciarulo, Chris Alldredge, Tyler Bowers, Arnaud Tonus, and (beginning in May) Austin Forkner will all be in Fox gear.
Mitch Payton's team has been wearing Thor since the opening round of the 1999 Supercross Series (which was actually at the Los Angeles Coliseum and not Anaheim), though there was a bit of a caveat: Ricky Carmichael, in his third and final year with the team, asked to be allowed to sign his own deal with Fox Racing, for whom he'd ridden throughout his amateur career. That made for the very unusual arrangement where Carmichael was in Fox (which he wears to this day) and the rest of Mitch's team (Nathan Ramsey, Nick Wey, Scott Sheak, Shae Bentley, and Billy Payne) wore Thor. And all of Mitch's riders wore Thor—through the 2015 Ironman National, anyway. Soon they will be wearing Fox.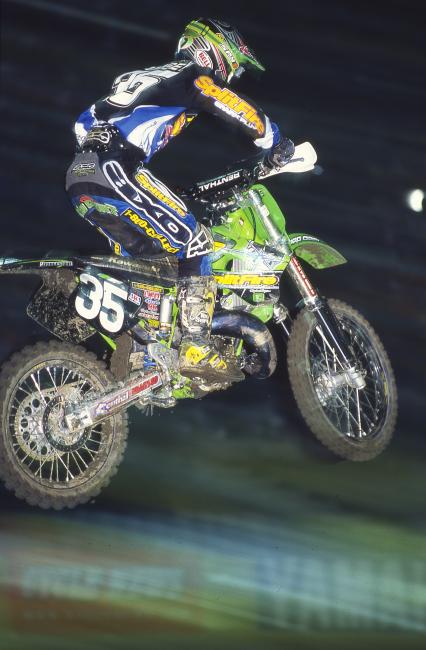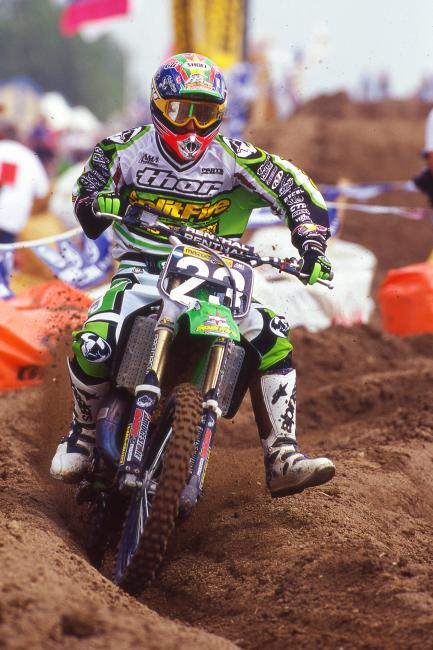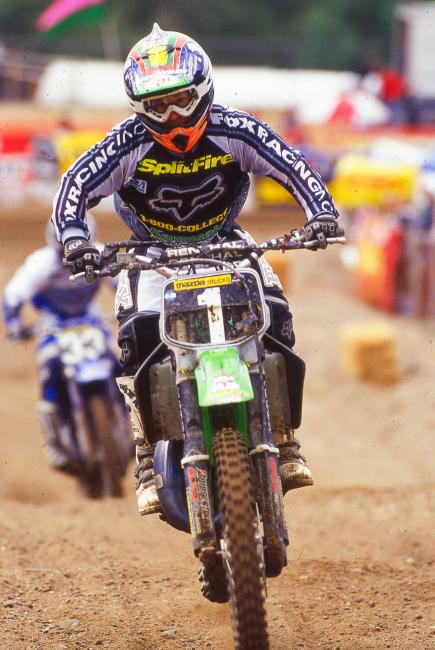 CONQUEROR OF BULGARIA (Andras Hegyi)
While it may seem like a far-off place for most American fans, Bulgaria is a very well-known country in the international motocross scene. The FIM World Motocross Championship visited this land in the Balkans in seventeen different seasons, with a total of forty-one Grand Prix, on three different tracks and in nine different categories. There were 125, 250, 500, 650, MX3, MX2, MotocrossGP, MX1, and MXGP of Bulgaria over the years at the circuits of Samokov, Sevlievo, and Troyan. But Bulgaria brought few successes for American crossers in the past. Only one American was able to get some success, and that was Ashley Fiolek. The four-time WMX Champion got podiums at the GP of Bulgaria in the Women's Motocross World Championship. Fiolek was third both in 2008 and 2009.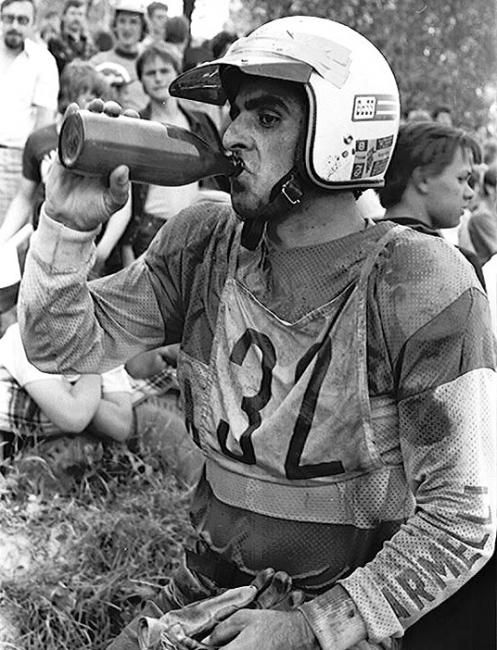 American men were only able to score a few points racing in Bulgaria. In the '80s, Mike Guerra and Danny LaPorte were points scorers in the 250 GPs, while Bob Moore was a points-scorer in the 125 at the GP of Bulgaria. In the 2000s it was Mike Brown and Bradley Graham in MX1, while Sean Hamblin and Zach Osborne got points in Bulgaria in MX2.
Then in the 2010s came Jimmy Albertson in MX1 and Osborne, Michael Leib, and Thomas Covington in MX2. Last season the FIM World Championship missed Bulgaria for the first time since 2001, but last weekend Bulgaria hosted its first international supercross event, the Supercross of Sofia. This race was a smashing success for Americans, and BTOSports.com KTM's Justin Brayton became the first American conqueror of Bulgaria by sweeping the weekend.
And as we have mentioned before, the only Bulgarian motocross rider to ever have success on the world stage was Dimitar Rangelov, a Husqvarna rider in the early eighties who once finished third overall in the FIM 250cc World Championship standings and won the Bulgarian 250 GP, but Petar Petrov, current MX2 racer, is hoping to become the second Bulgarian crosser to succeed on a world stage.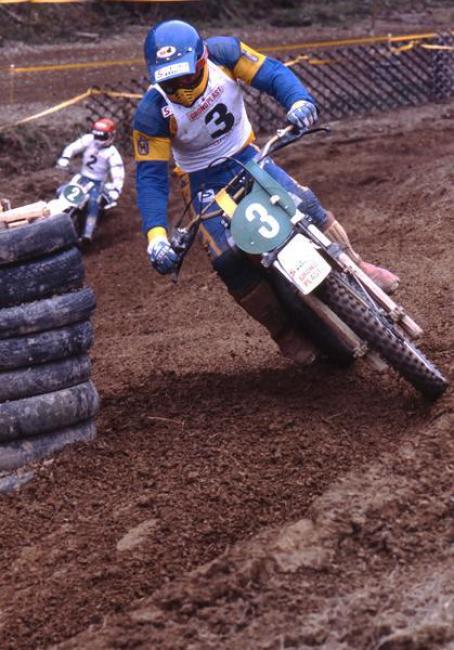 SEMA (Steve Matthes)
Yesterday I headed down to the Las Vegas Convention Center to check out the SEMA show, a massive car enthusiast show that covers, well, pretty much everything and anything that has to do with a car there. And there's more crossover with our dirt bike world than you would think. Companies like N-Fab Jeep and Truck Parts are a big part of the JGR Yamaha team (full disclosure—they also advertise on the PulpMX Show) and the Am-Pro Yamaha team, Gear Alloy Wheels is a part of that Yamaha team, and KMC and Pro Comp have deals with some teams in the pits. And then there are guys like Jeremy McGrath (who was here signing) who have deals with Loc-Tite, 3M, and others in his truck racing career, as well as Brian Deegan and Ricky Carmichael (who was also here) with Chevy. Las Vegas is a convention city, and considering all the different shows that are here, it says something that SEMA is the second-biggest convention behind CES (Consumer Electronics Show) that the city hosts.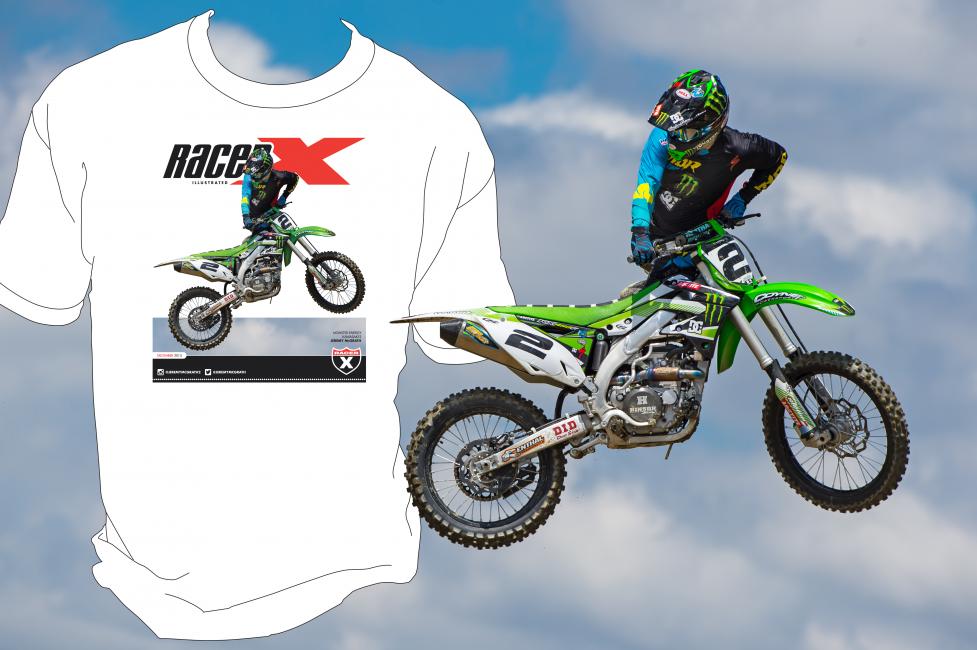 I was speaking to a few different people in the auto world and they all knew what was going on in supercross, what riders are where, and so on. There were a couple of moto agents there as well snooping around and taking some meetings. It's a big deal and there's so much to see, whether it's Lambos, monster trucks, or models with the tightest leather pants you've ever seen. You have to have a pass to get in, but they're not that hard to get. It's a must-see if you ever get a chance.
SILLY SEASON (Chase Stallo)
It's been a rather quiet silly season, aside from Eli Tomac's move to Monster Energy Kawasaki and Justin Bogle returning to GEICO Honda, albeit in the 450 Class. While we still haven't gotten a firm answer on the Chad Reed front, we do know he will no longer have longtime partner Discount Tire onboard for 2016. Earlier this week, Reed took to Instagram to announce the news:
"Been getting tagged a bunch by my awesome friends and discount tire employees attending SEMA this week Sadly it's the end of the road for me and discount tire Want to thank each and everyone of you who I had the pleasure meeting and working with the last 3 or so years Hosting you guys at SX races around the country was a lot of fun I'll miss you guys!! THANKS! And have fun out at Vegas motor speedway keep it on the black stuff #no #im #not #retiring"
Discount Tire joined Reed's old TwoTwo Motorsports effort as a sponsor in 2012 and moved to a title sponsor role for 2014. What does this mean for Reed heading into 2016? It's not quite apparent yet, but we do know that he will be on the line in one form or another.
And Weege told you about Jimmy D. joining GEICO, but there's news on a former rider from that team. We spotted Matt Bisceglia on his new Suzuki earlier this week. Bisceglia and Daniel Baker have both signed on with the DirtCandy/Yoshimura Suzuki team for next year. Check out a gallery from Spencer Owens of the team here, and check out Austin White's video with Bisceglia below.
Also this week, rookie Darian Sanayei announced that he signed a deal with Bud Racing/Monster Energy Kawasaki to contest the first seven rounds of the Monster Energy Supercross 250SX West Region before heading to Europe to contest the European Motocross Championship in the EMX250 class. Darian did a race in England last May and won a moto, but then crashed off the start in the second. He definitely has the speed to do well over there. Check out Pulpmx.com for more from Sanayei.
THERE GOES MY MEATHEAD (Matthes)
As DC mentioned in the intro, the working man's motocross hero, Bobby Kiniry, has retired after a bad crash racing Canadian arenacross. A New Yorker, Bobby (who a lot of people affectionately called "Meathead") was right outside the top ten in supercross and inside the top ten in motocross, but didn't get the magazine covers or big-buck contracts. But no matter whether it was with Team Cernic's, BBMX, Team Solitaire, or wherever else he rode, people in the paddock and race fans all over loved him. As tough as they come, Bobby raced all over the world and was #2 in Canada a couple of years ago, as he had devoted a lot of his time to racing the Canadian Nationals the past few years.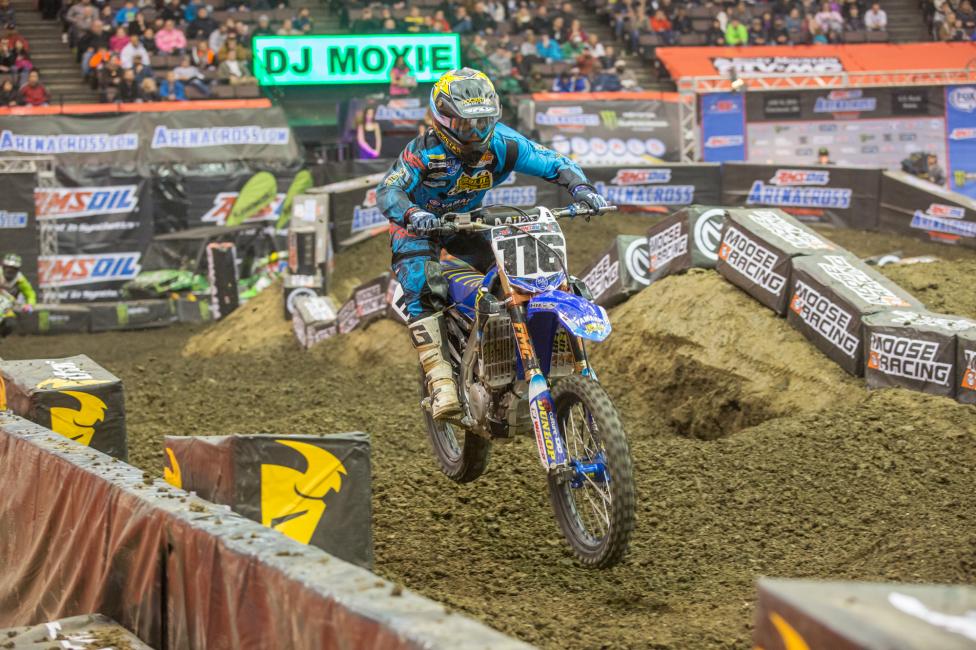 Of course no one can forget when Kiniry rode Southwick and Unadilla and followed that up with a drive to Canada to race the national up there on Sunday. Kiniry is as tough as they come, and as nice as they come to the fans at the races. The sport will miss him and I would bet he pursues some sort of fishing career now, as I've been told he's actually seriously good at fishing. Good luck in whatever you do, Meathead, and thanks for the memories!
NEVER FORGET…
Spotted in an old Cycle News from 1970, the OG daredevil?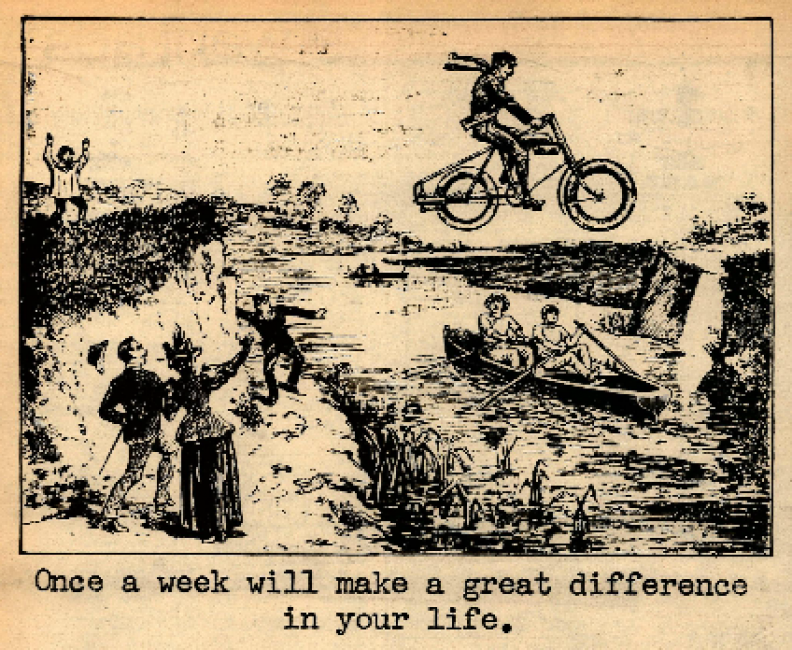 The late Gaylon Mosier, getting signals from his mechanic and best friend Rocky Williams, at the 1978 Valvoline 125cc U.S. Grand Prix at Mid-Ohio. If you missed the article on Gaylon's life and career, check out our August 2015 issue for Kent Taylor's amazing tale.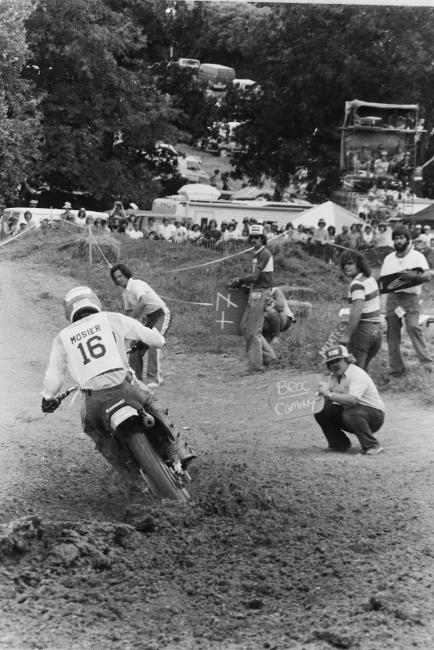 HEY, WATCH IT!
Ever wondered what a track like, say, Unadilla looked like in 1974? Check out this home movie we spotted of former Husqvarna factory rider Mike Hartwig at that year's Trans-AMA race (the title on YouTube says 1975 but with Tony D. on the CZ and Roger DeCoster riding #69, it's definitely 1974):
Girls Sr. Girls Jr.
450A–Moto 2–Loretta Lynn's Remastered 2015
85 (9-11) Limited–Moto 3–Loretta Lynn's Remastered 2015
Open Pro Sport–Moto 3–Loretta Lynn's Remastered 2015
51 (7-8) Limited–Moto 3–Loretta Lynn's Remastered 2015
Another chapter of the Spectrum video series is out, this one featuring former AMA 250 Motocross Champion Dean Wilson and the difficulties he's had in the years following his championship. Wilson has been on something of a roller coaster ride since his spectacular rookie season of 2011, and next year is shaping up as a make-or-break season for the Red Bull KTM rider.
It's never too early to start thinking about next year, and with Southwick coming back to Lucas Oil Pro Motocross in July, live on NBC, that's shaping up to be a very big deal for fans all over New England. For a glimpse at what Keith Johnson and the gang have done with The Wick, here's a video from the season-ending NESC race, held last Sunday, and posted by jndmx on the Vital MX Forum:
Motocross Action unearthed this gem and posted it earlier this week: 1972 race footage of the original Glen Helen track, which was called Arroyo back then.
A lot of the elements from what is now Glen Helen can be spotted there, though the track is not in the same part of the park that the Glen Helen National track is now, including a long start, some switchback hills, and the unexpected mud hazard!
HELP WANTED (Julie Kramer)
Company: Racer X Illustrated
Location: Southern California
Industry: Magazine Production
Job Type: Full-time Employee
Benefits: A host of benefits, including health insurance and retirement plans, are available under varying terms and conditions.
West Coast Editor
About the Job: Filter Publications is looking to fill a West Coast Editor position for their industry-leading magazine, website, and social-media channels. This position is located in Southern California. The position asks for coverage of events and stories on the West Coast.
Applicant must:
Live in or be willing to move to Southern California, preferably the Inland Empire region, to fully access motocross industry events and functions.
Understand journalism and possess clear writing skills. The applicant will write and proofread stories for both online and print publication.
Generate publicity in old and new media. The position will require a strong understanding of social media—Facebook, Twitter, Instagram, and whatever's next.
Be proficient with photos and video. We have a strong photo/video presence in California already, but the ability to cover an entire event or day—writing and taking photos and occasionally shooting basic video—is required.
Be willing to travel around Southern California. Traffic and distance can be difficult, but this job requires attending races, industry events, new product intros, and premieres, as well as visiting various industry partners and test tracks. You'll have lots of windshield time.
Be technically proficient and curious. The candidate must have experience with Microsoft Word and email communication, but experience with website maintenance and posting is a plus—it will be part of the job. We're looking for a well-rounded person who can serve the company on a variety of levels in the heart of the motocross industry.
Communicate well. The racing industry is a close-knit group. Creating and maintaining friendly relationships with our racers, advertisers, and stakeholders is vital.
Be reliable. You've got to come through, whether simply showing up for work on time or nurturing a project successfully from beginning to end.
Be a self-starter. We don't have a California office—it will be up to you to figure out what to cover each day. You need to be out there, everywhere, quite often. A job in this sport is not 9-to-5. If you want a 9-5 job, this isn't the position for you.
Be cool. Seriously, this is a tough job, but it's pretty amazing at the same time. We all work hard, but we're working on something we absolutely love and are proud to be a part of. This position is integral to our business; you will receive access and freedom to create your own plans and see them through, and you will work directly with Racer Xstaffers including Davey Coombs, Jason Weigandt, Steve Matthes, David Pingree, and Jason Thomas. The position provides plenty of opportunity, but that opportunity comes with a responsibility to embrace it all. Negativity isn't a plus.
Requirements:
College B.A. Degree in Journalism, Public Relations, or Communications
Proficiency in Microsoft Office Suite
Experience with Adobe Suite and working in the admin panel and CMS of websites is preferred
To apply, please submit the following to: resumes@racerxonline.com
Résumé
Cover letter explaining why you're the right person for this job
Portfolio, writing examples, links to published work, etc.
We'll be accepting résumés through November 20. Hiring will begin as soon as possible after the submission deadline, and then we get to work.
RANDOM NOTES
Kevin Windham's Party in the Pasture is just two weeks away, and K-Dub himself told us yesterday how good the track is coming along for the ride days he's hosting to benefit Road 2 Recovery and the Asterisk Mobile Medical Unit. He's got all kinds of cool stuff planned, plus special guests like Jeremy McGrath, Wil Hahn, Blake Wharton, Brett Cue, and even country star Travis Tritt! We will have a complete interview with Windham in our Monday Conversation, but until then just trust us: you don't want to miss Party in the Pasture!
For more from Canada, check out DMX Frid'Eh Update #44.
HOT SPICY PULP LINKS (Matthes)
Troy Boy talked to Darian Sanayei who's got a ride with BUD Racing for 250SX West (training with David Vuillemin) and then doing the Euro MX2 Championships here.
Swizcore and Moser debated Larry Brooks coming back to the sport (it's true!) and the good and bad that comes with having one of the more controversial managers out there back in the pits. Check it out here.
Tony Blazier and I profiled the 1990 CR250, a bike that still looks pretty sweet despite being pretty old. It's here.
Jason Thomas says calm down on the results of the Euro SX's, they don't mean that much here.
That's it for Racerhead. Thanks for stopping by. Enjoy the weekend and see you at the races.