Tempers Flare at Dutch Supercross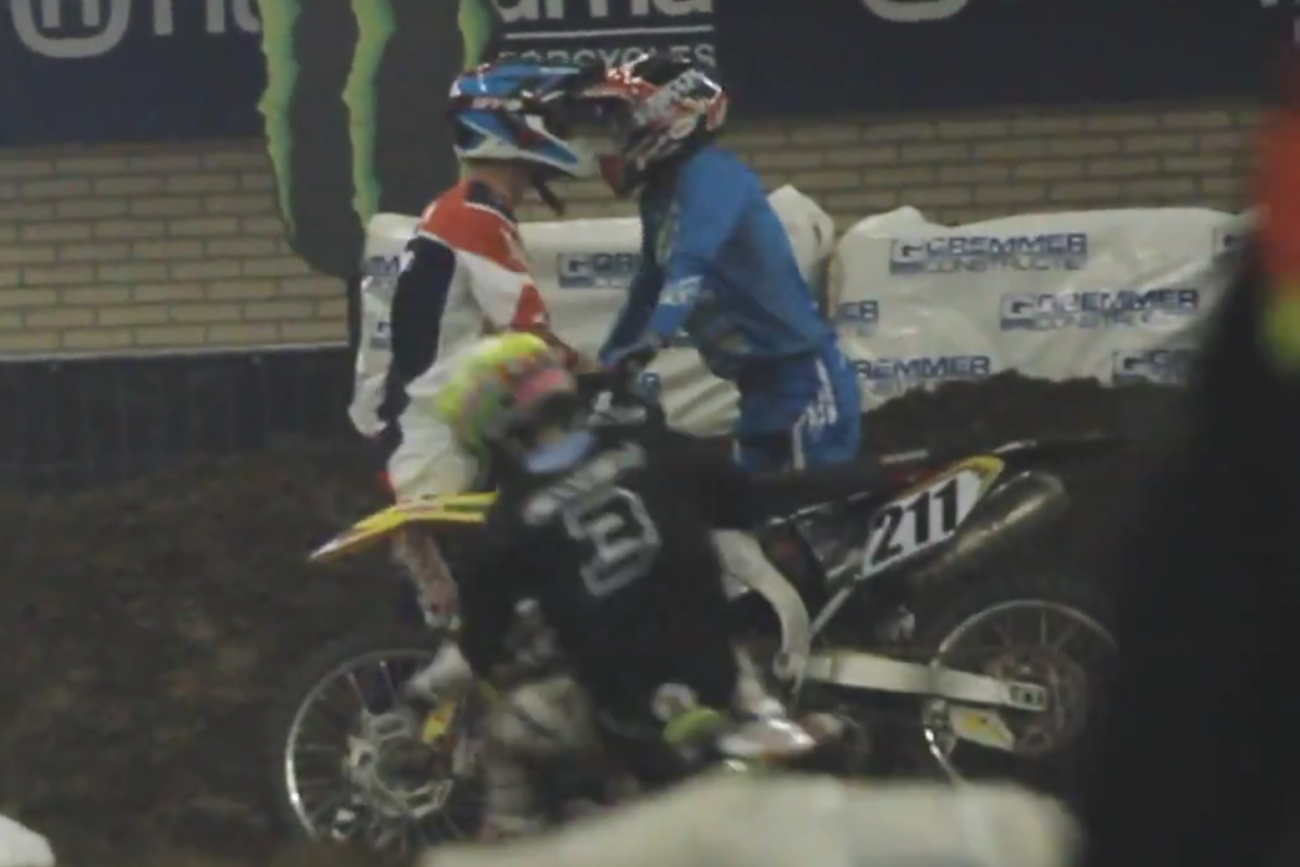 Things got heated this past weekend between American Kyle Partridge and Sullivan Jaulin at the Dutch Supercross in Zuidbroek. The two tangled coming out of a section, which resulted in Partridge getting his leg stuck in Jaulin's bike.
After Patridge was finally able to get up, he wasn't happy and he and Jaulin exchanged words and smacks to the face.
According to Dutch website, Motocrossplanet.com, "Partridge was mad at Jaulin because he kept trying to go and gave a hand full of gas while Partridge's leg was still stucked [sic] in Jaulin's bike."