ANSR Launches New Website
Irvine, CA – With faster access to the products you want, product reviews from peers, and even multilingual capabilities, the all-new ANSR website has gone live. There are plenty of features packed into the fully responsive site, including more product images than ever and an exclusive "racewear fit" section to help you perfectly tailor your riding gear to your needs.
"Not only does the new design look great, but it better highlights the features of ANSR products," explains brand manager Randy Valade. "The site is fully responsive, which means will look great in all media formats, including mobile phones, tablets, and laptops. It is also multilingual—offering both English and French." Très bien!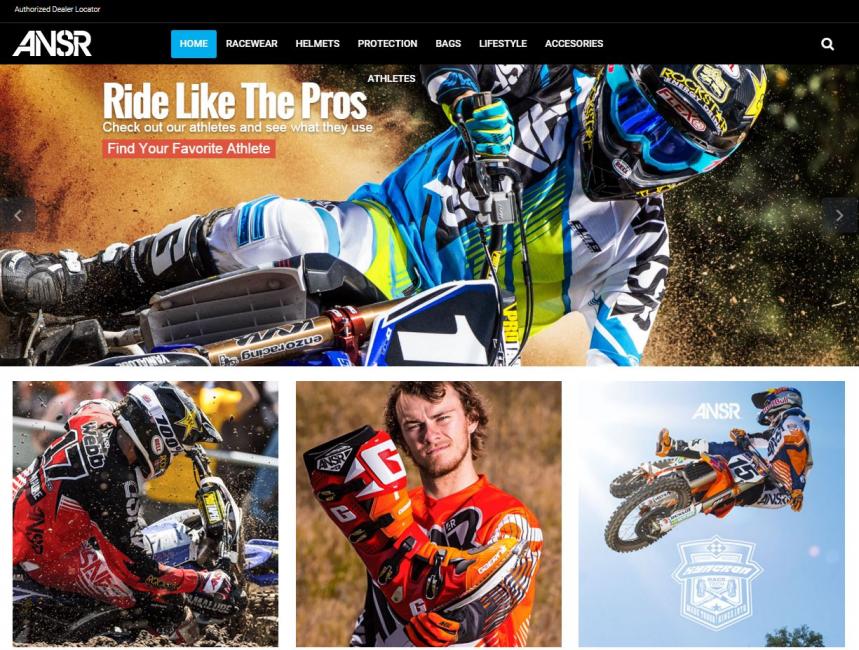 "While we focused on the new gear, there are more fun features incorporated into the site," says Valade. "For example, the ANSR athlete bios enable young riders to view racer profiles and see what products they use. The Instagram feed continuously provides new content to the site with race results and other news of our athletes in action."
There is even a product reviews option where users can offer their own opinions of items they purchased in the past.
Further enhancing the functionality of the site, the Racewear Fit page explains the features and benefits of ANSR's advanced technology and superior materials. Augmenting the racewear tech talk is a full page of sizing information for helmets, gloves, pants and jerseys, along with even more helpful tips.
"This really is more than a simple re-skin of the old website or bold new graphics," concludes Valade. "It is the tool to 'answer' the needs of all ANSR riders." Test ride it yourself, follow this link: http://answerracing.com