Sam Boyd Stadium
Las Vegas

,

NV
Race Center: Monster Energy Cup
Monster Energy Cup
If you want to know a fun fact about Kyle Chisholm, it's that the man constantly stays busy. He's always looking for that next step to further his career, to get to the next level. Currently, he's on the move to make his own establishment, Team Chiz, a bigger and better effort in 2016.
Chisholm has been on the gate the past two weekends, racing at the Red Bull Straight Rhythm and Monster Energy Cup. He showed up to both events with very limited supercross practice and gave it a go in his pick-up truck.
"Straight Rhythm was one of the most fun races that I've ever done," Chisholm says. "It's different. You do one run that's like fifty seconds, and then you want to do it all over again."
Unfortunately for Chisholm, he would be knocked out in the first round against CycleTrader.com/Rock River Yamaha's Kyle Partridge, but he said that it wasn't a bad way to spend the afternoon.
At the Monster Energy Cup over the weekend, Chisholm said that he struggled in practice, like he always tends to, and wasn't able to put his best time in. He's always been a better racer with consistent laps, rather than one blistering fast practice lap. Chiz qualified twenty-second and was forced to go to the LCQ to qualify for the main events.
"Davi Millsaps qualified in eighteenth and was a half-second faster than me," says Chisholm. "He won last year, so that just shows you how fast everyone is going."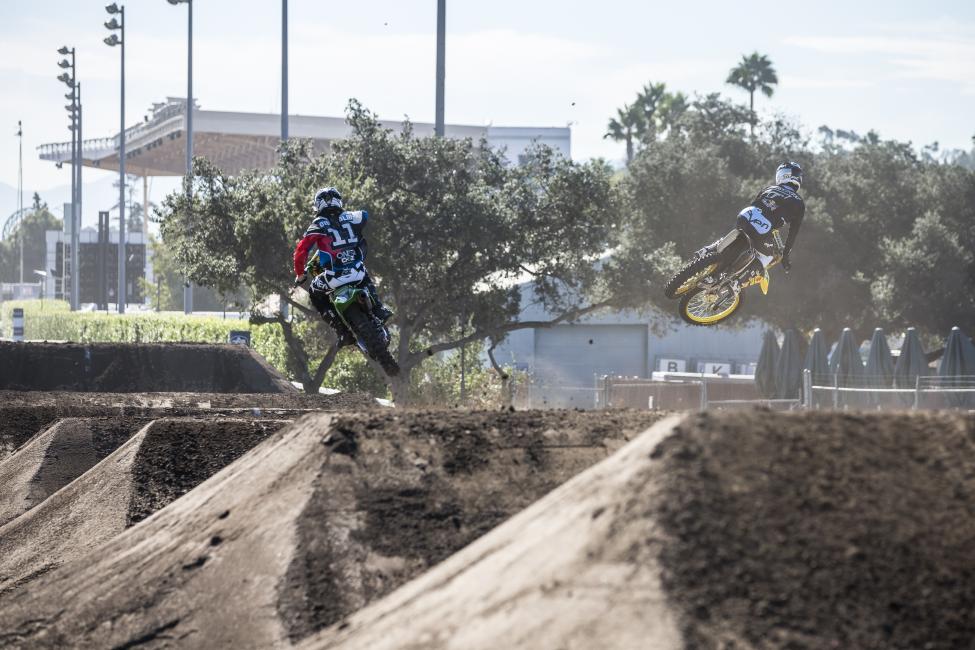 In the LCQ, Chisholm didn't get the best start, but worked his way up to fourth around Partridge.
"I made a mistake in the sand of all places," says the Florida man, who usually rides the sand very well. "I started to loop it out, saved it, and then had a pretty good crash in the turn."
Chisholm said that it bummed him out that he didn't make the main show because he feels the three-moto format benefits his style. He's had success at past Monster Energy Cups because of his consistency.
Until Anaheim 1, Chisholm is focusing on building his own program, but he's also keeping his options open with other teams. All of his main sponsors from 2015 are all on board for 2016 and are willing to give him more support. With all of this said, Chisholm could show up to the season opener with a whole new look.
"I don't know what color bike I'll be riding," Chisholm admits. "I've been talking to a few manufacturers to see who wants to help me the most."
Although everything is still in talks, Chisholm is looking to bring factory support to Team Chiz as well as a title sponsor. These two variables will no doubt make Chisholm's life a whole lot easier. He won't have to spend $700-800 of his own money to go racing every weekend like he did this year.
"All of my current sponsors did step up for me a lot this year, like ProTaper, Rekluse, FMF, Dunlop, and the list goes on and on," says Chisholm.
"I was riding, training, managing, and operating the team; it took up all of my time."
Without the help of the core sponsors, Chisholm's team wouldn't be as successful as it is right now. It's growing, but it's always the little details that cost the most to any team.
"The stuff that killed me was paying my mechanic, flying myself to the races, sign-up, hotels, and rental cars," Chisholm says.
Why doesn't he just drive to all of the races to save money? Chisholm says that he feels that he couldn't compete at the level that he expects himself to if he were on the road all week.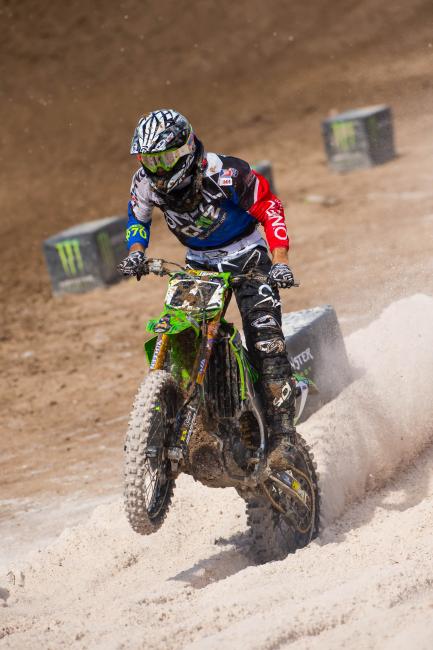 Despite all of the details that go into creating a successful program, Chisholm is enjoying his role as a manager. Business is something that has always been of interest to him, and something he knew he would always pursue in life. Through the first year of the program, Chiz has learned a lot, and it started with balancing his time.
"I was riding, training, managing, and operating the team; it took up all of my time," Chisholm says. "When I wasn't stressed about it, I really enjoyed it at the end of the day."
Instead of everything coming together the week before Anaheim 1, like it did last year, Chisholm has a solid base to work off of for 2016. He also has more time to prepare.
We'll know soon whether or not Chisholm was able to work out a deal with a team, but if that falls through, he will be ready to give it all he can with his own program once again.
"I'm trying to do the best with what I have right now," Chisholm says. "I hope people will continue to see that and will maybe give me some more support."