Racerhead is coming to you from the mother ship in Morgantown, but most of what we have this week is happening either in Southern California or over in Europe. I'm not going to be at what is shaping up as a very interesting event—Red Bull Straight Rhythm—but Weege is out there, and he'll chime in here shortly once practice is over, so check back.
What I will say is that no matter how you feel about James Stewart and what happened with his suspension, it sure feels better knowing he's back. James has been eligible to race since mid-August, but he wanted to wait until this weekend's Straight Rhythm competition to make his return, followed of course by next weekend's Monster Energy Cup. And he's coming back at a great time for the sport, as 2015 seemed to be hard on riders all over the world. Big guns both here and abroad either didn't make it to the end of the season or missed large chunks of it. With Stewart coming back this weekend, it feels like a fresh start for all, and he will probably be healthier than he's been in some time, given the chance to truly rest and just reset himself. The Yoshimura Suzuki rider will no doubt be hungry for the competition, and I wouldn't want to be the guy who draws him in the Straight Rhythm bracket!
Anyway, welcome back, James. We'll be watching! And if you want to watch, here's how.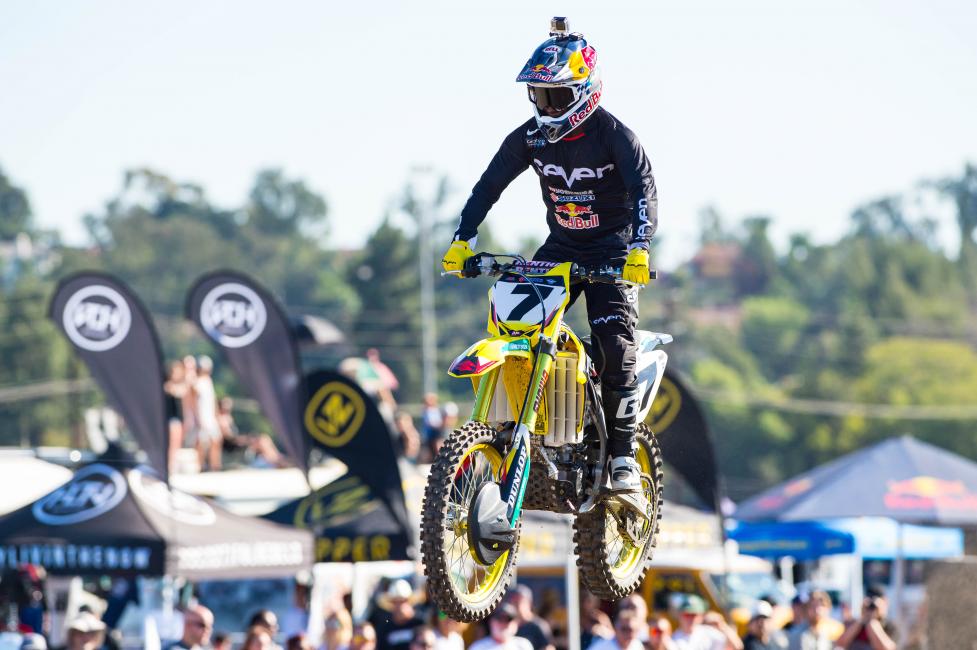 And here's more on the Red Bull Straight Rhythm Bracket Challenge:
When it comes to Red Bull Straight Rhythm, there's a lot of debate about who will come out on top. Can Stewart take it two years in a row? Will Ryan Dungey's winning streak continue? Now fans can make their opinions heard. Once qualifying is finished today, fans will be able to access the brackets for both the Open and Lites Classes. An interactive display will allow them to completely fill in the two brackets and pick who they think will win it all, and share on their social channels. Visit www.redbull.com/straightrhythm today, October 9, right after qualifying to participate.
Also, this NBCSN will air the first feature show from the 2015 Rocky Mountain ATV/MC AMA Amateur National Motocross Championship, presented by AMSOIL, which took place July 26 through August 1 at the historic Loretta Lynn Ranch in Hurricane Mills, Tennessee, at 4:30 p.m. EST. Make sure to watch.
Straight Rhythm (Jason Weigandt)
Much talk about how this track will be different than last year's, and it's obvious that it is. Last year the track was rolling and rounded, this year timing will be much more critical, as the takeoffs and landings look steeper, and the traditions are tighter. I think mistakes will be a bigger factor because it's easier to over or under jump an obstacle, however, the riders got faster and smoother with each run. There's a chance this thing will look easy for everyone tomorrow.
But today did count for something, and that's qualifying, which creates the brackets for tomorrow. James Stewart was fast immediately in his qualifying runs, where he paired up with his buddy Kyle Chisholm, and he held the fastest time through most of the session. Meanwhile Ken Roczen and Ryan Dungey ran side by side and got faster each time out, until they finally toppled Stewart's time toward the end of the qualifying session. Stewart had one more chance to steal the top time back, but he bobbled on his last run. It looks like Roczen will be the top seed for tomorrow, but the times I saw aren't official yet. Red Bull will announce the brackets and times tonight, and you folks can make your own fantasy bracket and try to predict the action. Go to RedBull.com/StraightRhythm to get in on it once the official times are announced tonight.
I talked to a few riders about the track and most said they liked this year's better, the technical layout doesn't seem to bother anyone and the dirt is much better. For laughs, though, I asked Roger DeCoster what he thinks of the event, and he was able to say that he liked it but would only like to see it one time per year. He later added that when he raced, he made up time in corners and downhills. Yep, things have changed a bit here.
By the way, James Stewart looks about the same as he always does here in his first race in 53 weeks, he's brutally fast in the whoops, but also got big time sideways through them once. Never a dull moment when James is around.
Here's something funny. I asked Dungey's mechanic Carlos Rivera if they make bike changes for this race and he said no, because they set their supercross bike up for whoops and jumps anyway, not turns. Then I asked Yoshimura Suzuki team manager Mike Webb about Stewart's bike, and he said they do a lot of setup work for turns and will be making changes for this event. From my eyes, it looks like Stewart's forks are way stiffer than anyone else's, but then again, that's usually the case regardless of where we race.
See you tomorrow, folks, I'll be sitting next to Ricky Johnson and giving you the call live on Red Bull TV, and the action will also air on NBC next month. One way or another, it's worth a watch.
PRO PERSPECTIVE (David Pingree and Jason Thomas)
PING: The Red Bull Straight Rhythm is this weekend, and it's always fun to watch a spin-off form of our sport, especially when some of the best talent we have will be lining up. James Stewart is making his much anticipated return, and Ryan Dungey will be there to see of he can keep his momentum from this year going. It will be a fun show, no question.
I'm not sure if this would have been an event I would have done well in. I always did better on the technical tracks, but that usually included tight corners. Big whoops were tough for me with my shorter legs, and my scrub game is so average it would put fans to sleep up in the stands. I probably wouldn't have anything for the guys lining up Saturday, but I do know one guy I could go head-to-head with and battle: Mr. JT Money himself. That's right: two short guys past their prime just trying to stay alive through the whoop section and make it to the finish. What do you say, JT? Should we see if they would let us have a run?
JT$: This race is a very cool and unique event. Seemingly inspired by Excitebike, it is a test of technique, skill, and bravery. The more willing you are to twist the right-side grip, the better chances you have—of both winning and visiting your favorite orthopedic surgeon.
Much like Ping, I would have been an absolute mess at this event and probably have just stayed home. I was terrible in big whoops and am much more capable of scrubbing my countertops than scrubbing a triple—and I am piss-poor at cleaning. I did just finish a three-day trek across Brazil on a 450, though, so maybe I'm more ready than our life-saving friend Ping. I hopped and skipped across more sand whoops than a Tusken raider chasing an Ewok. (Please go easy on the short-joke correlation). Regardless of how many miles I just plowed through in the deserts of northern Brazil, though, I'm happy to let the real talents of this sport put on a show tomorrow. Bubba is back and will go head-to-head against the likes of Ryan Dungey and Ken Roczen. That's enough to have me tuned in on my Brazilian Wi-Fi for the second edition of this new tradition.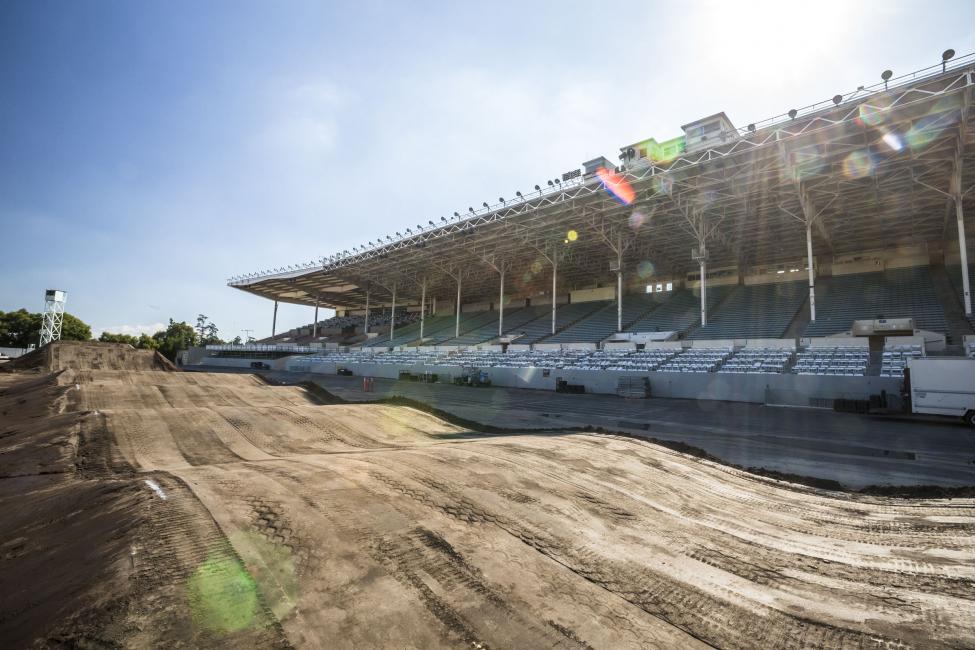 WHAT OFF-SEASON? (MATTHES)
I'm not down in SoCal at the Red Bull Straight Rhythm, but Weege and Hansel have that coverage on lock for you this weekend and all next week. Unlike those two, I was in France a couple weeks ago for the MXoN and it looks like I'll be busy in the next month checking out some off-season events.
Although not as plentiful as in years past, these races offer a chance for racers to make some cash, put on a show for some fans, and work in their bikes and bodies for the new year. First up at the end up this month is a new event in Sofia, Bulgaria. Of course, the man setting this up is Eric Peronnard, who's been in this business forever (and if you want to hear a real cool story of Eric's life and career, check out his podcast that's a few years old here), and he's rounded up a nice set of racers like Weston Peick, Josh Hansen, Phil Nicoletti, Malcolm Stewart, and more. I'm looking forward to heading to Bulgaria. Never been there and had to look it up on a map. Which means it's far, bro.
November 7 is the Genoa Supercross in Italy, where most of the above guys will be, and then the 14-15 of November is the annual Lille (Bercy) SX, where those guys above plus James Stewart and Cooper Webb will be participating. That's always a good time, and at this point, some of those riders will be over in Europe the whole time instead of traveling back. I know this sounds tough, but that roughly 90K (some more, some less) they will have collected for three weeks' work should provide some comfort.
December 7 weekend is Geneva, Switzerland, and I'm not sure who's doing this race, but Eric always gets a stacked lineup for one of the oldest European SX races going. I know one thing for sure: it's going to be cold over there!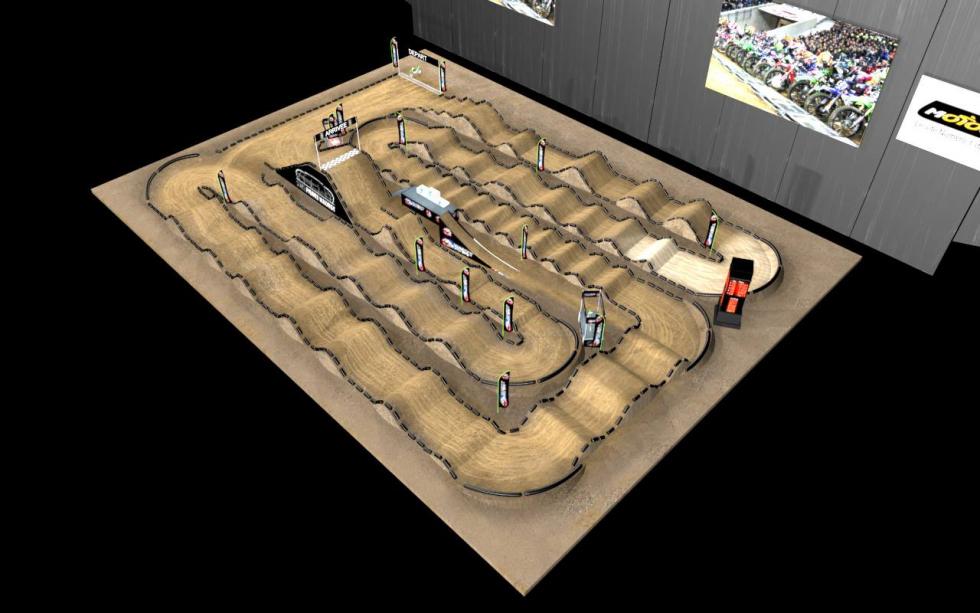 DAHLGREN'S NEW ROLE (Chase Stallo)
Dianna Dahlgren will not return for a sixth season as Miss Supercross. Beginning in 2016, Dahlgren will move to Amsoil Arenacross to handle reporting duties alongside play-by-play announcer Robbie Floyd and color analyst Daniel Blair.
"I was Miss Supercross for five years, and I'm the only woman who has done that, and it kind of ran its course," Dahlgren said in a recent interview with Arenacross.com. "All I have to say about the transition is this is definitely a step in the right direction for bettering my career."
During her five-year reign as Miss Supercross, Dahlgren became one of the most recognizable faces in the sport. She has a huge following on social media—345,000 Instagram followers; 66,600 Twitter followers; 291,276 Facebook followers—and appeared on WWE's reality show Tough Enough. The new role, Dahlgren says, will allow her to stay in the industry for much longer.
"This new role will allow me to stay in the dirt bike world for a longer period of time. A lot of girls never get the chance to move from modeling or being a Monster Girl into another role and then they just kind of have to move on with their lives," she said. "My new role will keep me directly involved in dirt bike racing, and that's where I want to be. To be able to turn the page from Miss Supercross into a pit reporter and extend my career makes it that much more exciting."
A replacement for Dahlgren has not been announced. Check out the entire interview here.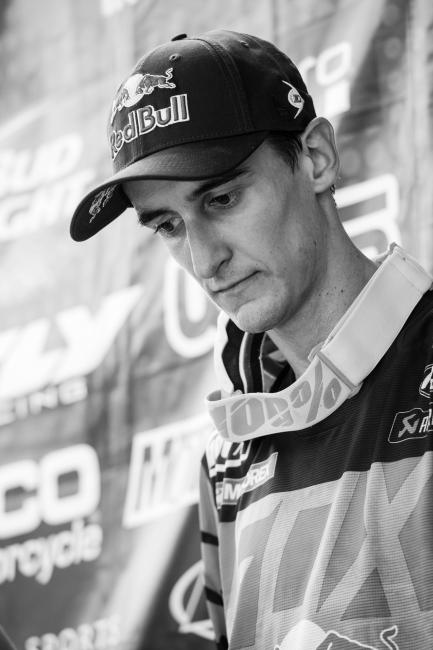 MARVIN'S MONTHS (DC)
As you probably know by now, Red Bull KTM's Marvin Musquin will not be competing in the Red Bull Straight Rhythm tomorrow, nor will he be in the Monster Energy Cup next weekend, due to a long-overdue surgery on the wrist he injured back at Thunder Valley in June.
I didn't realize how hurt Marvin was as he took the AMA 250 Motocross Championship down to the wire with Jeremy Martin, only to suffer a DNF at the twelfth and final round. It's impressive that he soldiered on, trying to become the first 250 rider to win both an SX and MX title in the same year since 2009, when Ryan Dungey swept 250 West SX and 250 outdoors (Marvin won the 250 East Region this year). Even more impressive, though, was the way he held up despite a much more difficult situation: the devastating injury to his older brother Mika at a late-summer German SX race. Mika has no feeling from his shoulders down and is only just beginning a very difficult transition into a new phase of his life. Even after all that was going on—the wrist injury, his brother's injury, and the drama of the Ironman National—Marvin was able to put it behind him long enough to help the French team prevail at the Motocross of Nations two weeks ago. Here's hoping for a quick and complete recovery for #25, as well as best wishes to his brother and his whole family. And look for an exclusive interview early next week with Mika Musquin by Stephan LeGrand of LeBigUSA.com.
Also, check out this video of Team France's win at the MXoN. It shows the fraternity and cooperation of Marvin and his teammates Romain Febvre and Gautier Paulin, and how they were all able to focus on the task at hand—defending their crown on home soil—and work as a unit despite some enormous pressure. It's well worth the twenty-two minutes, especially if you're a part of the team that wants to beat these guys in 2016!
A PARTY IN THE PASTURE (DC)
The "off-season" is never really completely off, as there is always something fun and interesting to do in the motocross world. Tomorrow is Red Bull Straight Rhythm, next week the Monster Energy Cup, the AIMExpo in Florida, and the AMA's Hall of Fame ceremonies, then big overseas races like the Bercy SX (now in Lille), fun races like A Day in the Dirt and REM Octobercross and the Vet World Championship, all at Glen Helen. And then there's Kevin Windham's A Party in the Pasture, part ride-day, part concert, all fun. Kevin and Dottie open their Mississippi land for a weekend in November of riding and country music, always for a good cause. This year it's Road 2 Recovery and the Asterisk Mobile Medical Unit who will benefit from the proceeds, which come from the ride day, the concert (Travis Tritt is this year's headliner), a gear auction, and more. I've been to this event a few times and it's remarkable how much work Kevin and his family and friends put in, not to mention how much fun it is to hang out with moto friends like Will Hahn, Brett Cue, "Cowboy" Kenny Bartram, "Chappy" Steve Hudson, the GEICO Honda boys, and the whole Team Bull crew! The event is November 20-21, and you can find more info right here.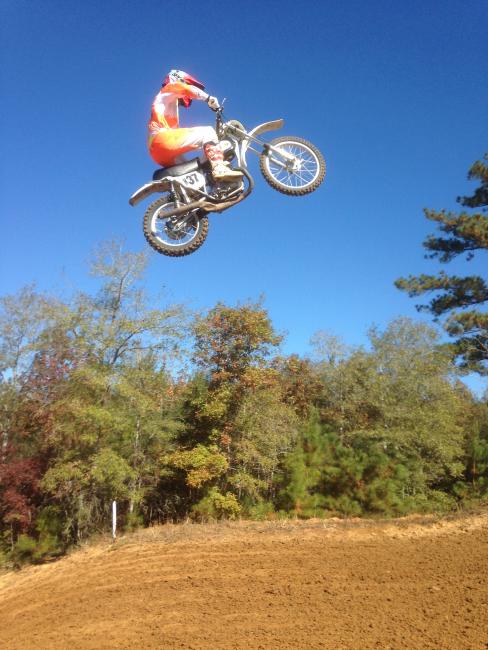 HERLINGS ON THE ROAD TO RECOVERY (Chase Stallo)
Earlier this week, two-time FIM MX2 World Champion Jeffrey Herlings announced on his Facebook page that he will begin riding again in four to six weeks after suffering a dislocated hip in qualifying at the MXGP of Czech Republic in late July. Herlings' 2015 season was marred by injuries, which included a shoulder injury and a gruesome finger injury, and the aforementioned hip injury, leaving the former world champion searching for a third MX2 title.
Herlings, who has been in the MX2 Class (250) since his full-time debut in 2010, also left the door open for a possible move to the MXGP Class (450) in 2016, writing that nothing has been decided yet.
Check out the full message:
Just would like to give all my fans a quick update as its been so calm around me lately. Mannn... This is a long road back. Since July 2014 its been a dark moment in my careere and life. At this time its mentally as though as physically. We are working hard to get back on the bike.. Roughly planning says I should normally be able to be back riding in 4 to 6 weeks from now. All injuries are taking care off and now its only my dislocated hip who is still recovering and next week my plate on the collarbone will also be removed. So we hope to be back on the bike somewhere half/end of novembre. Its hard knowing where we come from and thats winning in 2013/2014 27Gp's straight and then having such a though come back time and being on the ground as much as I was last year. Obviously its hard mentally from knowing where I come from when nothing could go wrong to where I am right now. But it also shows me how hard life can be, and how fast things can turn around. Also I lost a person who ment alot to me and was a strong person in my life the last 2 years but due some stupid mistakes I lost her @brittvoorn thank u for helping me the last 2 years and you will be missed in our team, team84 But I learned from many things as I am on the sideline right now and I got so much motivation to show all my fans. I really wanna show u guys I am still being able to win championships. I hope all my fans are still believing in me like I believe in them. We are all in this together. We will come back, and we will win. Which class for 2016 is not decided yet. Just wanna say a big thank u to my great team Red-Bull KTM Factory racing team and all other sponsors and partners for still in believing in me. And my family and close friends for never giving up on me. I love u guys.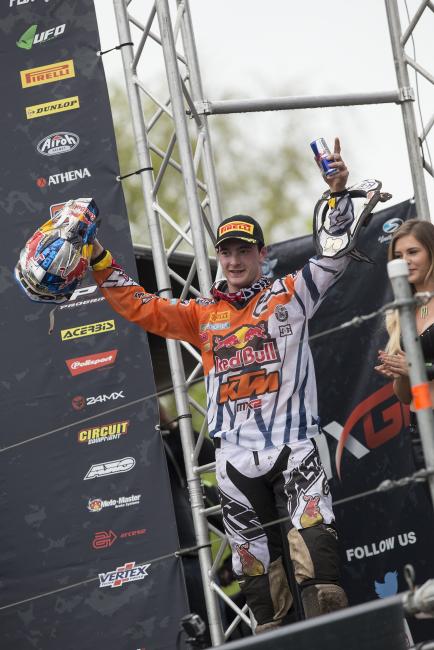 And speaking of MXGP, we caught this in John Basher's MXA Midweek report with Gautier Paulin:
MXA: You have always had interest in Supercross, and raced some 250 West Supercross a couple years ago. Will you be back again?
PAULIN: Yes. I have lots of interest in supercross. I'm already contracted to race the MXGP in 2016, but maybe I could move over to the U.S. in 2017. I've always loved Supercross and feel really good in America...
Not sure if that makes him as "desperate to get to America" as our pal MXGeoff portrayed Justin Barcia after the MXoN, but it's interesting nonetheless. We're hearing similar interest from Tim Gajser, the newly-crowned MX2 World Champion, who has long expressed an interest in coming here. As for Barcia, all kidding aside, there was some interest there, and he tweeted:
@Looper148 his story was blow out of proportion but I did say I wouldn't mind racing the gp's at some point before I'm done racing.

— Justin Barcia (@justinbarcia) October 8, 2015
THREE NEW RULES (DC)
The FIM and Youthstream announced three new rules for the 2016 FIM World Championship, including the ability to use a separate bike for the sighting lap and single-file restarts on red flags. No issues there. But the third rule is a head-scratcher: the controversial Saturday qualifying races, which determine gate-pick order for Sunday's actual motos, will now count for points that will help determine overall finishes, as well as gate picks. They aren't really "qualifying" races, because rarely do they have a full gate of riders, and some of the later rounds had less than half of a full starting gate. However, they've now been effectively reshaped into a third moto, only winning the Saturday race is worth one-fifth of the points of an actual moto win on Sunday.
It was during these Saturday races last year that several of the top contenders got knocked out of the championship, including Tony Cairoli, Jeffrey Herlings, Clement Desalle, and Max Nagl. But rather than rethinking the format and maybe just using the actual timed laps for gate picks and doing away with the Saturday race, they have amplified it instead into a third moto with discounted points. So a sixth (zero points) on Saturday and two second-place finishes (22 apiece) on Sunday gives you 44 total points, but a first on Saturday (five points) and two third-place finishes on Sunday (20 apiece) gives you 45 total points. Add it up and the guy with two thirds in the actual motos beats the guy with two seconds in the actual motos based on the Saturday moto.
Does anyone remember when they used to give points for heat races and semis in AMA Supercross in 1985 or so? They scrapped the idea shortly thereafter because it was as confusing for the riders as it was for the fans—and those races happened in the same evening, not over the course of a weekend. Obviously, America and Europe have different systems, and to each their own, but having seen the toll taken on this year's title contenders in these meaningless Saturday races, not to mention the added costs and wear and tear on the machines, I think they might want to take this particular one back to the drawing board, just like they did the combined Super Final of a few years ago. There's nothing wrong with trying new stuff (and new places), but this seems like it's not going to help the situation over there. I guess we'll see.
As I was writing that, they put out a press release that the Saturday qualifying races would be shown live on pay-per-view on MXGP-TV.com. Guess we'll see how it works in Qatar next February.
HEADLINE OF THE WEEK
"Travis Pastrana bringing a different kind of 'Circus' to town." phillyvoice.com
HEY, WATCH IT!
Here's a video from the awards celebration of the Main Event Series in Texas, hosted by our longtime friend Larry Hughes. The nighttime racing series benefits James Marshall, the former professional racer who was seriously injured ten years ago at the San Diego SX. The series and the awards celebration both look like a lot of fun, and the proceeds go to a good cause.
COST OF BUSINESS (MOSER)
Who hasn't at one time or another pondered the cost to run a race team? Does it really cost a million dollars? I got in touch with someone that would know, Alan Brown, who managed Moto XXX and more recently ran N-Fab Yamaha. It took some convincing, but he agreed to review my race-team budget and give me some feedback.
I thought it was pretty obvious that Alan and I were having some fun with this budget and it wasn't supposed to be taken too seriously, until Dave Osterman started blowing up my Twitter. After some playful banter back and forth I got in touch with Dave directly and we talked it out. The budget was supposed to be taken at face value, where he was reading into it much deeper, asking who is the owner, what is their motivation to starting a team, what are the long-term goals—all valid and important questions for a start-up team but not really relevant to this article. New teams in this industry have a short life expectancy, and after reviewing the cost to run a team you can see why.
Thanks again to Alan for taking the time hypothetically spend my million dollars; it really doesn't go as far as you think.
HOT AND FRESH PULP LINKS
Troy boy did a real cool look-back with Kyle Cunningham and all the different teams he's been on throughout his career here.
Blazier looks back at the bike that Bob Hannah refused to ride...the '82 YZ 125.
JT$ offers up some final thoughts on the MXoN in case you're still not over it here.
RANDOM NOTES
Southwick is back on the schedule for the 2016 Lucas Oil Pro Motocross Championship, and a big reason for that is former pro Keith Johnson, now the manager of The 'Wick. Nick McCabe caught up with him to talk about how the legendary race was resurrected.
The December issue of Racer X Illustrated is out now! In honor of Jeremy McGrath returning to Kawasaki as brand manager, he is featured on the cover. Subscribe today for $19.98 and get a free limited edition T-shirt featuring McGrath's cover! These are print to order, so don't expect to find them up for sale after this offer.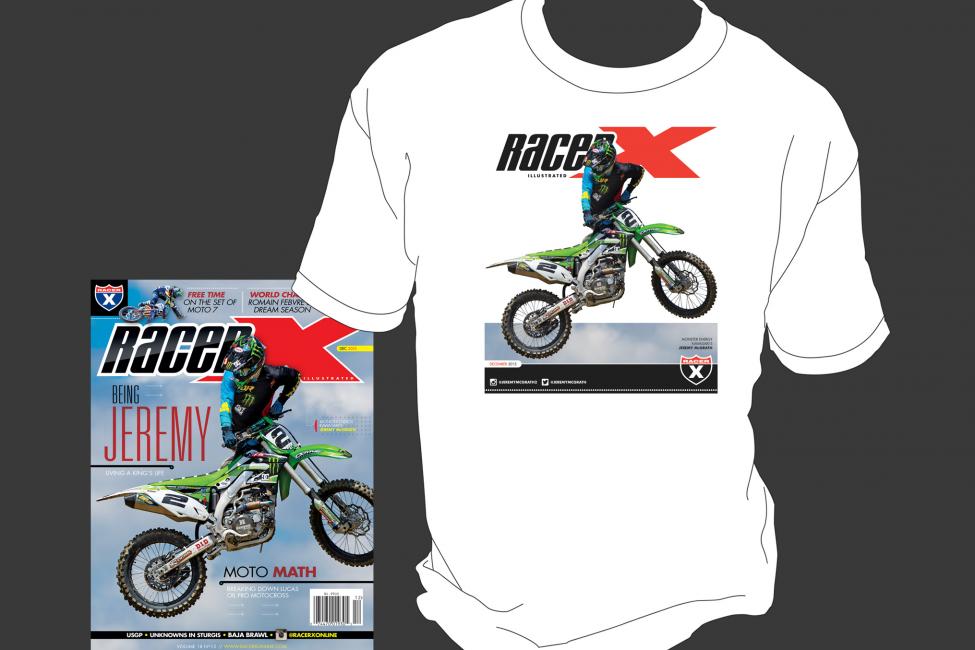 For more from Canada, check out DMX Frid'Eh Update #40.
This Sunday, October 11 at 4 p.m. EST, NBCSN will air the first feature show from the 2015 Rocky Mountain ATV/MC AMA Amateur National Motocross Championship, presented by AMSOIL, which took place July 26 through August 1 at the historic Loretta Lynn Ranch in Hurricane Mills, Tennessee. A second feature show will air the following Sunday, October 18 at 4:30 p.m. EST. This marks the eleventh year of the Amateur National being featured on cable television.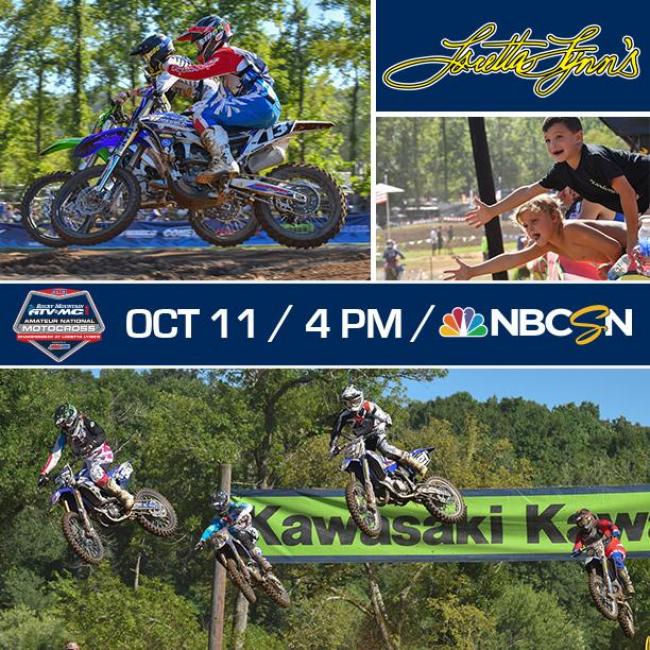 Thanks for reading Racerhead. See you at the races—or the Party in the Pasture!