Hey Ping,
I always read that KTM, Husky, and Yamaha are the only ones that still make two-stroke motocross bikes. But TM is also still making two-stroke motocrossers—85s-300. You guys should look into them. Have you ever ridden one? If yes, when was the last time? If no, why not? It's awesome to see two-strokes making a comeback…. Would be nice to see more on all the two-strokes that are still in production.
TMs new 85 is one sick mini—you guys should check it out....
Aaron Masters
Campbell River, BC
Canada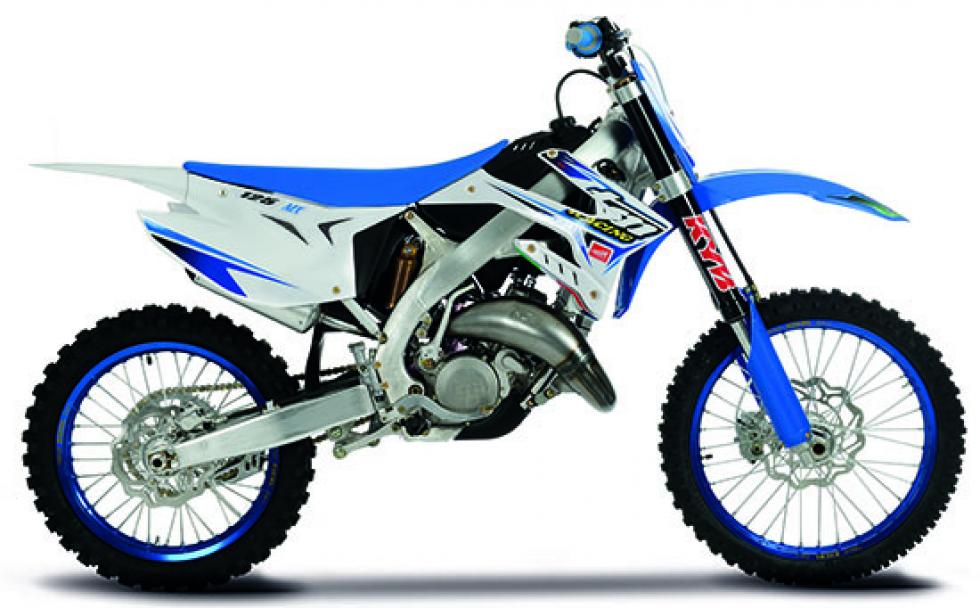 Aaron,
This letter came across very much like a TM distributor wrote it. I'm not saying that's a bad thing, but you should make sure they are paying you properly because you have the pitch down pat. I have, in fact, heard of TM. I've raced against them in Europe and marveled at some of their, uh, creative designs in the past. I've heard good things about their two-stroke line, but they just don't have much in the way of distribution here in the States. KTM fought the same battle when they first made their push in the U.S. Folks who might be interested in buying one decide against it when they realize they have to wait weeks for parts and then get charged an arm and a leg for it. I'd love to check out TM's latest machines, but I honestly have no idea who imports them or reps them here. I'll be disappointed if it isn't a scrappy, little Italian gentleman with a Mario mustache whose first words are, "Dis bike, she's a da best ting you ever see, no?"
I'll see if I can track him down at the local kart track or in my neighborhood sewer pipe system.
PING
Ping,
Are you alright after last weekend's Motocross of Nations? Between your man love for Ben Townley and your deep-seeded American patriotism I was thinking you were losing your mind during the final moto. Your boy Townley still has it. Hope you're alright.
Markee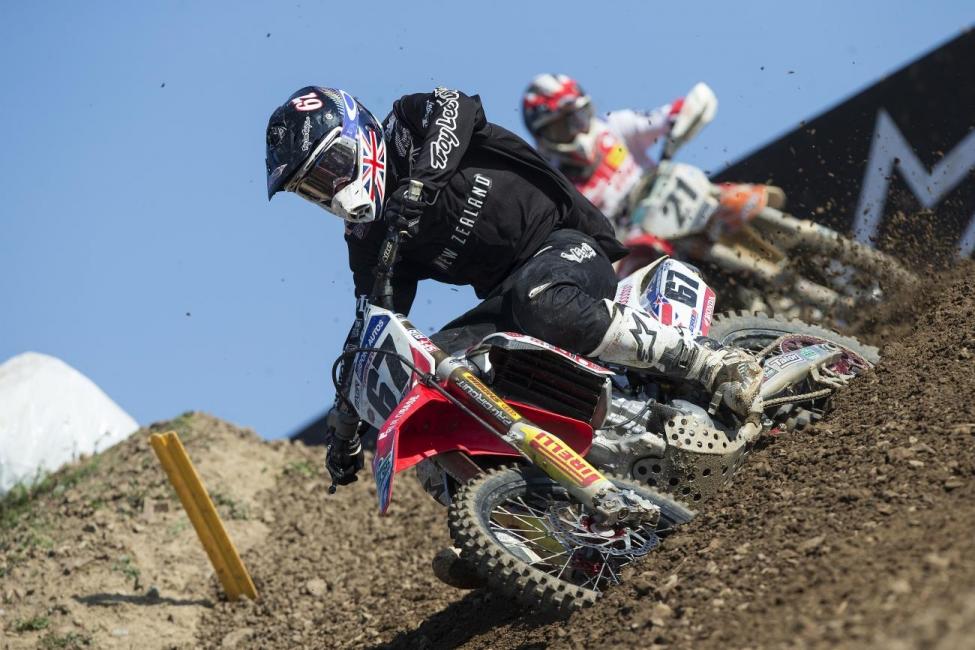 Markee,
Such a dilemma. On the one hand, it's Ben Townley running down the world champ for the win in the final moto. On the other hand, he's stealing points from our guys and contributing to the defeat of the United States. This country may be a mess, but, dammit, it's still the greatest country there is, and if I have to choose between my homeland or cheering for a foreign friend of mine, well…. I don't have to choose between those, do I? Ben took points away from everybody behind Febvre, so it didn't really matter. Still, the MXoN was a bit of an emotional roller coaster for me, and I didn't know whether to rip my shirt off and scream for BT or rip my shirt off and weep over yet another loss at the dirt bike Olympics. Either way, I was shirtless…and probably crying. I appreciate you being concerned for me, Markee Mark. I'm proud of our guys and their effort. I was also very impressed by the French team and their determination to win. You have no idea how difficult that last sentence was for me to type.
PING
Pinger,
I like big jumps as much as the next guy, but this Straight Rhythm thing just loses me. If the biggest place to make up time in motocross is in the turns, then what the hell is happening over there? I live in Idaho, so I haven't seen it in person, but it just doesn't seem like something I would buy a ticket to. What's that event about?
Tyler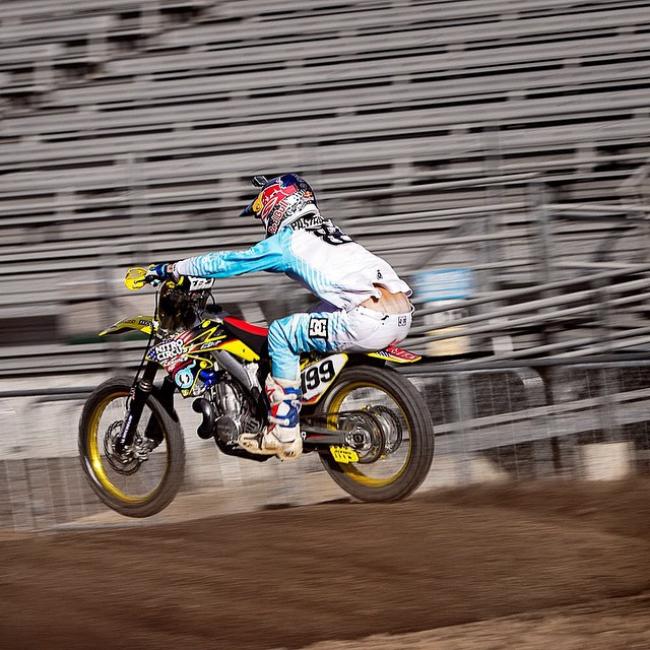 Tyler,
I understand where the idea would make you scratch your head a bit. It started as a real-life Excitebike where even the guys who didn't have the corner speed of James Stewart or Ryan Dungey still had a chance to win. The racing would be close, because, as you mentioned, the biggest difference in most lap times is due to corner speed. Plus, stars like Travis Pastrana could show up and still be competitive. It is a cool and unique event, but there are some setbacks. As you can imagine, viewing is less than ideal. The riders fly by you and that's the only time you see them. You can move down the strip to see different parts of the course, but unless you can run at 40 mph, you aren't going to see them for long. (Ed Note: They moved the venue to the horseracing track this year, which should help in regards to viewing.) Also, you don't get any block passes or bar banging, which are two things I love about racing.
Red Bull always puts on cool events, though, and this one is no different. Watch the broadcast and I'm sure you'll enjoy it. The Red Bull guys have long wanted to do an urban supercross race with some asphalt sections and metal ramps and obstacles you would find in a city setting. It would be like supercross meets Mad Max meets Supermoto. It would be amazing. For one reason or another, it keeps getting shelved, but I think it would be legit. Maybe next year.
PING
Have a question for Ping? Send it to Ping@racerxonline.com.