This weekend's FIM Motocross of Nations is almost here, and we have been counting down the days with our Monster Energy Team USA Countdown, which chronicles each American victory at the event. Today we reach 2009. If you missed any of the previous years, you can view them all here.
If you think picking 250 rider Cooper Webb to ride a 450 at this year's Motocross of Nations is a bit of a risk, consider the plight of the 2009 team. That year, America's 450 motocross ranks were in a state of transition. Undefeated 2008 AMA Motocross Champion James Stewart took a supercross-only contract for the year and did not compete outdoors. Three-time AMA Lites Motocross Champion Ryan Villopoto tore his ACL and was out for the year, and RV's old rival Mike Alessi stepped up to try to take control of the 450 MX points race, only to break his knee cap not once, but twice. The second injury actually happened at the hands of another Alessi rival, Josh Grant, who bumped into Mike at the Thunder Valley National. Grant, riding for the Joe Gibbs Racing Yamaha team, was having a banner year until his bike locked up at the X Games and he broke his foot badly.
Meanwhile, Chad Reed rode fast, smart, and steady on his Rockstar Energy Suzuki to capture the Lucas Oil Pro Motocross 450 Championship. Reed, however, is Australian, and with Americans like Stewart, Villopoto, Alessi, and Grant on the sidelines (and 2007 and 2008 Team USA member Tim Ferry also out with what would be a career-ending foot injury), there weren't many options left.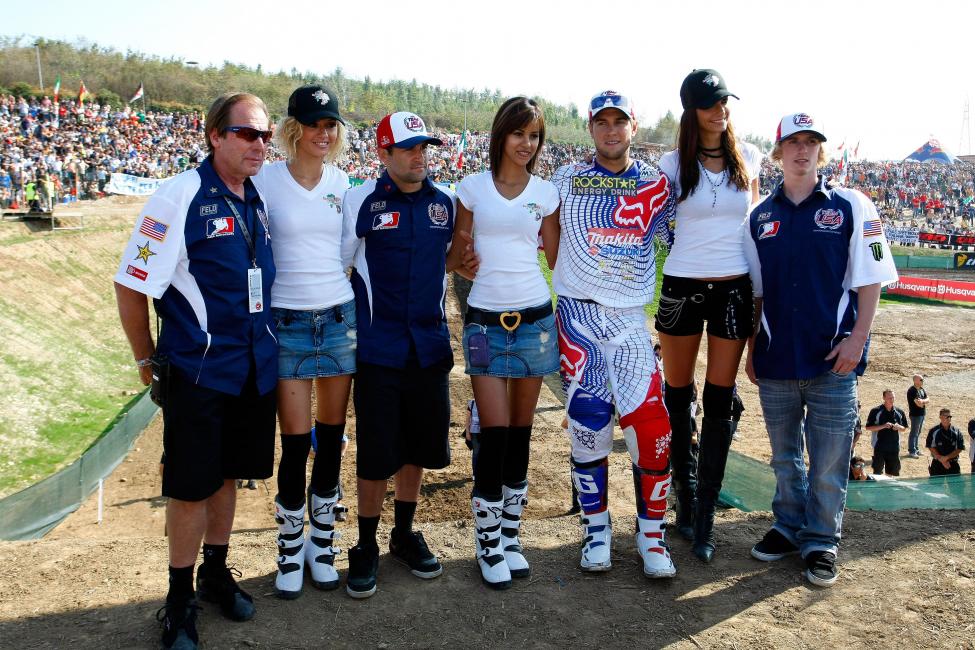 So, Roger DeCoster tabbed his own rider, Ryan Dungey to race the MX1 class on a Suzuki 450. Dungey was a 250 rider, though, en route to outdueling Frenchman Christophe Pourcel for the Lucas Oil AMA Pro Motocross 250 Championship. Dungey's first motocross race on a 450 would come at the des Nations. Flanking him would be Honda's Ivan Tedesco, a Team USA member in 2005 and 2006, who had logged a solid comeback season for third in the 450 Nationals.
Since Dungey was out of the 250 spot, the position went to Monster Energy/Pro Circuit Kawasaki's Jake Weimer, who won three 250 nationals and finished fourth overall in 2009.
Still, this was considered another American B team, like the famous 1992 unit in Australia that had to use two 125 class riders—Jeff Emig and Mike LaRocco—in the lineup.
Other nations were licking their chops, especially Reed and Team Australia. The Aussies had never gotten the Motocross of Nations results their considerable talent would indicate, but with Reed and fellow U.S.-based veterans Michael Byrne and Brett Metcalfe on board, things were set to change. Plus, Italy, led by Tony Cairoli, and France, with a young talent named Marvin Musquin on a 250, would be strong as usual.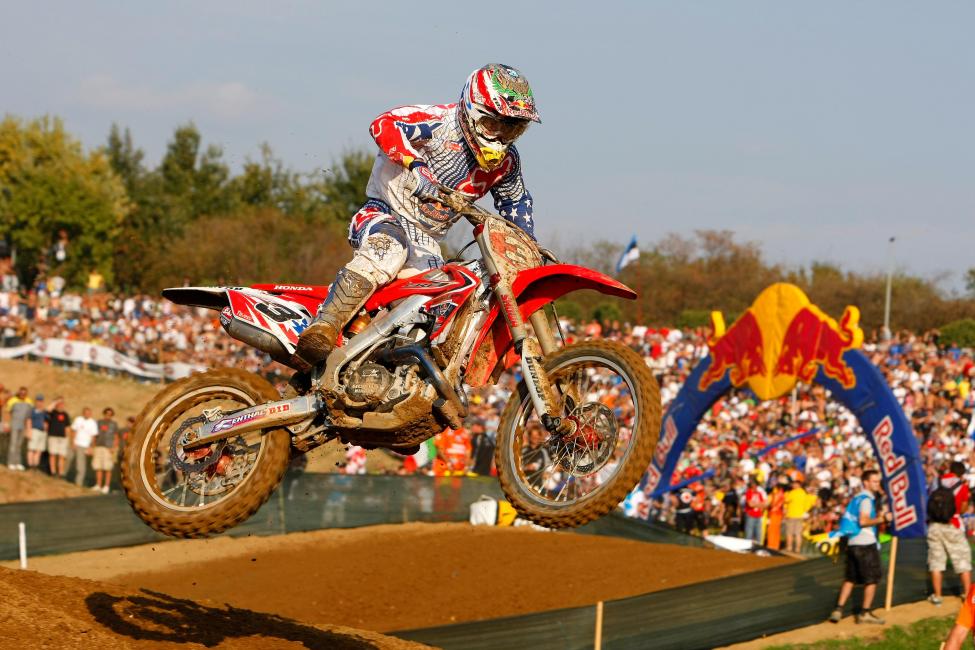 As the gate dropped in Italy, moto one's anticipated showdown between Reed, the U.S. 450 champ, and Cairoli, the MX1 champ in the GPs, didn't disappoint. The duo jumped out early and gapped the field (Dungey was in a distant third), and battled to the end, with Cairoli just edging Reed for the moto win. It was a rare Reed-versus-Cairoli dustup, and an example of the fun matchups created by this race.
The U.S. and Australia elected to put their 250 riders on the second (worse) starting gates, so Weimer and Metcalfe were buried early. Weimer came back to eighth, the third-best MX2 rider, besting Metcalfe's seventeenth. Credit to Cairoli, by the way, who actually holeshot the race from the outside, allowing his MX2 teammate Davide Guarneri to get a better start. Guarneri would finish sixteenth, just ahead of Metcalfe.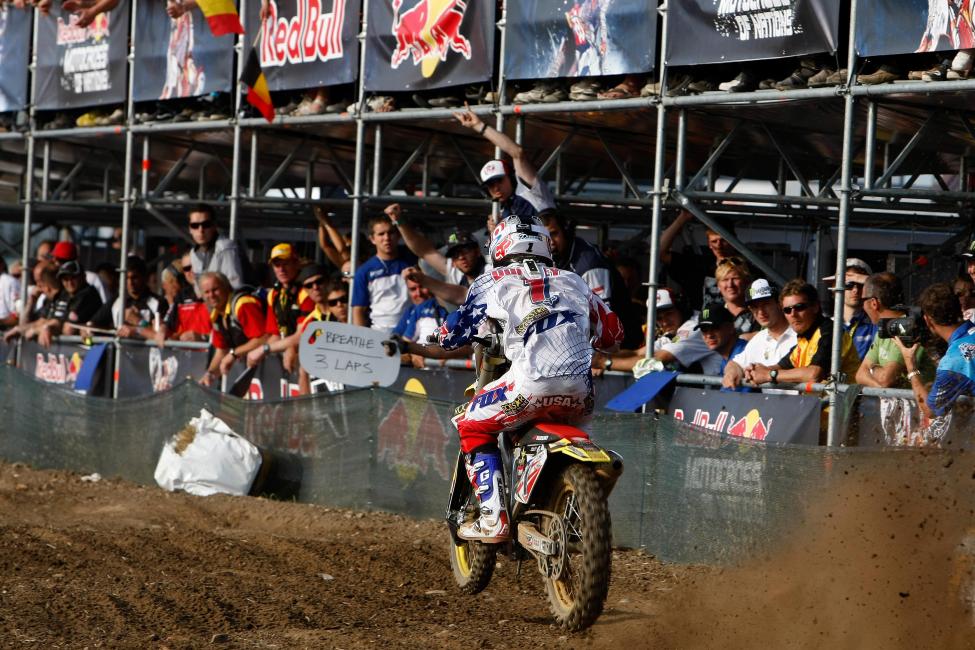 Unfortunately, Australia and Italy's hopes blew up in moto two, when Byrne collided with Guarneri in the air, and both were knocked out of the race. Italy could potentially absorb Guarneri's score with a drop, but with Byrne literally knocked out, a DNS in moto three was almost certain. This is when France stepped in as a contender, with a young Gautier Paulin, normally an MX2 rider, pulling through to win the moto on a 450, while Musquin finished a strong fifth for the second time on his 250F, making him the top MX2 rider for the weekend. Worse for Team USA, Weimer had a crash-filled race and finished twenty-fifth. Luckily, Tedesco was game and ran second until Italy's David Philippaerts passed him with just a few turns to go. The Italian fans went crazy, and both Italy and France had a shot at dethroning Team USA heading into the final moto.
In that moto, disaster struck again for the competition when Reed and Cairoli were wiped out in a massive early crash, and Paulin crashed moments later. Cairoli's moto was done; Reed fought back for ninth. That's probably one of the costliest first-turn crashes ever at this event.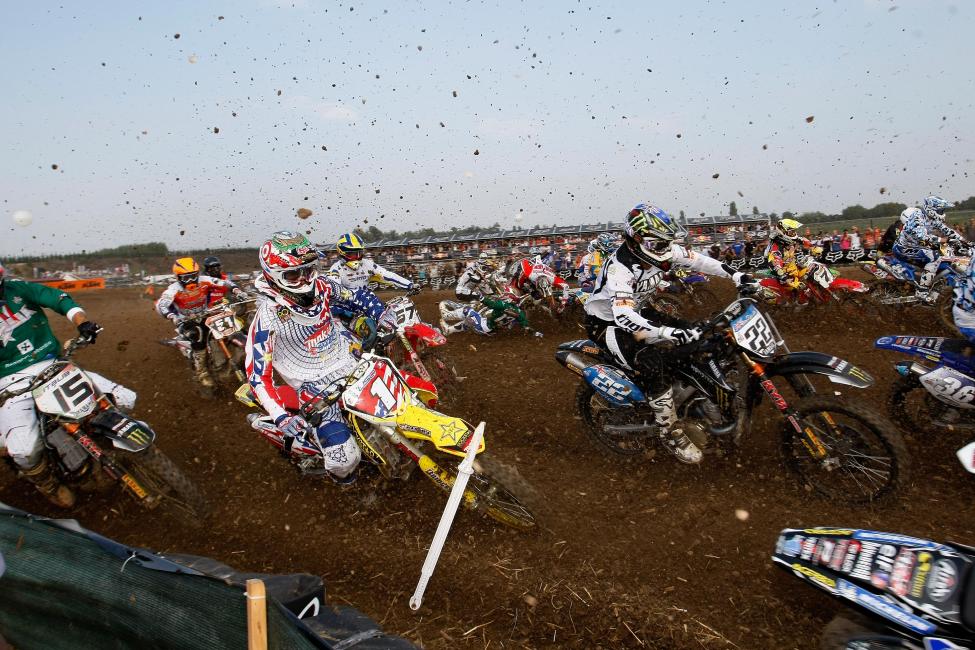 Dungey responded under pressure and started second, then slipped past Spain's Jonathan Barragan to take the lead in the moto. Tedesco was solid in about fifth, until Italian Philippaerts took matters into his own hands and tried to take Tedesco out with a hard pass. Ivan crashed, but kept the bike running and soldiered through for thirteenth. Up front, Dungey won the moto, and with it, Team USA had victory again, an impressive feat considering it was, again, Dungey's maiden 450 voyage outdoors. Dungey's MXoN win capped a season with the 2009 Lites West SX Championship and the 250 title outdoors. He proved he'd be a real contender on a 450 in the future.
Of course, sometimes it's better to be lucky than good, and crashes cost Australia, Italy, and France dearly in this one. This time the Americans were simply the ones who made the fewest mistakes.