Eric McLear's first motocross race was in 1984. His first attempt at racing did not go well—he was lapped four times in five laps by a local kid named Brian Swink. But McLear had talent, and he liked to ride his dirt bike. By 1988 he was fast enough to win both (stock and modified) divisions of the 125 Schoolboy class at Loretta Lynn's. In doing so, he beat Jimmy Button, Ryan Hughes, Jeremy Buehl, and Scott Sheak, which earned him a spot in the esteemed "Michigan Mafia", an informal group of very fast motocross racers who hail from the Wolverine state and grew up racing in the 1970s and eighties.
After his win at Loretta's, McLear turned pro and earned a ride with the upstart DGY Yamaha team. He earned six top-ten finishes, which included a visit to the podium at the 1991 Daytona Supercross, where he finished an impressive third place. McLear was fast and had talent that others dreamed of. But after two short seasons as a pro, he simply quit the sport and walked away.
Racer X: Eric Mclear—a blast from the past. What is going on in your life these days?
Eric McLear: Well, an interview, huh? I'm not sure I'm interview worthy, but for Racer X, okay! So, I work for a bank in Michigan. My main deal right now is that I do construction lending. But my background is in all types of mortgage financing and lending. Construction lending is really what I like, though, and what I focus on. I work at a bank called North Point Bank.
Tell me a little more about the bank and your role.
We are a small Midwestern bank, and I have two assistants and a processor that I work with. It is a really good job; I get paid well. My title is regional sales manager. So if you want to build a home, I can do the loan for you. But the bank is mostly focused as a lender, and not so much retail. But we do have one retail branch in Grand Rapids.
A banker is a rare path for a retired professional racer.
Yeah, I guess. You know, in talking to you, it's funny thinking about how hard I work now. If I gave the effort to motocross that I have given to this, I would have made it a lot further in the sport. Years ago, I started working at a bigger bank and selling mortgages. As I progressed in my career, I wanted less red tape, and made the switch to this bank only three months ago. It's the best thing I have ever done.
Where is your home base?
I live really close to where I grew up, but the town's name is Washington, Michigan. It's right down the road from my hometown of Romeo. But right now I'm up in my cabin in the woods, which is in northern Michigan. For those that don't know, the southern half of Michigan is much more populated and industrial, but northern Michigan is where it's at! My weekend place is on Hope Lake.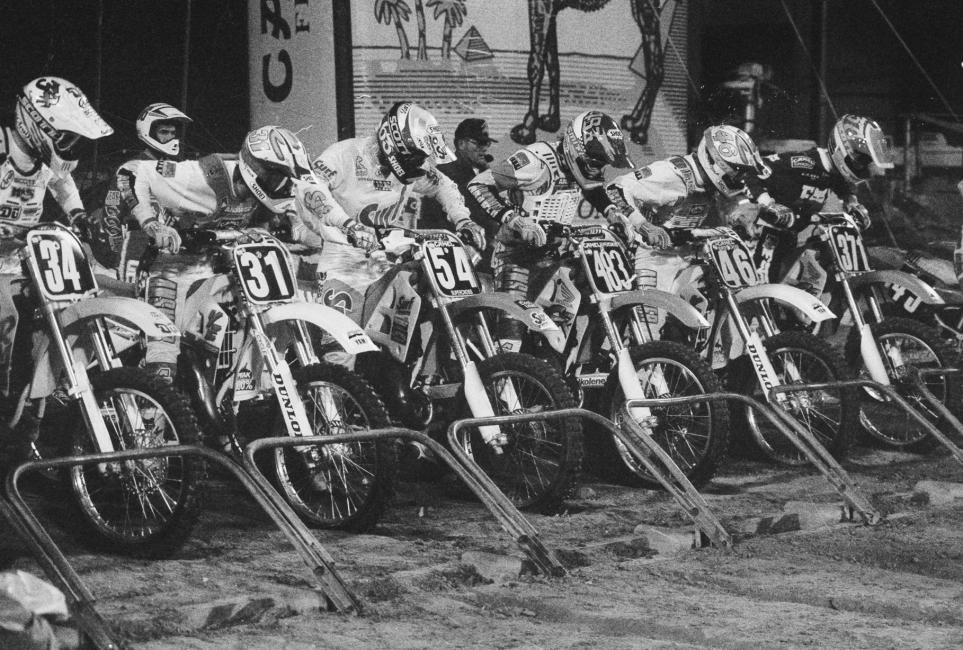 Is that up in the UP?
No. The UP is awesome as well, but it is just too far to drive. I am a motor head, so my cabin is my escape. I have the typical stuff here, including my dirt bike, snowmobiles for the winter, and a jet boat and Jet Skis for the summer. Really, anything with a motor is good for me—I still have the motorsports bug.
Tell me about your time coming up in the sport.
The kids' classes back then were stacked. But it was a really good time. For me, I always chased Brian Swink. He was my rival. The first time I stepped on a track was in 1984 at a place called Bulldogs MC. It was late 1984, and I had never ridden a track before. Brian was there and he lapped me four times. By the end of my first year racing, Brian only lapped me once. I moved up slowly through the rankings. Back then Michigan had so many good guys. Guys like David and Jeff Beckington, Jeff Stanton, Greg and Keith Bowen, John Kitsch, Jeff Curry, and even Eddie Warren, but he was already factory. I guess that's what you called the Michigan Mafia, back when it was still strong. It was a good time for Michigan motocross. My parents were all into it, along with my little sister, and we traveled all over the place. But I started in 1984 and was done by 1991.
You basically swept the 125 Schoolboy class in 1988. In doing so, you beat some guys who went on to have some big careers in the sport. Tell me about that race, and where you were.
Well, that was a good year for Michigan motocross. I think the state won something like twenty tiles that year. But for me, I was feeling really good, and everything just pretty much came together. I remember we were at Ponca City just before Loretta's and I was having a hard time with the concrete starts. I never really had started on them before and I didn't like it. So I didn't do that well, actually. Mike Guerra from Yamaha was there and busting my chops. He was saying how Ryan Hughes was going to beat me every moto and was asking me if he was going to beat me again at Loretta's. So I used that as motivation and found a little more speed. I guess it was just a time where everything I had was on. My dad became friends with Ed Bowen, who was Greg and Keith's dad. I had been riding with them a ton, and was basically the same speed as Greg and Keith.
You certainly were on point that day.
I have a funny story from Loretta's. Not sure which year it was—maybe 1988 or 1989. It was the fourth or fifth moto of the week. I fell in the first corner and was dead last. Like, way back behind the pack. Butch Smith's father and my dad were sitting there, and they thought I was done for and would have a bad moto. But I started passing guys, and with three laps left, I was 10-15 seconds behind Mike Brown, Jimmy Button, and Tommy Clowers, who was leading it. Clowers got a front flat tire, and they told me over the pit board. I stepped it up and managed to win the moto. It was pretty crazy!
Butch Smith—now there is a blast from the past. I've been trying to track him down as well, but he seems to have disappeared.
Yeah, we were great friends. I even lived with him there for a while down in South Carolina. We stayed friends for several years after our careers were done, but now I've lost touch with him.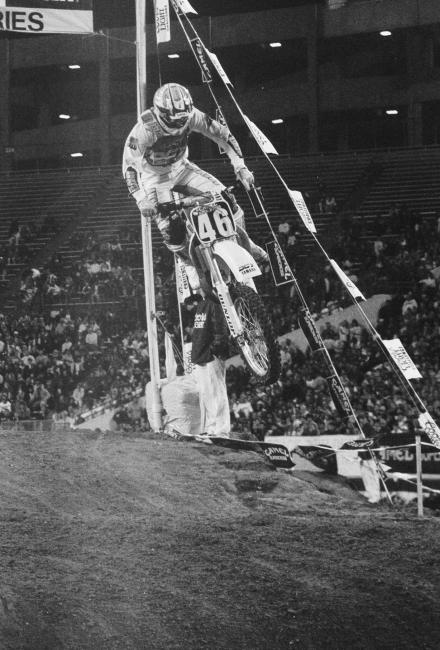 You turned pro in 1990 and had a ride right away with DGY. How was that?
Well, the very end of my amateur career was tough; I broke my wrist twice. Then right after Loretta's, I signed with DGY Yamaha. The team was started by Jim Canner and Jim Swan. They were kind of pioneers back then, as they were semi-factory supported. It was only them and Team Peak/Pro Circuit. The entire program was funded by Jim Swan, though. As soon as I turned pro, I did Millville. Then I moved down to Hank Moree's place in Society Hill, South Carolina. Me and my mechanic stayed down there and trained. Then in 1991, I did my first supercross race. It sounds crazy, but before my first supercross race I had never ridden on a proper supercross track.
Really? You just showed up and raced?
Yeah, if you can believe it! I had never really been on a supercross track. It was really hard for me. All I had ever ridden was outdoor tracks. I had never ridden or even been on an SX track. Back then no one had one to try out. Well, actually Larry Ward did, but he wouldn't let anyone ride on it. So it was a tough deal turning pro. By the end of year, I was struggling. I should have been top three, but I was not.
But your results were not terrible; you had some top tens and even a third place at Daytona.
Oh, man, I should have won that race! I led more than half of the thing. Then I was coming up to lap Butch Smith—we were roommates at the time. It was the tenth or twelfth lap of the race, and I had a big lead over Swink and Buehl. I was lapping Smith and he started racing me, and somehow we just crashed together. That's all I know, as I don't know how it happened. I got up and still salvaged a third though. I was pretty upset, but I suppose it's just part of life.
But then you just disappeared after that 1991 season?
Pretty much. My dad was always good to me; he was there for me if I was fully into it and making a strong effort. It got to the point where he came to what would be my last race—it was at Lake Sugar Tree in Axton, Virginia. My results were not what he [and I] had thought they would be. But I wasn't really training or putting in work that I should have been. After my first moto, he told me if I didn't do better, he was going to pack it up and tell the DGY guys we didn't want to continue. So I had a good start, but it was really, really hot. [Mike] Kiedrowski was leading, but due to my lack of training, I put myself to the limit, and toward the end of the race, I just collapsed. I had heat stroke. I could not move, and they had to cart me off the track. And I quit right then and there. Dad said, "It's time to go home and go to school".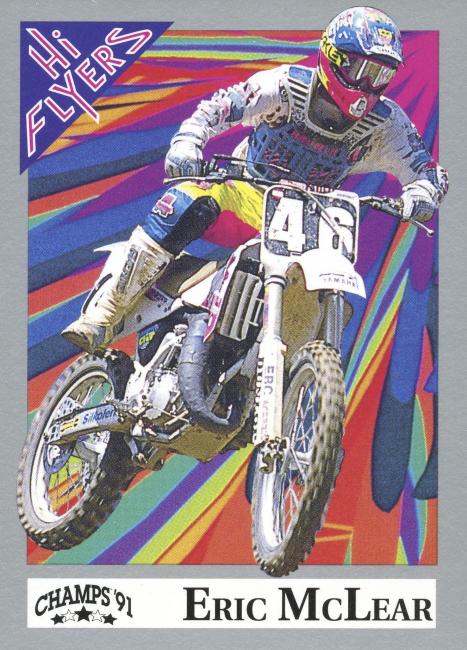 Wow, that's it?
Pretty much. I didn't go near a motorcycle for fifteen years. But it was so much fun. I wasn't in it that long, but I didn't realize what it really took. I never really trained; training just wasn't something I had my in my DNA. Plus no one was telling me to train. In fact, no told me to do anything—I was just having fun. So it got to the point where when I started to get hurt and it was not fun. Like collapsing at Axton—I knew in my head it was time to move on. It had run its course.
How old were you?
Eighteen—I quit when I was 18 years old.
What did you do when you came back home?
Well, I thought I would go work for my dad, but he wasn't about to let me off that easy. So I went to work at a restaurant called Big Boys and signed up for a local college. I cut lettuce and tomatoes in the back of the kitchen and was a chef. It was two months of torture, but then finally my dad let me go work for him. He was in the auto business and ran a tool and die company. I went to work in shipping and receiving while also going to community college and night school.
So you had the motivation for school but not for training?
Well, I was never allowed to miss school, ever. When I lived in California with "Factory" Phil Lawrence, my parents made me go to school out there. When I lived in Florida in the winter, same thing—my parents made me go to school down there.
Wait, you lived with "Factory" Phil? You must have some good stories.
Yep. Me, him, and his brother Randy all lived together. For a kid like me coming from a small town in Michigan and going to live with those two in California, it was a real eye opener. Some of the stuff I saw, it was just a crazy time. I mean, nothing illegal or anything, but the girls, parties, and general lifestyle of California was like nothing I had experienced.
Tell me some of your personal highlights from your racing days?
I gotta say being part of the Michigan Mafia, that was a special deal. And thinking back to just how every weekend was dedicated to motocross. Friday, when school got out, we loaded up our RV and off we went. I just could not wait to get to the track. Racing kept me out of trouble, and hanging out with and meeting the other families made for some incredible memories.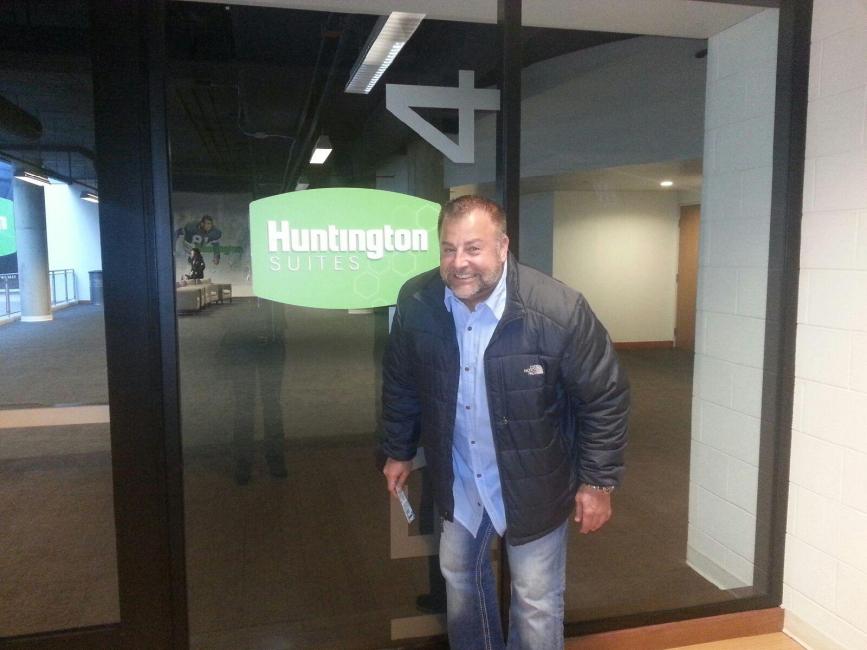 And what about family life today?
Well, I am single, dating, no kids, and have never been married. When I quit racing, I never got to hang out and date, so I had a lot of fun for a long time. But I never got married. I am still very close with my family. My sister Kelly has some kids though, and we are close. My parents both live about ten miles from me, and I see them all the time. They ride their Harleys all around the country. My mother has her 1998 Fat Boy, and she has ridden the thing to Sturgis and Boulder, Colorado.
Do you still ride today?
I still follow the sport closely but have no desire to race. I ride a lot in the fall and spring, but that's about it; it's just for fun. We have a few private tracks in the area, and in fact, I plan on going trail riding tomorrow. So I am big fan now, but for the first fifteen years after I stopped, I never thought about the sport. Motocross pulls you back in. It was funny, I never saw it as a career, so it wasn't about money for me—it was just for fun.
Editor's note: A special thanks to Racer X reader Ron Marsh for setting us up with Eric.