Hangtown Motocross Classic
Rancho Cordova

,

CA
Race Center: Hangtown
Lucas Oil AMA Pro Motocross Championship
Welcome to Racerhead, coming to you from the press tent at the GoPro Hangtown Motocross Classic. The 2015 Lucas Oil Pro Motocross Championship starts tomorrow, so tonight everyone is in the points lead! It's been a busy week out here, not only for the Dirt Diggers, who once again have put together a great racetrack, but all of the teams and race officials and industry folks who had to be stoked to have last weekend off. Now we take it outside, and twelve rounds will decide our series champions. It should be an epic summer.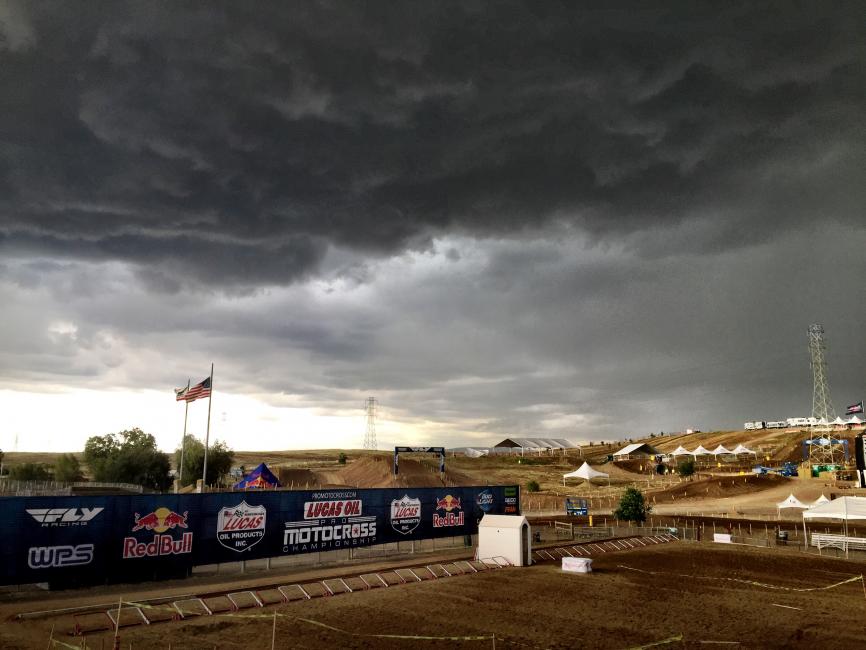 Of course if the race had been held last night or early this summer, it would have been a mudder. The whole area got swamped by a deluge shortly after the press day riding ended, and it was a long overdue rain for drought-stricken California. Simon Cudby posted a gallery yesterday's ride, which you can see right here.
Tomorrow's 47th Annual GoPro Hangtown Motocross Classic will begin at 2 p.m. local time, which means 5 p.m. ET. We are very pleased to be carrying the late practices, the pre-show, and the first motos all live right here on www.racerxonline.com, presented by Nitro Circus, thanks to the folks at NBC and Alli Sports. You can also watch the first motos on MAV-TV and the second motos on NBC Sports Network. As far as international viewers go and folks who want to watch the second motos online or via the NBC Sports Live Extra app, here's a complete guide on how to watch.
I've been busy all week helping out where I can, so I didn't get to see much of yesterday's riding or move around the paddock to find out all of the scuttle and news, like why defending champion Ken Roczen and Christophe Pourcel didn't ride yesterday. They're the true wild cards for tomorrow in the 450 Class! The 250 Class looks wide open—defending champ Jeremy Martin, 250SX champs Cooper Webb and Marvin Musquin, a returning Adam Cianciarulo, the Lucas Oil/Troy Lee Designs guys, the GEICO Honda crew, Rockstar Energy Racing Husqvarna team, and more should make this an excellent class to watch all summer long—but I will let the other guys riff on all that below.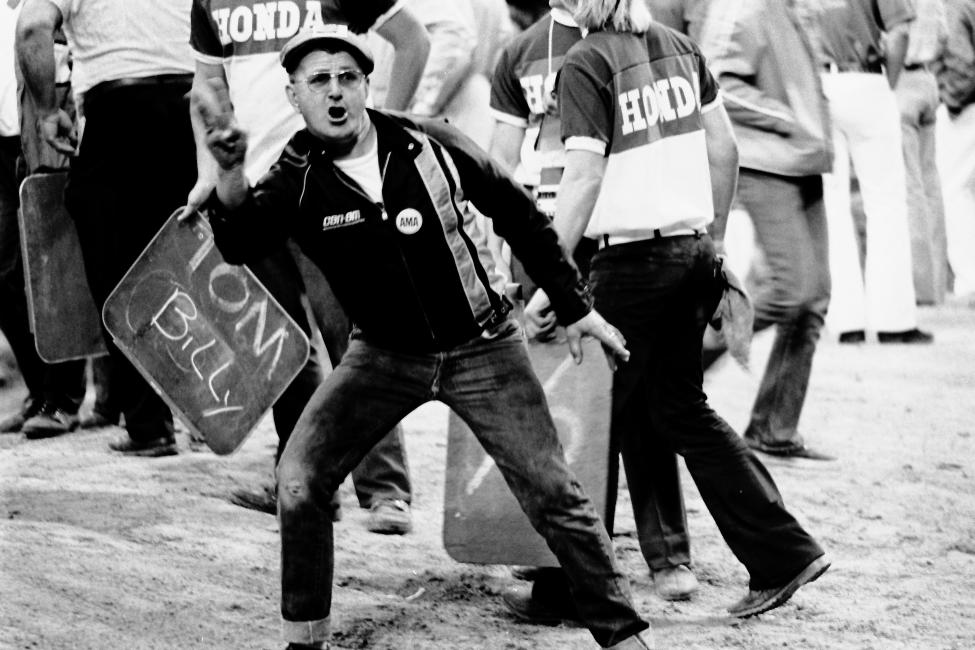 But I do want to take a moment to remember a longtime industry friend who passed away earlier this week. George Ellis lived a life rich in motocross. Hailing from Connecticut, he got his family into racing, and his son Jimmy became the 1975 AMA Supercross Champion. George acted as his mechanic that year, and at many other times during Jimmy's long career. When that was over, he went to work in the industry, and he has a small place in history as the first big-rig driver when Team Kawasaki took an eighteen-wheeler on the road. He also drove for the AMA (his wife Irene was a scorekeeper) and various other entities, and he was always up for a bench race, quick to offer a helping hand, and just a downright nice man. Godspeed, George, it was a pleasure knowing you.
I have to get back to my other job on the infield, so here's Racerhead.
HANGTOWN! HANGTOWN! HANGTOWN! (Steve Matthes)
It never fails. Around the end of any series, be it supercross or motocross, I'm looking forward to the start of the next series. So it's exciting that here we are, less than twenty-four hours from the first practice at Hangtown. It's always a bit of a shock to the system (Billy Idol reference) to see the speed of these guys when you're standing by the side of the track after a winter of the dudes never getting out of third gear (except for the whoops).
Roczen, Dungey, Tomac—yeah, these guys will be great and we've talked about them a lot. But I want to focus on a couple of guys coming into Hangtown under the radar. One of them is Brett Metcalfe, who's racing the first two rounds on his privateer Kawasaki out of his motorhome. Metty's heading north after Glen Helen to contest the Canadian Nationals for the Monster Energy/Leading Edge Kawasaki squad. There's nothing like two US nationals to help get warmed up. Metcalfe was Ryan Villopoto's fill-in at Monster Energy Kawasaki last summer and finished fourth overall. Don't sleep on Metty—he could make the top five either weekend. The guy's fast, he's in shape, and he knows what this deal is all about.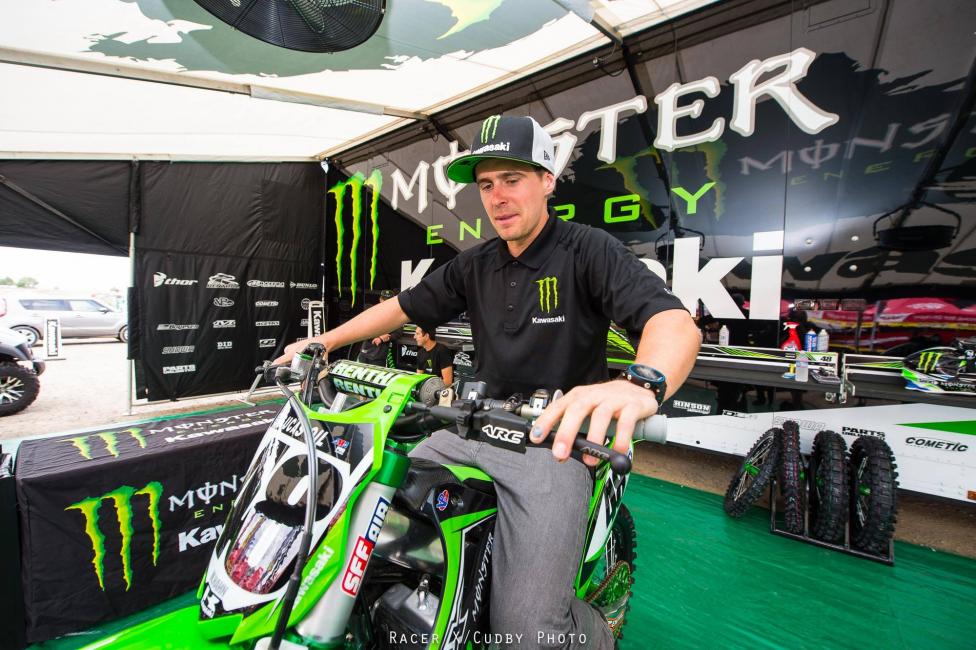 Further back of Metcalfe will be a privateer who's getting a chance of a lifetime under the CycleTrader.com/Rock River Yamaha team. Killy Rusk, who had a nice 450SX season as a privateer, is getting the still-injured Josh Hill's Yamaha YZ450F to ride for the Nationals. Rusk is a solid, no-frills rider who's lurking outside the top fifteen in many motos, but with no worries about finding places to practice, let alone driving to the races, he is perhaps one of those dudes we could be talking about later on. He'll do well at Lakewood, a track he's spent some time on here and there, and hopefully with the increased support he'll be able to take his finishes to another level.
The CycleTrader.com/Rock River Yamaha guys talked to a few riders about taking the ride, but Rusk got the nod because he's already been on a Yamaha (which takes some time for some riders to get used to), he's got no ties to another team, and helping out a privateer is always a good thing. I'm not sure what to expect in a stacked field right off the bat, but keep an eye out for him this summer.
HANGTOWN PRESS DAY (Jordan Roberts)
Since we got to the races early to get everything set, I decided to talk to a few riders about how they've been and what they expect tomorrow. I walked into the Monster Energy/Pro Circuit Kawasaki rig as Adam Cinaciarulo was asking Ivan Tedesco how his chest protector was looking. It seemed a little metro, but whatever... Adam's always great to talk to.
Racer X: Other than getting chest protector fitting tips from Ivan, what else have you guys been up to?
Adam Cianciarulo: Just working on getting back up to the intensity and the speed that the season requires. Been off a long time, so that's something that's only really learned while at the races, but for me it's just about trying to emulate that at the practice track. Ivan's helped me do that both with testing, him seeing the bike and pointing out things that I don't always feel, also with some technique and stuff like that. He keeps me on my toes. When I'm not riding right he lets me know. It's helped me out a lot.
I think since you've grown, like, eight inches since your first pro season.
It's crazy. My first year—two years ago here—or was going to be my first national, I was the shortest one here by far, and now I'm, like, one of the tallest 250 guys out there. So it's changed considerably, but I'm not too tall. I can manhandle the bike a little bit more now. I'm still pretty light. I'm only like 155 pounds now, so starts shouldn't be a problem. Pretty optimal height. Could be good on a 450 too.
Has that changed your bike setup and everything?
Yeah. When I first went pro, when I first really got on a big bike, I had the lowest handlebars, raised foot pegs, and all that. It's pretty much flip-flopped and opposite. It's everything. Handlebars started going higher, foot pegs started going lower, suspension started getting stiffer. It's changed a lot, but these guys help keep me on top of my setup.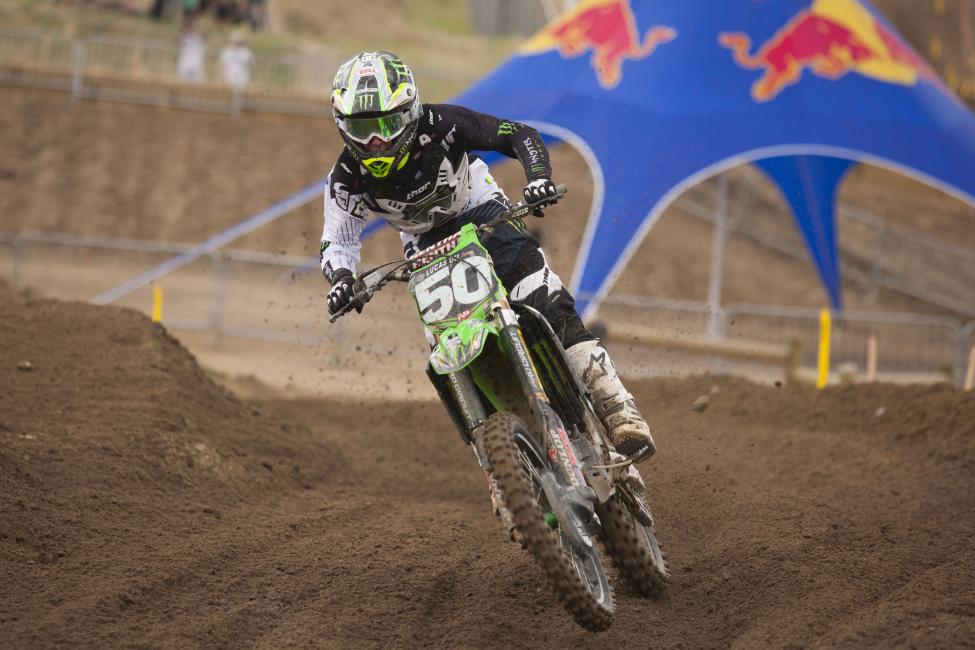 Mitchell Oldenburg, Lucas Oil/Troy Lee Designs KTM
Racer X: How's it feel being under a big TLD tent?
Mitchell Oldenburg: It's awesome. I'm very excited for this opportunity to go race for these guys. Hopefully we get some good races in and I can learn some things and move forward with the season.
Did Tyler reach out to you? How did that come about and when did that happen?
Actually, he gave me a call last Wednesday and asked if I'd be interested in riding the outdoors for him, and of course I jumped at the gun. Kind of worked out some details that night and then I flew out Thursday evening and I've been out in California ever since. I got three days on the bike—excited. It works good. I like it a lot.
Yamaha and KTM are a little bit of a different bike. How long did it take you to adapt and start feeling comfortable on the thing? How much did you have to change?
Not too much. I kind of ride on a little bit different setup than most people, but it didn't take me long. I can usually adjust to the bikes pretty quick. I knew coming out here that the bike was going to be fast, so that was nice. First ride I fell in love with it and I'm ready to go.
When you say you set your bike up a little bit different than other people, what do you mean by that?
My levers I run pretty low for most people, actually really low for most people. Just little things like how I like my levers, clutch, brake levers—stuff like that. Nothing too major. Wasn't really that big of a difference, but different from most people.
Have you spent much time on the KTM before the first three days?
No, actually I have not rode a KTM big bike before. Actually, I haven't rode a KTM since 65s. Kind of excited. Orange is my favorite color, so that's pretty cool.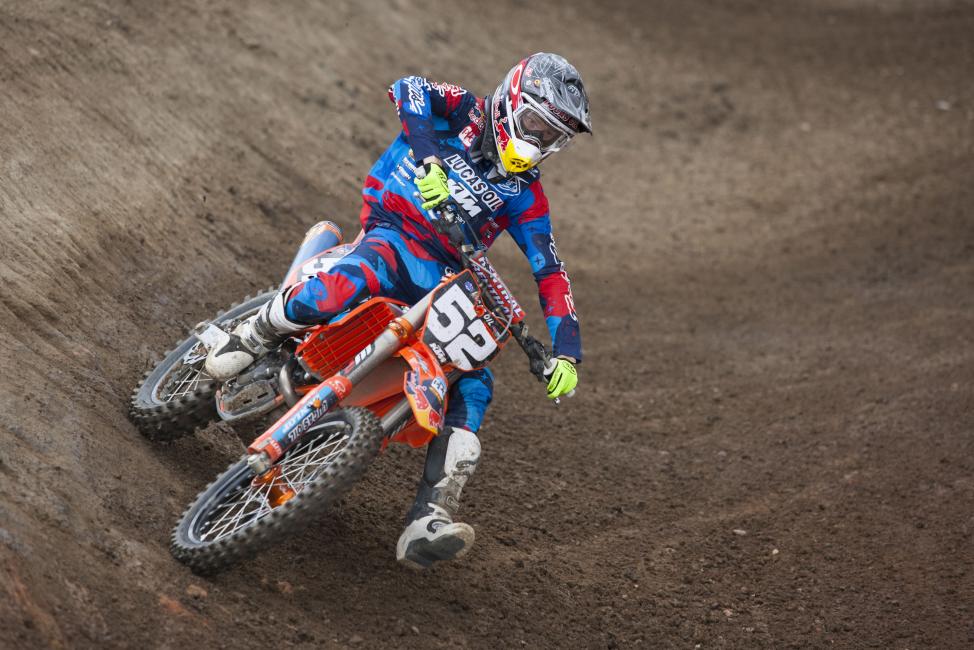 Shane McElrath, Lucas Oil/Troy Lee Designs KTM
Racer X: I think last time I talked to you was in New York after you were just getting off the 450. How's it been getting back to the 250 and doing outdoor testing?
Shane McElrath: It's been good. Getting off the 450, it's always kind of easier to ride the 250 just because you can kind of throw it around a little more. It's just good to learn how to ride the 450, and then you can apply that to the 250, too. Just been working on suspension stuff since Vegas and getting everything dialed in. Just ready to do it this weekend.
How different is your motocross bike compared to your supercross setup?
Other than a little bit of gearing and suspension, I think the motor is pretty similar. Our bikes have ran good all year, and even on outdoor testing and training for the supercross break, our bikes were really good. Just fine-tuning everything and getting as much as we can on the whole bike. Everything's going good.
Did you ride the 450 enough to where you were really relying on that power at any point?
No, not really. I kind of know from past experience what to expect out of the 450. Other than maybe some bottom-end stuff in tighter corners that helped me out. But it was a big shock after I rode the 450 the first time, like getting on it before New York, and then right after New York getting back on the 250, I didn't notice it at all. It was pretty smooth the second time. It's just one of those things.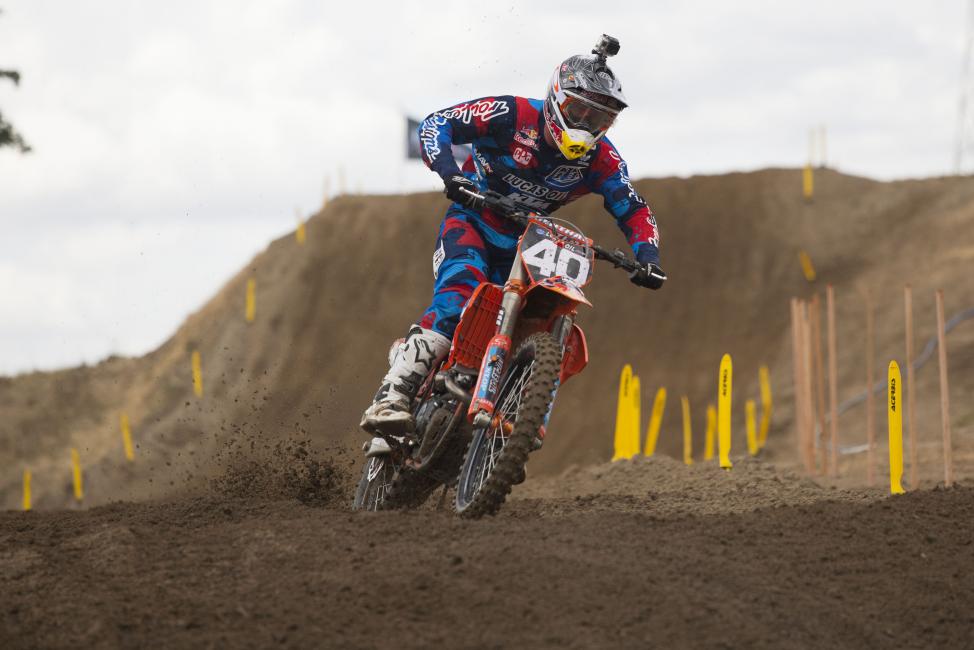 HANGTOWN HANG TEN (Jordan Roberts)
There's no doubt that the Fly 150 is a noteworthy revision to the Hangtown Motocross Classic. There were just a small handful of riders to pull the trigger on the long triple, but there's another new feature that's been generating a lot of talk online and in the pits: the new "half pipe" before the amateur finish line.
There's never been anything quite like it in modern motocross and plenty of keyboard warriors knew the fast line before anyone dirt surfed through the section. The most common comment was something along the lines of, 'I'd just take the cheater line straight down the middle.' While that's certainly a plausible response, we saw a few different strategies from both the pros and amateurs on Thursday.
Most riders hugged the inside when dropping in, would carve across both walls, then exit by jumping out anywhere from the inside to middle of the track. Others would check up before the first wall and ride straight down the middle. That was faster all the way up until having to jump out of the new feature. Riders then had to roll out and swing wide outside, and the berm they created kept getting pushed farther and farther out. It's tough to say which strategy is faster without traffic, but one thing remains true under racing conditions: protect the inside when you have someone riding your rear fender! It's going to be interesting when 40 riders funnel through it on the opening lap.

PEICK RISING ON AND OFF THE TRACK (Chase Stallo)
Weston Peick's stock has soared to new heights in 2015. On the track, Peick is coming off a career year in Monster Energy Supercross. In his first year with AutoTrader.com/Toyota/JGR Yamaha, the California native captured two podiums (the first of his career) and finished tenth in points, despite missing three rounds with injury. JGR quickly locked up the rising star, announcing yesterday they have agreed to an extension with Peick that will keep him on the team through 2016.
Off the track, Peick's brand is soaring as well. Hookit —a digital platform for sports created to support and connect athletes, brands and sports, which provides real-time rankings, data and insights to quantify the talent and marketability of athletes for the industry—tracked Peick's interactions across social media (Twitter, Facebook, and Instagram) throughout the 2015 Monster Energy Supercross season. Since January 1, Peick has gained 18,770 new followers across the three platforms.
As you can see by the chart below, Peick gained the most followers when there was big news surrounding him— unfortunately, in this case, an injury. Also of note: When Peick missed three races he gained the least followers and upon his return he saw a steady growth, reaching its peak at round 13. We have a ton of more stats provided by the folks at Hookit that we will feature on Racer X on Sunday. So, make sure to check back.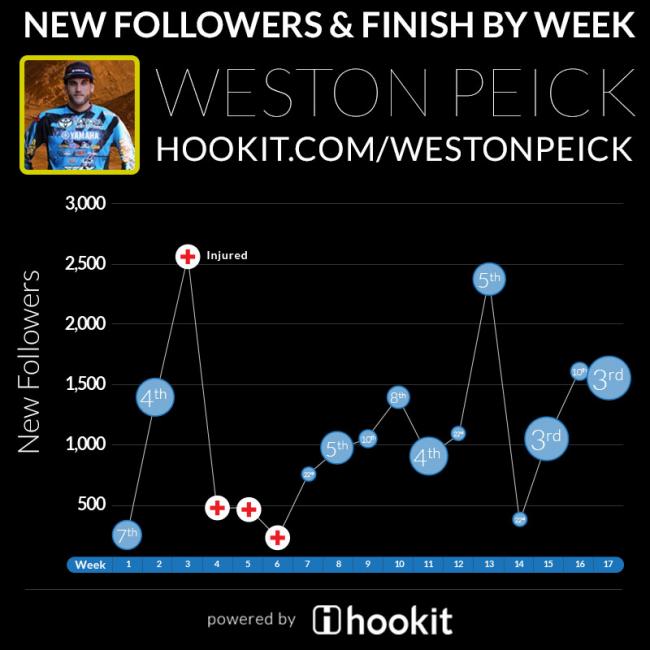 PRO PERSPECTIVE (Jason Thomas and David Pingree)
JT: Hangtown is here! Getting through this first round can be challenging. Everyone will be trying to find their race pace and dial in settings after a long supercross season. For some, it will be a great day and things will fall into place. The bike will be close enough to let them push the edge. For others, the day will be filled with head scratching and soul searching. The first round is always the same in that regard. Settings that seemed so great at the local test track will feel eons from ideal when that gate drops Saturday.
The biggest key to keep in mind is this: Try to improve the bike every time it hits the track, and to stay calm. Think about this little fact: In 2010, Ryan Dungey got absolutely torched at Hangtown and never looked quite right. He was nowhere near the lead pace and was in seventh place seemingly all day. Fast forward to the rest of the season and Dungey absolutely dominated. He figured out where he was struggling, and at the second round he caught fire and raged through the summer. It will be easy to press the panic button if things don't go well tomorrow. I've been there and done that. Hopefully things will go well for all forty riders in each class tomorrow. Of course, we know that won't happen. Staying smart, learning from the day, and rebounding in the next moto or next weekend are all that matter.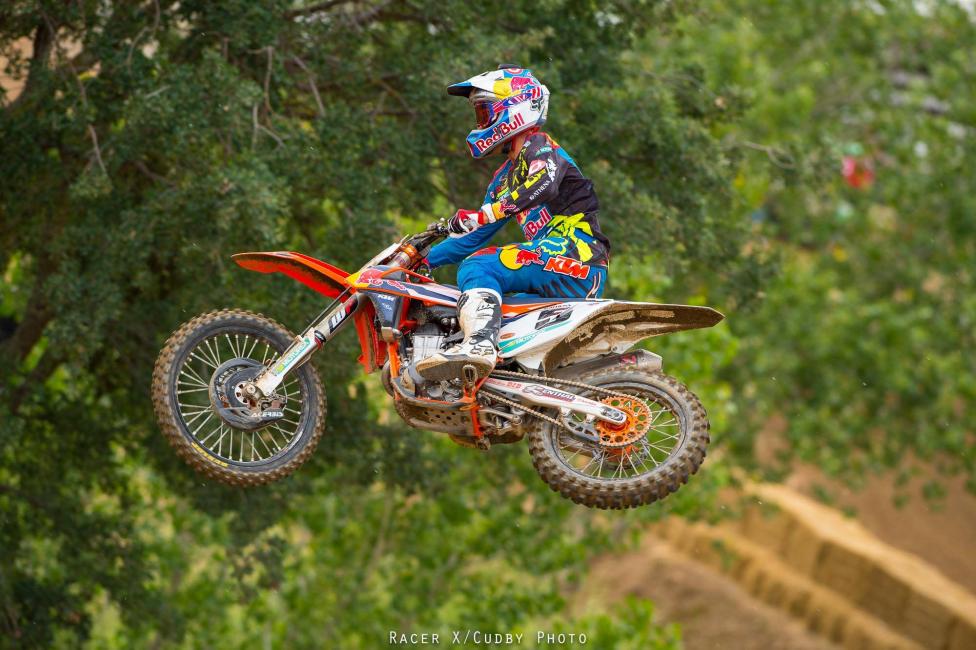 PING: Round one strategy. Each guy is playing his own game of chess as the season kicks off this weekend. Between injuries, testing, and fitness, guys are all over the map in terms of preparedness, and their expectations for Saturday will reflect that. At A1 we usually hear about how each rider just wants to get through the opener and how the championship doesn't really begin until we hit the East Coast. The problem with that theory here is that there are 50 points on the line every weekend now and you can get yourself in a big points deficit in a hurry. I would say you need to have your poop in a group by the time the trucks leave San Bernardino (that means setup dialed, calluses in place on your hands, and bikes up to speed), or you are going to be behind the curve. The top guys will always find a way to the front, but those who want to contend for these titles have to play their cards right as we get underway. We're about twenty-four hours from finding out who's holding aces and who's bluffing. Good luck, boys.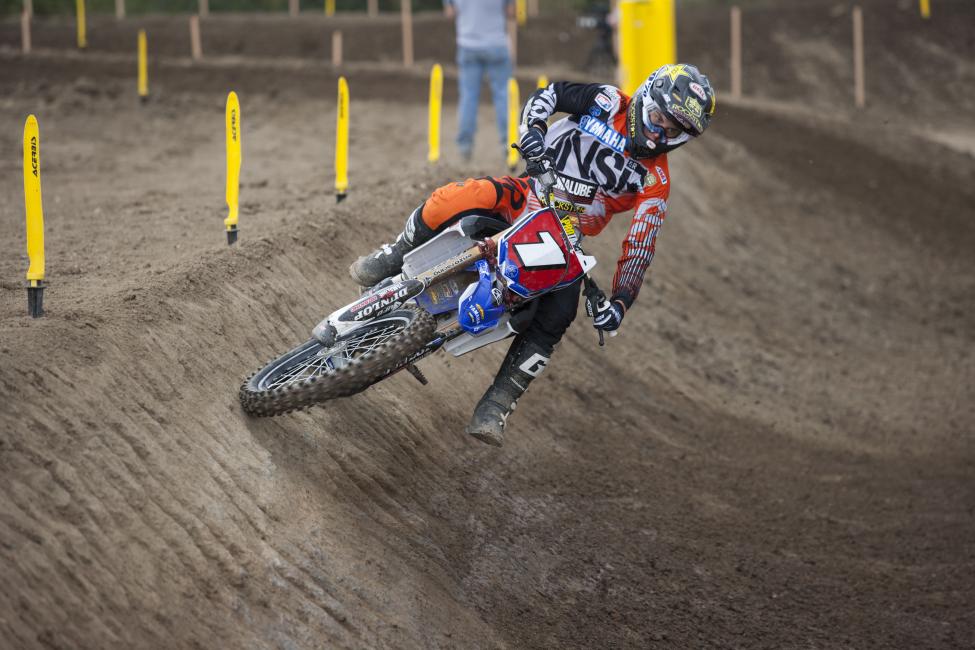 HEY, WATCH IT!
Take a lap around Hangtown right here with Yoshimura Suzuki's Blake Baggett, produced by Guy B. and Vital MX.
PULP STUFF, BRO (Matthes)
Steven Mages was a guy who broke through in Amsoil Arenacross this year, and he's even more impressive considering he holds down a full-time job. Read about him in Troy Boy's profile HERE.
An honest look at the 250SX West Region HERE and 250SX East Region HERE.
Moser goes in deep in his Shorty's column with Ryan Zimmer HERE.
JT and Transworld Motocross' Michael Antonovich joined me on the Fly Racing Moto:60 show to talk about the Hangtown kickoff HERE.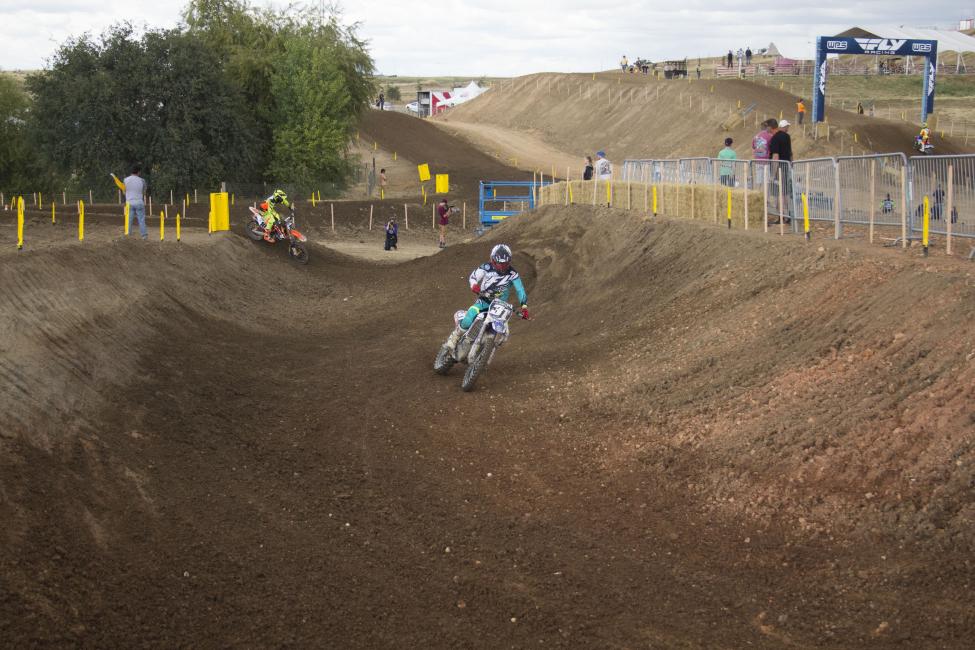 RANDOM NOTES
Marvin Musquin just wrapped up his first career Monster Energy Supercross 250SX East Region title. The new champ is also on the July 2015 cover of Racer X Illustrated. To help him celebrate we are doing a Cover T-Shirt Sub Drive: subscribe now or renew and we will send you a FREE Marvin Musquin cover T-shirt!
The cost for a one-year subscription is just $20, but you have to act now—this offer is available for a limited time only and good only while supplies last. Just click on the banner for more details, then subscribe and get yourself a free Marvin Musquin Cover Tee!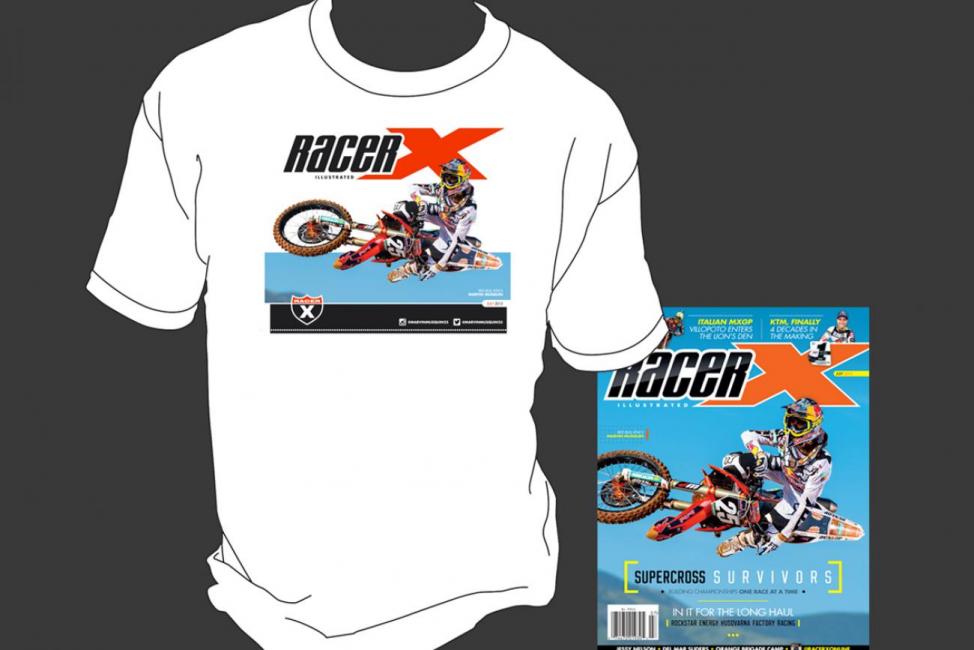 The documentary The Art of Moto's next screening is in San Diego on May 21 at the Reading Cinemas Gaslamp 15.
Thor is sponsoring the Hangtown round of Racer X MotoDynasty Fantasy Motocross and will be giving out prizes to the winners of the both classes. Click HERE for a chance to win.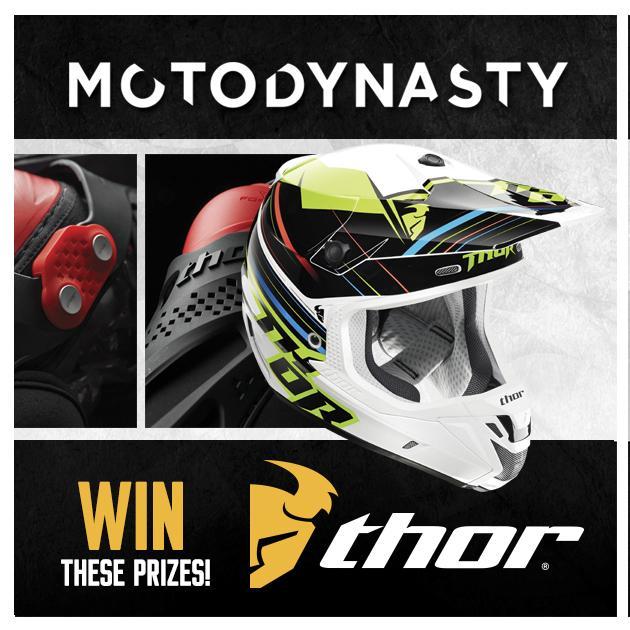 Last week we reported on the Miller Motorsports Park's situation, with the family of the late Larry H. Miller deciding not to renew the lease with the county, effectively closing operations after October 31. But now Motorsport.com is reporting that this may not necessarily mean the end of the motorsports mecca in Tooele, Utah.
WALB in Georgia recently featured MTF and their Military Appreciation Camp on a broadcast. Check it out here.
Set up your spot in the infield with this 30x60 towel featuring HRC Honda's Trey Canard.
Just stop by the Racer X booth on vendor row to subscribe or renew and get thirteen issues of Racer X Illustrated plus a Trey Canard beach towel for just $25!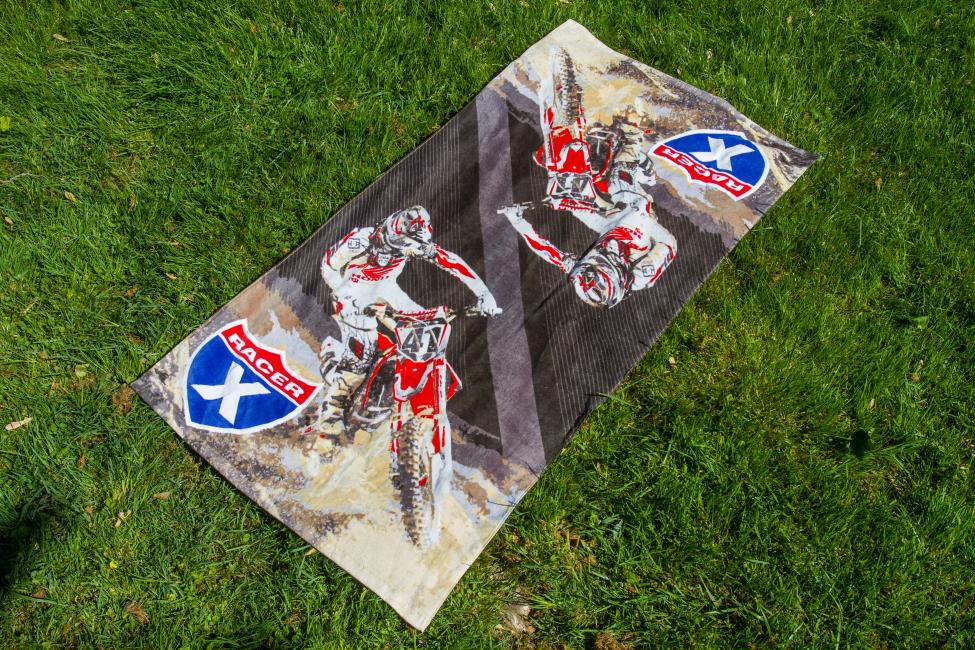 Don't forget stickers are always free at Racer X! Be sure to stop by and get your 2015 Hangtown event sticker.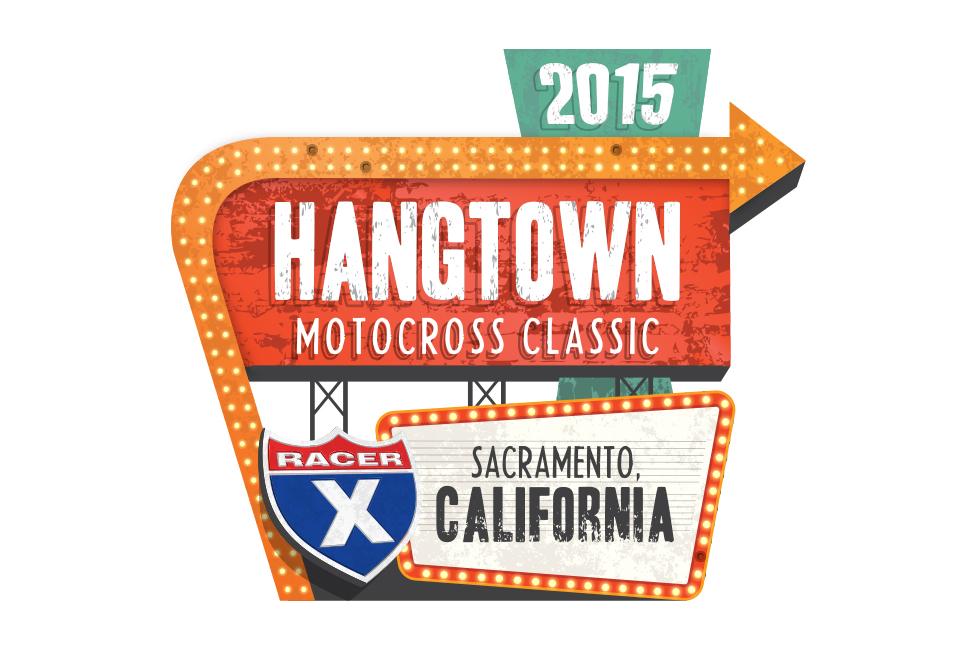 And by the way, the idea for this year's decals came from a hotel I spotted near Deland, Florida, during Bike Week. My fellow participants in #signjousting might recognize it below!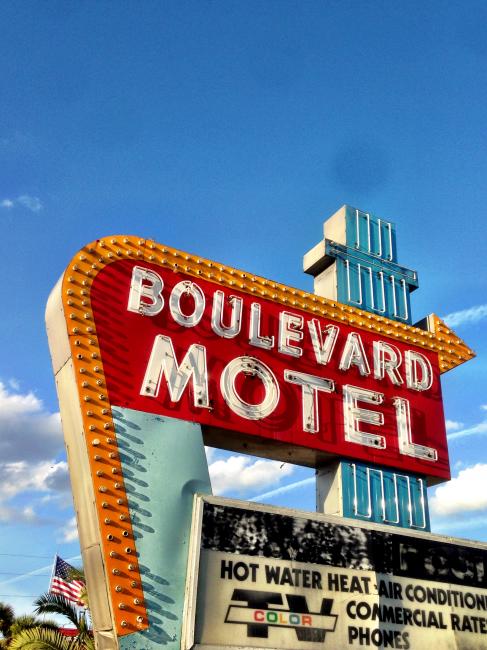 The Kyle Yarnell Ride Day starts and 10:00 a.m. on Saturday at Glen Helen, in honor of Kyle Yarnell, the son of longtime Glen Helen GM Lori Yarnell, one of the most respected woman in the entire motorcycling world. If you're at Hangtown and can't make the ride day but want to help out with the costs associated with this tragedy, please donate by clicking on www.gofundme.com/Yarnell157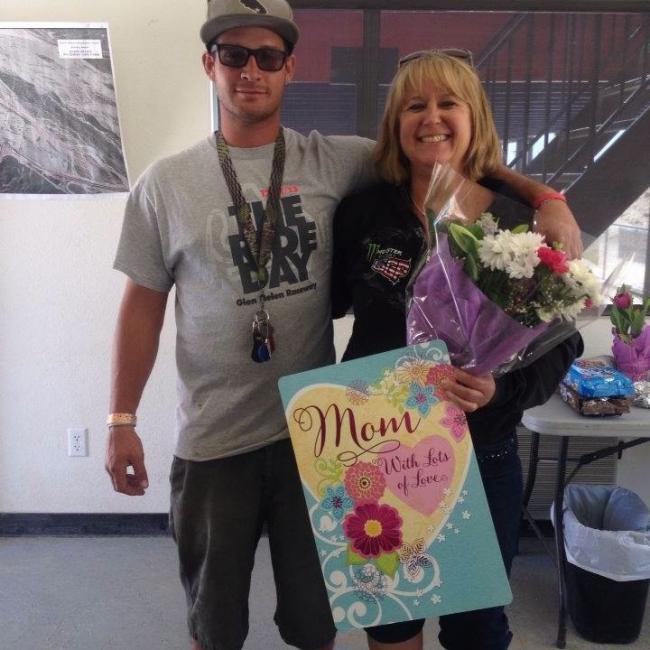 For more from Canada, check out DMX Frid'Eh Update #19
That's it for Racerhead this week. Make sure you either come out to Hangtown and enjoy the races or watch Weege, Grant Langston, and Georgia Albertson right here on Racer X Online, presented by Nitro Circus, or NBC Sports and MAV-TV. See you at the races.