Another inter-office email transcript, stolen for your perusal—this one with Racer X Online Managing Editor Chase Stallo and Editor-at-Large Steve Matthes riffing on the recent trend toward parity in the 250 Class. You just never know when a good old bench-race is going to break out around here!
Stallo: Steve, earlier this week we asked readers "If you were a top amateur, which 250 team would you like to turn pro with?" As of this writing, Monster Energy/Pro Circuit Kawasaki (32 percent) holds the top spot just ahead of GEICO Honda (23.1 percent). While I'm not surprised by this result—Pro Circuit has enjoyed many, many years of success—I think it does speak to the parity we're currently enjoying in the 250 Class. Not long ago, Pro Circuit would have probably held 90 percent of the vote. Why, over the years, have we seen other teams rise to the level of Pro Circuit?
Matthes: For a long time, Pro Circuit had the best bike in the smaller class. It wasn't up for debate. The amount of R&D put into the race machines—the amount of money Mitch Payton spent in order to win—was working. It allowed Pro Circuit (and, by extension, Kawasaki) to offer riders low money and big bonuses, and they more often than not got some of the best riders because the machine was so good. The machine is everything in the smaller-cc class, and PC's machine was always great.
But it's not just the machine; it's the people around there underneath Payton who also make the difference. Suspension guru Bones Bacon is a tireless worker who will do anything and everything to make sure a rider is happy. Zach White and Aaron Johnson work on the motors, and they've been there a long time as well. The amount of work going on around you makes you, as a rider, also put in the work. The support staff and the machine have always been so good over there.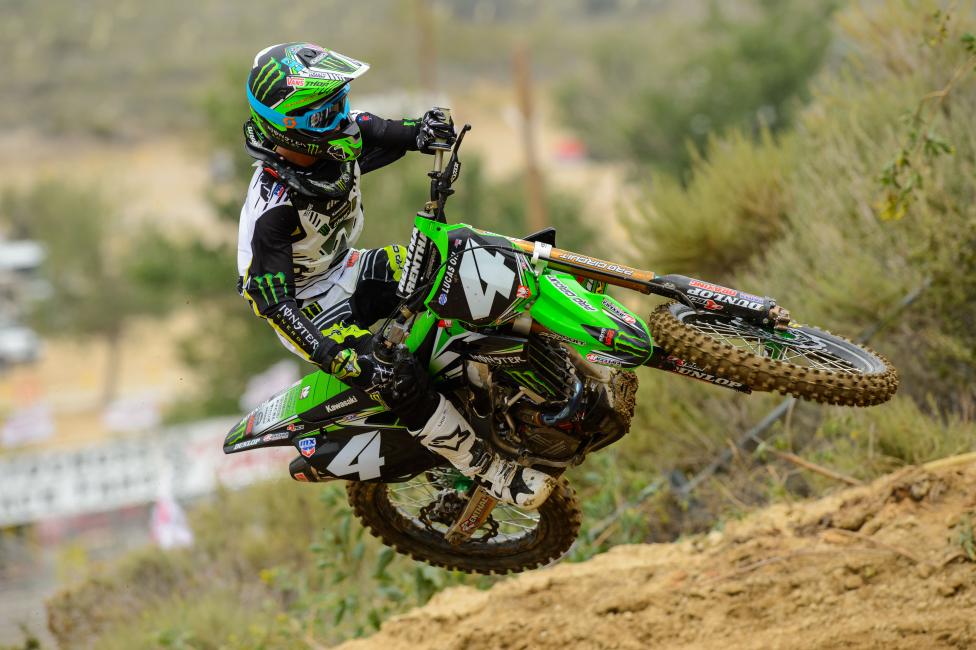 When the four-stroke machine started to appear in our sport, Payton went out and hired legendary horsepower-maker Drino Miller from the Toyota IndyCar program to help him with what he didn't know. Miller passed away earlier this year, but his work lives on over there. The guys at Pro Circuit will never, ever stop trying to be the best. It's that simple.
But enough with the history lesson, Chaser. You're right in saying that parity in the small-bike class has arrived. And you're right in saying that other machines have caught up to Pro Circuit, as more and more smart guys are making power these days—some of whom learned under Payton. But to me, more than anything, it's money that's the reason why PC hasn't been as dominant.
Yes, I'm saying that the program that threw endless amounts of money at its bikes isn't winning as much because of money. Not rider salaries, but in the amateur department. For years, Payton has relied on Team Green, an offshoot of Kawasaki, to provide him with the fresh meat from the amateur circuit, and that program has been copied (and in some ways improved on) over the years. Teams like GEICO Honda have hand-picked one or two top amateurs and basically treated them like little factory riders before moving them up into the big program. Yamaha finally started doing that as well, and KTM looks like it's starting to expand in that way.
Trey Canard, Justin Bogle—know those names? Yeah, they used to be Team Green until GEICO Honda snatched them away. Eli Tomac and Jeremy Martin were picked up from the ashes of the Suzuki amateur program. It's really simple: look at the Pro Circuit program recently and identify amateur stars who were green all the way through. Adam Cianciarulo and Chris Alldredge are there now, and Dean Wilson and Justin Hill (who just left for a KTM deal) since 2008. (Blake Baggett doesn't count because he went to Suzuki his first pro year and then came back to Pro Circuit.) That's just four "homegrown" kids since 2008. Meanwhile, over at GEICO one amateur after another has come up and won over there. And now Yamaha looks poised to do the same with Martin and Cooper Webb.
You'll never convince me that bikes matter more than the riders' skills, so I don't think there's anything wrong with the PC machines. Others have caught up in that department, but to me, more than anything else, it's the other manufacturers and teams committing to amateur motocross that has made Pro Circuit's advantage shrink. You gots to have the horses, Chase. And I don't mean horsepower.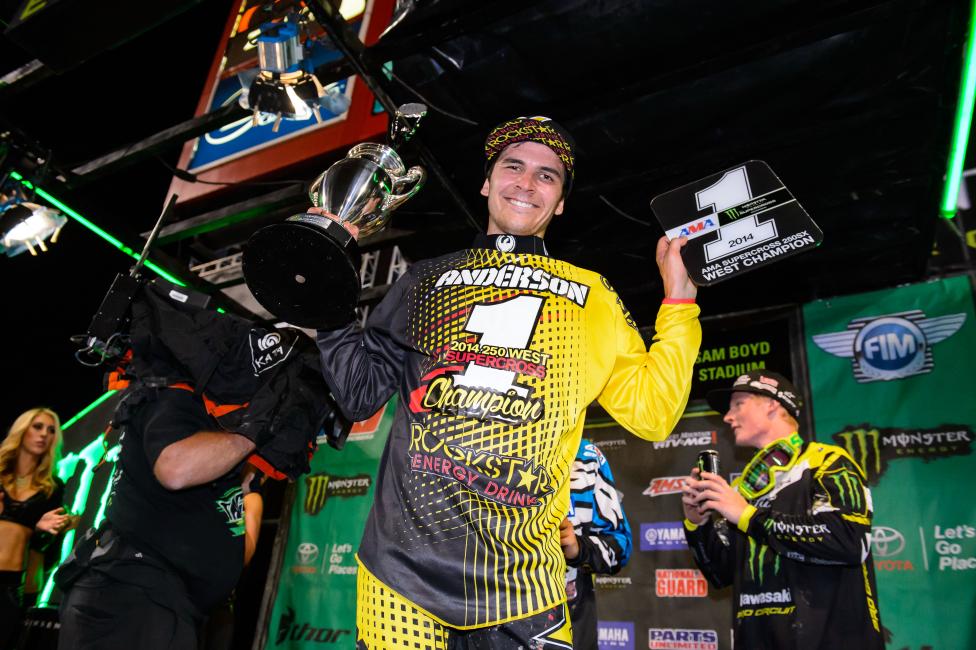 Stallo: And nearly 700 words later, you've covered a vast majority of the points, Steve. But there are a few other things I think we must consider. You're correct: for years and years, Pro Circuit had all the pieces to the puzzle—the motors, talent, etc. Other teams have caught up in that department, which I feel is best for the sport. We want teams pushing each other to develop better bikes and talent. But I really think the direction the sport has gone—kids training at facilities at much younger ages—has led to a talent level across the board that is much more advanced coming into the pro ranks than, say, five or ten years ago. Just look at the factory riders in the 250 Class this year: Marvin Musquin, Dean Ferris, Jason Anderson, Joey Savatgy, Dakota Alix, Adam Cianciarulo, Martin Davalos, Darryn Durham, Justin Hill, Blake Baggett, Dean Wilson, Matt Bisceglia, Zach Bell, Justin Bogle, Zach Osborne, Blake Wharton, Cole Seely, Jessy Nelson, Shane McElrath, Malcolm Stewart, Jeremy Martin, Anthony Rodriguez, Cooper Webb, Alex Martin, Christophe Pourcel…. There are loads of amateur championships and GP wins in that group. And most, if not all, of those kids began training at a facility at a young age.
Matthes: Great points, and sure, the talent level is better than ever before. We just have to look at the fact that Damon Bradshaw (obligatory Bradshaw reference) blew everyone's minds when he got fourth in his second-ever pro moto. Back then the hot rookies like Jimmy Button, Jeff Emig, or the great Tim Ferry (obligatory Ferry reference) would come out of the Ranch as "the next big thing" and struggle to get top ten in a moto. Heck, look at RC's first race—he was a no doubt, surefire next big superstar.
Nowadays, kids like Josh Hill, RV, Mike Alessi (third overall in his second pro race), Bogle, and Tomac (won his first race!) have shown they can jump in and do some damage right away. So you're absolutely right that the talent level has never been higher, but I still don't think that has anything to do with PC's drop in results. I think it's all in the support that has been given out. Team Green was THE place to go if you were an amateur hero, and now so many other programs have shown that if you're selected, you have a path right into a pro truck. Team Green is still awesome, but it's just not the clear-cut choice of an amateur program that it used to be.
Let's ask you, Chaser: If you were a hotshot amateur kid in 1997, where would you want to ride? If you were that same hotshot kid in 2014, where would you want to ride?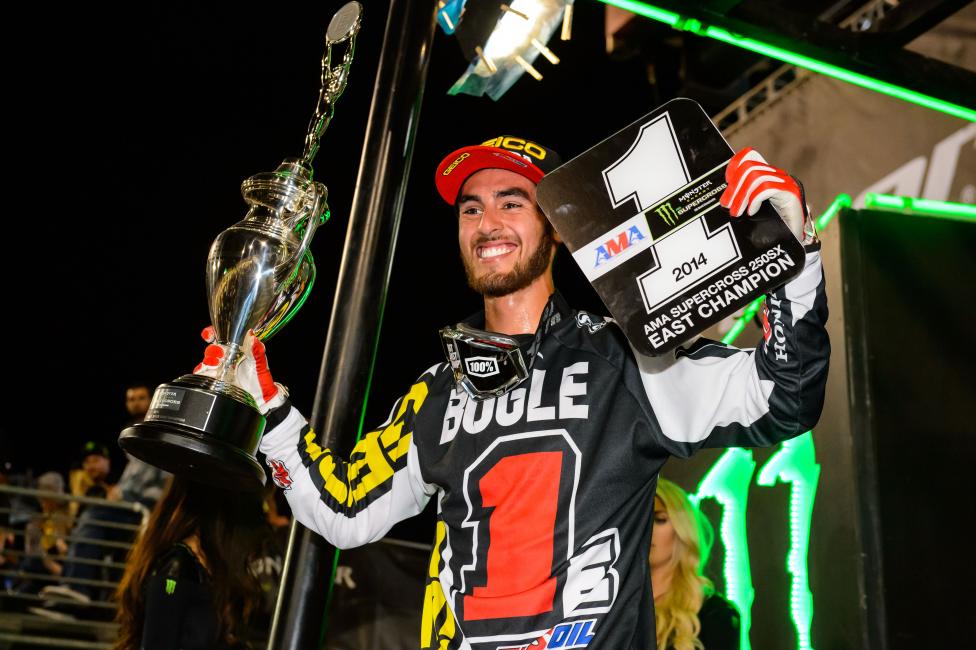 Stallo: In 1997 or in 2014, I would have signed with the team that was paying me the most money. All kidding aside, 1997 was the year Pro Circuit (then Splitfire/Pro Circuit Kawasaki) brought on a redhead from Florida named Ricky Carmichael. (It was technically in 1996, but his first full season was '97). The team that season also had Racer X's own David Pingree. It was around that time that you could see Pro Circuit had it together and was going places. You don't sign a guy like RC without having a good program. Since I'm pressed to pick, I guess I would have gone to PC. Today, I truly believe you can pick a team—PC, GEICO, Star, Rockstar, TLD, Red Bull—and have success. These teams are so close, which was proven this year with three different teams (Rockstar, GEICO, and Star) winning titles in supercross and motocross. Whenever Suzuki does decide to reenter the fold in the 250 Class, they're going to have some catching up to do. Let me pose to you the same question: where would a 1997 Steve Matthes go compared to the 2014 version?
Matthes: You nailed it, bro. Back in '97 I would want to be the next RC or the next Robbie Reynard or Ezra Lusk, who were all Team Green kids at one time or another. Wait, who am I kidding? I'd want to be Tim Ferry!
Anyway, there was no doubt green was the team you wanted to be back then. Now … well, I'd say flip a coin, because Team Green is great, being one of the two GEICO Honda kids would be awesome, and Yamaha's got a good thing going nowadays with Star and Rock River. Cianciarulo very well may be a dual-class champion next year and get Pro Circuit to the top again, but more than ever, there are a lot of great spots open for kids. The 450 Class is a whole 'nother email exchange.