Ben LaMay is a calculated racer who could quite possibly be on the verge of a breakout season in 2015. The CycleTrader.com Rock River Yamaha rider had a consistent Lucas Oil Pro Motocross Championship, which saw him score points in twenty-three of twenty-four motos and finish twelfth overall in the series. LaMay is also coming off of his best overall finish at the Utah National and is gearing up to lead team Puerto Rico at the Motocross of Nations in Latvia. We caught up with the Alaskan Assassin to get his take on his season and what is ahead for him in the near future.
Racer X: We are nearly two weeks removed from the outdoor season; what have you been up to?
Ben LaMay: Right after Utah I flew up to Alaska just to ride and takea vacation. It's been about three years since I have been up here, so I just wanted to come and relax. I've just been fishing and doing a lot of training. I did a two-day training school with local kids up here, and just kind of returning the favor to all of the fans. I've just been hanging out, relaxing, and enjoying the scenery and taking time off.
You finished twelfth overall in the final series standings. Talk about how you feel your season went as a whole.
Yeah, the season was pretty good. The overall finish was great. That's about where I wanted to finish, but I started out the beginning of the year a little slow. I kept crashing or making big mistakes in the first motos. That kind of screwed up my overalls, but my speed was still pretty good. Then midway through I started clicking and putting the whole puzzle together. Qualifying went really good this season. I was qualifying always in the top ten, and then even a couple times I was top-seven or eight. That was really good for my speed, and then in the motos I was always right around tenth to fifteenth every moto. I was pretty happy with my results. I would have like to have been up there a little more. Compared to what I was last year, and the crash I had at the beginning of the year, coming back I was pretty happy.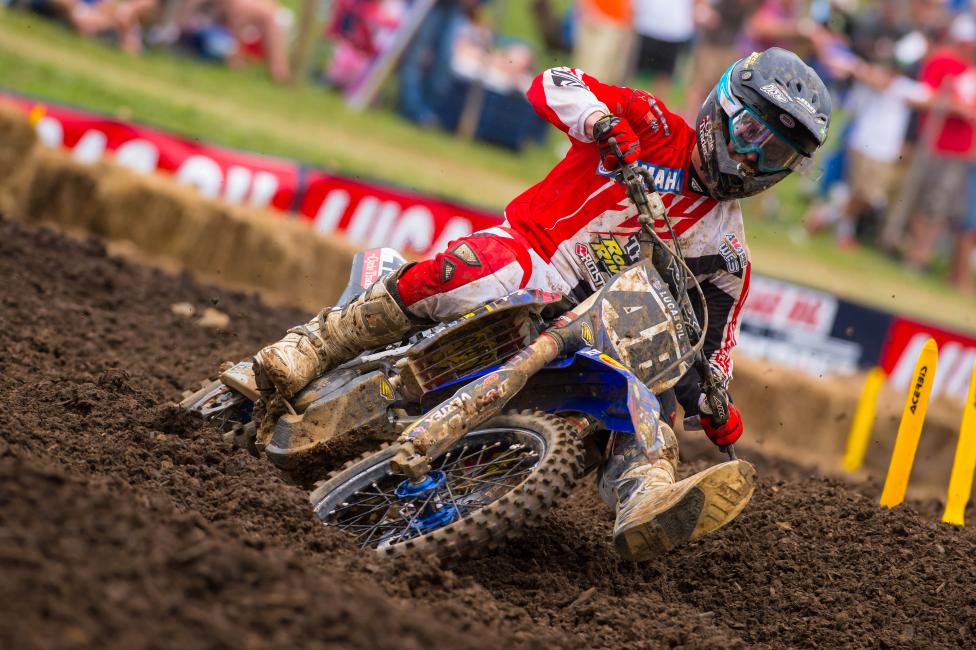 Your best result of the summer was eleventh in both motos and in the overall in Utah. Does a finish like that improve your confidence and attitude going into the offseason?
A little bit, yeah. I mean, I knew that what I finished at Utah was where I should have been the whole year. It wasn't really a surprise for me. That's where I belong. My starts really were kind of lacking, so that's what was holding me back. It definitely gave me a boost of confidence on the offseason and training for next year.
You are selected to ride for team Puerto Rico with your teammate Alex Martin. When did that deal fall into place, and how did it come about?
The team manager for Puerto Rico called me about two weeks before Utah and said that they had a spot open for the MX1 class and wondered if I wanted to do it. I jumped on that, and I really wanted to take advantage and get over there and race with all those guys. I've raced in Europe before, but racing the Des Nations against the top riders in the world is going to be huge for me and just learning and maturing. So just a couple of weeks before Utah, it came about pretty quick.
You'll be riding a Cosworth Yamaha in Latvia; what are your plans regarding getting your bike properly set up and getting used to the environment over there?
We're flying over the Tuesday before, and I am going to bring over a few parts for my bike, just the suspension and bars, just so it is familiar for me. Then we are going to ride a day or two, just to make sure the bikes are all good, and just try to get a feel for it before we get out there in practice. Hopefully the jet lag is not too bad and I can get used to the culture over there.
What goals and expectations do you have for yourself and for the Puerto Rican team at the MXoN?
Definitely our goal is to qualify for the final. I know last year that they missed it by one, and I think they had a few mishaps in the qualifiers. We definitely want to have our A-game on and get up there to qualify into the finals. We'll just kind of see how it goes really; I don't really have any expectations. I just want to go out there and have fun and ride with some good guys out there. I think if we all ride like we do in the US, we'll impress a lot of people.
As far as next season goes, are you locked in with a team?
No, I'm not locked in with anybody yet. Everything is still up in the air, but I definitely would like to stay with Cycle Trader Rock River Yamaha. They've been a part of me the past four years now, and they always take care of me really well. I want to stay loyal to them, but it's not locked down by any means right now. We'll just see how it goes. We still have a little bit of time, but definitely need to start hammering down and locking something in pretty soon so that we can get everything ready to go for next year.
Are you planning on doing the Monster Energy Cup or any other offseason races?
Yeah, I've got Des Nations coming up and then Monster Cup right after that. Then I am doing some local races in Texas where I live, just to get the race pace going and to make some money. I am actually going over to Germany to do the supercross stuff there just before A1. Yeah, I am going to try and probably be pretty busy this offseason. I wouldn't really call it an offseason, just a lot of testing and a lot of racing. I am going to keep on the program.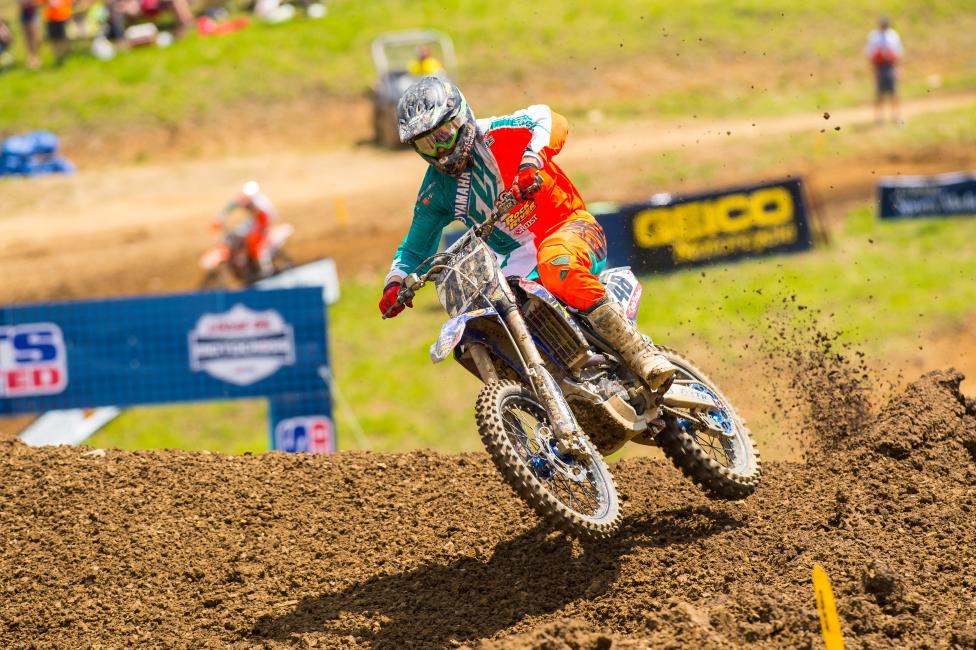 It is early for this, but gearing toward next year, what are your goals for supercross 2015. Where will you be happy to finish?
I don't really know for next year. My main goal is just to get in better shape. I want to try and drop some pounds and get in better shape; that way the physical fitness aspect of it isn't a factor. I just want to strengthen my speed and be there. I think if I can do that for supercross, I think I would definitely be up be able to be in the top ten for next year. That's where I belong. I know the riders that I grew up racing, and they're kind of putting me behind a little bit. I want to catch up and get up in there. I want to mainly focus on my fitness this offseason and try to get more prepared in that range for next year.
Do you do your own training or do you have a trainer?
I just train myself. I know from the past, a lot of people have helped me out. I know the right things to do and stuff like that.
Who would you like to thank for this season?
Cycle Trader Rock River Yamaha—they are pretty much the whole program. You know, they have supported me for a long time. All of the sponsors that support the team have a huge impact. The whole program, I would like to give thanks to them. Larry Beardsley at lbeardsleycpa.com is a good friend of mine who lives in Texas. He's always taking care of me. They're some people that definitely helped me out this whole year.