If you are looking for all-new features and upgrades in a motorcycle this year, the 2015 RM-Z 250 isn't going to excite you. There is literally not one thing changed on this motorcycle from last year that will make it perform better. The graphics are super bold and new, the seat is a different color, and some of the small plastic bits on the bike have gone from white to black. That's it.
Fortunately for Suzuki, the 2015 model is an excellent platform that works great for a wide range of skill levels. The engine is snappy and potent, though it does sign off a bit earlier than some pro riders would like. The chassis is nimble, comfortable, and stable in the roughest of conditions. This motorcycle changes directions better than any other bike ever built. If you like cornering and you think that is an important part of dirt bike racing, then you'll like the Suzuki—the cornering traits are simply amazing.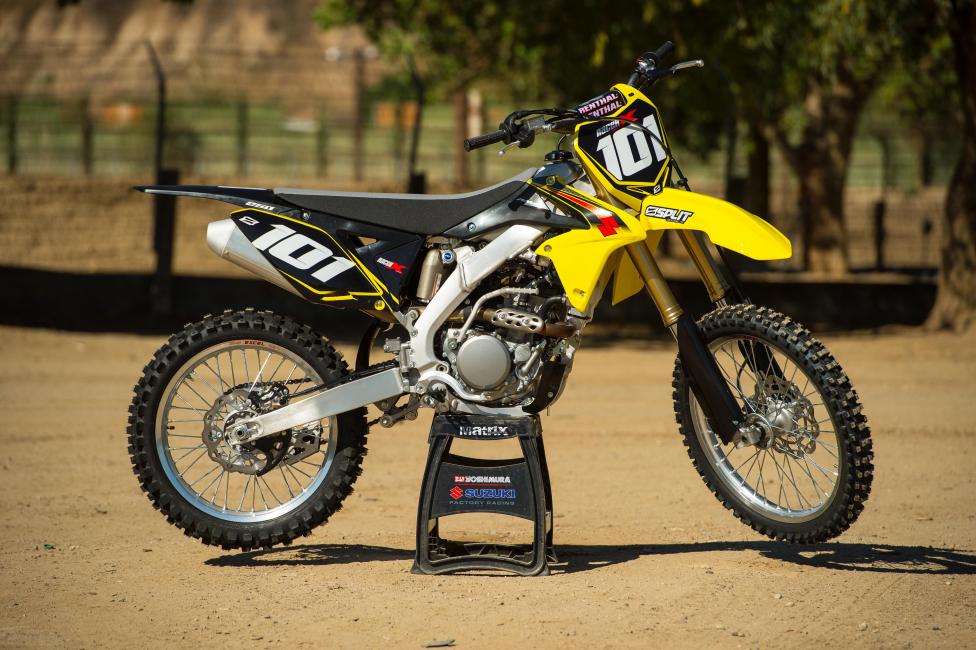 The suspension is solid and proven (this bike does not get the new TAC fork like the RM-Z450) and works well right out of the box. The recommended sag setting is 105mm, which worked great for me today. The preload on the fork is a key tool in setting the front end up properly, so be sure to make adjustments if you feel like the front end needs to sit up more or drop lower to be balanced. The gearing is good, but a lighter rider (150 lbs. or less) could definitely benefit from going down a tooth on the rear sprocket.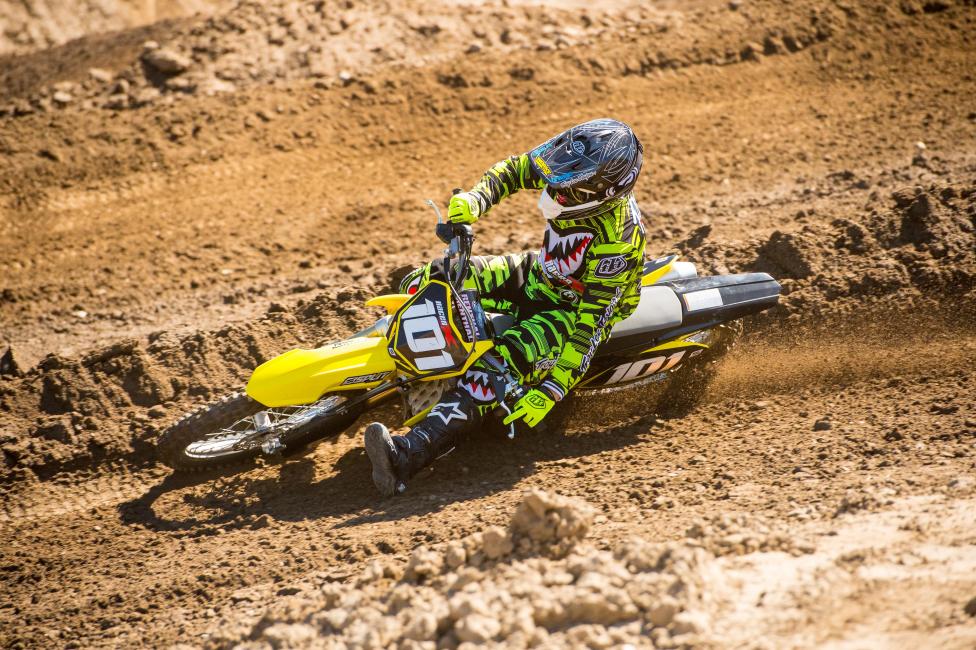 Despite the lack of new features, the RM-Z250 is an awesome machine. It does everything well and turns better than any other bike on the track. Well, unless there is another Suzuki on the track at the same time, of course! Next up, we'll see how the 'Zook does in our upcoming 2015 Racer X Shootout.
For more on the 2015 RM-Z250, check out Racer X Films.