It's been a pretty wild ride for Yamaha and their storied premier-class thumper. It was revolutionary back when they introduced the 400 with Doug Henry, and it transitioned into the king of the class while the other manufacturers played catch-up. Then it kind of hit a plateau and retained the same design for years before introducing the all-new reverse engine design that it features today.
This design has been met with some criticism, but the engineers have worked diligently to find the answer in the handling department. This year Yamaha's race teams inspired some of the changes and others are the result of Yamaha's R&D department, but both are geared at refining the Yamaha YZ450F.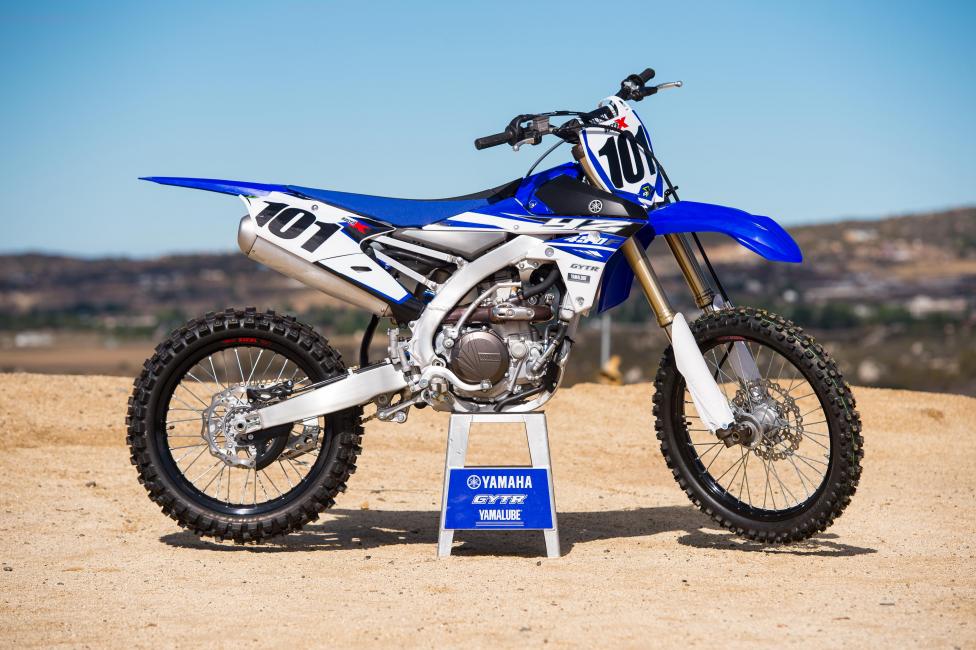 For 2015 there are changes to the engine to make it more rider-friendly and manageable. A lighter throttle return spring, recalibrated FI and ignition timing, smaller rear sprocket, new gear stopper lever, and Dzus fasteners on the airbox cover are all fresh changes in 2015. The front forks have a new outer tube, which is less rigid than before. It also has new internal settings and oil levels. The lower motor mount bracket is a different shape and made from a different material to change the front-end feel. I know it seems like a trivial change, but things like that can have a big effect. In the past I've changed the material of a certain bolt to change the feel. For instance, having titanium bolts in your triple clamp versus steel can give you different characteristics in the front end. Dunlop MX52 tires are also new, as well as in-mold graphics on the shrouds, black Excel rims, and a gold DID chain with corrosion resistant plating.
On the track the bike is as fast as ever. The ECU updates spread the ample power out over a larger range of RPM, and there is pretty much power everywhere and anywhere you want it. I love this engine; it's very fun to ride. The handling was good, but the track wasn't very rough, so it was difficult to get an accurate reading on the suspension. I was happy to be back on KYB spring forks after riding on air units recently. The reduced weight and cost of air forks means manufacturers are pushing them, but personally, the feel of this fork is much more comfortable to me. The YZ450F corners really well and moves around easily in the air and in tight transitions. Yamaha's mass centralization efforts have paid dividends in this area.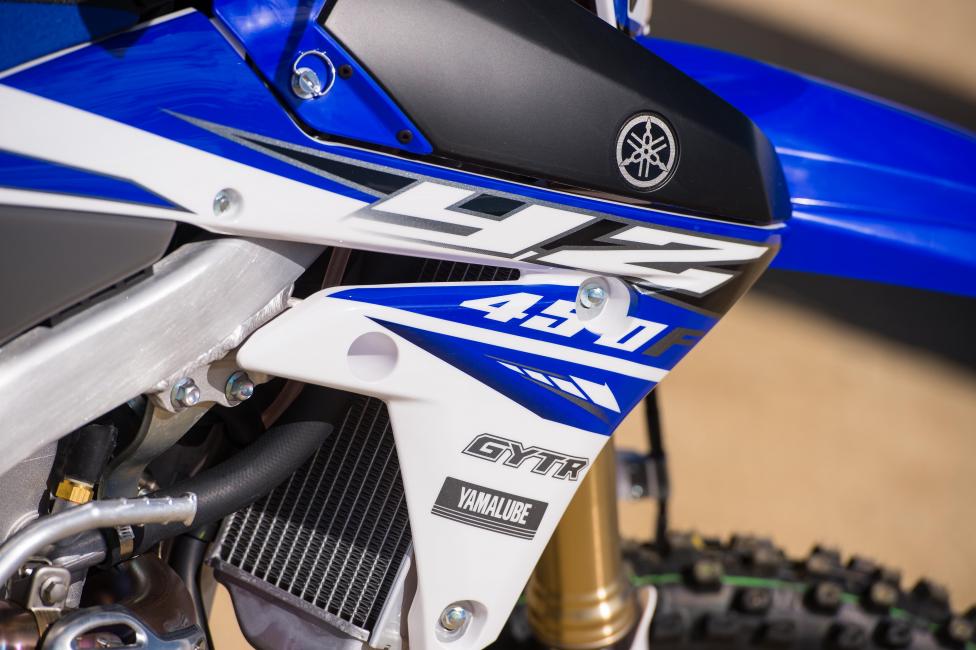 I would caution new buyers to be sure and pay attention to sag settings. If the sag numbers are too low this bike can have a very loose rear end, which can get you into trouble in high-speed sections. I suggest starting at 105mm and either adding sag from there or opening up the high-speed compression to keep the back end planted.
The new throttle spring is a great change; one of my pet peeves is a throttle that is hard to pull. I love the new Dunlop tire combo, and the new Dzus fasteners are a major improvement for servicing the filter. All in all the 2015 YZ450F is a great machine that is refined from last year and better than ever.
For more, check out Simon Cudby's film from this morning.