You weren't picking Jeremy Martin as a pre-season favorite to win this 250 National Championship, were you? Don't feel bad, no one was. We're not even sure Jeremy did!
But he's here and he conquered. For this week's The List, we've run through some of our previous favorite unlikely champs.
Jimmy Gaddis, 1993 West 125SX: Hard to imagine, but there was a time when Mitch Payton's Pro Circuit Kawasaki team was a newcomer and an underdog, such as in late 1992, when Payton was cut from Honda's factory program and scraped together a little support from the green folks. A few months later, the underdog team and its rider would take the 125 West Supercross Championship.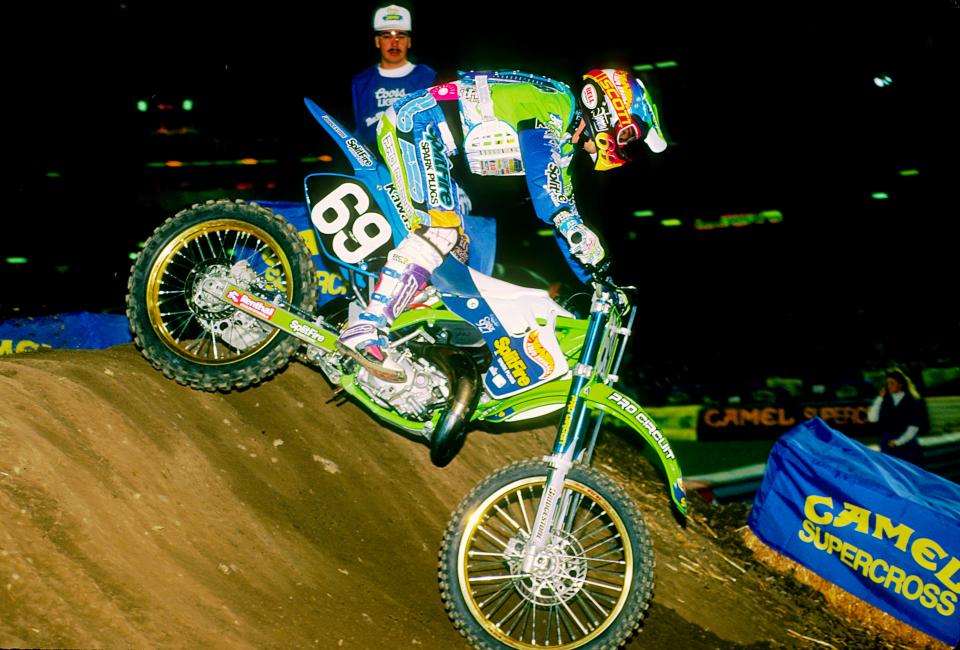 Justin Bogle, 2014 East SX: Just earlier this year Bogle was recovering from injury and not expected to even race supercross. He clawed his way back to the track, but the Monster Energy/Pro Circuit Kawasaki team was dominating, anyway (they've come a long way since 1993, folks). Then a series of injuries ruined the PC effort—they were literally exchanging injuries and the red plate—just as Bogle found his stride.
Ty Davis, 1990 125SX West: What do all-time talents like Jeremy McGrath, Jeff Emig, Buddy Antunez, Jimmy Button, and Mike Craig have in common? They were all beaten by Ty Davis for the 1990 125 West SX title. What's more, Davis was a privateer after being dropped by Team Suzuki after the 1989 season. Davis would go on to a Hall of Fame off-road racing career.
Trey Canard and Ernesto Fonseca, 2008 and 1999 Lites East SX: Trey and Ernie won SX titles in their rookie seasons. Even all-timers like Jeremy McGrath, Ricky Carmichael, and James Stewart couldn't pull that off.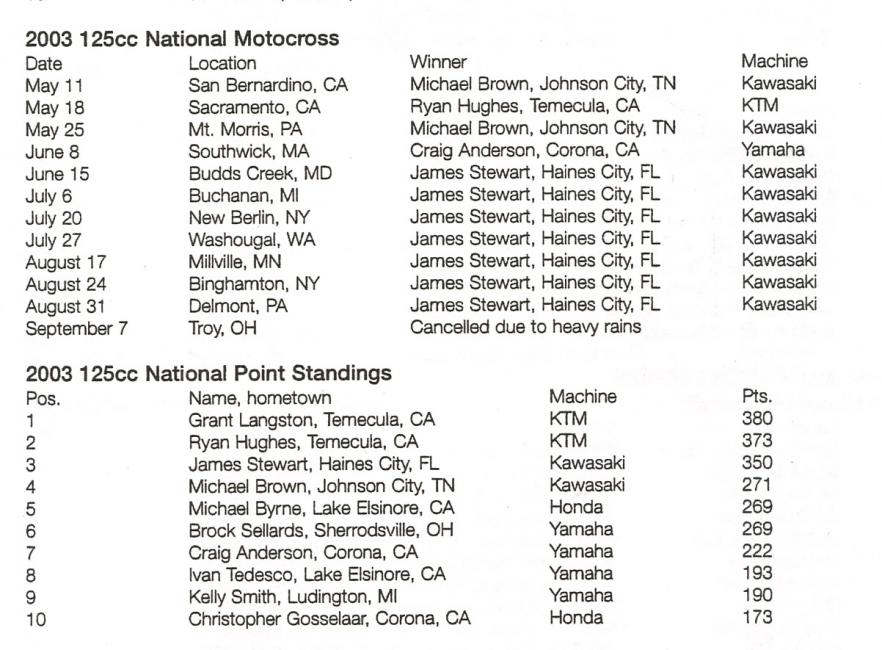 Grant Langston, 2003 125 nationals: We list this one not because Grant, who won the 2000 125 Grand Prix title and shoulda' coulda' woulda' won the 2001 125 nationals, wasn't a likely choice; rather, it's the way he did it that was unexpected: he didn't win a single national overall all season long. In a crazy season consistency really counted.
Bob Hannah, 1976 125 nationals: The Hurricane sure did come on strong, and fast. He won some Florida Winter-Am races, got some Yamaha help, and then proceeded to knock off the original American motocross superstar, Marty Smith, for the 125 national title. It pretty much happened that fast. Hannah's dominance of the Hangtown opener was as shocking as they come—he'd literally raced one national ever before this. Soon, a series of "Who the hell is Bob Hannah?" shirts were being worn at the races.
Jeremy McGrath, 1993 250SX: Rookies don't win 250SX titles, especially not against established stars like Jeff Stanton and Damon Bradshaw. We think you know the rest.
Mike Kiedrowski, 1989 125 nationals: Kiedrowski holds the record of highest-ever AMA national number to win a title, taking his #762 to the #1 plate. It was even more unlikely since Damon Bradshaw was the prospect expected to take it to the establishment, Guy Cooper and '88 champ George Holland. Kiedrowski, before that season, had scored a handful of top tens as a Team Green prospect in the 1988 nationals, but his points didn't count because he was riding with an AMA pro-am license, which was a thing back then. Honda picked him up as a prospect and a project. They didn't expect the title!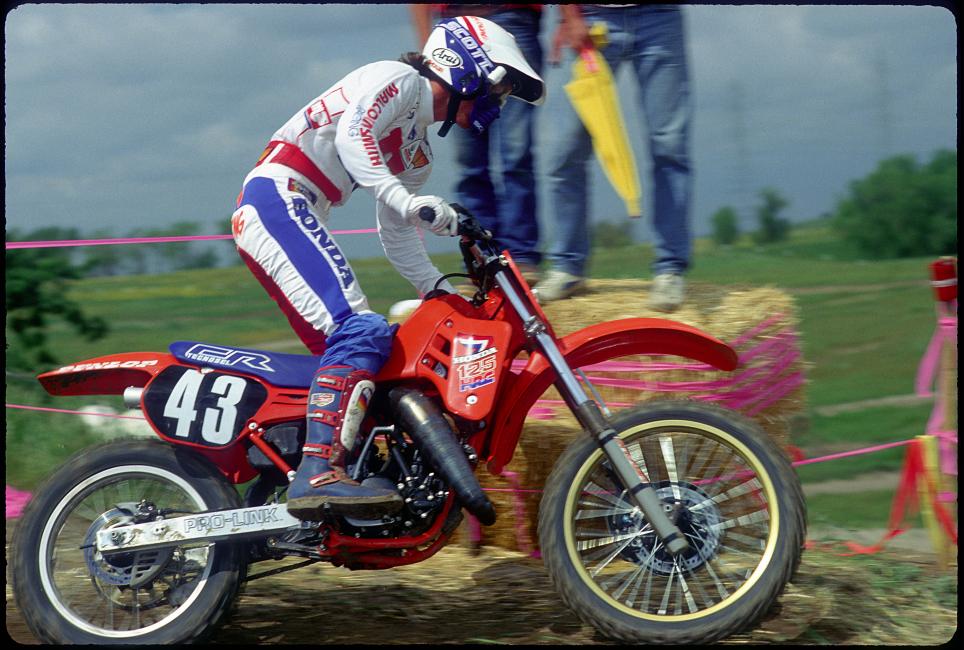 Jeff Stanton, 1989 250 supercross and 250 National Champion: You might notice that Team Honda had it going on for a long time. See Kiedrowski above, the entry below, or this one. Stanton was a Team Yamaha rider known best for his workhorse rides in the 500 nationals on a YZ490. Supercross? The Michigan boy had only made it on the podium once before, and that was at the outdoor-style Daytona track. Then Team Honda picked him up for '89, defending champion Rick Johnson put him under his wing, and Stanton emerged a new rider. When RJ got hurt, Stanton took over.
Micky Dymond, 1986 and 1987 125 National Champion: Team Honda had quite the row of talent through the 1980s, including Bob Hannah, Rick Johnson, David Bailey, Johnny O'Mara, and Ron Lechein. So that made Micky Dymond, a journeyman SoCal pro who was racing Husqvarnas, a very, very, unlikely pick for the team in 1986. He'd go on to take back-to-back titles. As always, Roger DeCoster knows how to pick 'em!