After watching them spend a week racing each other at Loretta's, it gets tempting to gauge rookie pros RJ Hampshire, Luke Renzland, and Chris Alldredge against each other. It's not a good comparison, however. I can guarantee you these three won't work through the system in lockstep, because it just never happens. The variances and variables in this sport push everyone down different paths. While at Unadilla, I surveyed a bunch of today's pros about their Loretta's rivalries, and almost invariably, the riders they were trying to beat as amateurs weren't the same guys they were trying to beat on Saturday. Heck, man, a lot of the rivals they mentioned weren't even at Unadilla.
Just to give you an example, Josh Hill was a rider a lot circled as "the guy they had to beat" back in the day. I know why. At Loretta's each year, Josh was a killer, and now I'll just copy and paste the term "absolutely, positively" when I say I absolutely, positively, absolutely, positively, absolutely, positively, absolutely, positively, absolutely, positively, knew Hill would have better professional career than Ryan Dungey. By the way, they turned pro together on the same day at Millville (2006). Did their careers go in lockstep? Not even close. And this isn't a cutup on Hill; he simply succumbed to those vagaries and variances I mentioned above. Crap happens. It's the nature of this sport—the nature of all sports. It's hard and nothing can be taken for granted.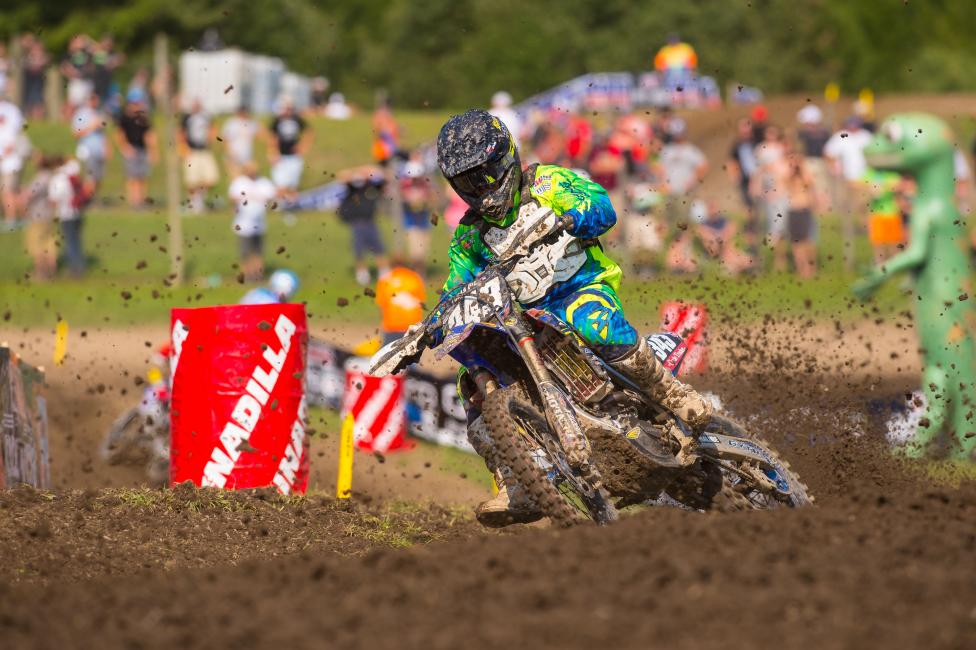 It was for Trey Canard and Christophe Pourcel, too—as unlikely a pairing as ever during their 250 national duel in the summer of 2010, they each took an even less predictable path in the years since. The fact that they both ended up returning to victory on the same track on the same day in 2014 is as bizarre as the circumstances that kept them away from it for so long.
If you ask Canard whom he needed to beat when growing up, he'll answer, without hesitation, Nico Izzi and Austin Stroupe. Funny thing is, this weekend he said he "never got there" even though he actually DID beat Stroupe and Izzi in his final amateur year, taking two A titles and the Horizon Award against them. He, of course, has also had the better go as a pro. But those early years are tattooed in his mind—Stroupe and Izzi, Izzi and Stroupe. He could not escape from the idea that they were the guys he had to beat, even long after he beat them, and now long after they're gone from the scene.
How bizarre is it that Canard would battle for the 250 national championship against not Stroupe or Izzi, but a Frenchman? And Pourcel, meanwhile, should not have been battling Canard, as he was already groomed to potentially rule the GPs (his rival in the MX2 Class was Tony Cairoli), and then when he decided to focus on the US scene, he was battling Ryan Villopoto. One night in Phoenix in 2007, Pourcel beat Villopoto in a supercross, and Villopoto essentially said, "It's especially important because Pourcel is a guy I'll probably be racing against a lot in the future." Did you know Pourcel and Villopoto were literally born three days apart? Three days! They're almost exactly the same age. They were on a collision course…until Pourcel broke his shin the next weekend at Anaheim. He healed up by the time the GPs started, but later suffered a devastating crash there that nearly ended his career. By the time he was ready to return, Villopoto was long gone into the 450 Class. After that night in Phoenix seven years ago, they've practically never raced each other again.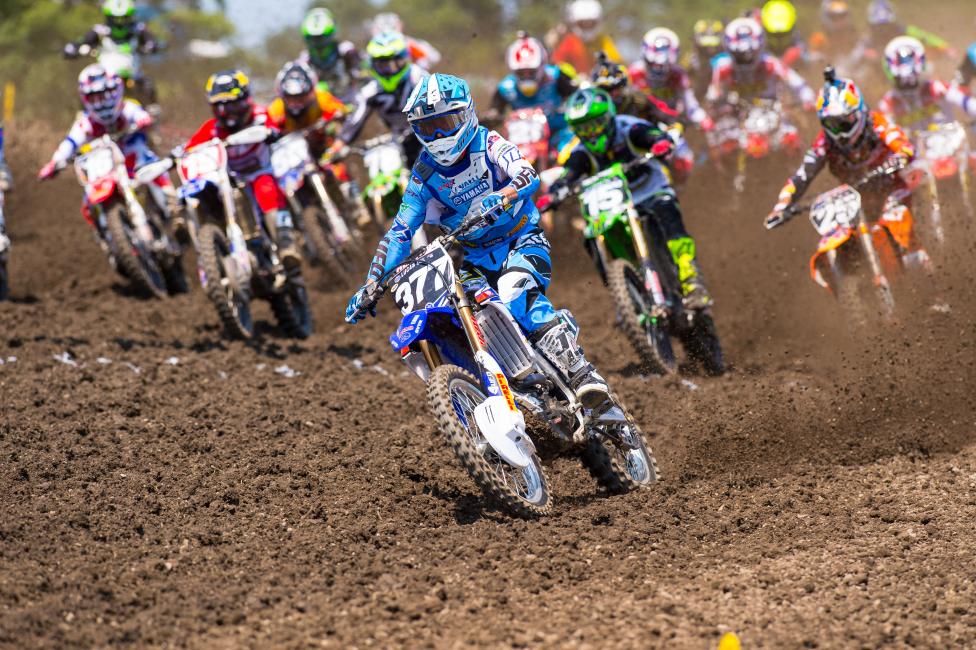 "When I was here, I had to race Mike Alessi all the time, and then in my last year, in the A class, it was Jason Lawrence," Villopoto said when he stopped by the announcer's tower at Loretta's two weeks ago. Villopoto has long since vanquished an Alessi rivalry that seemed like it would never end—and considering that, he ended it quickly. Jason Lawrence ruffled RV's feathers a few times, but he's gone. Somewhere along the way, Villopoto and Ryan Dungey formed a respect alliance against J-Law's axis of evil, but when Lawrence dropped away, they found only each other. Then Villopoto went to the 450s, and Dungey was given the 2009 season to win the 250s, only to find the rejuvenated Pourcel in wait. Who was not in these battles? The guys they expected to be battling.
Which brings us to 2010, after Dungey graduated. Pourcel was no longer matched with Cairoli, Dungey, or Villopoto (although, my oh my, what would a Pourcel v. J-Law rivalry have looked like?), and Canard was no longer matched with Izzi or Stroupe. The title seemed like Pourcel's from the start, but racing vagaries kicked in again, Canard got on a roll, and that luck carried over when Pourcel crashed out of the final round with the championship firmly in hand. Along the way, these two riders who barely knew each other gained a massive mutual respect. Canard, battling him weekly, was getting a front-row seat to Pourcel's otherworldly skills, and, yes, craftiness. But Pourcel couldn't deny Canard's speed, either. On the podium, as the championship tightened, fans started aligning with Canard, shouting "USA! USA!" chants each weekend. They started booing Pourcel. Canard took the microphone and told them to stop. He had too much respect for his rival to see him treated that way.
It's only a special matchup that sees two competitors grow to like each other more, not less, when they're trying to beat each other.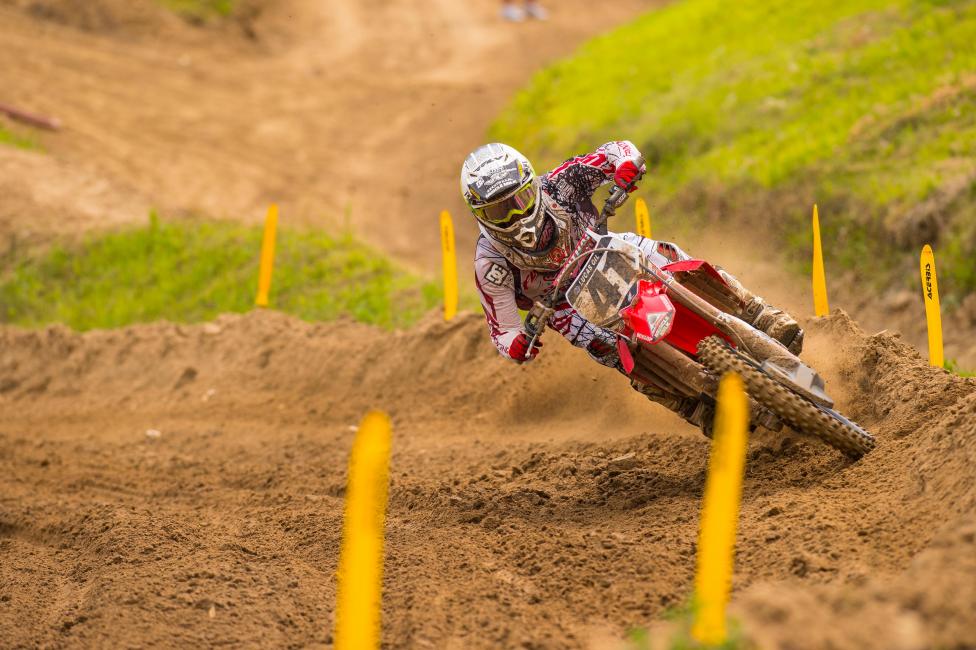 Seeing as how Villopoto and Dungey wasted little time busting through for 450 wins (they each won races in their debut seasons), it seemed inevitable that Canard and Pourcel would add to the pile. Canard did, becoming an out-and-out supercross title threat in 2011. Pourcel, though, didn't even get going. He literally didn't get a ride, and then tried a few nationals on a 450 for MotoConcepts. He went back to Europe and then got hurt again, and seemingly lost in the wilderness. Canard took his lumps, too, with one injury after another. What once seemed like an inevitable ascent to the top for both had stalled, and it at times seemed more likely neither would ever win again, let alone both again on the same day.
Here's one final bit of irony: as Pourcel closed in on the first moto win, I hurriedly scoured through the past results to find his last US moto win. It was at Unadilla in 2010, in the second moto. He outdueled Canard to get that win, in a thrilling battle. The rest, as they say, is history.