Unadilla Motocross
New Berlin

,

NY
Unadilla
Lucas Oil AMA Pro Motocross Championship
Chris Alldredge was supposed to win. The Oregon native had previously won a title at the AMA Amateur National Motocross Championship at Loretta Lynn's, back 2010, in the 85 (12-14) Stock Class, but injuries had prevented him from getting a shot at more. Healthy and armed with a new ride with Team Green, this was supposed to be his year. Presumably, Alldredge would leave the final race of his amateur career with the Horizon Award in hand.
Somewhere along the way, though, the plan went awry.
It wasn't that the A Class didn't have talent. It did. It featured names like Plessinger, Hampshire, Smith, and Nichols. Each looking to leave one lasting impression on their amateur careers. But Alldredge was a favorite. Earlier in the month, he won two titles at Mammoth—Open Pro-Sport and 450 Pro. His confidence was high. Maybe too high.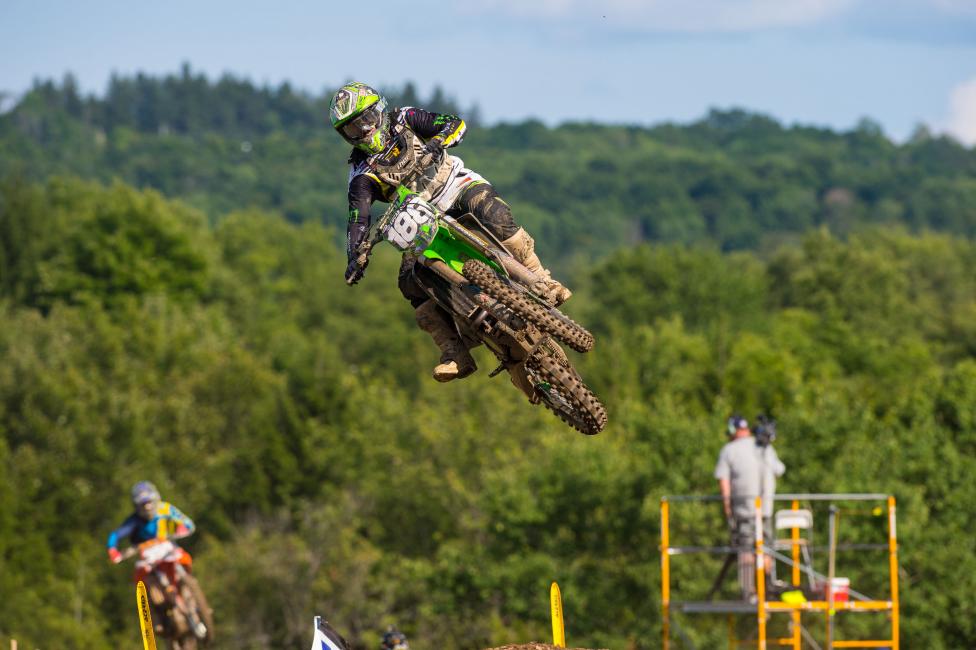 "I went in with the wrong attitude, a bad attitude," he told Racer X following his pro debut at Unadilla. "Just didn't perform to my level, and it was 100 percent my fault."
At Loretta's, it was Florida's RJ Hampshire that would graduate as head of the class. Following a dominant 6-0-performance, Hampshire left the ranch with the AMA Horizon Award. Alldredge left with zero titles. But it humbled him. He knew he needed to get back to work. In fact, it's possible that his bad performance at Loretta's better prepped him for the rough transition to the pro ranks.
Nothing can prepare a rider for what they'll face in their professional debut. For years, they've been the best. The one to beat. At the pro level, they would just be another number.
"I didn't know what to expect," said Alldredge. "Like I said in a couple interviews, coming in I'm just going to give it all I've got, give her hell, and see what happens."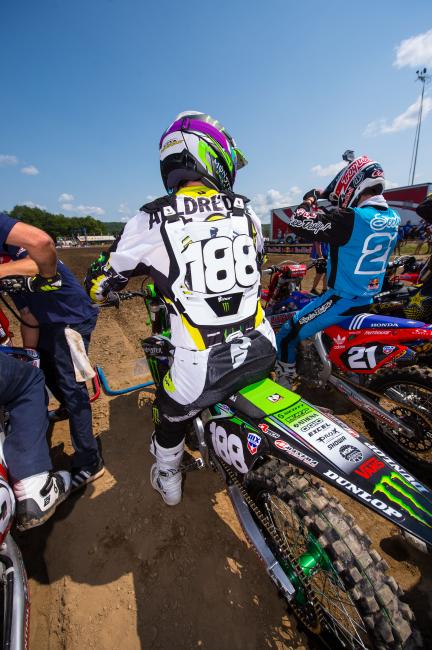 On a beautiful day in upstate New York on Saturday, Alldredge worked the tough, rutty Unadilla terrain for an eighth overall. On this day, he would be the top rookie over Hampshire and CycleTrader.com Rock River Yamaha's Luke Renzland. Things went right for Alldredge on Saturday, but he knows he has to stay grounded. He can hold his head high for now, but not too high. He still has work to do.
"It's a good confidence booster into the next few weeks, but I can't get a big head, and I can't get cocky because it's still a lot of hard work ahead. The career just started, so still got a lot of work."