Loretta Lynn Ranch
Hurricane Mills

,

TN
Rocky Mountain ATV/MC AMA Amateur National Motocross Championship (Loretta Lynn's)
Amateur National Motocross Championship
With thirty-six titles up for grabs, it would seem like there's a fit for everyone at the Rocky Mountain ATV/MC AMA Amateur National Motocross Championship at Loretta Lynn Ranch presented by Amsoil. However, thirty-six champions is just a fraction of the over 20,000 riders who attempt to qualify—which means there's plenty of heartbreak to go along with each dream ride.
Who rode better at the Ranch than the numbers will show? Let's look at some unsung heroes.
Jake Masterpool: Just being the younger brother of the late Jesse Masterpool makes Jake a sympathetic hero, so each time he reached the podium, the crowd went nuts. Jake has a lot of personality (and hair) too, so that helps. But he really drew the fans in by riding a YZ125 in the Schoolboy 2 Class, which allows 250Fs, and putting it on the podium against them twice. He finished the week with a moto win in Schoolboy 1, against other 125s, to finish second in the class. No titles this year, but the fans loved him.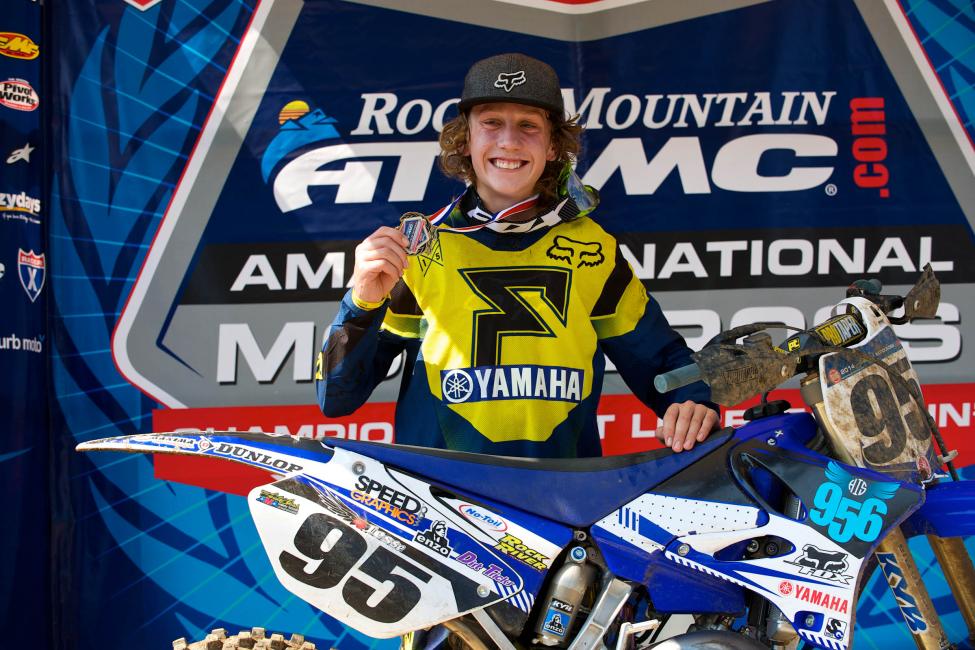 Jerry Robin: Remember the kid who rode the 1985 Honda last year? Now he's back on modern equipment and showing he's legitimately fast, with seventh and eighth overall in 450 A and Open Pro Sport. Next year in the A Class he could be podium bound.
Mitchell Harrison: The Team Green rider won his first two motos and looked ready to notch a pair of championships. Then he tweaked his knee without even crashing, and his title hopes were over. Kawi even recruited Ryan Villopoto to help tape up his knee—because RV was doing it all season long in supercross—and Harrison did return to net a fifth and ninth two later motos, but his title hopes were over.
Kaitlyn Morrow: Last year Morrow and Mackenzie Tricker battled like mad for the Women's title, and Tricker came out on top. Morrow was back with vengeance this year, finishing right behind Tricker in moto one. Tricker jacked her knee up in moto two, giving Morrow the moto win and a shot at the title in moto three … until a disastrous crash on the first lap resulted in a broken femur. For certain, this has to be the biggest heartbreak of the week.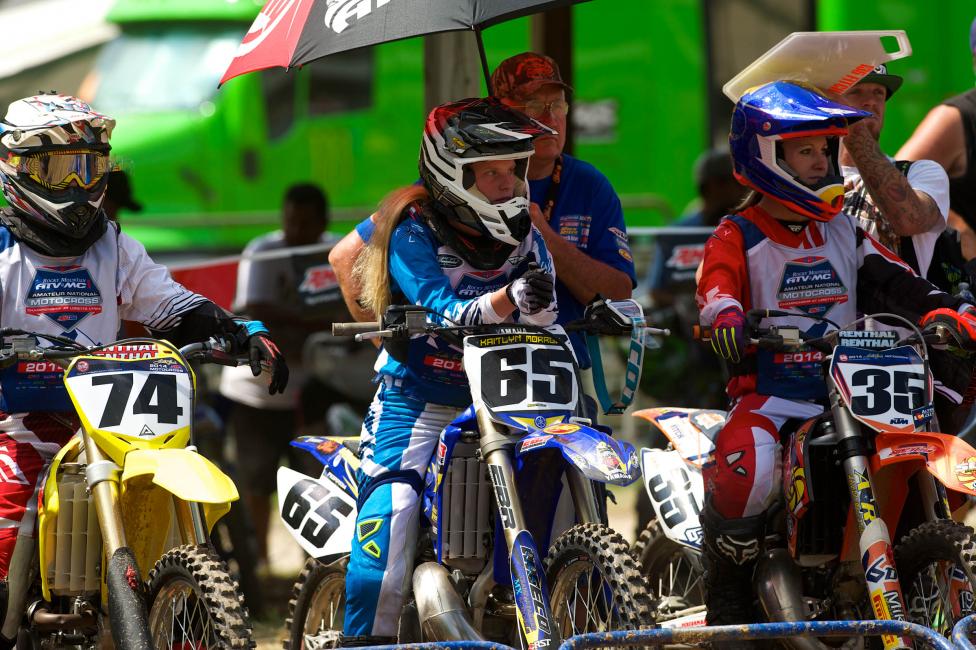 Jordon Smith: Smith, who is about to graduate to the pros, might have the highest ceiling of any of this year's grads. But man, he hasn't been able to stay healthy. He broke his femur and tore his ACL late last year, then finally battled back into shape, only to trash his ankle before Loretta's. He soldiered on for a bit, but one more big crash finally did him in. Dude needs some good luck, badly.
Pierce Brown: He might have been the fastest of his 85cc group, but crashes and bad starts held him back at times. His moto scores were 11-1-2 in 85 (7-11) Limited and 1-40-2 in 85 (7-11) Mod.
Luke Purther: The KTM rider went 1-2 in his first two Schoolboy 1 (for 125s) motos, but then got a bad start and crashed trying to come back through in moto three.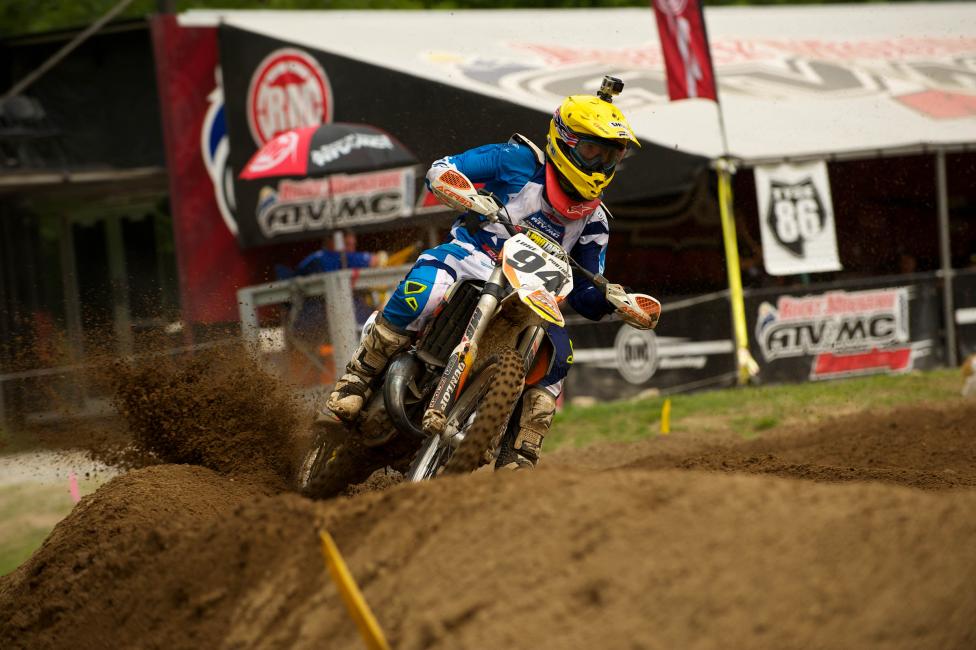 Benny Bloss: So, this kid heads down to the creek with his friends a day or two before practice, jumps into the water, and puts an eight-inch gash in his foot. He gets stiches, but promises to race through it. And he does! Benny goes 3-1-5 for second overall in 450 B Limited, with blood pouring out of his boot each time.
Chad Murphy and Reid Edwards: The 30 + B/C group is never going to get hype or attention, because it's the one Vet class that famous ex-pros can't race. That makes this class even more important to the true amateurs, because this is their best chance to win a title. These two dudes went at it accordingly. After splitting the first two motos, including a last lap pass by Edwards to steal the win in moto two, they dueled the whole way in moto three, passing each other three times on the final two laps, until Murphy got it. "Next to marrying my wife and having my kids, this is the best day of my life," said Murphy on the podium.